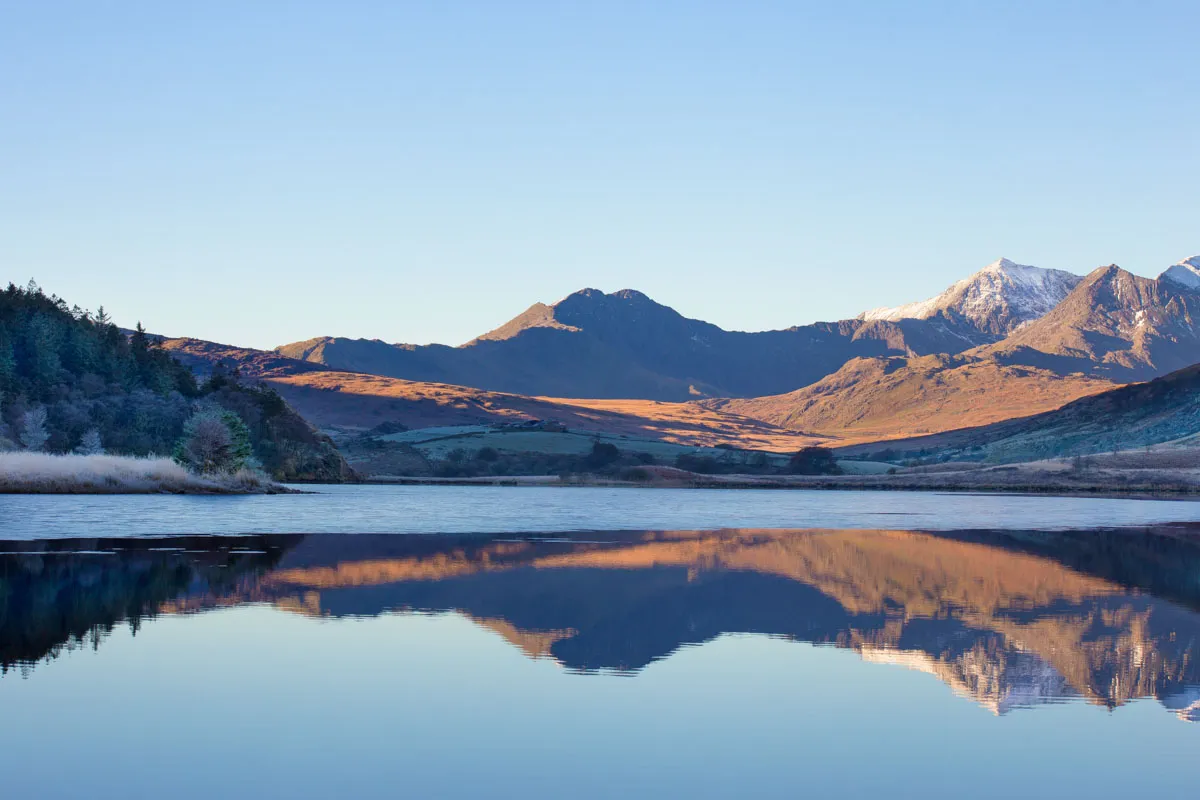 Meet the Photographers Behind the Discover Cymru Calendar
We're very excited to announce the Discover Cymru Calendar for 2018.
After the success of last years' Discover Cymru calendar, we decided to open up submissions to the 2018 edition to our Instagram community. We wanted to create a Welsh landscape calendar with a difference — it would be created by the community, for the community. Initially we didn't know if we'd get any interest at all, but within hours we had an inbox full of beautiful landscape, wildlife and architecture photography from across Wales.
We received pictures from local Welsh photographers, photographers from across the UK — and even submissions from photographers who had visited Wales on holiday this year who were keen to be involved! After weeks (and weeks!) of shortlisting, we were able to get it down the twelve beautiful images that made the final cut.
The Welsh landscape is incredibly diverse; trying to include shots that represented every corner of our beautiful country proved a challenge. I hope you agree that we've done it justice.
Meet the photographers
Here are the twelve shots that you can enjoy hanging on your wall through 2018:
January — Brecon Beacons — Adam Tatton-Reid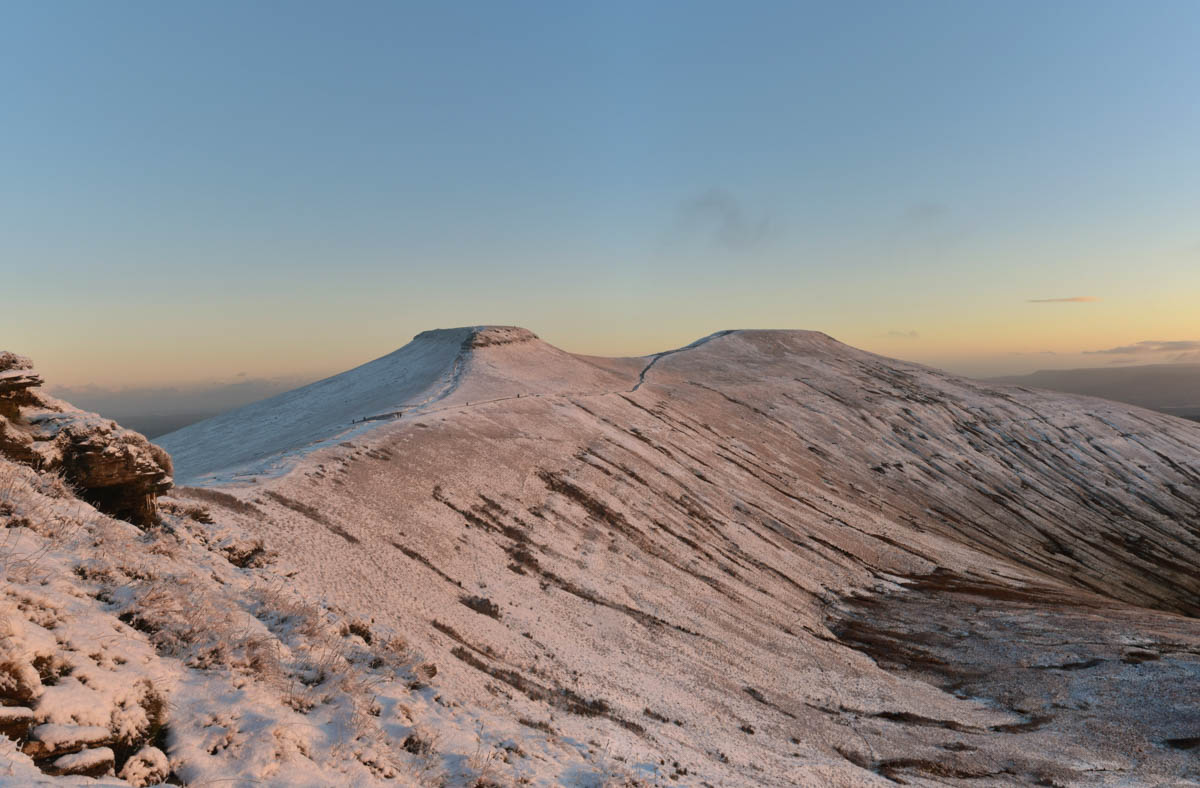 What better way to kick of a Welsh landscape calendar than a shot of the Brecon Beacons in all of their snowy glory?
We loved this shot for many reasons, but the tiny specs of hikers exploring the peaks of Pen-y-Fan and Cribyn in the distance sealed the deal. And that light is amazing.
Follow Adam on Instagram.
February — Bigsweir Bridge, Wye Valley — Adam Handley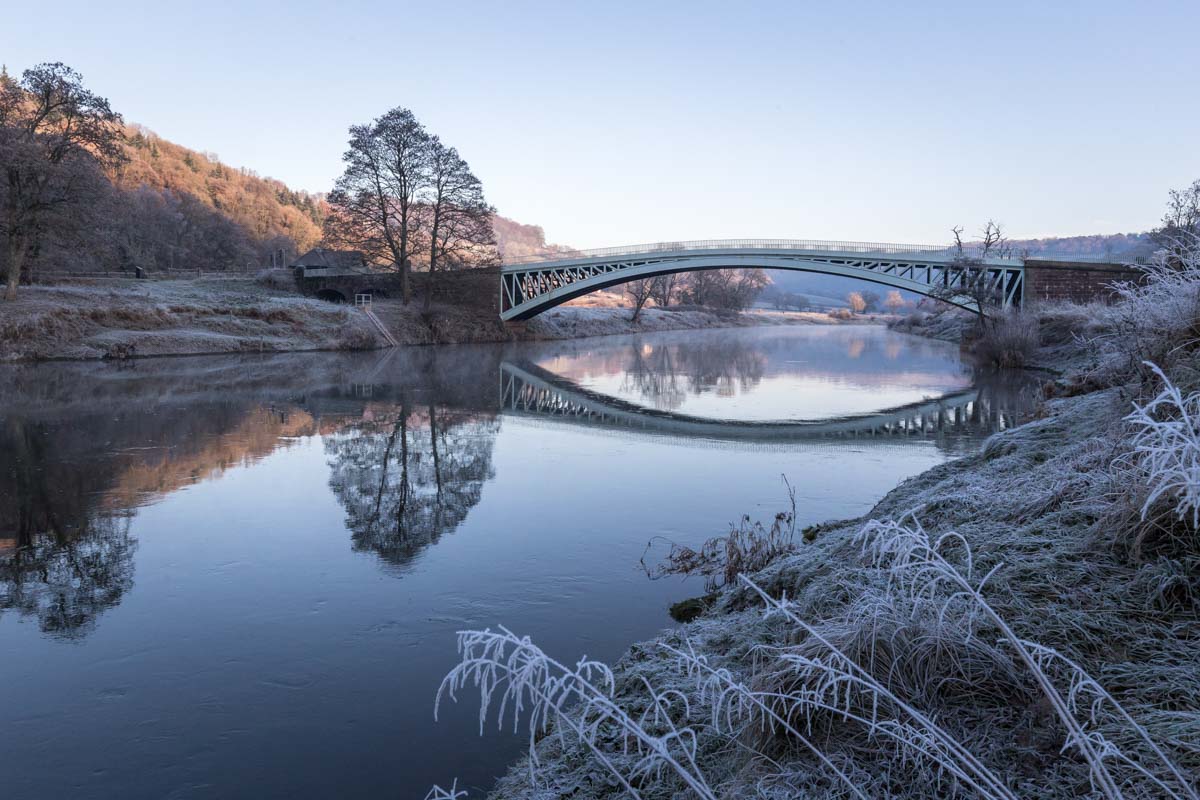 There aren't many man-made objects in the calendar, but we made an exception for this shot by Adam Handley of the beautiful Bigsweir Bridge in the Wye Valley.
The stillness and frost couldn't be more perfect for a February morning in Wales. You can read our interview with Adam over on the blog here.
Follow Adam on Instagram.
March — Capel Curig, Snowdonia — Neil Thomas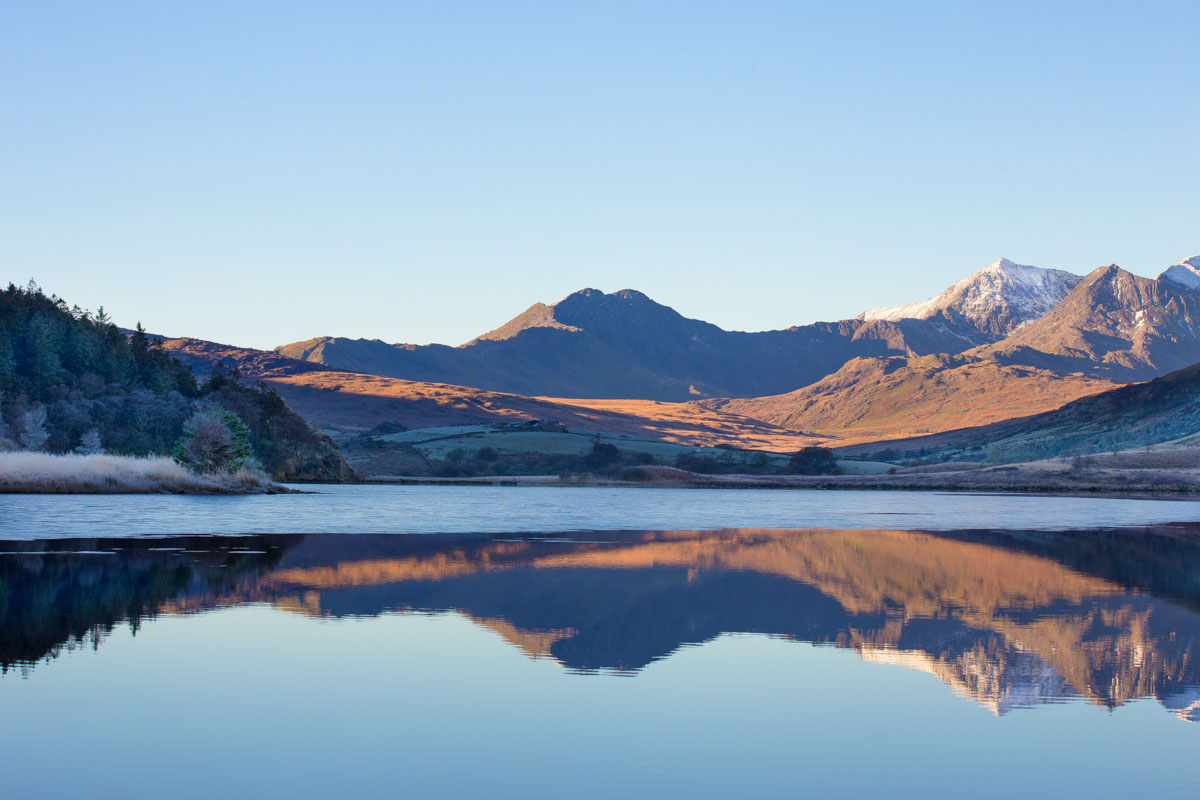 Our first shot taken up in Snowdonia. This one jumped straight onto the shortlist when we came across it. I love the stillness and the textures across the water and landscape beyond.
Follow Neil on Instagram.
April — Cribyn, Brecon Beacons — Elliot Cooper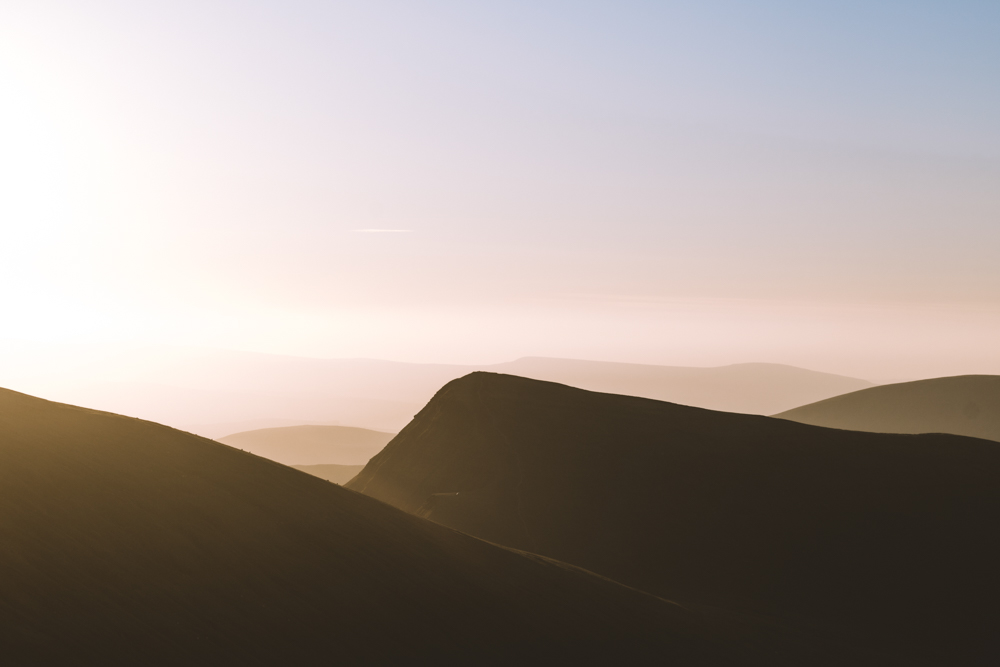 When we interviewed Elliot earlier in the year we knew that we'd have a hard time not including one of his shots in the calendar. We loved the story behind this one in particular:
It was the first sunrise image I took. I climbed Pen y Fan at 3am to catch the sunrise. On the way back down I decided to turn around and saw this gnarly sight, always remember to look behind you! This could've easily been missed. Personally for me I just love the candy colour hues, it's comforting in a strange way.
Elliot's work is also available as prints over on our online shop. Follow Elliot on Instagram.
May — Nash Point, Glamorgan — Alan Beattie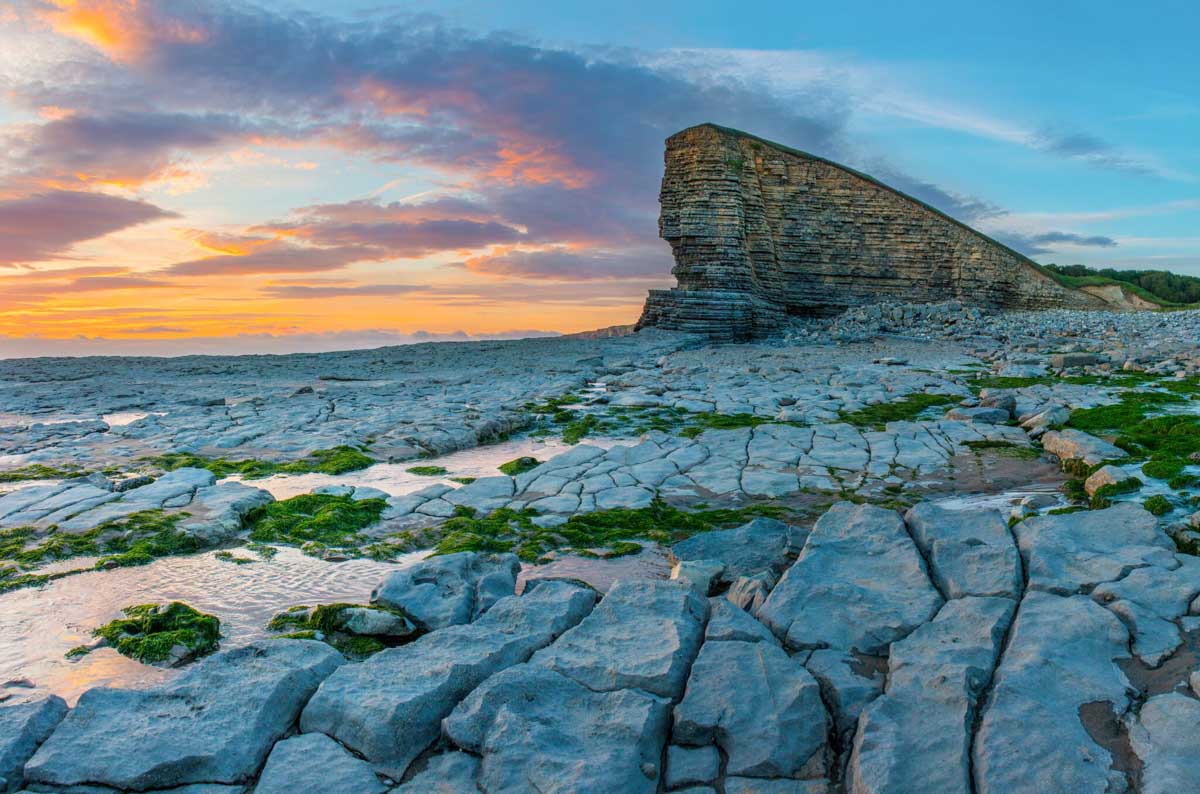 One of my main goals with Discover Cymru is to help highlight the parts of Wales that don't always get the most exposure. Nash Point is one such place.
The rock formations along the Glamorgan coast are quite stunning, and I'm very grateful for the local photographers like Alan who do such a great job of bringing the area to life with their photography.
Follow Alan on Instagram.
June — Craig Goch Dam, Elan Valley — Mathew Browne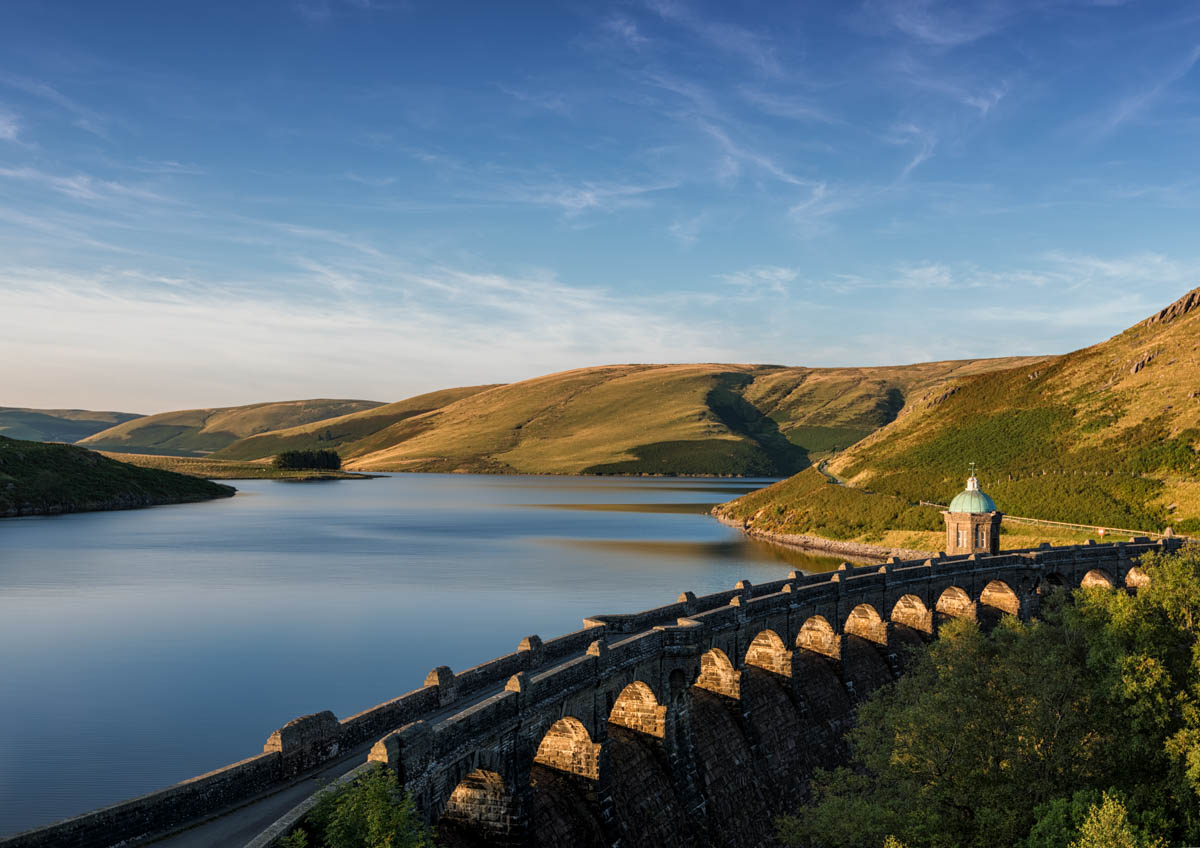 Picking the right moment to go and shoot the Elan Valley is an art in itself. Low water, high water and driving rain are common hazards (which is probably what makes it a great place to collect water).
Mathew got it just right with this one, stunning!
Follow Mathew on Instagram and read our full interview with him where we talk all things travel photography.
July — Puffins, Skomer Island — Laura Gibson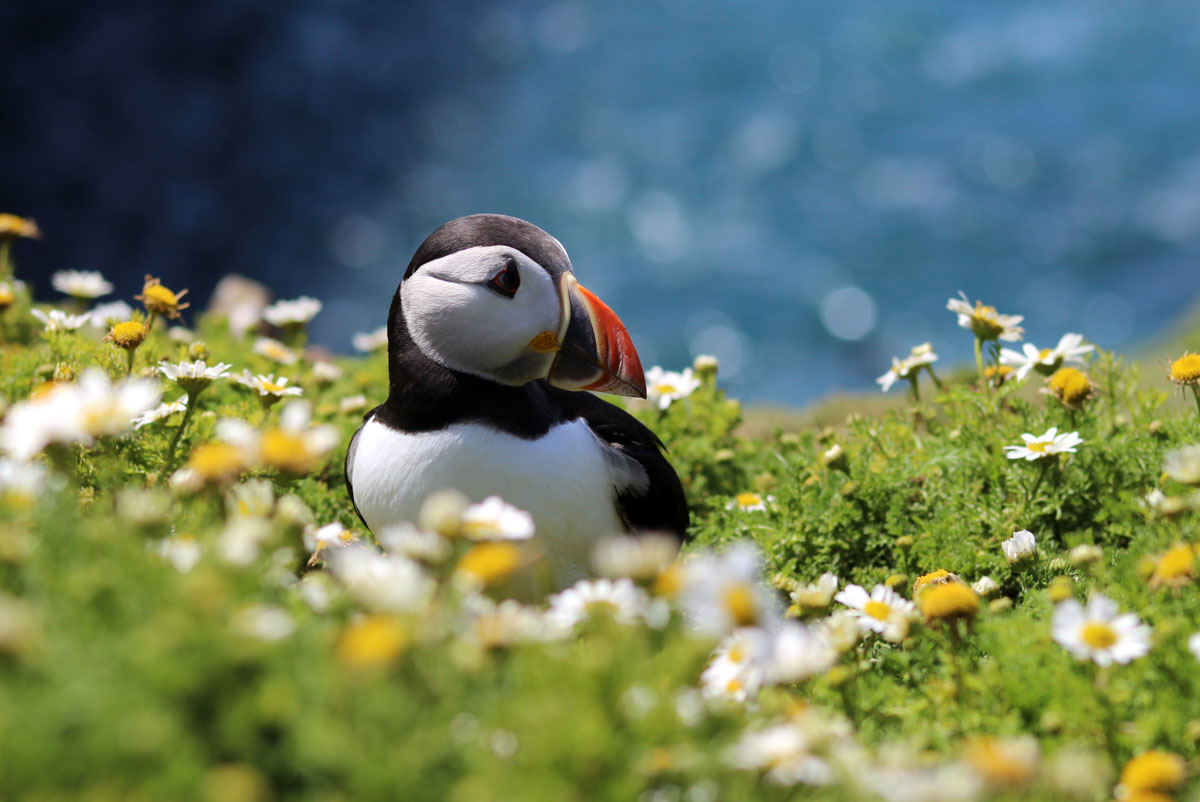 The first time an animal has featured in a Discover Cymru calendar, we couldn't resist. Puffins nest on Skomer from April through to the end of July and Laura was lucky enough to get out there to capture this shot.
If you're interested in visiting Skomer, read our interview with Drew Buckley who runs photography workshops on the island – watch this space!
Follow Laura on Instagram.
August — Porth y Corwgl, Anglesey — Alex Davies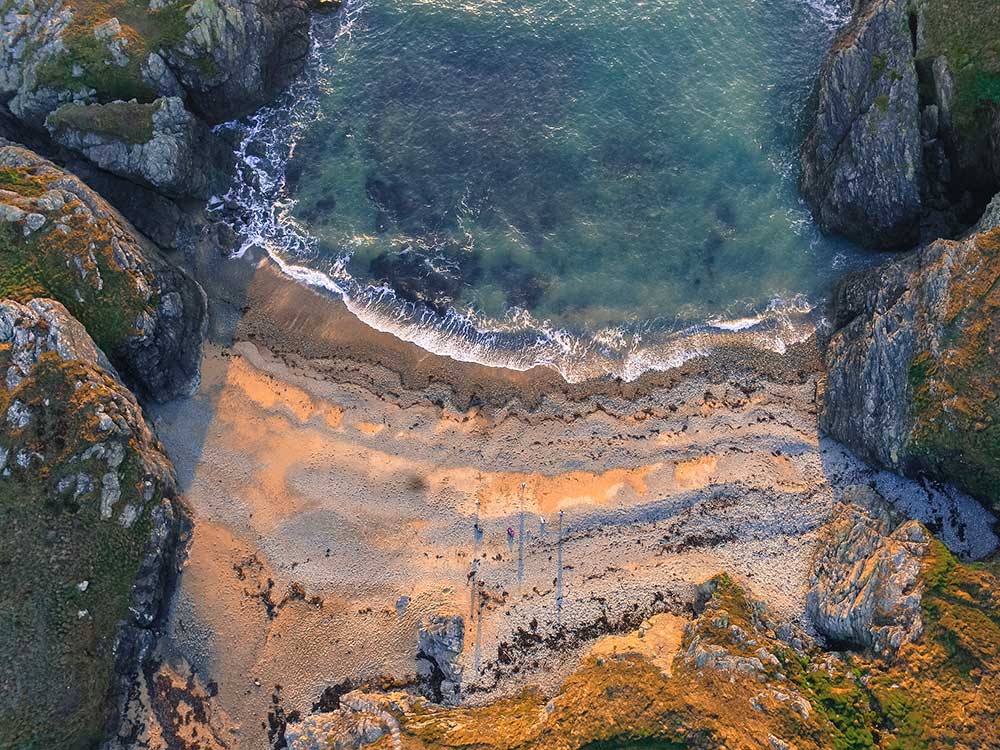 Alex is the first (and only!) photographer to have the accolade of appearing in the Discover Cymru two years running. This drone shot of Porth y Corwgl was too epic not too include — plus it has got that August vibe nailed.
Spot the shadows being cast by the people on the beach soaking up that sunset. Awesome.
Read our interview with Alex and follow him on Instagram.
September — Ogwen Valley, Snowdonia — Matthew Light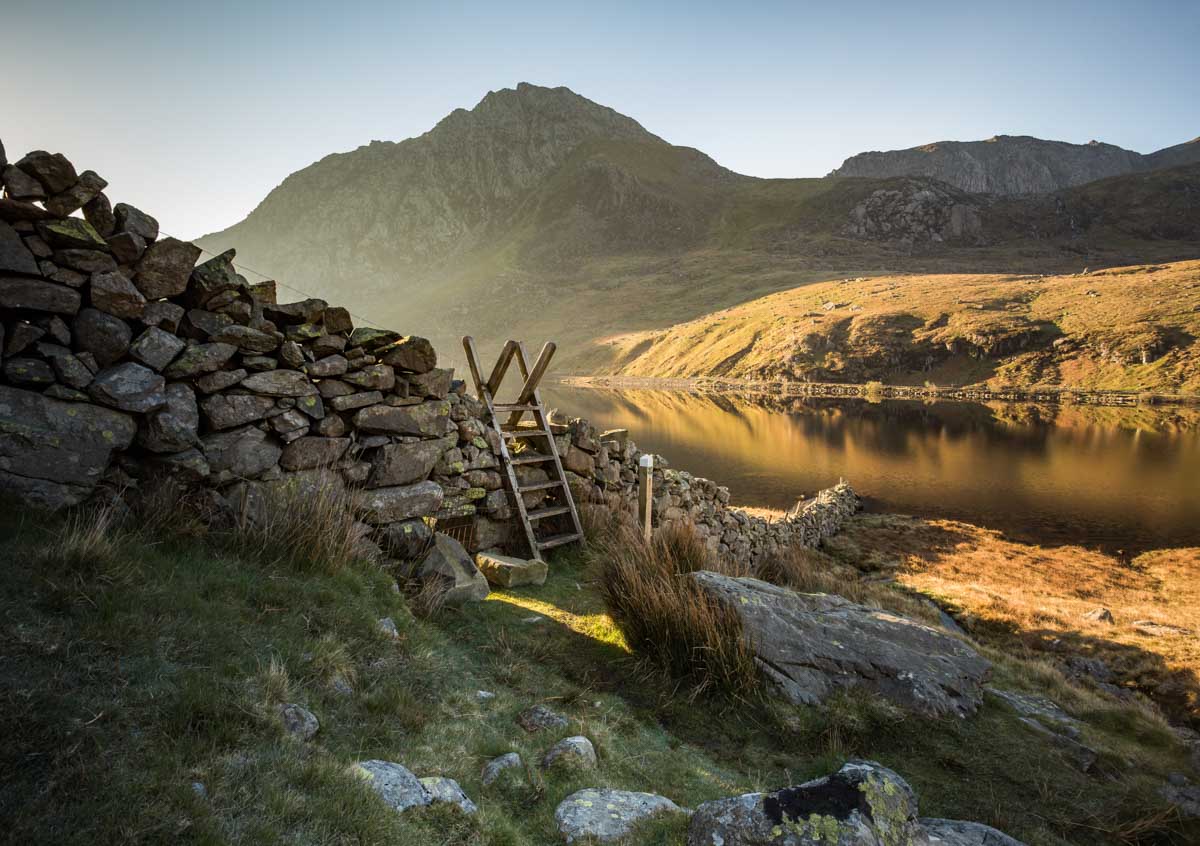 The Ogwen Valley in Snowdonia is a Welsh landscape photographers dream. In fact, a pretty high number of the submissions for the calendar this year were from this area.
We loved Matthew's unique take and composition on this spot — the light is amazing.
Follow Matthew on Instagram.
October — Alex Coleman — Llyn y Fan Fach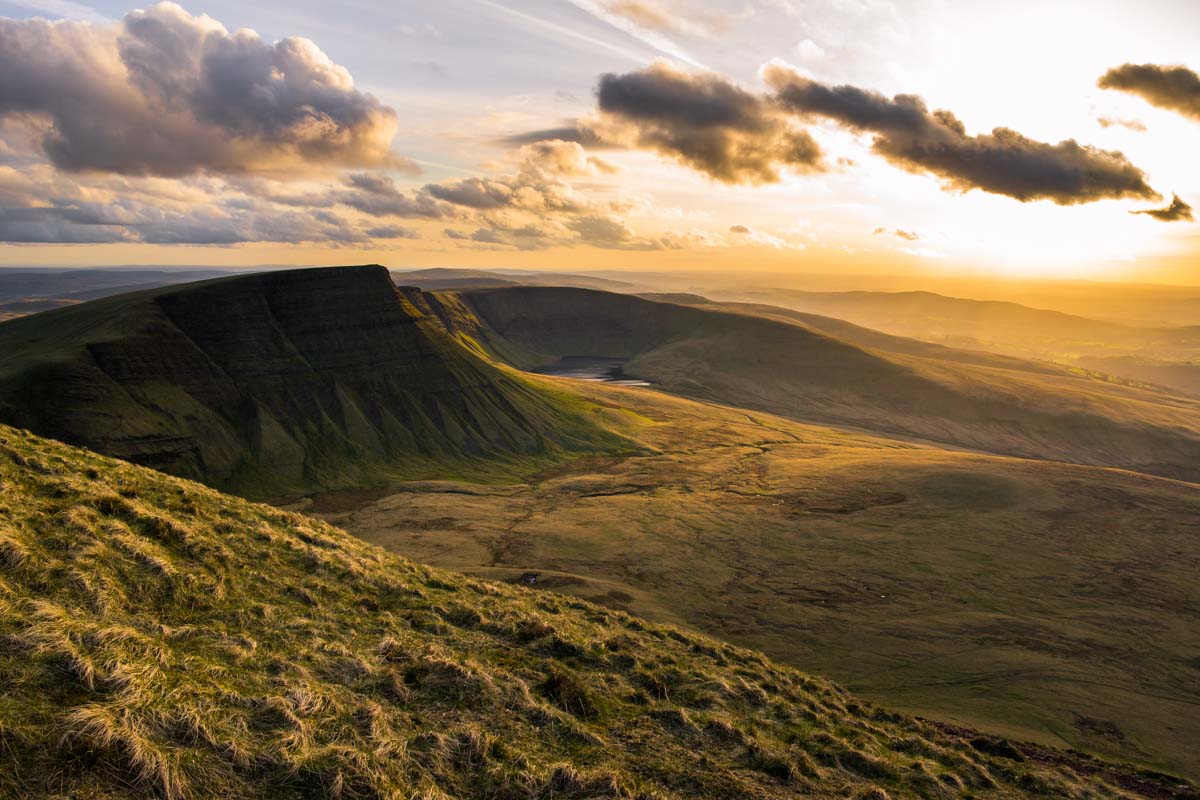 I have to admit to being a bit biased towards this location. It featured a couple of times in last years' calendar, it's just so beautiful up there. Alex has more than done it justice.
If you're visiting the Brecon Beacons a trip to the western end of the park to visit this spectacular location is more than worth it. You'll find less tourists than the central Beacons and be rewarded with some of the best views in Wales from the various peaks.
Follow Alex on Instagram.
November — Caerphilly Castle — Georgina Harper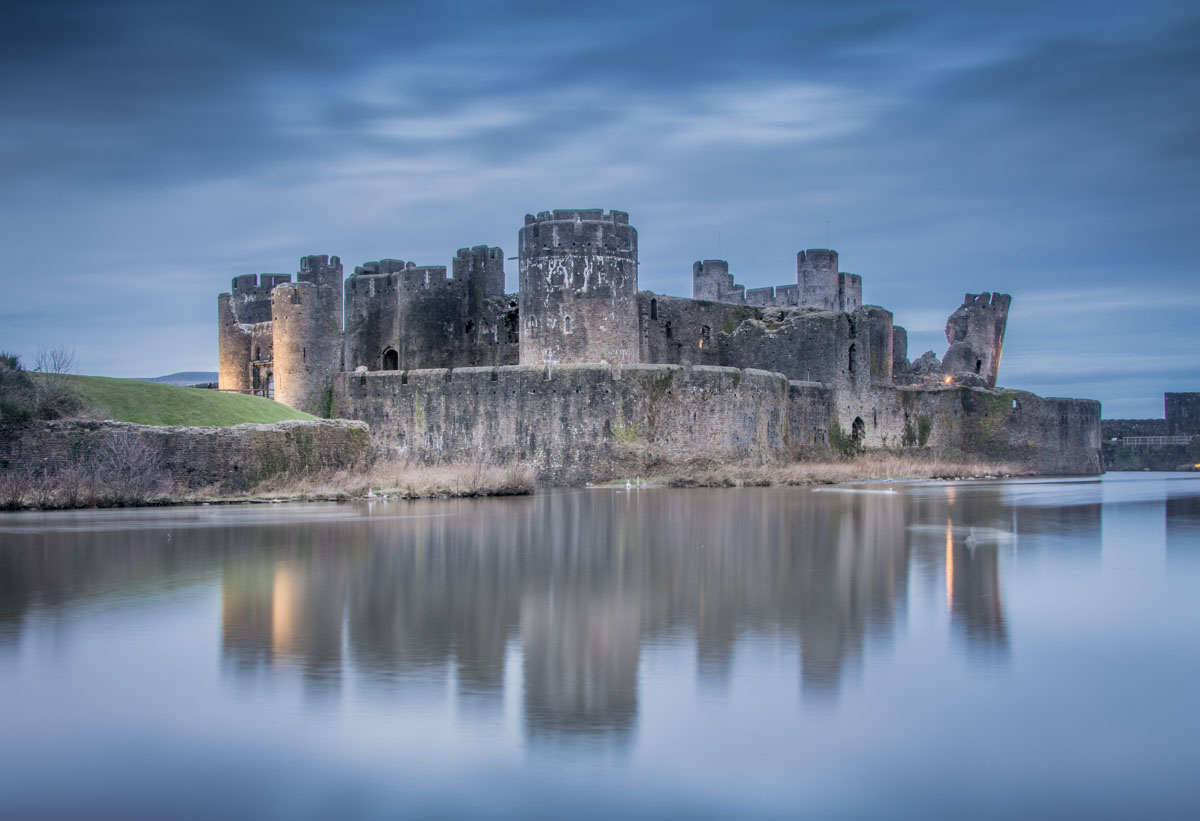 One of many brilliant shots of Wales' great castles we received this year, Georgina's came out on top. Caerphilly Castle in South Wales is the biggest in the country, and the second biggest in the UK.
The mood of this shot seemed perfect for November.
Follow Georgina on Instagram.
December — Castell y Gwynt, Snowdonia — Hollie Harmsworth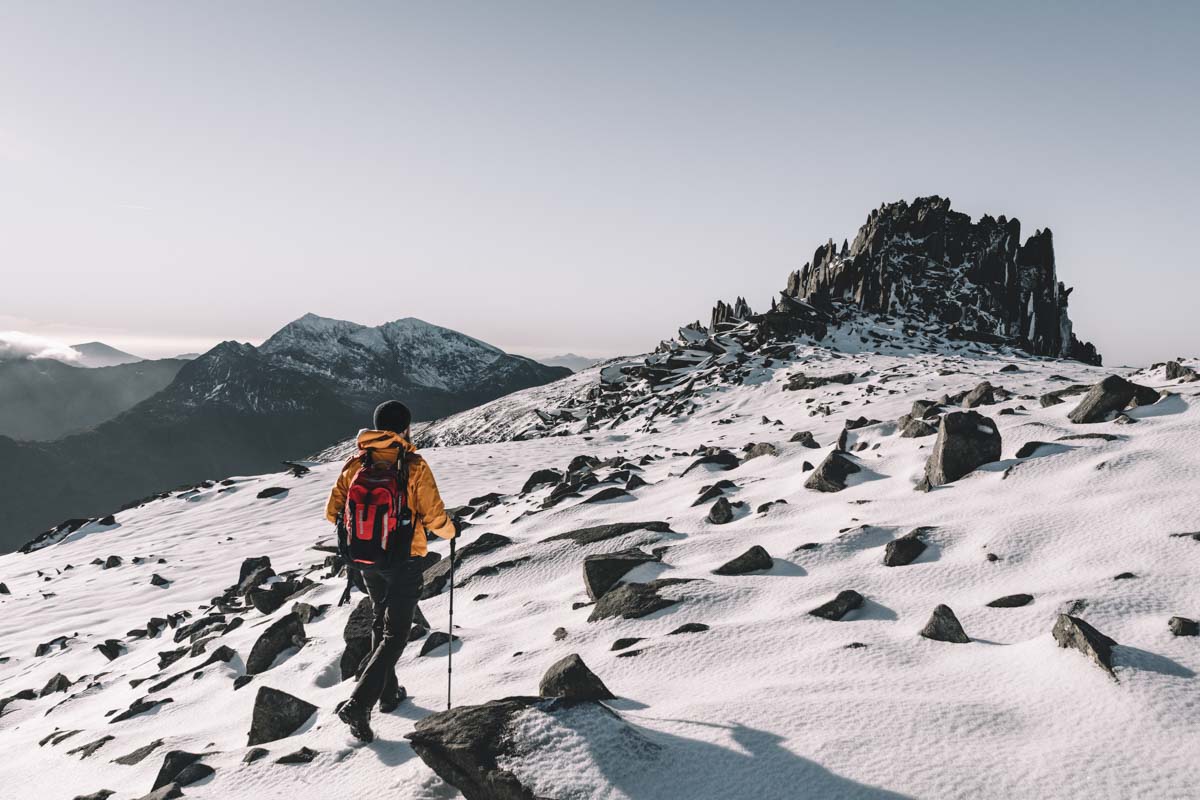 Last, but certainly not least, is this shot by Hollie Harmsworth. This shot graces both the cover and the final month of our 2018 calendar.
We love the sense of adventure of this shot — it sums up what Discover Cymru is all about brilliantly. Thank you for sharing it with us Hollie!
You can read the full story behind the picture in our recent interview with Hollie and follow her on Instagram.
---
The Discover Cymru calendar is available now via our online store. And for more great gifts from across Wales, check out our Welsh Gift Guide.
[ecwid_product id="87993040″ display="picture title price options addtobag" version="2″ show_border="1″ show_price_on_button="1″ center_align="1″]