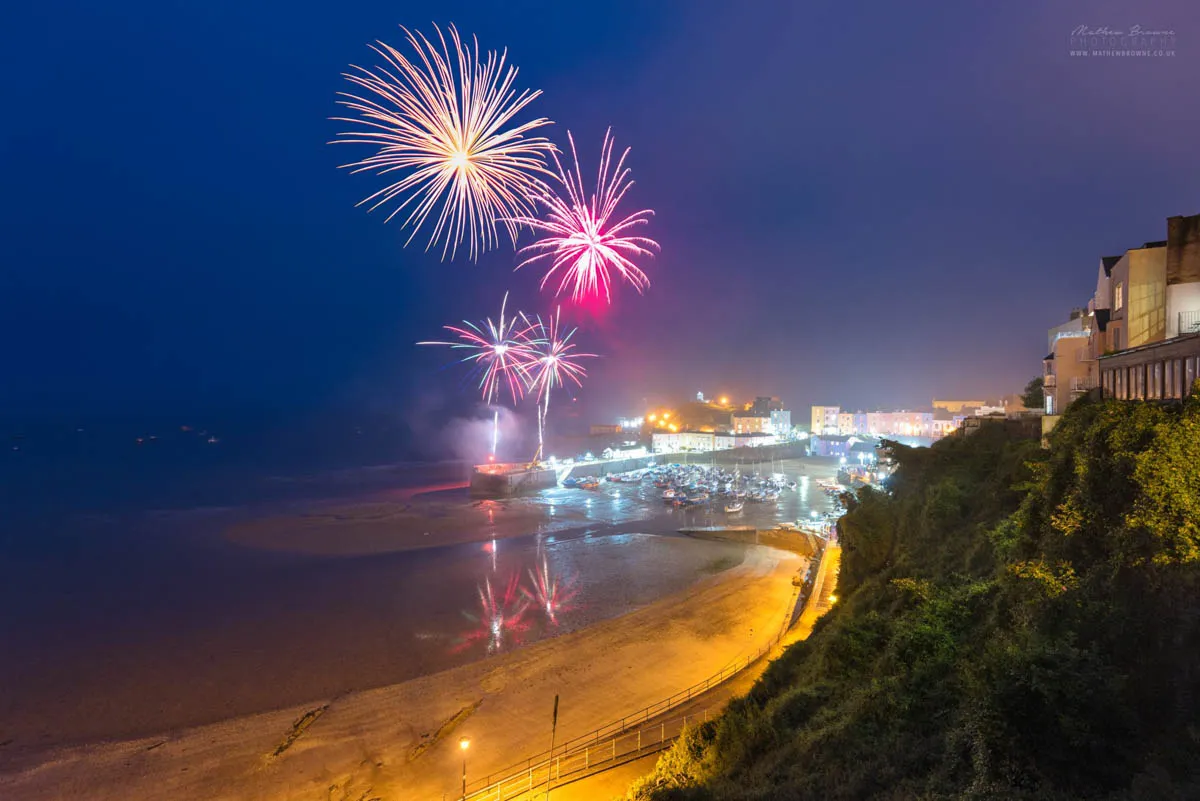 Travel and Landscape Photography — Meet Mathew Browne
One of the great things about crowd sourcing images for our 2018 calendar this year is all of the brilliant Welsh photographers we have met in the process. Carmarthenshire based Mathew Browne is one of them!
A quick skim through Mathew's work on Instagram and 500px will show some of the incredible places that Mathew has visited. Below he shares his photography story and some tips on becoming a photographer.
His stunning shot of the Craig Goch Dam in the Elan Valley features in our 2018 Welsh landscapes calendar.
Over to Mathew.
When did you first get into photography?
I've been keen on documenting my travels for years, but I can tell you the precise moment I decided to get serious about photography. It was in 2010 on a trip to Iceland. My wife and I had travelled two hours into the dark in search of the Northern Lights and they finally came alive. Then, panic set in as I realised I had no idea how to get a photo of them. Another tour guest was equipped with a tripod, DSLR and an off camera flash and managed to get a perfectly exposed photo of the aurora with himself in the foreground. Meanwhile with my point-and-shoot balanced on a rock I captured a photo that was kindly described by a friend as "like snot on a window".
I bought a photography magazine at Keflavik airport to do some research, and had purchased a Canon 550D via Amazon on my phone before we even reached home. I vowed never to return to Iceland until I was confident I knew what I'm doing. Now I'm a semi pro photographer, I have converted a room of my home to a photo studio and my wife, son and I have that Iceland trip finally planned for next year.
Where's your favourite location to shoot?
We're blessed with incredible scenery in Wales, from my home in Porthyrhyd, Carmarthenshire I've got spectacular scenery almost on my doorstep – mountains, waterfalls, beaches all within a one hour drive. My favourite place to shoot in Wales is Tenby. It's picturesque in all seasons, but my favourite time of year is summer when you can capture wonderful fireworks photos at the harbour.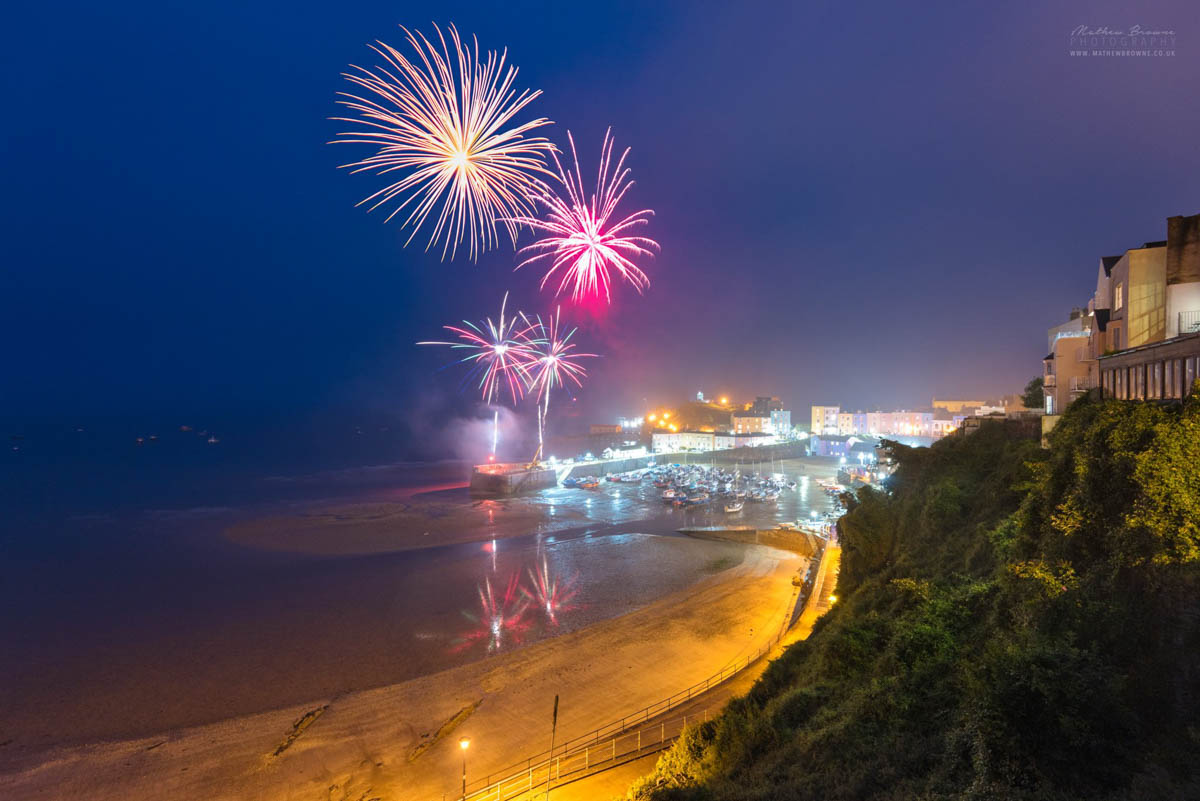 Further afield, I'm fascinated with Asian landscapes, cityscapes and culture. Singapore is my absolute favourite city to shoot in. The first time I visited there I powered through the jetlag by shooting around the city through the night.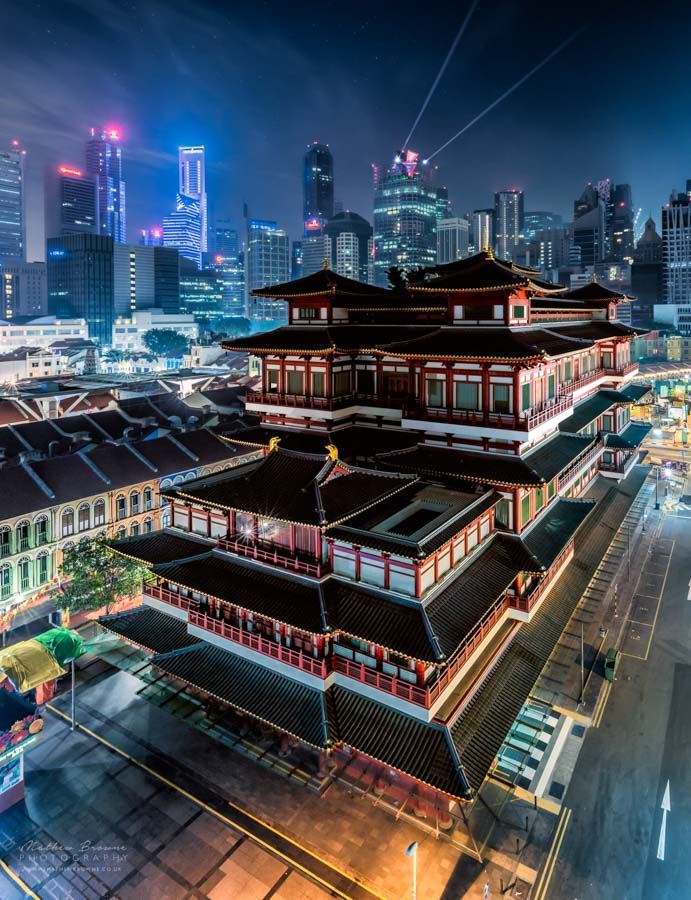 What's on your bucket list for 2018, in Wales and beyond?
I'd love to drive up to Snowdonia and Anglesey for an extended visit. I've only ever been for a matter of days or sometimes hours — it's never enough to see the best it has to offer. I recently purchased a great book called Photographing North Wales
by Simon Kitchin which serves as an outstanding guide to the region and how to capture it at its best. I'm looking forward to ticking off those locations from the book.
I also want to explore the Brecon Beacons much more – only an hour's drive from me, some world class landscape opportunities, yet I've only made a few photographic excursions up there with varying degrees of success. Last time, 50mph winds atop Pen y Fan turned over my tripod, smashed a lens and several accessories blew off the side of the mountain.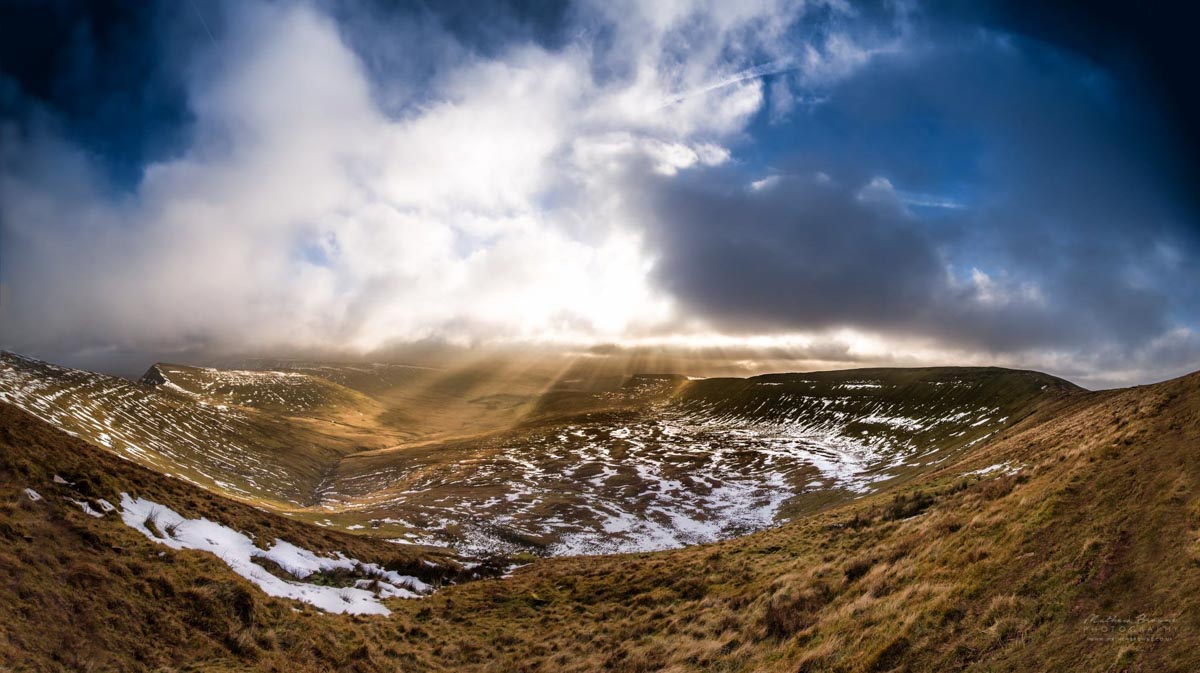 Further afield, I've already got a couple of trips lined up – several cities in Europe plus the Caribbean. Our travels this year were put on hold as we welcomed our son George into the world. He now has his first passport and we're going to fill it with stamps for sure.
What do you shoot with?
My primary camera is a Nikon D810
with a Nikon D5500
as a lightweight backup. The lenses are interchangeable between the two, although the D5500 has a crop sensor.
My lenses are:
Nikkor 16-35mm – the workhorse wide angle lens, I'd estimate that 50% of my portfolio shots were captured with this lens.
Nikkor 28-300mm – a heavyweight zoom lens that is essential for my travel photography work as it covers such an incredible focal range.
Nikkor 18-200mm – a DX lens that I only use on the D5500 as a lightweight "jack of all trades" option when I can't or don't want to use my full kit.
Sigma 35mm f1.4 – primarily for portrait and still life work although at f1.4 it lends itself to some interesting astrophotography opportunities.
Nikon 50mm f1.8 – the "nifty fifty" which every photographer should have in her or his kit bag. I only use this for portraits.
Laowa 12mm f2.8 – an exceptional super wide angle lens with virtually zero distortion. I use this for interior architectural shots and astrophotography.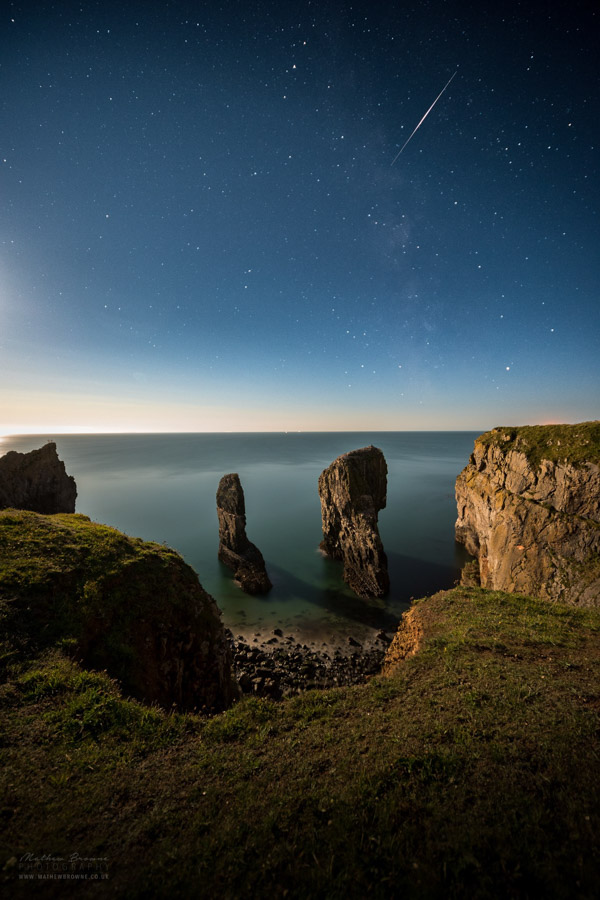 I've worked with a number of filter systems but I've recently been converted to the Kase Filters Wolverine series, so much so that I've become a brand ambassador for the product range. I use their 10-stop filter to smooth of water and blur clouds. It's also useful to blur out people at tourist hotspots.
I've got a host of tripods, clamps and brackets, but my "go to" products are:
Benro TGP17A tripod – which I partner with a Sirui ball head and a Three Legged Thing L bracket
Manfrotto Befree travel tripod – This used to be my workhorse but after 4 years of constant use it's pretty beat up and now lives in my photo studio
Manfrotto super clamp – ideal for getting a stable platform where a tripod won't fit, typically busy places where tripods are banned
In terms of post processing I of course rely on the usual suspects – Adobe Lightroom and Photoshop – but I've also become fond of using Macphun Luminar to really make my photos pop.
Practice makes perfect. You can watch all the Youtube videos and read every book on the subject of photography but it's no substitute for getting out there and doing it for real. Even if the weather doesn't comply, or your camera settings aren't right, there is always something you can learn.
It's also vitally important in my opinion to shoot raw, and learn the art of post processing. I frequently revisit old photos and apply new techniques that I've learned, or process it with new software, to see how the image can be improved.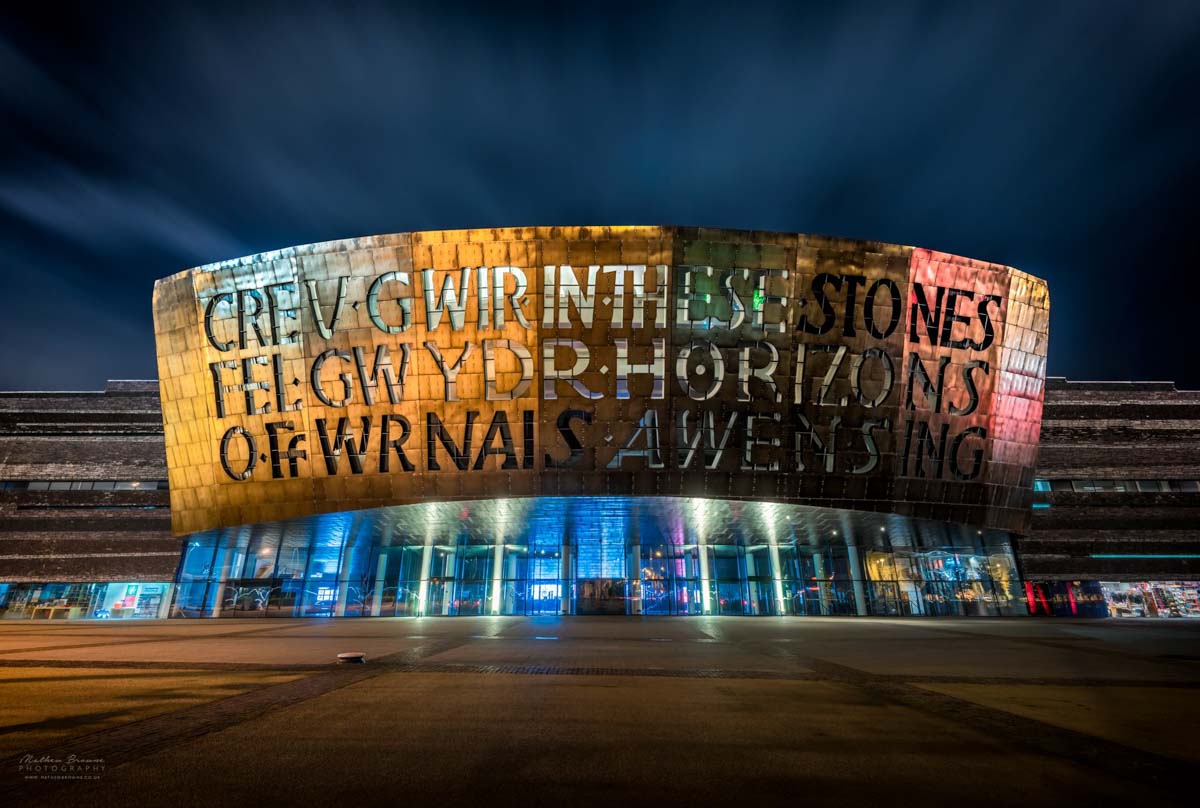 Which shot of Wales that you've taken are you most proud of? Why?
This shot of Elan Valley was taken while the Visit Wales "EPIC" letters were there as part of their nationwide tour. It coincided with the August meteor shower as well as the dam undergoing maintenance. As a result I captured meteors in the sky, the dam lit in the background, and I lit the foreground using the red lights of my car. This photo is a composite showing several of the meteors overlaid onto a single image.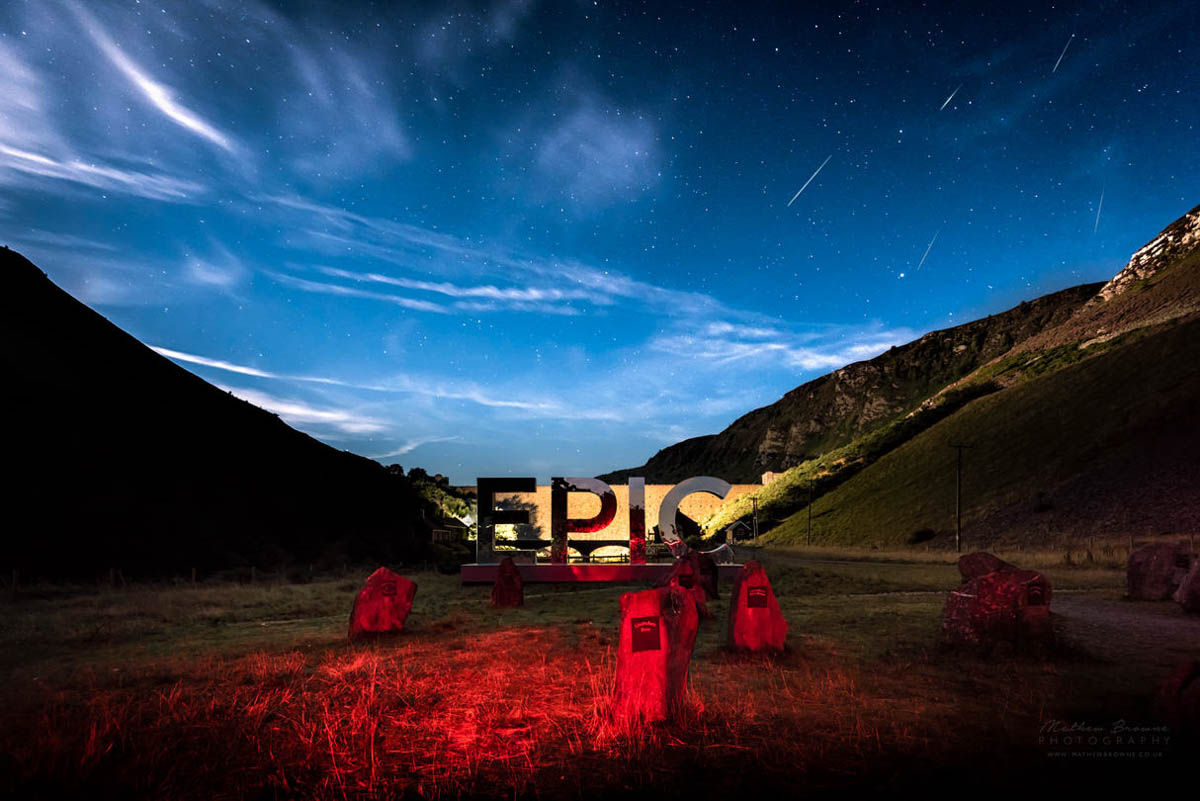 Ever had a shoot go wrong?
I love a good firework photo, so much so I run workshops teaching people how to take those photos. One year, I'd visited the New Year's Eve fireworks in London to get some photos. Unfortunately, I was standing downwind of the fireworks and when they launched, we saw about 5 seconds of pyrotechnics followed by 5 more minutes of brightly lit smoke and not much else. That's one of the lessons I now teach my fireworks workshop participants – if you're downwind of the fireworks, move!
I'll offset this with an example of a trip gone right: my wife and I booked a trip to see Bryce Canyon in April 2016. Halfway there, somewhere in Zion National Park in Utah, our tour bus broke down. The tour guests were given an option to return to Las Vegas for a full refund, or wait three hours and continue with the trip, arriving back in Las Vegas at silly o'clock in the morning. We chose to carry on. The wait was a bit of a chore but as a result, we got to experience sunset at Bryce Canyon, an experience that is otherwise totally impractical to do as a day trip.

How did you build up your Instagram following? Any tips for anyone just starting out?
By some people's standards I probably don't have that impressive an Insta following yet! I've built up a following mainly on 500px and Facebook, and encouraging those users to follow me on Instagram too.
The biggest bump in followers came when Lonely Planet shared my photo of Batu Caves in Malaysia, via their social channels. This was then picked up by other big travel and lifestyle accounts, even now there are a slow trickle of a followers who have seen that photo and follow to see what else I have to offer. Try to post your best stuff, tag appropriately and with a lot of patience and a little bit of luck, your photo could go viral.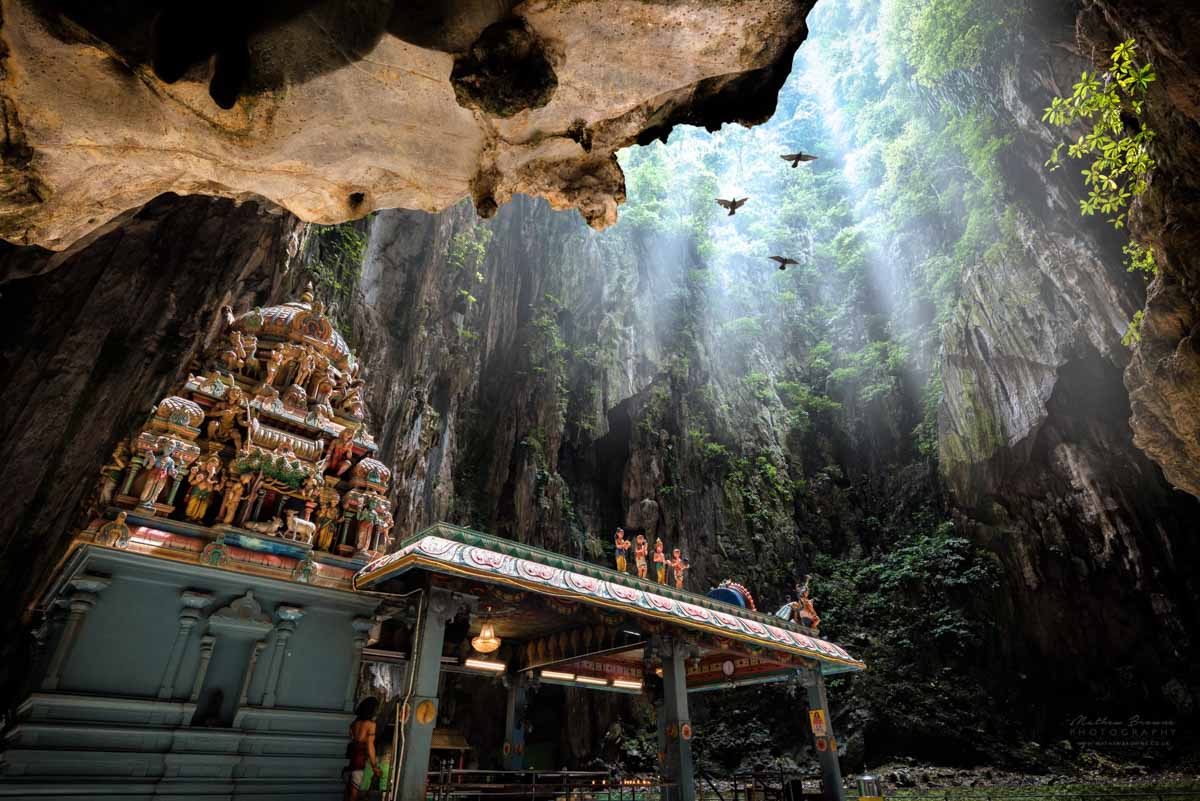 Find a theme for your photography and stick to it. In my case, I like vibrant travel photos both in Wales and abroad, and try to post these fairly consistently. (I do intersperse this with photos of my newborn son, but that is of course the proud father's prerogative!)
Also: engage with your followers and the community at large. If someone takes the time to compliment your work, the least you can do is hit 'like' on that comment to acknowledge it, although it's better to do so with the written word.
Who are your favourite photographers for us to check out?
Dan Lages – I've gone shooting with Dan a couple of times. His feed will take you to his nearby haunts in Cardiff, but you'll also be blown away by his frequent photo trips to London.
Daniel Thorsen – I met Daniel on the 42nd floor of the Shangri La hotel in Dubai and we bonded over a shared interest in photography, waking up at crazy hours to shoot from skyscrapers, and a baby on the way at that time. He shoots his travels all over the world.
Peter Stewart – An Australian travel photographer who specialised in Asian cityscapes. He has been a huge influence on my work.
Elia Locardi – For me he is the absolute kingpin of travel photography. He and his wife Naomi live out of a suitcase and travel the world taking exceptional photos. I've learned so much from him over the years.
Mardie Else – An up-and-comer in the travel photography world, he has a voracious appetite for travel and documents the best photos on his Twitter feed.
Shahida Tontus – dI met Shahida at an Instameet in Cardiff and have since been consistently engrossed in her feed and Insta stories which take her all over Wales. She has a great eye for details in the scene.
---
For more from Mathew, check out his website and follow him on Instagram.
You can order a copy of our 2018 calendar here.
[ecwid_product id="87993040″ display="picture title price options addtobag" version="2″ show_border="1″ show_price_on_button="1″ center_align="1″]