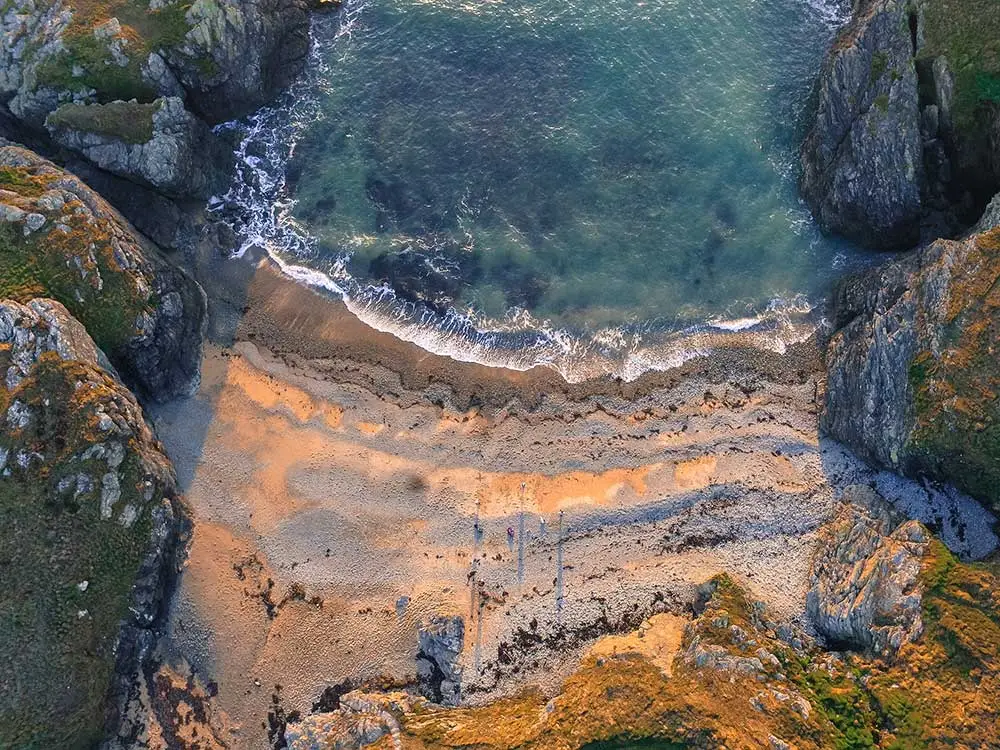 Meet the Photographer: Alex Davies
For the second instalment of our Meet the Photographer series, we meet Alex Davies – based in North Wales on the Menai Strait.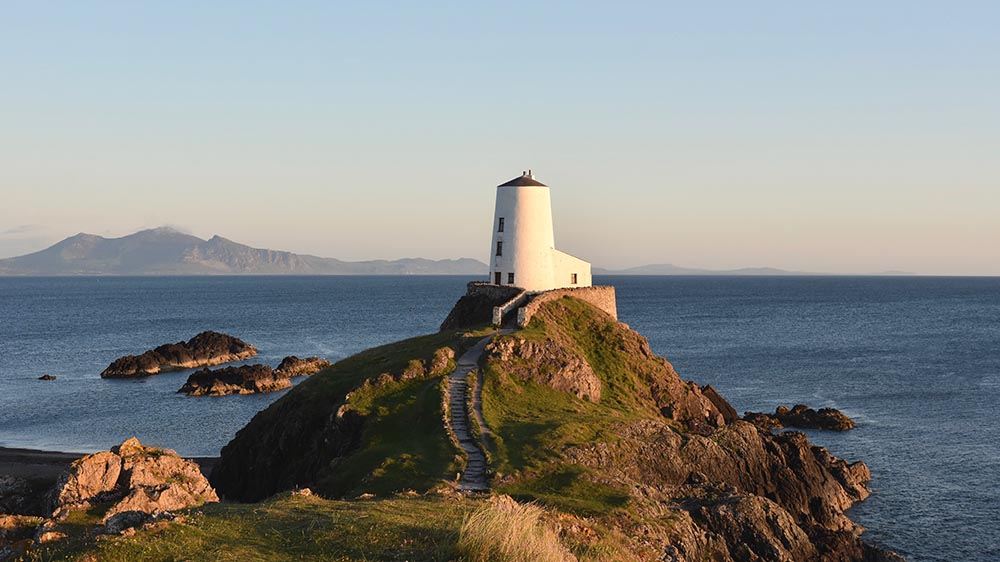 We've been sharing Alex's shots since the early days of the Discover Cymru Instagram feed, and I've loved watching his style evolve. The shot above of Llanddwyn Island is a personal favourite, and we were chuffed to feature it in our 2017 Discover Cymru calendar. His aerial shot or Porth y Corwgl below is another favourite, and will be featured in our 2018 calendar and is available as a print in our store.
It seems he's never short of an epic sunset out on the water – make sure to give him a follow on Instagram for more. We're also excited to be giving away some of his beautiful prints over the next few weeks. Keep an eye out.
When did you first get into photography?
I first started taking photos when I got on the water, which was when I was about 12.
Where's you favourite location to shoot?
For me, it has to be the Menai Straits.

What's on your bucket list for 2017, in Wales and beyond?
We always do a North – South Wales road trip and also Scotland; walking, biking and wakeboarding while visiting different places every year.
Not a lot planned this year (we'll see how it goes!), but next year I'm hoping to get out to Canada. And a lot more of Europe – Switzerland, France and Italy. America is on the list too!
What equipment do you shoot with?
Camera wise a shoot with a Nikon D7200. I also use a GoPro Hero4 and a DJI Phantom 3 drone.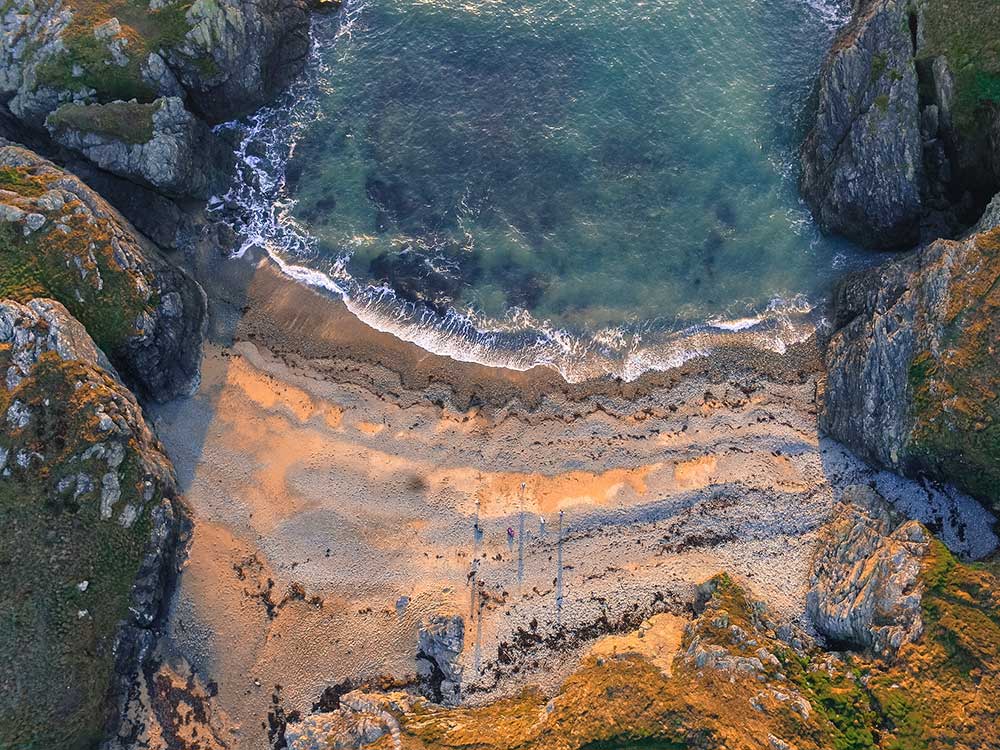 What would be your top piece of advice for anyone wanting to get into landscape photography?
Don't go out just to take photos.
Go out to have fun and take some snaps while you're at it. I never set out to take photos of specific things, my camera just comes with me when I'm doing other stuff and that's when good memories are truly captured.
Which shot of Wales that you've taken are you most proud of? Why?
My day-to-day local shots of the Menai Straits are my favourite, because it shows that where we live is fantastic 24/7.
Thanks Alex!
Alex's work features in our 2018 Welsh Landscape Calendar – on sale now!
Order Alex's Welsh landscape prints via our online shop now.