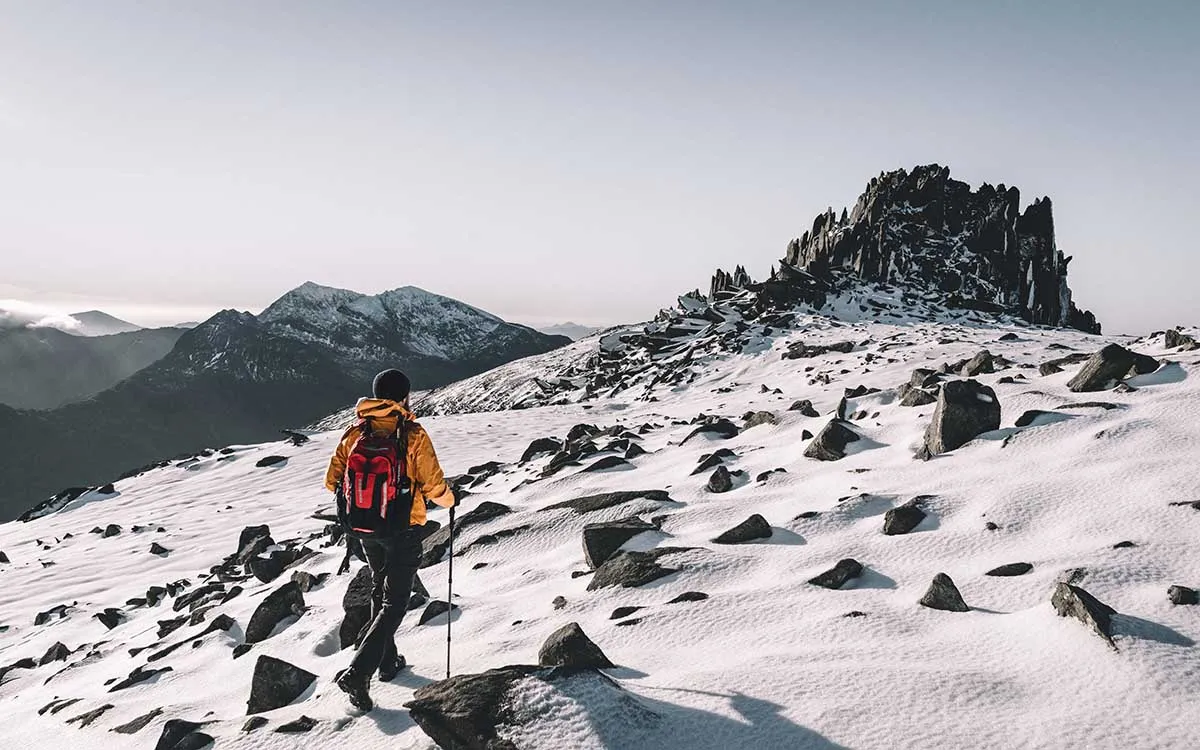 Exploring Snowdonia with Hollie Harmsworth
After a brief hiatus, Meet the Photographer is back! This time out we chatted to Hollie Harmsworth.
She's based just outside Snowdonia, North Wales, and when she's not uploading beautiful snaps to Instagram she's a filmmaker over at Follow Films. You can see some of her video work over on Vimeo, or check-out the video produced to promote North East Wales as part of Visit Wales' Year of Legends embedded below.
Over to Hollie:
When did you first get into photography?
I've been working as a videographer for a few years now but I didn't really start getting in to photography till a year or so ago. It just came alongside spending more time outdoors and wanting to document the places I visited and now it's grown in to a bit of a passion.
Where's your favourite location to shoot?
I live just outside Snowdonia and that's the place I love to go to every weekend. I've got my favourite spots but I love discovering new places, there's still a lot of it I haven't seen.
What's on your bucket list, in Wales and beyond?
For Wales, a trip back down to the Brecon Beacons is on the cards, I really want to see it in the winter. This autumn I'm heading to Iceland with my partner John and next year we're planning a trip to Canada.
I'm also looking for more filmmaking opportunities and would love to work on some documentary style pieces.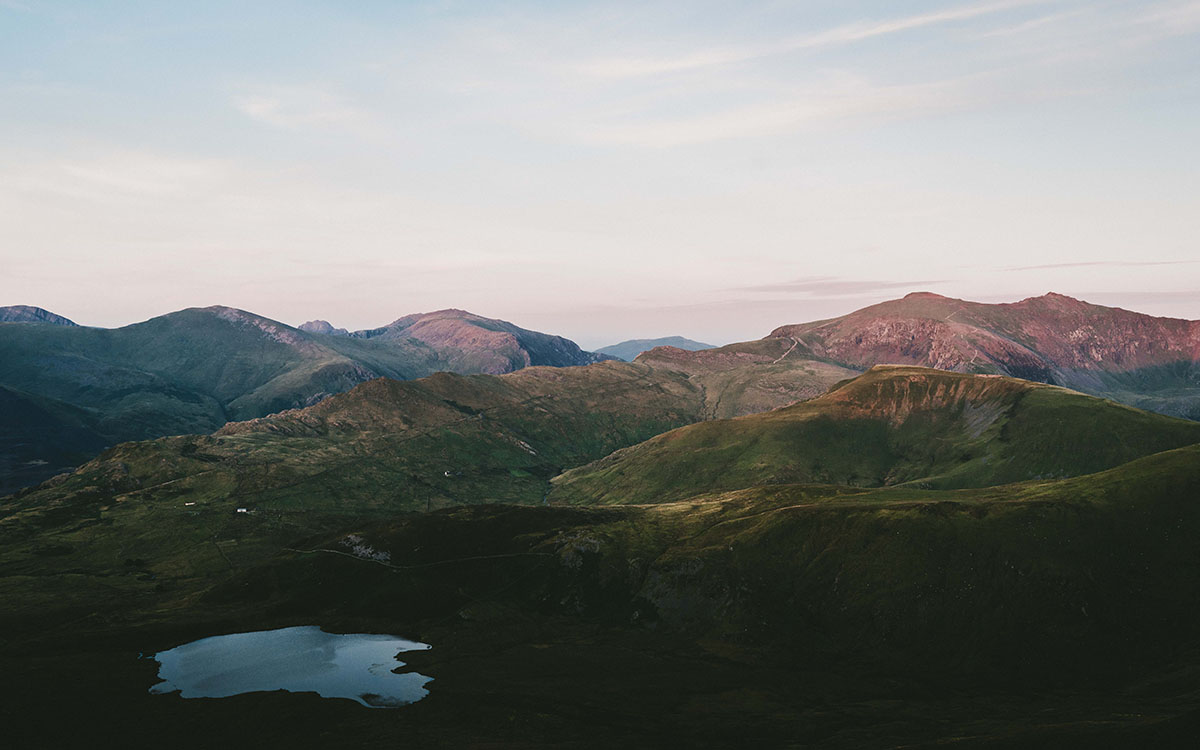 What equipment do you shoot with?
I shoot on a Sony A7rii with a few different lenses, mostly the 28mm. I mainly use it for photography but recently I've been shooting some films on it.
For filmmaking, I use a whole load of equipment but currently my favourite bits of kit are the Zhiyun Crane and the Mavic Pro.
What would be your advice for anyone wanting to get into landscape photography?
Well I got in to it because I love being outdoors, so that's the main thing and really the most important. You've got to appreciate and love what you shoot. Capture the moment, don't fake it.
Which shot of Wales that you've taken are you most proud of? Why?
This one: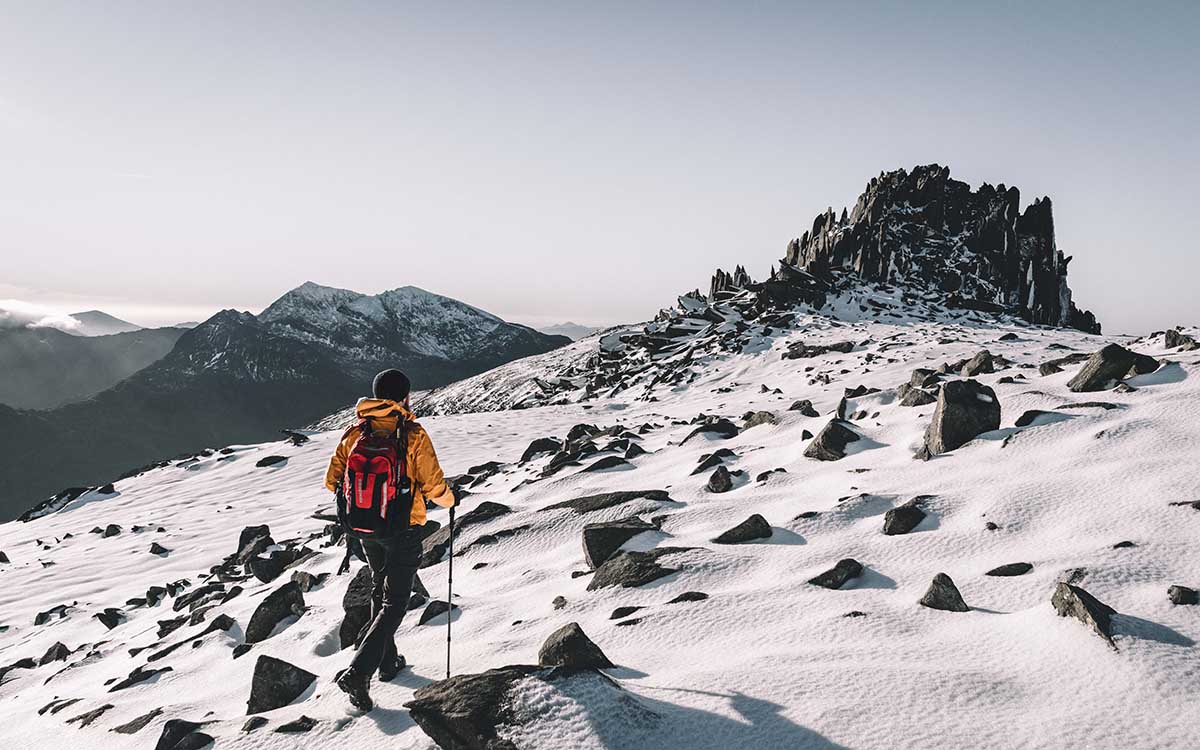 I love this shot because it was my first time up the Glyder mountains in the winter. I always thought they were a bit beyond my hiking skills when I would look up at them from Nant Ffrancon.
I love the mountains in the winter and was desperate to see a snowy Castell Y Gwynt. The summits of Glyder Fach and Glyder Fawr have got to be one of the most amazing places in Snowdonia. There are some crazy rock formations up there and the views across to the Carneddau and to the Snowdon Horseshoe are stunning. We had an almost perfect day up there…
When I took that photo of Castell Y Gwynt the snow had been fairly easy going but once we summited Glyder Fawr it was more compacted and parts were like an ice rink.
I made my way down the scree slope mostly on my backside but the worst bit was heading down passed the Devils Kitchen, each step was covered in a thin layer of ice, it took a lot of concentration and some well-placed foot steps to get down safely. Felt awesome once we made it down though!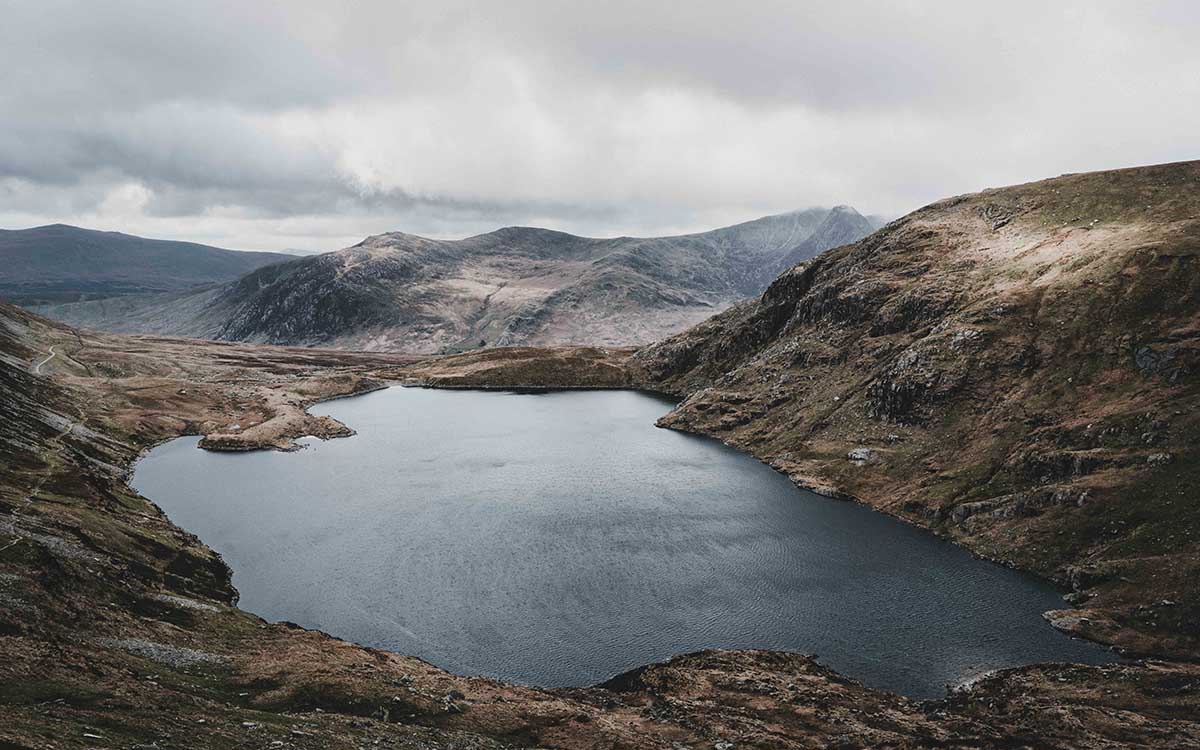 Who are your favourite Instagrammers for us all to check out?
A few of my favourites are:
@chriseyrewalker
@whitepeak_ruth
@icelandic_explorer
@shadowontherun
And of course, @johnmhayward.
Thanks Hollie!
You can follow Hollie on Instagram and Twitter to keep up with more of her work!
---
You can order the Discover Cymru 2018 Calendar featuring Hollie's beautiful work here:
[ecwid_product id="87993040″ display="picture title price options addtobag" version="2″ show_border="1″ show_price_on_button="1″ center_align="1″]