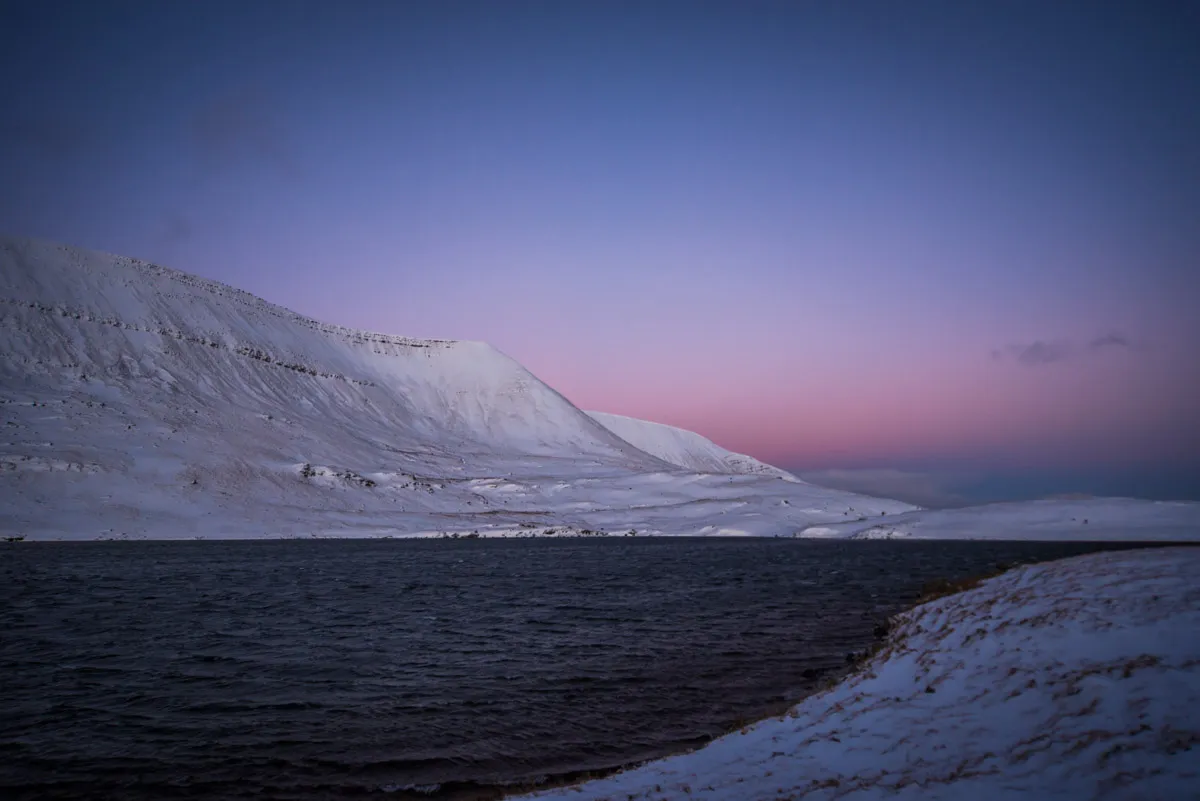 Photographing the Brecon Beacons with Grant Hyatt
In this, our latest photographer interview, we meet the brilliant Grant Hyatt. Grant is based in the Brecon Beacons National Park and shares his experiences out shooting whatever the weather (and we mean that quite literally, as you'll see!).
Once you've heard from Grant, make sure to check out the other interviews in our 'Meet the Photographer' series. We're honoured to have spoken to some of Wales' best wildlife and landscape photographers.
Over to Grant!
How did you get into photography?
I think about four and a half years ago, on a bit of whim. I've had an active interest in the outdoors for the last 15 years, but until the day I bought a DSLR in 2013, i'd never considered trying to take decent photographs on my outings. I've no idea what changed, or how it happened, but I am really pleased it did. It's been an amazing outlet for me and I have got to meet some great people along the way.
The community aspect of photography, especially in the Brecon Beacons, is a real pleasure to be a part of.
Where's you favourite location to shoot?
I've a bit of a dilemma here, as my favourite place to visit is Llyn Y Fan Fawr. I regularly camp up here and absolutely love how wild and isolated this place feels. But try as I have, I rarely take any noteworthy photographs on my visits, probably less than a handful in total. But I'm gonna keep trying.
What's on your bucket list for 2017, in Wales and beyond?
This year has been a bit of a write off, thanks to some big changes in work. That said, my wife and I had a great time on Iceland's Laugavegur trail this summer. We had an awesome time walking and camping our way across 80km of Icelands incredible landscape, it was definitely a trip to remember!
It's down as one of the top ten long distance walks in the world and it's easy to see why when you're on it.
What do you shoot with?
Nikon D800, Sigma 70-200, Nikon 18-35, Nikon 50mm and a Zomei Carbon fibre tripod.
I've never put any weight in to which brand is better, as people make beautiful photographs with all sorts, phones included these days! I only started with Nikon as it had the cheapest entry level camera.
What would be your advice for anyone wanting to get into landscape photography?
Don't put too much pressure on yourself, there's a lot to learn in photography and it can be daunting. Especially when you consider that most of the settings on the camera you will probably never use. It can be so easy to forget that you are out somewhere amazing, so look up and enjoy.
Which shot of Wales that you've taken are you most proud of? Why?
There are 2 images that still make me smile every time I look at them. First is "Dragons Breath Dawn" (above) — mostly down to how exciting an experience this was, but in part down to the response it received, earning me a commendation in last years Landscape Photographer of the Year.
The other one is my "Mare of Myddfai" as this one serves as a reminder about how much luck is involved in the making of any "outdoor" photograph. There were bouts of heavy rain and gorgeous light across the Carmarthen Fans and I'd been sat on Mynydd Myddfai for about an hour, waiting for something special. I turned around and saw some nasty looking weather headed right for me and fast, so I grabbed my stuff and started running back off the hill (yes it really was that bad). I turned around to see how much faster I needed to run and there was this beautiful horse, with some lush light behind her.
I just had to stop and take a photograph of her, I got a soaking for my troubles but it was worth it. Had I not turned around to check, I would never have made this.
Ever had a shoot go wrong?!
Of all the conditions to shoot in, snow is the one that gets me the most excited. Especially when it's the first of the year and 2016's was an absolute beauty! I'd headed up on to Fan Y Big for sunrise and got a stuck in waist deep snow over the top. It was absolutely exhausting getting myself out of it and a miracle I got to the top in time for sunrise! I made a couple of pics on this trip that I really like so it was easily worth the effort.
Who are your favourite photographers for us to check out?
I don't think you can mention Instagram and the Brecon Beacons without mentioning Alyn Wallace. I can't remember the last time I looked at one of his photographs without my jaw dropping a little.
Sean Crawford's black and white work is beautiful (a lovely guy too) and I think Mari Owen has a great collection of images from around Wales.
A little further afield, I think social media is a much better place for having Anita Nicholson around, she's a near constant source of support & positivity to any and all — and her photographs are all lovely too.
Linking back to the community aspect of photography – I've really enjoyed watching Adam Tatton-Reid's journey. Its been a real pleasure seeing his pics go from strength to strength and get a good reception at a recent exhibition.
Thanks Grant!
Follow Grant on Twitter, Instagram and Facebook. Check out his website for more.
---
[ecwid_product id="87993040″ display="picture title price options addtobag" version="2″ show_border="1″ show_price_on_button="1″ center_align="1″]