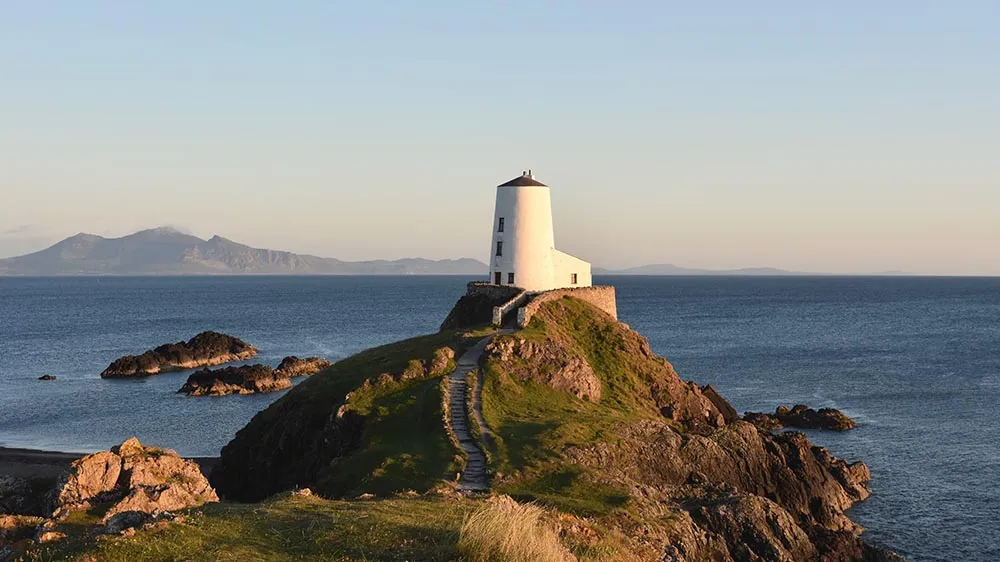 An Instagram Tour of Wales — Part 1: North Wales
This little community of ours started out on Instagram. It's one of Wales' biggest photography collectives, and we love being able to find hidden corners and creators every time we open up the app.
So, after two years of soaking up this fine country of ours on that great little app we thought we'd take you on a bit of a tour. We'll take you on a tour of some of the photographers that bring these incredible Welsh mountains, coastlines, towns, castles and lakes to life.
This is part one — we'll be kicking things off in North Wales and working our way down. Three posts in total, with Mid Wales and South Wales to come very soon. We're not going to get all scientific on which locations fall where, but if you split Wales into thirds from bottom to top, we'll be about right.
This post takes in four areas:
The North Wales Coast
Anglesey
Snowdonia
The Llyn Peninsula
And yes, we know there is a whole load more to North Wales than these places. There's a bit more about how you can help us get to the hidden corners at the bottom of this post.
Without further ado, here is the beginning of our tour of Wales, illustrated by the photographers that document it throughout the year.
The North Wales Coast
There's a lot going on up this way. The remnants of industry, views down to the peaks of Snowdonia — and of course Anglesey (but we'll come on to that in a bit). There's no shortage of great images coming out of the area. One thing that always stands out to me is the beautiful, often tired, looking lighthouses that dot these shores.
One such lighthouse is the stunning Point of Ayr lighthouse off Talacre. Captured here via drone by @boomeboy, I think you'll agree that it's a bit of a stunner.

Heading further West along the coast Llandudno crops up. Now, if we tried to take you through every town in Wales we'd have a bit of task on our hands, but we'll make an exception for Llandudno — hell of a pier there.
This ones by Tom Wood.
Anglesey
The most photogenic little island in the world? Probably not. But it does well!
Anglesey is strong on lighthouses as well. In fact, I'd hazard a guess that Ynys Llanddwyn is one of the most Instagrammed spots in Wales. You'll see why when you get to the snaps below. Before we get there though, we'll make a stop at one of the bridges across to the island.
(p.s. did you know Sian Sykes was the first person to paddleboard around Anglesey? In March 2018 she's attempting to paddleboard all the way around Wales — read her story here).
This is the beautiful Menai Bridge, captured by @fastpacker.

Once you're on the island (and before you get to Ynys Llanddwyn) there's another lighthouse we need to give a nod to — and that's Penmon Point.
Here it is shot by drone by Kris Humphreys (yep, that is the RNLI in the background).

Oh, and then of course there is the epic South Stack Lighthouse off Holyhead.
This is the first of a couple by North Wales based Hollie Harmsworth.

We've put it off long enough, and after this we promise we'll get back to the landscapes (Snowdonia next!) and leave the man made structures behind for a while.
In all its glory, here is the beautiful Ynys Llanddwyn (or Llanddwyn Island) off the west coast of Anglesey. The island is only accesible on a low tide, and is home to the beautiful Tŵr Bach lighthouse. The island is steeped in history, with the remains of St Dwynwen's (the Welsh patron saint of love) church also on the island.
With view across to Snowdonia as backdrop, you can see why this spot is a favourite for photographers — including Alex Davies.
Snowdonia
Home to Wales' mightiest peaks, Snowdonia is a photographers dream. And it's a stomping ground for some amazing talent.
Hollie Harmsworth (mentioned above) creates beautiful images with her partner John Hayward, Alex Davies (also above) can be often be found out on them hills. And then there's Eilir Davies-Hughes, Huw Griffiths, Justin Nicholson and Natasha Brooks who can all be found out adventuring. We could, as I'm sure you can tell, go on.
But that's enough words, lets have some pictures. First up we have the beautiful Ogwen Valley, by Matthew Light. We're delighted to include this shot in our 2018 Welsh landscapes calendar — thanks Matthew!

Tryfan is often touted as one of Wales' most photographed mountains. But it's not often shot from the comfort of a kayak.
This one comes to us via Huw Griffiths.

Heading a bit further south, here's one of @justmoz's stunning misty shots — snapped at Aran Fawddwy.

One of the most striking scenes in Snowdonia (not you, Snowdon) is the Glyderau range, topped out by Glyder Fawr. We're honoured to have Hollie Harmsworth's shot of this scene on the cover of our calendar this year.
You'll notice a difference between that shot and this. It's the missing hiker. That's because rather than starring in it, he took this one — awesome from John Hayward.

There are endless peaks in Snowdonia that we'd love to include, but for now, we'll round it out with Snowdon.
Snowdon is the highest peak in the UK outside of Scotland — and a beauty at that. And if you're looking to follow someone on Instagram who seems to always be out in the mountains, Eilir Davies-Hughes is probably your guy. Here he is soaking up the views of Snowdon from Llyn Glaslyn.
The Llyn Peninsula
A designated 'Area of Outstanding Beauty' (one of many in Wales), the Llyn Peninsula offers a huge amount to tourists and photographers alike. It has stunning coastlines, brilliant little towns and one of the best pubs in Britain.
First up we'll share some of that dramatic coastline, this is another by Hollie Harmsworth.

The stunning little fishing village of Porthdinllaen is home to the Ty Coch Inn. The Ty Coch Inn has been ranked in the top ten pubs in the world. And with views like these, it's not hard to see why!

Off the tip of the Llyn Peninsula you'll find Bardsey Island. The island is awash with rich history. Claims of it being the burial place of King Arthur are just the beginning.
It's also a brilliant place to see some Welsh wildlife, with grey seals, porpoises and dolphins common in the surrounding waters.

We couldn't write about this region without giving Port Meirion a mention. If you haven't seen picture of Port Meirion before, it's probably not what you're expecting of a Welsh coastal town, but based on the sheer volume of pictures we see posted from here it's a photographers dream.
This one is by Wensly Vilches.

Portmeirion was built in the style of an Italian village by by Sir Clough Williams-Ellis between 1925 and 1975. You might recognise it from the old TV show 'The Prisoner' — or because the brilliant Festival Number 6 calls it home.

Well, that's it for the North Wales segment of our Instagram tour. And before you start shouting 'You missed this and this and this' – we know.
That's where you come in! Want to create an Instagram guide to your local area? Send us an email with the where and the why and we'll make the best ideas happen.
Keep an eye out for the mid and south Wales editions coming your way very soon.
---
[ecwid_product id="87993040″ display="picture title price options addtobag" version="2″ show_border="1″ show_price_on_button="1″ center_align="1″]