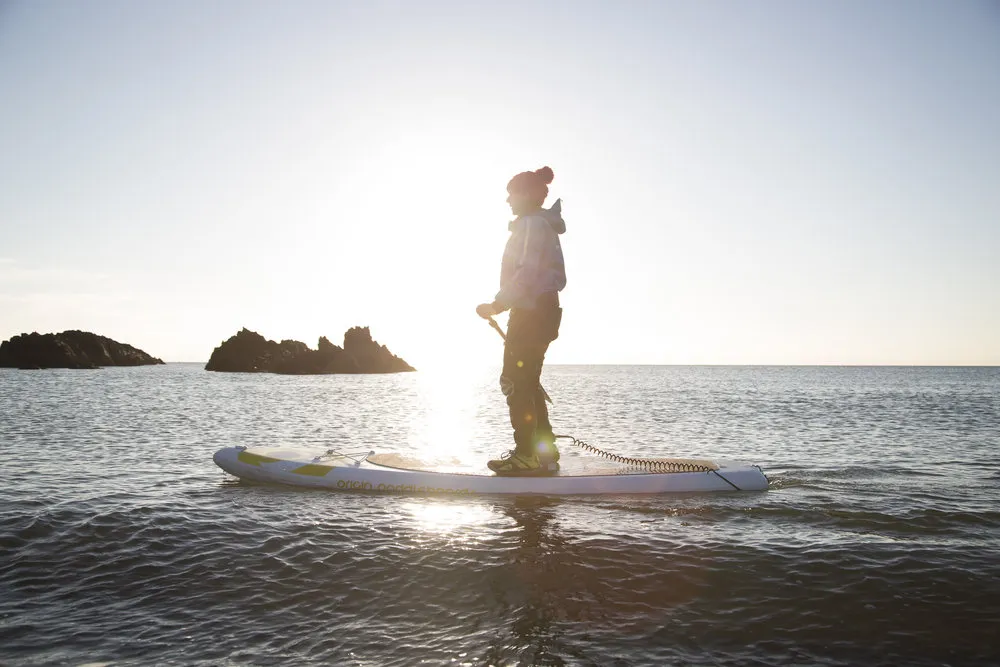 Paddleboarding All The Way Around Wales With Sian Sykes
Starting in March, Sian Sykes is planning to paddleboard all the way around Wales. That's not just the coast, she'll be taking on the inland waterways to make it a full loop.
Sian, owner of Psyched Paddleboarding based on Anglesey, is taking on this challenge after previously becoming the first person to navigate the island she calls come by stand-up paddleboard (or SUP, for short!). If you haven't come across paddleboarding, it involves a standing on a large board (similar to a long surfboard!) and using a paddle to propel yourself through the water — if you've been to the beach over the last few years I'm sure you'll have seen people cruising past.
Sian's video below is a great intro, and continue scrolling for our full interview with her about her upcoming adventure.
How did you first get into paddle boarding?
I first discovered the sport when I was invited by some friends to cross England on a paddle board and I absolutely loved it. I enjoyed being close to the water, reconnecting with nature — and it was such a wonderful way to travel. I loved it so much I trained as an instructor and adapted my business around it!
Tell us about your SUP around Wales? When did you decide to give it a go?
So I am planning to attempt to paddle all the way around Wales! The idea stemmed from after my Anglesey circumnavigation a couple of years ago — I was keen for a big expedition.
The route is all weather dependent, especially where I am starting. It is an incredible 1000km journey utilising canals, rivers and the coastline of Wales. It is going to be an amazing adventure and I'm so excited to discover more of my homeland.
Whats the furthest you've paddle boarded previously?
The furthest I have paddled is 5 days around Anglesey, so this trip around Wales is up a totally higher level. I have allocated 60 days for the full journey.
Tell us about your work with Surfers Against Sewage and who you're raising money for?
I care deeply about the environment and protecting it and I'm a regional rep for Surfers Against Sewage (SAS) on Anglesey.
I enjoy inspiring, raising awareness and educating others about marine litter and plastic pollution. I see marine litter where I live and work so it's my mission to raise the awarenesses. I empower the communities on Anglesey to get out and beach clean, I run educational visits to schools and I'm helping to make Anglesey a plastic-free island too. The marine litter crisis is one the most significant threat to our oceans today. It is an environmental problem on a global scale and adversely impacts wildlife, the economy and human health. In the last 12 months, Surfers Against Sewage volunteers have collected over 20,000 single-use drinks containers at SAS beach cleaning events.
We should all do our bit to help protect our beaches, oceans and wildlife.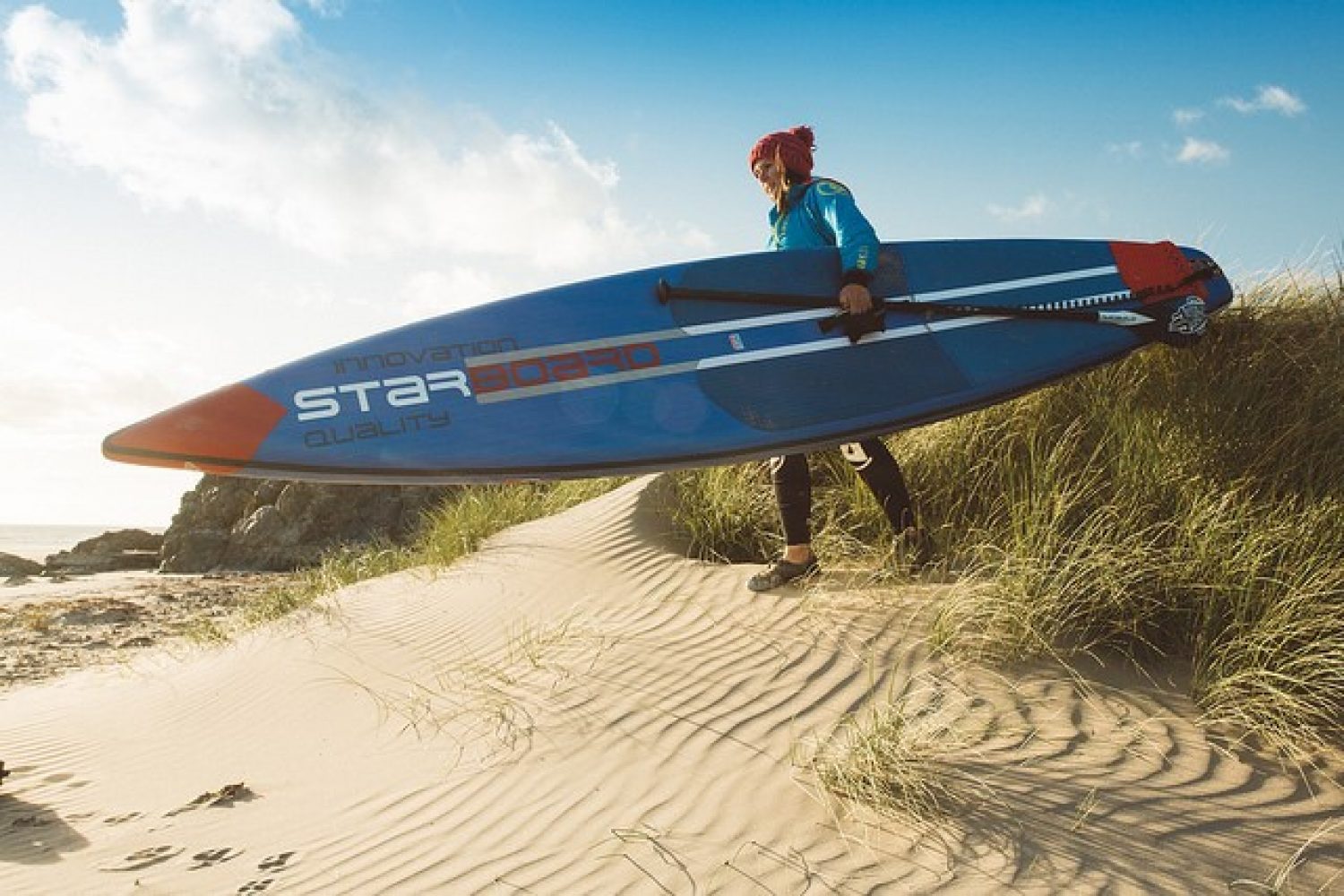 Tell us about how Psyched Paddleboarding started? Have you always worked in the outdoor industry?
I used to work in Creative Media in London as a Project Director. However, after working 15 years and working 18 hour days in the industry, I wanted a better balance in life, to reconnect with nature and be closer to the sea and mountains. That's when I changed my focus in life and moved back home, to do what I love doing. Now I have a fantastic business in Psyched Paddleboarding, providing truly memorable rich experiences such as nighttime paddleboarding, guided SUP safaris and micro-adventures.
I think stand-up paddleboarding is the fastest growing watersport because it is so accessible and you can do such a variety of things.
The Welsh adventure industry is buzzing at the moment – what's it like to work as part of that scene?
I am incredibly proud, Wales is the adventure hub of the UK, we have it all and it is a wonderful atmosphere at the moment. There are lots of amazing individuals and businesses doing superb things!
Thanks Sian!
You can follow Sian's adventure on her blog and via her Instagram. She is raising money for three brilliant causes Surfers Against Sewage, North Wales Wildlife Trust and the RNLI — if you can spare a few quid, show her your support.
Film by Dead Pixel Films. Image credit to James Chapman.