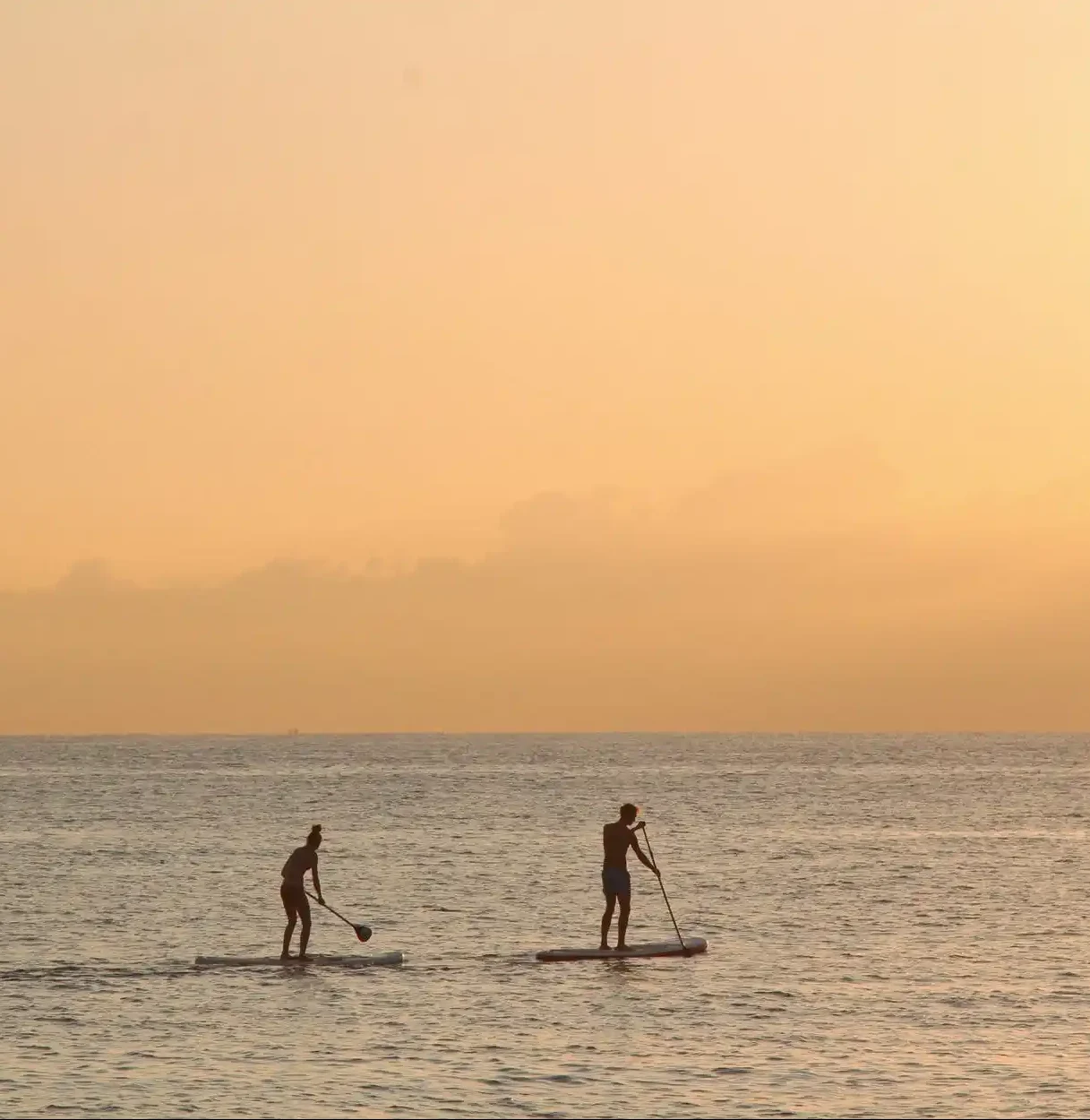 Where To Go Paddleboarding in South Wales
If you're looking for the perfect stand up paddleboarding spot, you will be spoilt for choice in Wales. There are some superb locations to stand up paddleboard for all ages and abilities, including a national park, rivers, canals, lakes and coastlines. Check out the best locations for paddleboarding (or SUP) in South Wales.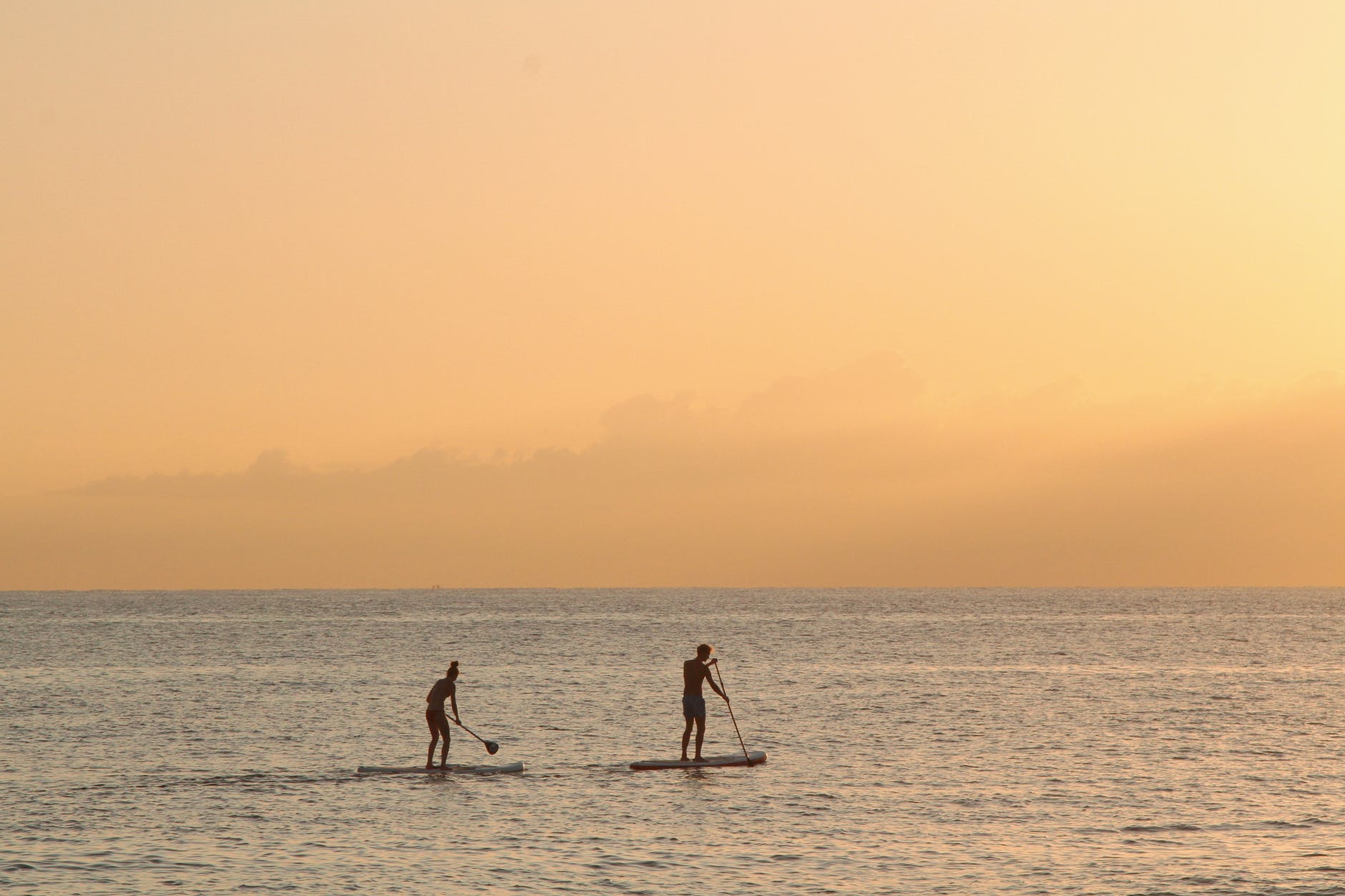 Stand Up Paddle Boarding South Wales
The water sport has really taken off in the last few years. It's one of the fastest-growing water sports in the world. Exploring the outdoors is fantastic fun and provides opportunities for discovery and adventure. Yes! Paddleboarding is here to stay! If you are considering a trip to South Wales or a local looking to try a new spot, there are standout places to stand up paddleboard.
Paddle Boarding in Monmouthshire
Llandegfedd Lake
In Pontypool, you'll find Llandegfedd Reservoir. Bring your own kit, or hire what you need. The visitor centre offers a variety of courses and private tuition. You'll also find stand up pedal boards here, which combine the fun of a SUP with the comfort of handlebars. You step on the two-pedal pads on the board, which drives two fins side to side, propelling you forward. Plus, unique jumbo paddleboards allow 4-8 people to paddle together. With changing facilities (open from March to October) and a café, all you need is at your fingertips.
Paddle Boarding Wye Valley
For a scenic and relaxing paddleboarding experience, visit the River Wye, along the border of Wales and England. It is over 130 miles long, and several places along the river are ideal for paddleboarding. You may see kingfishers, otters and salmon on the river, which is an exciting prospect as you paddle along. If you glide through the Forest of Dean, you can see wild boar and deer roaming freely. This route has a lot to offer, especially if you're looking for that connection to nature. Guided activities and two-day tours can be booked with Paddleboarding Adventures.
Paddle Boarding in Cardiff
Cardiff International White Water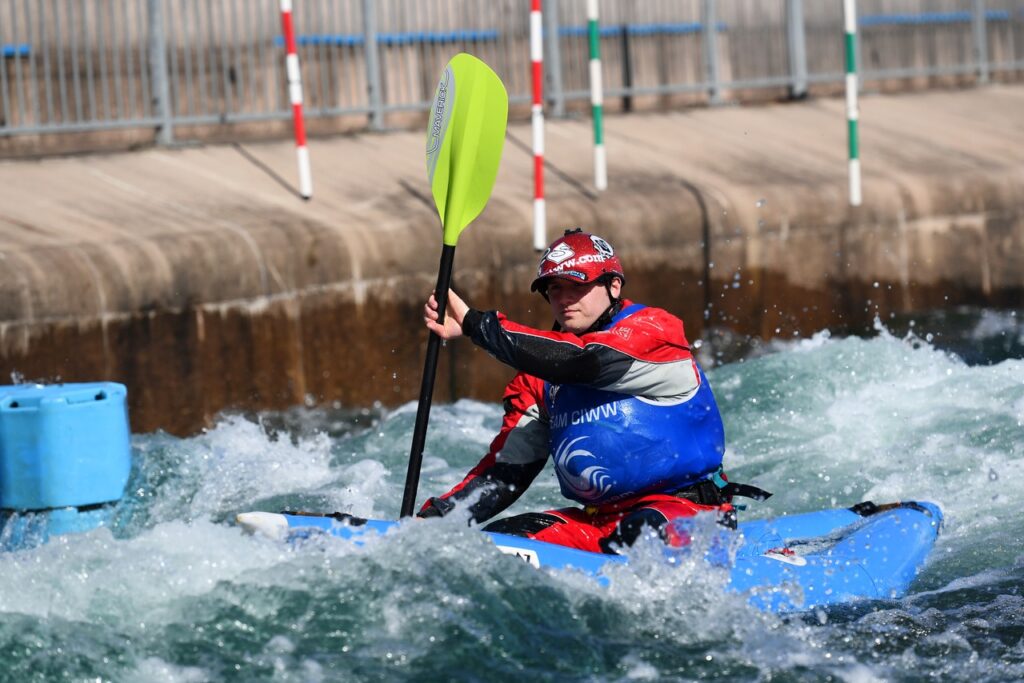 Cardiff probably wouldn't have been your first thought for paddleboarding locations, especially as it is a capital city. However, enjoying a city break doesn't mean you have to miss out on an adventure. Cardiff Bay offers a lot for paddleboarders. Cardiff International White Water is a watersports centre. SUP Cardiff activities take place throughout the week, from tasters to ladies only courses. There are even social sessions where you can meet other enthusiasts.
Paddle Boarding Penarth
Found in Penarth Marina, Cardiff Bay is the South Wales Paddle Boarding Club founded 13 years ago. It is the leading SUP club in Wales. Focussed on community, fun, water safety and skills, they offer lessons and a way of meeting other like-minded water explorers. Connecting with the club will allow you to discover more waterways. They also organise regular litter picking to help clean up rivers and beaches.
River Taff
There are several great spots to launch from. At the Taffs Mead Embankment, near the Principality Stadium, there is a small pontoon, and you can paddle upstream. If you would prefer to go downstream, park and join at Radyr – though you will have to carry your board for a good 10-15 minutes. It's a great way to do some sightseeing, as you'll pass bridges and Bute Park. There are even a few pubs you can stop at along the way.
Paddling in the Vale of Glamorgan
Beaches in Barry
Barry Island is home to the famous Whitmore Bay and Marco's Café, as featured on Gavin and Stacey. It is also a top spot for paddleboarding, with its golden sandy beach. However, it does get swamped, especially when the weather is good. Some of the smaller beaches nearby may suit you better. Such as Cold Knap, a pebble and shingle beach, Fontygary, another pebble beach, or Jacksons Bay. This beach, in particular, is loved by surfers, kayakers and paddlers.
Cosmeston Lakes
You can hire a canoe, sailboat, or paddleboard on Cosmeston Lakes during the summer if you don't have your own. You do also need to be a member of a water sports club. There is a small jetty you can launch from, and the calm waters are also ideal for beginners.
Bridgend Paddleboarding Locations
Southerndown Beach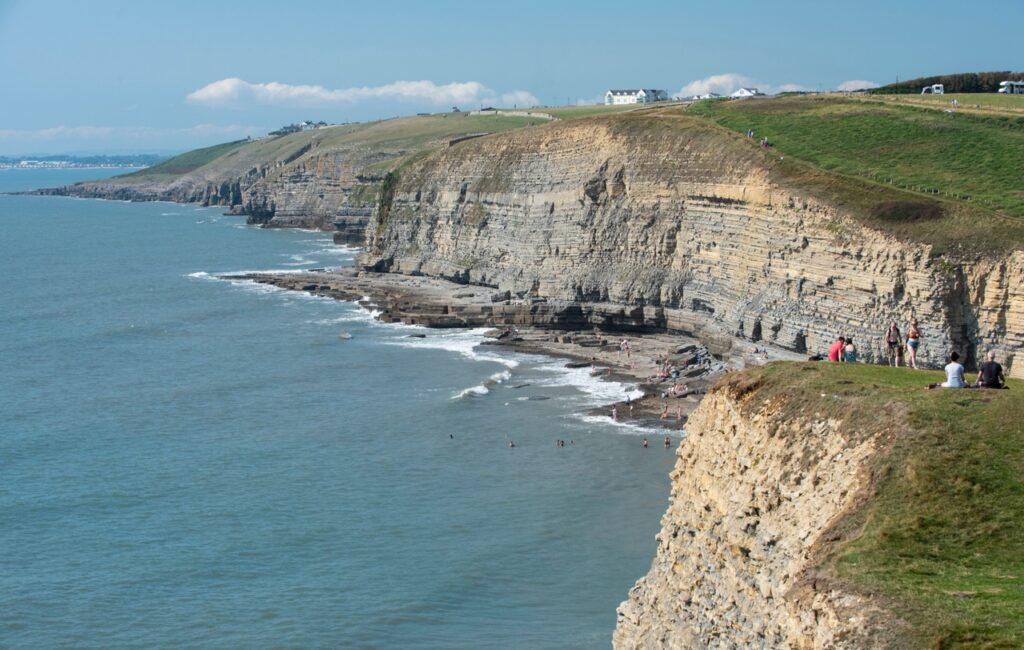 Southerndown, also known as Dunraven Bay, is a sandy beach with some rocky areas. It is enclosed by spectacular cliffs, where you can also walk along the Wales Coast Path. Accessing the sea is easy, as there is a ramp from the car park all the way to the water. If you paddle west, you can reach Ogmore-by-Sea, but be careful around Nash Point as the currents are strong.
South Wales Paddle Boarders in Porthcawl
Rest Bay
For a long time, Rest Bay has been where surfers have flocked. The waters receive Atlantic swells, but they rarely get massive due to the shallow basin. Now, the blue flag beach has an activity centre where you can hire wet suits and SUP equipment from Porthcawl Surf School. There's even a giant SUP; ten people can fit on it. Year-round classes can be booked, and you can study to become a lifeguard or surf instructor here.
Port Talbot Paddleboarding Wales
Aberavon Beach
At Aberavon, you can launch from the main beach or on the small side near the car park – which is better for windier days as you'll be more protected. The beach is one of the longest in Wales, nearly 3 miles long. Many paddleboarders have reported seeing pods of dolphins just outside the deep water at the end of the pier.
Paddleboarding Swansea
Swansea Canal
Built over 200 years ago for horse-drawn barges, Swansea Canal is now making waves for paddleboarders. It is not very deep, and there is no worry about tides, so the body of water has quickly become a popular paddleboarding location. In a unique twist, there is even regular yoga on paddleboard classes.
Swansea Bay
Around Swansea Bay and The Gower Peninsula, it is an easy, accessible and versatile way to experience the water. The beach offers shelter from the wind and swell. Offshore winds can pick up, so bear this in mind if you paddle out to sea. There are several launch spots along Swansea Bay, including Oystermouth Road, opposite St Helens Rugby Ground and Knab Rock, a smaller slip nearer the pier.
Mumbles
Mumbles beach is ideal for paddling. There are lots of slipways scattered around so that you can launch quickly. You'll see many SUP's going around the lighthouse island with the tide, which is easily accessible from the beach. Mumbles marks the beginning of the Gower Peninsula's coastline. A much-loved area of Swansea, and it's clear to see why.
The Gower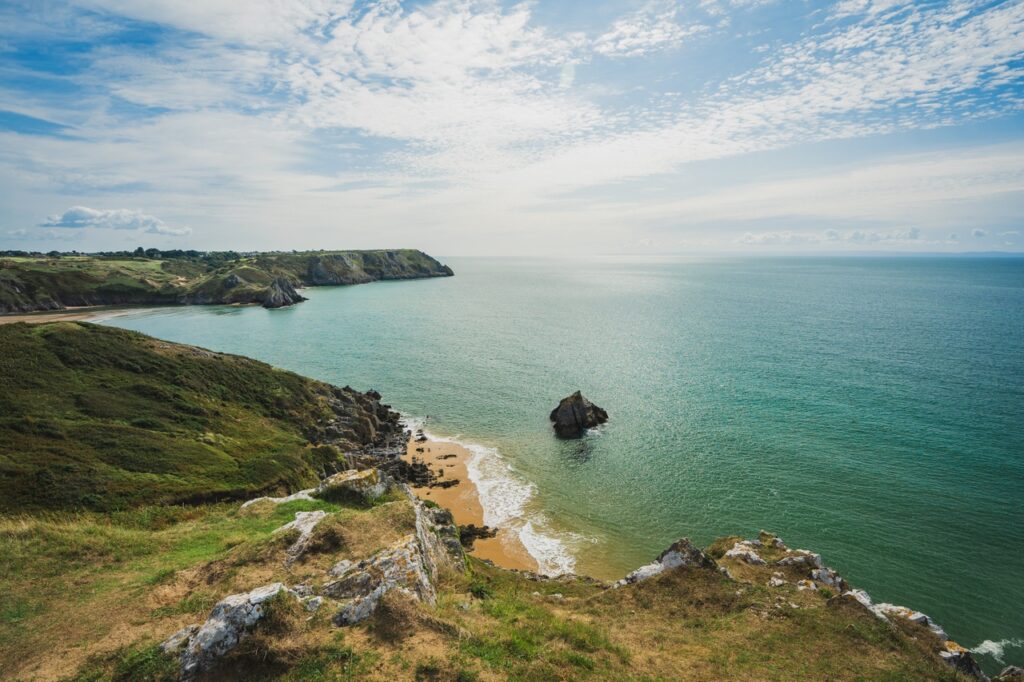 The Gower Peninsula is home to some of the best beaches in Wales. One of the best spots you can choose to paddle out to is Three Cliffs River, starting at the Heritage Centre. On a calm day, you can even paddle through the tunnel in the rocks. At the entrance to the sea, there is a beautiful lagoon to paddle around and a sandbank where you can sit and relax before paddling back upriver. If you stay long enough, you'll be rewarded with one of the most incredible sunsets where the sky and ocean will turn red.
Paddleboarding South Wales
Did you discover any new locations for paddleboarding in South Wales? As one of the most relaxing ways to travel across the water, now you can explore more of South Wales with this list of paddleboarding locations. Or if you're looking for great country Walks near Cardiff, take a look at our guide here. 
---
About The Author
Katrina Rohman is a Marketing Manager in the tourism industry and has over 15 years of expertise in the field. She runs the website Real Girls Wobble, a multi-award-winning local travel and staycation blog. Focusing on things to do in her hometown of Cardiff and the surrounding areas. She is a passionate cider drinker, spiced rum enthusiast and a cook from scratch advocate. On weekends you'll find her hiking with her rescue dog, Ivan, or exploring a local heritage site.