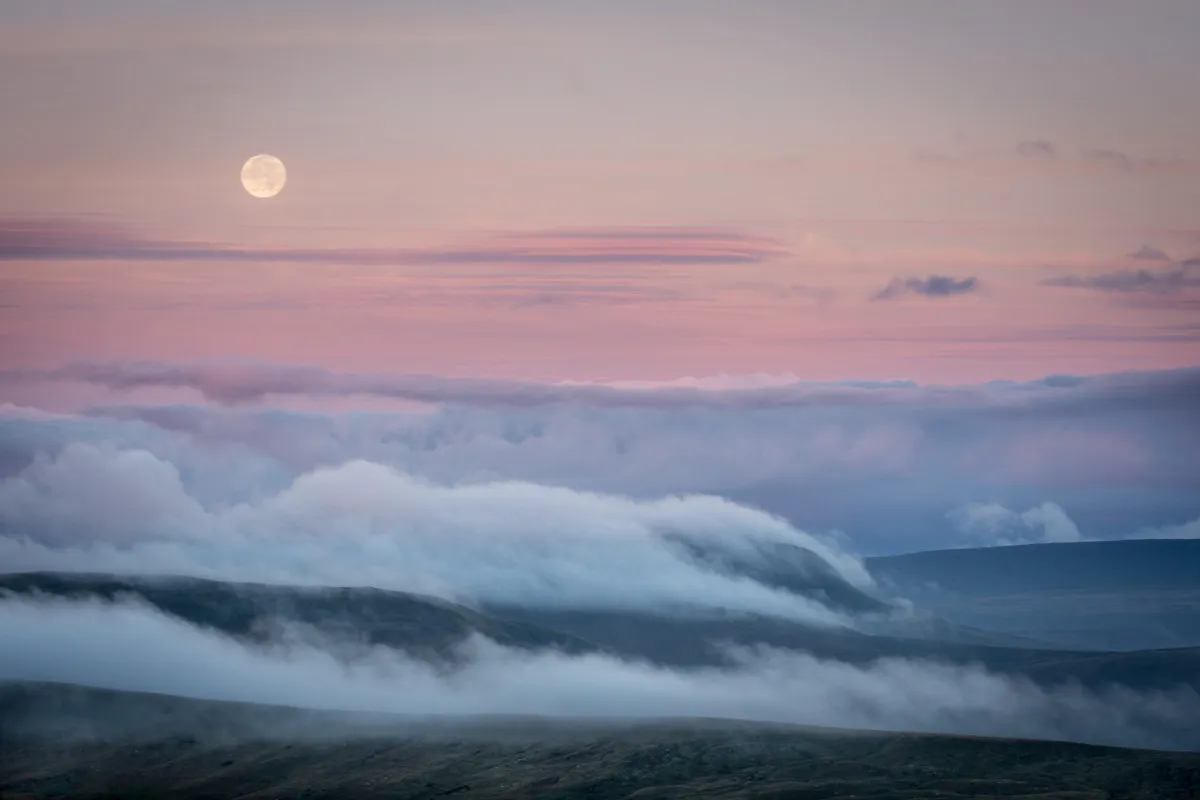 Photographing South Wales with Georgina Harper
The latest star of our Meet the Photographer series is South Wales based Georgina Harper.
We're chuffed to have Georgina as one of the twelve contributors to our 2018 Welsh Landscapes calendar. Her shot of Caerphilly Castle (below) was the perfect shot for November – it's a beauty.
Keep reading for some great insights into Georgina's work, how she got into photography and why you should never camp to close to standing water.
How did you get into photography?
For most of my life, I've been an avid cyclist, doing fairly extreme endurance events. They included London to Edinburgh and back again in 110 hours, and adventure trips such as crossing the Himalayas and the Pyrenees. However, three years ago I had a bad bike crash on an icy road, which broke my arm very badly.
Since then I have been unable to ride at the same level. My passion for adventure remained though, and I got back into hillwalking. I wanted to capture the beautiful views I saw and started photographing with my iPhone. Then in 2016 I started out getting shots with a compact Sony camera, and soon moved to a DSLR. I gleaned all I could from the internet on how to shoot manually.
Two years on I haven't looked back — I absolutely love it.
Favourite location to shoot?
It has got to the the Brecon Beacons. Walking up into the mountains with overnight and camera kit has become an addiction.
Some of the most beautiful sunsets, sunrises and views of the night sky are on my doorstep.
What's on your bucket list for 2018, in Wales and beyond?
I've photographed many areas of Wales, but Iceland or the Faroe Islands are definitely on my bucket list for 2018! There's something about the raw wilderness of the landscape up there, and the potential for Northern Lights.
I'd also like to do an overnight stay on Skomer Island, to get some landscape shots and the Puffins at dusk/Dawn.
What equipment do you shoot with?
I have a Nikon d7200, with a selection of lenses.
A Tokina 11-20 wide angle (great for astro shots), a Sigma 18-300 for when I want to travel a bit lighter, a Sigma 150-600 for wildlife shots (or capturing the moon as it rises). A Tamron 70-300 and a Nikon 18-105. I also have a Sony RX100 M3 – a fantastic compact camera, that travels everywhere with me!
I am currently hatching a plan to go full frame and have my eye on the Nikon d850.
What would be your advice for anyone wanting to get into landscape/ outdoor photography?
Just get out there and do it. It isn't about having a top of the range camera, it's more about capturing what you feel about the landscape.
Even a mobile phone can capture a decent shot these days. One thing that will improve any landscape, is to plan the shot – I use The Photographers Ephemeris and OS maps, and also photocells – there is loads of information out there on the internet, allowing you to plan when and where the moon or milky will rise and set.
Which shot of your shots of Wales are you most proud of? Why?
On of my early shots is still a favourite — it was when the harvest moon was also a Supermoon. I got up at silly O'clock to photograph it setting over the mountains. I captured a shot of Carmarthen Fan with a cloud inversion moving across, and the moon just above it.
More recently, my favourite shot is of a mother duck and her ducklings at Forest Farm – it was pure serendipity, I caught a moment where she was sheltering them from rain under her wings.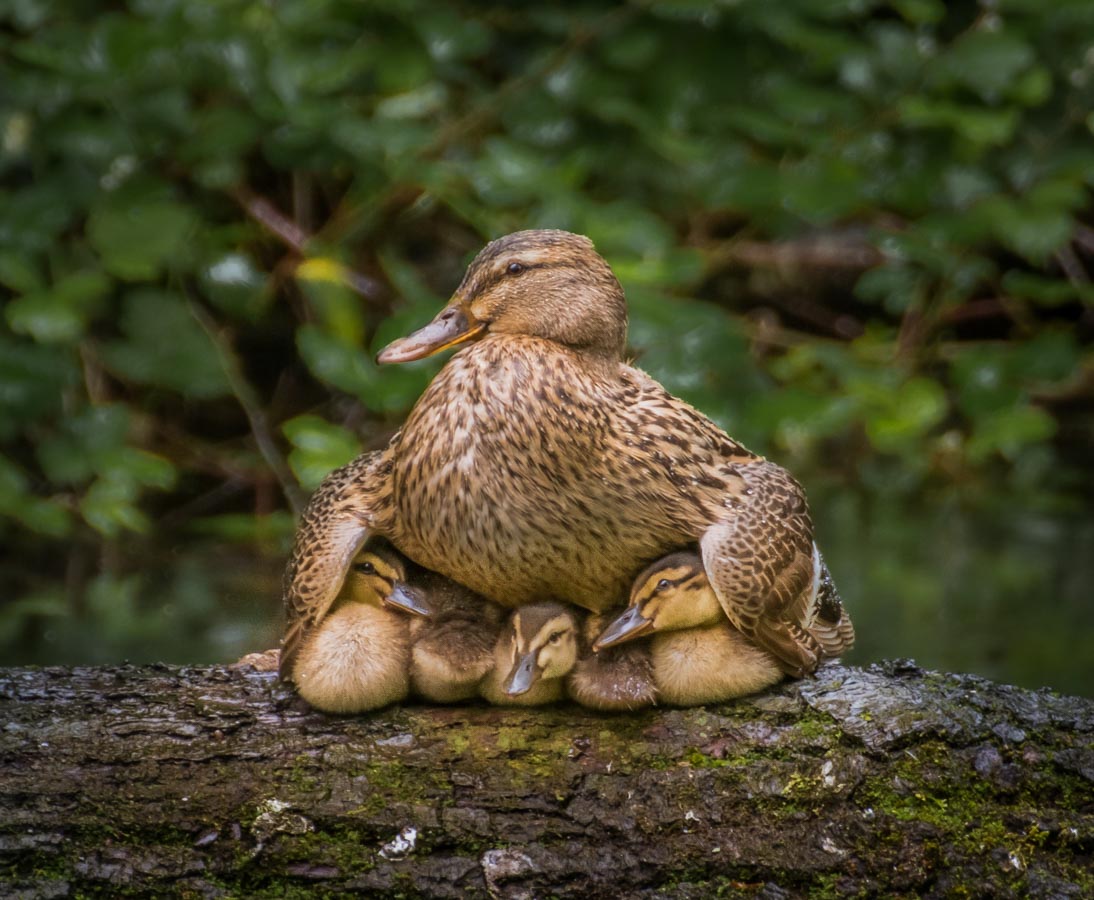 Ever had a shoot go wrong?
This year I was determined to photograph the milky way behind a well photographed tree near Ystradfellte. I did find the tree, and wild camped near by.
Unfortunately, the night I chose was perfectly still, and I had camped quite close to standing water. I got the shot that I wanted, but I was plagued by midges all night. It turns out I've become allergic to them, and my face was incredibly swollen the next day. It looked awful!
Any tips for building up an Instagram following?
I've built my following up through targeted hash tagging – always choosing something associated with the image, and linking to a well followed page. Getting an image shared is a sure fire way to increase your following.
The other, perhaps more obvious tactic, is to post your best photos and not swamp Instagram with too many of them.
Who are your favourite Instagrammers/ photographers for us to check out?
Alyn Wallace has to be my absolute favourite – his work is amazing, and really inspired me to get some shots of the milky way.
Another inspiration has been Geraint Parry – gearing takes superb wildlife shots from around South Wales, and more recently some great landscapes.
---
You can follow Georgina on Instagram and Twitter.
She features in the 2018 edition of the Discover Cymru calendar, available now via our online shop.