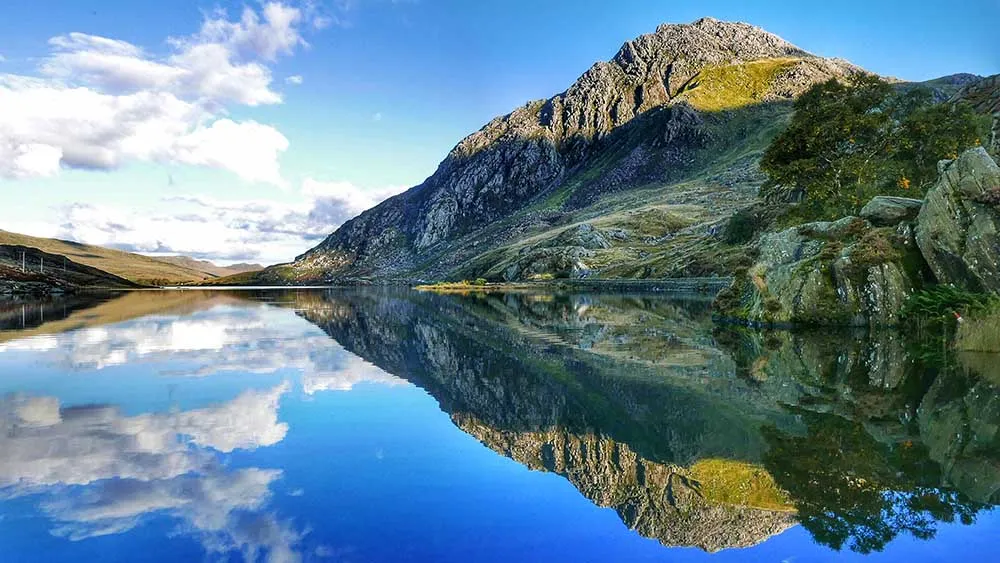 Meet Huw Tomos-Griffiths — Founder of Wander Wonder Blog
If you're a follower of Discover Cymru, you'll have no doubt seen some of Huw Tomos-Griffiths' brilliant photography that we've shared. Until recently, you will have found him at @huwtgriff on Instagram, but inspired by many requests for tips on travelling Wales, he's just launched a new blog; Wander Wonder.
The blog is focussed on family travel and adventures in Wales — Huw explains more in the interview below. Huw's based in Mold, Flintshire, and despite having lived in South Wales and the North of England, it's the magnetic pull of the area that has always pulled him back. A stone's throw from Snowdonia and all that North Wales has on offer, he's become a great guide for anyone interested in exploring the area. He's also a source of information for brilliant independent Welsh businesses.
Over to Huw:
Have you always been into the outdoors?
The outdoors has always been a significant part of my life. One of my earliest memories was camping with my dad in the faded orange tent he travelled the world with. He even slept in it on a French roundabout in the 60's. The memory of that camping trip remains so evocative, probably because as a child it was a bit of a sensory overload. In a good way, of course.
Even now, I can still recall the smell of the tent material, the bacon in the pan and the smell of the petrichor from the evening's rain. I must be honest and say that as a moody teenager I wasn't quite so enthusiastic about the outdoors. I couldn't understand why we had to be so odd and go camping and make scrapbooks about our adventures, rather than 'go to Disneyland like normal people.' Needless to say, I look back on my childhood and I'm very grateful for those adventures I had. Whether it was hiking in Snowdonia or line fishing mackerel on a boat in Pembrokeshire.
And what about the photography?
Much like the first camping trip above, photography is an early and evocative subject for me. My dad was a keen photographer — he built a darkroom in the shed. We'd have photography projects and then spend hours developing the photos in that shed. The process of loading film into the camera, shooting and then see those moments appear as if by magic is something I really treasure.
How did the idea for Wander Wonder come about?
After years of sharing the different corners of the outdoors through my photography and writing, I was frequently asked for recommendations for places to visit, walk, eat and stay from people and companies. Given my location, many of the requests I received focused on Snowdonia and other parts of Wales.
I loved helping people explore this incredible part of the world and pointing them in the direction of good people with independent businesses that could help them.
Wander Wonder has been created as a different way of sharing experiences and suggesting places to be explored. All aspects of the outside are covered from walks, mountains, lakes, places of interest and the kit that might be able to help you on your adventures. I'm also passionate about showing people how accessible these parts of the world can be and how it can rival any corner of the globe despite it being on our doorstep.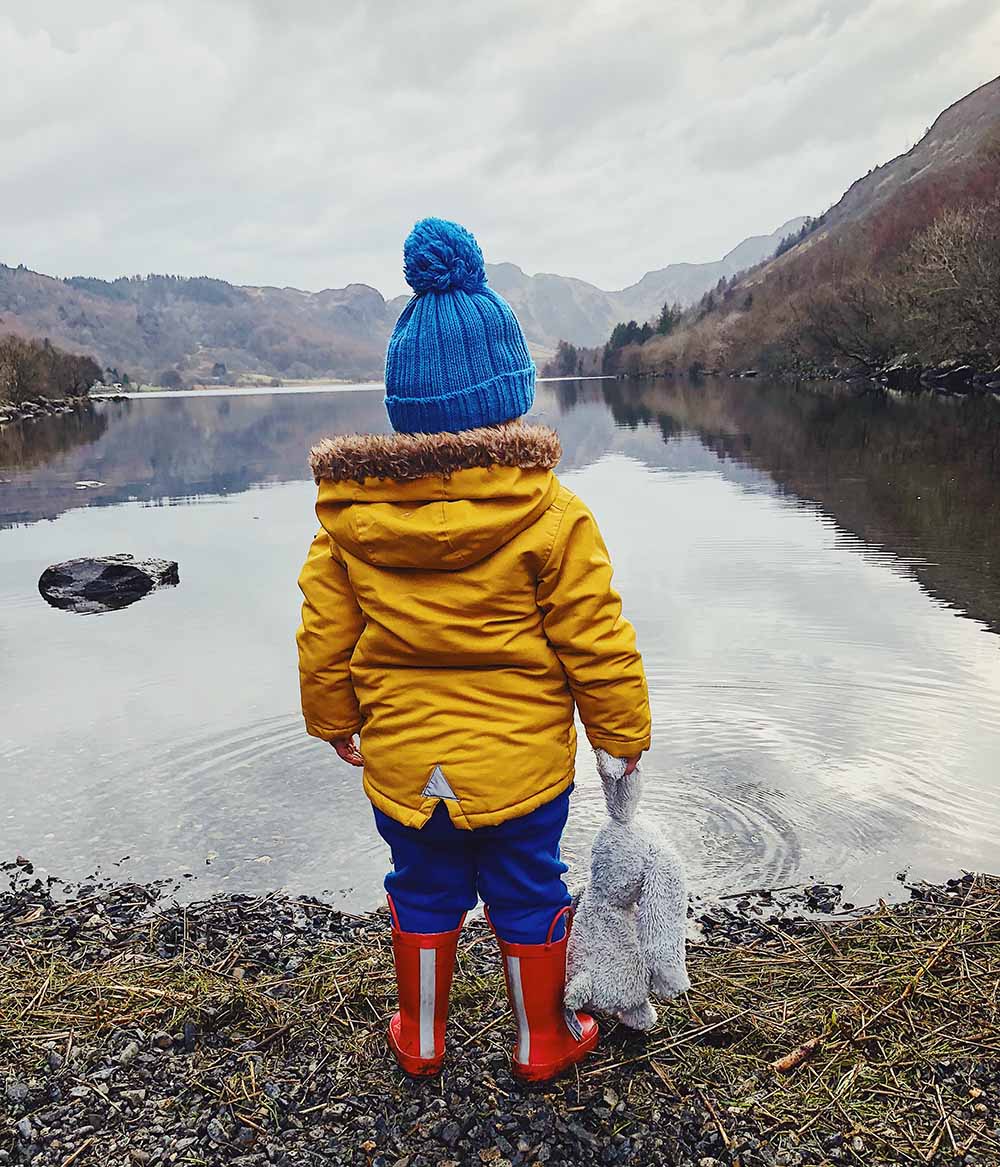 Do you think social media has changed the way people explore the world around them?
I think it's a mixed bag. I think there's a marked difference between exploring and experiencing the world around them. Social media has opened up Wales to the world and has shown that we have as much to offer as places that are as de-riguer like Iceland, Alberta or the Faroe Islands and this has encouraged people to explore.
Having said that, I think social media has also had a negative impact on how people experience the outdoors. If you're out and thinking 'this would make a great photo/video' or posting as you go then you're not really present and experiencing it. I know that sounds incredibly hypocritical on my behalf, but if I'm not going out with the express purpose of capturing something for the site then I try and leave my camera or phone in the car. Especially if I'm out with my children.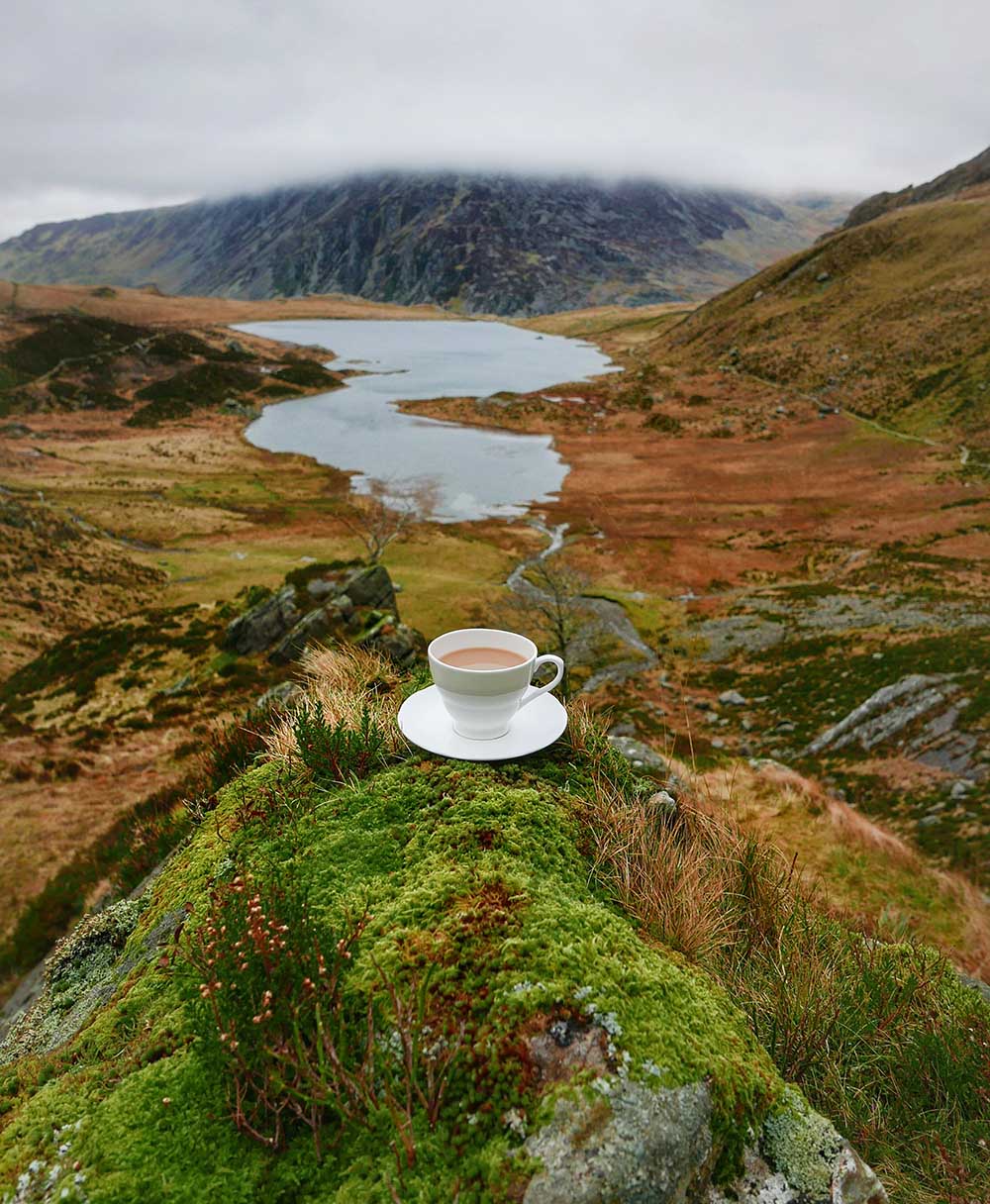 We often see you out on adventures with your children, tell us a bit about why you're trying to encourage more families to do the same
The arrival of two children in a short space of time changed the way I see the outdoors and how I spend time there. I've realised that families could benefit from guides that could help them explore while also keeping an eye on costs and facilities they would need. What I also realised was that many parents were reluctant to travel and explore places like Snowdonia. This is true especially if they had no knowledge of the area, in case routes were not suitable for their children. I wanted to give them guides that took away that worry and would cover accessibility and suitability.
What are your favourite independent businesses in Wales?
I must admit that once I've visited somewhere or used a product that I love, I tend to return over and over again. In terms of places to stay, I love the magical Fforest, owned by the lovely Sian and James (@coldatnight and @fforestchief on Instagram).
Another is Beudy Banc (@beudybanc) and their amazing range of cabins they've designed and built themselves. Our visits there are almost up to double figures I should imagine.
I'm a big fan of Caffi Gwynant (@caffigwynant), a caffi at the foot of Snowdon nestled at the end of Llyn Gwynant. It's a converted chapel and serves the most incredible food and is a perfect spot before or after a day out in the mountains or on the lake.
What's on your travel bucket list for 2018? And beyond…
We're booked in to stay at the wonderful Nook Snowdonia (@nooksnowdonia) so we can't wait to head there in May. As many of those with families will appreciate, going away can be expensive so we tend to either do day trips out or a couple of nights here and there when we can. I was given a boat ticket for Christmas to visit Bardsey Island, I'll be doing a pilgrimage at some point this year as my Dad stayed on the island in the 70's.
You're a great storyteller on Instagram – any tips for others wanting to up their game?
I'd just say, if you have a story to tell, tell it. I write about why I spend time in the mountains, memories that are linked to the outdoors, grief, parenthood and lots of other things. I have that moment of doubt about whether I'm saying too much just before I press the 'post' button but I think it's best to be bold.
If your tales strike a chord with just one person then it's worth it.
Diolch, Huw!
You can find Wander Wonder here, and follow Huw on Instagram here.