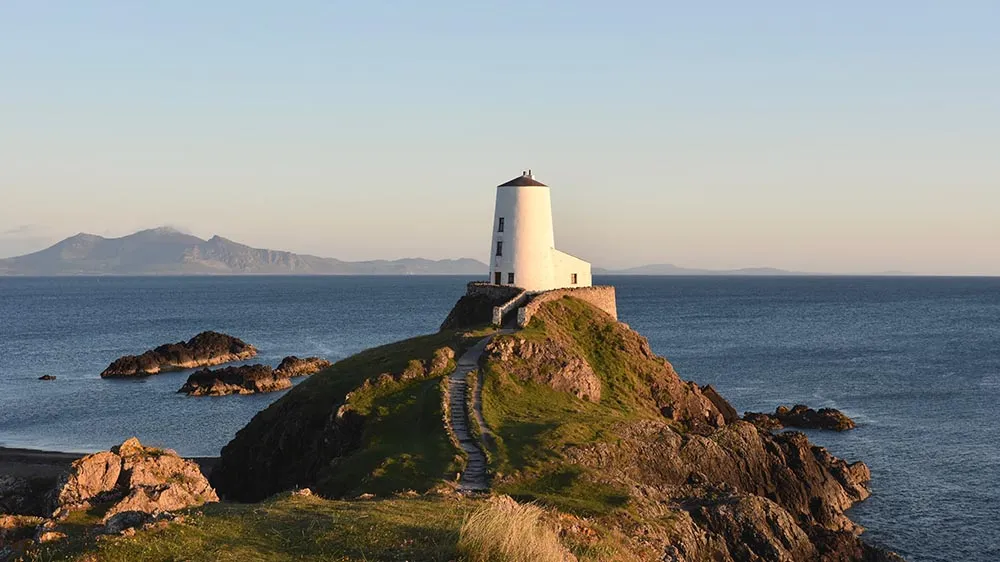 12 Amazing Welsh Instagram Accounts
Discover Cymru was built around amazing photographers from across Wales.
In fact, over 35,000 incredible photographs of Wales have been shared on the #DiscoverCymru hashtag since we launched the feed in 2015.
In the autumn of 2016 we decided it was time to get some of the amazing photography into a calendar. We worked with 12 of our contributors from the feed (there were so many to choose from!) to fill the pages, and the results were stunning.
You can check out their incredible photography below, and please make sure to give them all a follow on Instagram. If you'd like to find out more about being featured in our 2018 calendar, get in touch via the link at the end of the post.
---
South Wales based Wally Wanders takes some truly incredible shots of Wales (and beyond). Some of his best work is shot at night, taking full advantage of the Brecon Beacons' Dark Sky status.
And if you like aerial photography, he's pretty handy with a drone as well. Check out his feed via the link above.
Bristol based Andrea Lim is another of our favourites (although technically not Welsh being based in Bristol, her shots of Wales are brilliant!).
This shot was taken in the Western end of the Brecon Beacons National Park at Llyn y Fan Fach. The area is less well known, but as you'll see below, it's a stunning area.
Based out of Cardiff, Steffan's work never fails to impress. And yes, this is the same mountain featured in Andrea's shot above – it was too good a sunrise not to include.
The Brecon Beacons isn't just big mountains – the rolling countryside in-between is just as beautiful. Morgan captured it beautifully with this shot – his feed has some amazing perspectives of Wales, including some great drone work.
Julian takes great shots of the great outdoors across the UK. This one of the beautiful Anglesey suspension bridge is one of our favourites of 2016.
Llyn Padarn (with Snowdonia in the background) is pretty damn photogenic. Even more so when you have a stray duck posing for your shot.
We love the stillness captured in this one by Matt.
Claire's beautiful coastal work is brilliant, she snaps shots across the Gower Peninsula (and beyond).
The above shot was taken at the beautiful Three Cliffs Bay (on the Gower) – which was voted the BBC's Best Beach in 2006. I'm sure you can see why!
Huw's shots of North Wales are nothing short of spectacular – but it was this shot taken at Llangollen Balloon Festival that grabbed our attention.
With shots of mountains galore, we were chuffed he allowed us to feature this beautiful image of a balloon floating low over the Dragon's Breath.
Another North Wales native, Huw can often be found out photographing Snowdonia.
His series of shots Tryfan through the seasons (featured above) caught our eye – make sure you check out his feed via the link above for more.
The Green Bridge of Wales is one of West Wales' most striking scenes – and Sam captured it beautifully with this long exposure.
We told you you'd get to know Llyn Y Fan pretty well in this post – the third shot to make the calendar is this amazing one from Tom.
Read our full interview with Tom Roberts here.
Alex's feed is a Discover Cymru favourite – his landscape shots of North Wales and Snowdonia's many lakes and waterways are some of our favourites.
Plus he has an awesome boat. Check out his feed, you'll see what we mean. This shot was taken at Llanddywn Island (or Ynys Llanddwyn in Welsh) – a small tidal island of the coast of Anglesey. Pretty photogenic, right?
Read our full interview with Alex Davies in our 'Meet the Photographer' series.
---
We'll be accepting submissions for the 2018 Discover Cymru calendar very soon. If you'd like to find out more, get in touch.