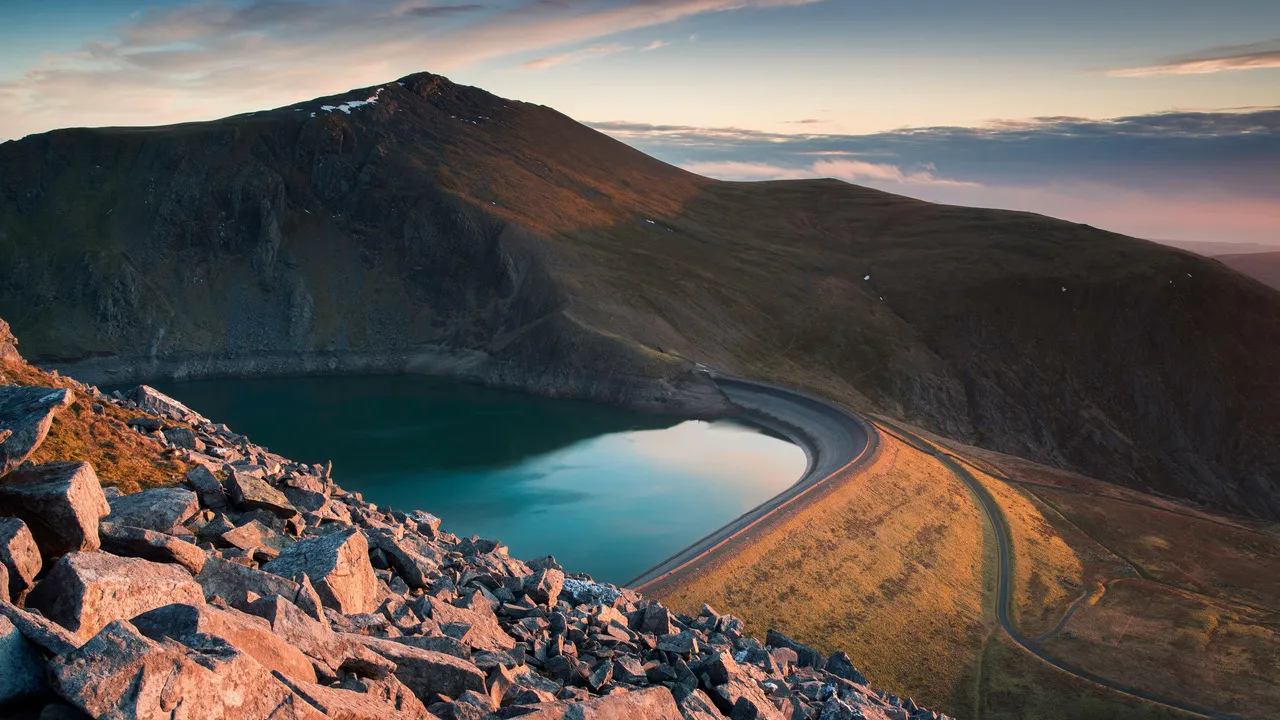 Photographing Anglesey and Snowdonia — Meet Oliver Pocock
With the launch of our 2019 Welsh Landscapes Calendar, we're excited to introduce you to the twelve brilliant photographers behind the shots featured. Over the next few weeks, each of them will tell us about how they got into photography and the story of the shot itself.
First up is the man behind our January shot — a stunner of Marchlyn Mawr Reservoir in Snowdonia — Oliver Pocock. It's a composition I'd never seen before.
Here's how the shot came about:
The image is of Marchlyn Mawr reservoir and Elidir Fawr, taken from the summit of Carnedd Y Filiast. The cloud cover and afternoon light was looking promising so I decided to head up to the summit of Carnedd Y Filiast, a place I had been the week before with my wife and dog, however, the weather was much worse. It was a bitterly cold evening with a biting wind but I stayed up there for an hour or so before heading back to the car. It turned out to be just as good as I had hoped and came away with a couple of images, this was my favourite.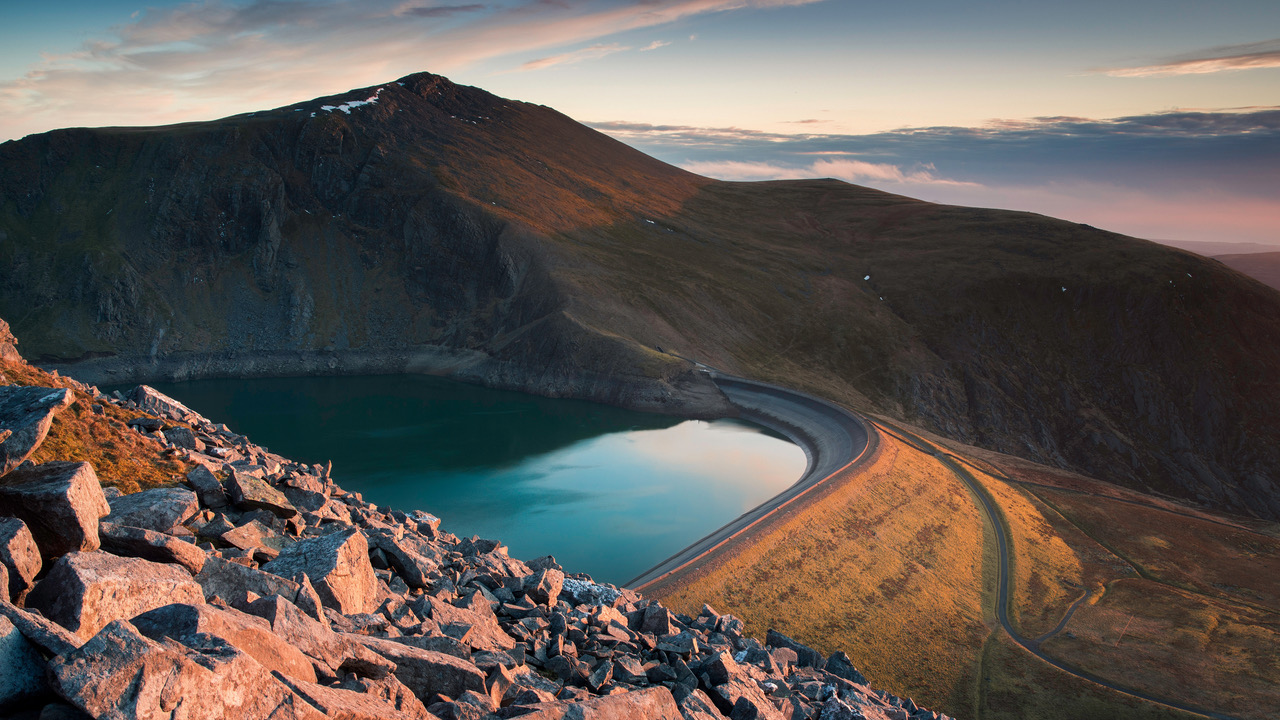 Oliver grew up in Bristol and has lived all over the UK including Lincolnshire, Fife and Moray. He now lives and works on Anglesey, an ideal base for landscape photography.
Over to Oliver…
How did you first get into photography?
Photography is a huge passion of mine and I spend a lot of my spare time in the outdoors with my camera. Living on Anglesey, I have so much choice with things to shoot and can also be in the mountains within half an hour.
I've always loved being in the mountains and like many, using a camera was a great way of capturing unique moments and memories of my pursuits in the outdoors. I used to use a Sony compact camera but had little knowledge of photography and what made a good image.
Whilst living in Scotland in 2014 I bought my first DSLR. I didn't have the time to invest in learning how to use it because of my work. I moved to Anglesey in early 2017 and my new job meant I had a lot more free time and I spent many hours reading, watching videos and getting out as much as I could. I had been well and truly bitten by the photography bug and can now usually be found in the hills of Snowdonia with my camera.
Being in the outdoors and landscape photography go hand in hand and I enjoy being able to capture those special moments that others may not otherwise see. There's something quite special about spending the night on a summit and witnessing an amazing sunset or sunrise.

Where is your favourite location to go and shoot?
There are so many places here in North Wales that I could list but I if I had to pick one, I would have to say the summit of Glyder Fach. It has incredible views in all directions and regardless of the weather, has so much to shoot.
What's on your essential kit list when you go out and shoot?
Warm clothes and waterproofs are an absolute must as the weather is very changeable in Snowdonia. A head torch for getting off the hills after sunset and of course some Haribo to keep me going on those long walks!
Digital or film?
Digital. I have never used film but it is something I'd love to try in the future.
DSLR or mirrorless?
DSLR. I currently use a Canon 5D Mk IV and an array of Canon lenses.
Who are your favourite photographers?
There are so many names I could list here! Over the last couple of years, I have been influenced by so many talented landscape photographers.
To name a few, Nick Livesey's images of Snowdonia are absolutely incredible and one of my biggest influencers locally. He has a vast knowledge of the landscape here and has an amazing ability to convey emotion and atmosphere through his images.
Colin Prior and Alex Nail are also two superb mountain photographers who have influenced me with their captivating images of Scotland. Their commitment to landscape photography and the lengths that they go to in order to capture their images is extremely inspirational.
Greg Whitton, Stu McGlennon…the list goes on…
What are your tips for anyone just starting out with photography?
Enjoy what you are doing! I love being in the mountains and the photography comes second to enjoying being outdoors. You have to love what you are shooting.
What's on your bucket list for travel and photography next year?
That's a tough one — Canada is definitely at the top of the list. I'd love to explore and photograph Banff and Jasper National Parks. Iceland & Norway are also high on the list!
I'm planning on hiring a motorhome and going back to the Highlands of Scotland and Outer Hebrides with my wife and dog.
---
You can order a copy of the Discover Cymru 2019 Calendar here.
Follow Oliver on Instagram, Twitter and check out his website for more.