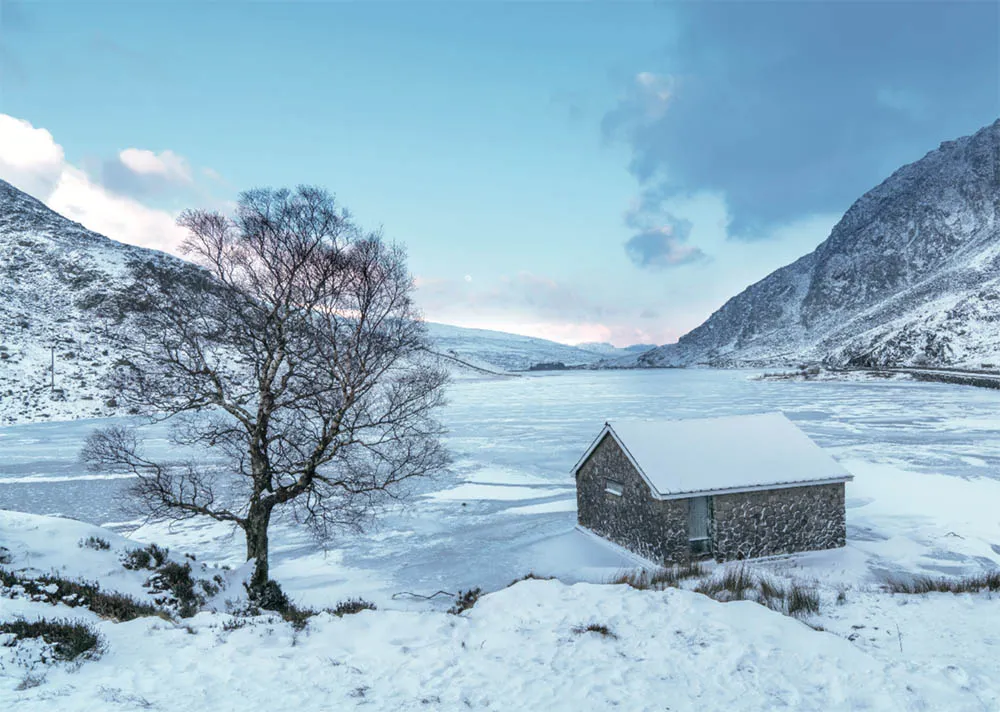 Photography in North Wales and Beyond — Meet Rory Wooller
It's time to introduce Rory Wooller, the third photographer to feature in our 2019 Welsh Landscapes Calendar. His epic shot of Llyn Ogwen in the snow below is our December shot for next year.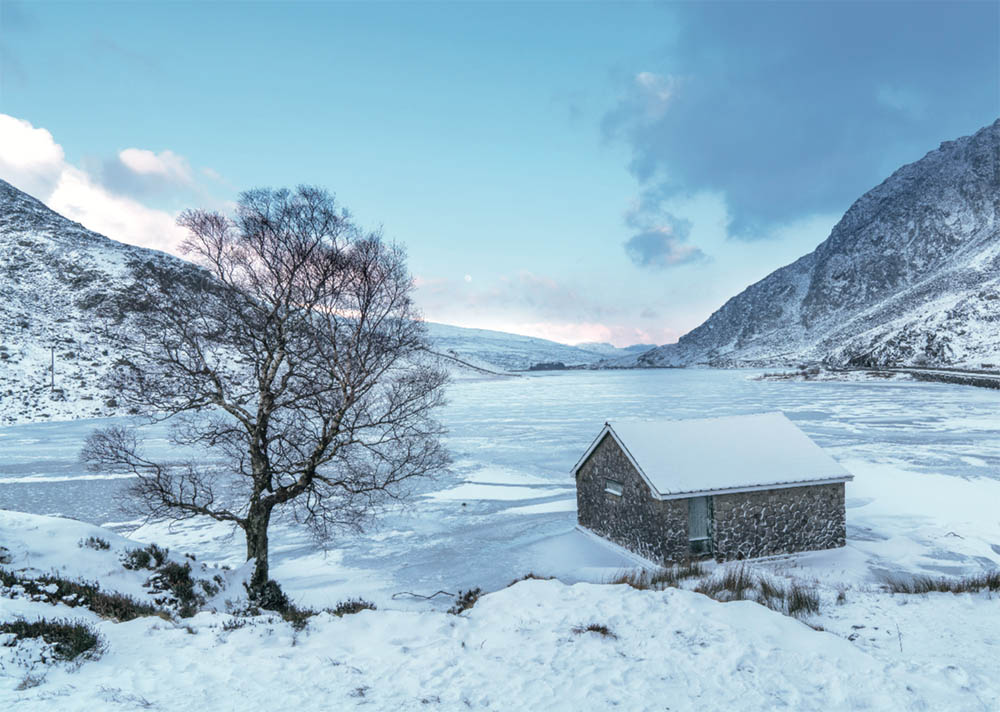 Rory is based in the small town of Llanfairfechan on the North Wales coast. Being right on the edge of Snowdonia National Park and within easy access to the coast, he counts himself lucky to be able to jump in the car with amazing Welsh landscapes all around him.
Over to Rory.
How did you first get into photography?
I have always had an interest in photography but didn't get my first proper camera until my 21st birthday — 6 years ago now. Since then I've been trying to combine my enjoyment for being outdoors in Wales and photography.
From there it has been a natural move to landscape photography. I'm surrounded by amazing beauty in North Wales. I love photography I would still be shooting whatever surroundings I had, but I count myself lucky to be here! I grew up hiking in Snowdonia so nowadays I always have my camera at the ready. I love that it's a combination of two activities I really enjoy.
Where is your favourite location to go and shoot?
One of my favourite places is definitely the Ogwen Valley, its right at the foot of my favourite mountain Tryfan.
I rarely pass this place without stopping and I always head there to test out new gear. Another favourite is Llyn Nantlle Uchaf. There is a special feeling about this place and the view when all the conditions come together is something else.
Just give me anywhere in the National Park really! Ynys Llanddwyn on Anglesey is up there as well — the coast on that part of the island is amazing.
Digital or film?
I'm saying digital as it's what I use every time I go out, I love my Sony!
Don't get me wrong, I'd love to be shooting film (and I do own a film camera) however it's just not as practical as digital. I like the simplicity and power of digital. The ability to take as many shots as I want and be able to preview them instantly is so convenient!
The fact they have been taken and edited on a computer is all part of the overall experience for me.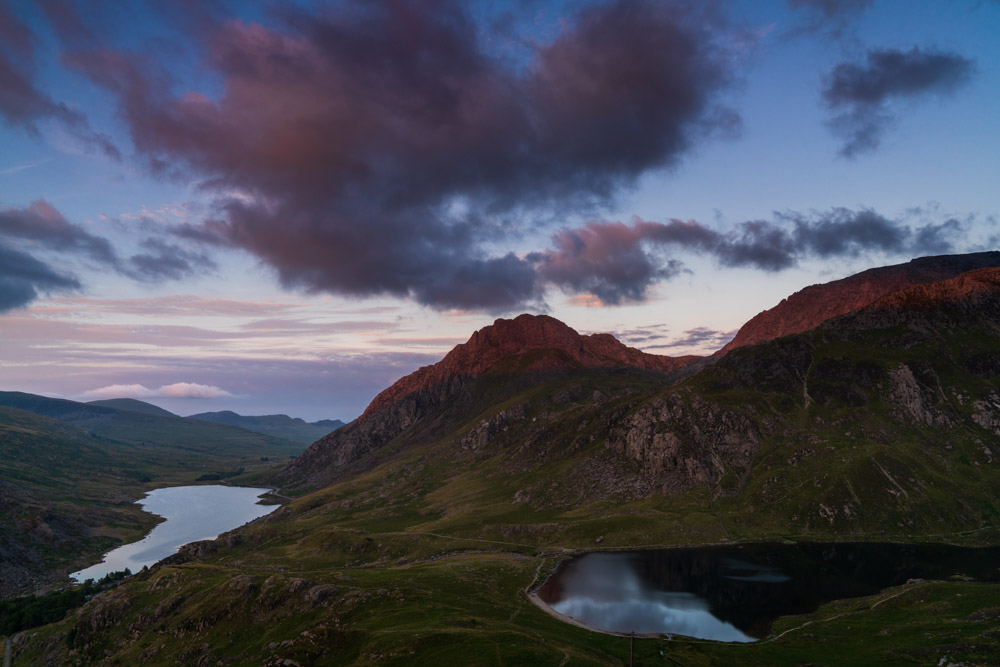 DSLR or mirrorless?
I'm a massive fan of mirrorless cameras having made the switch quite early from Canon to Fujifilm. I am now using a Sony A7RII which is my third mirrorless camera and honestly, it's the most amazing camera. I love the electronic viewfinders too and find it really lends itself to landscape photography.
Mirrorless technology is still quite young and it has come so far in the few years since I had my X-Pro1 to now. When you look at what Sony is doing, it's a very exciting time to be shooting mirrorless.
What's on your essential kit list when you go out and shoot?
Sony A7RII
Sony 24-70 G-Master
Samyang 14mm 2.8
Manfrotto Befree Tripod
Hoya Circular Polarizing Filter
Formatt Hitech Firecrest 10 Stop ND Filter
Formatt Hitech Firecrest 4 Stop graduated IRND Filter
4 Batteries
Spare Memory Card!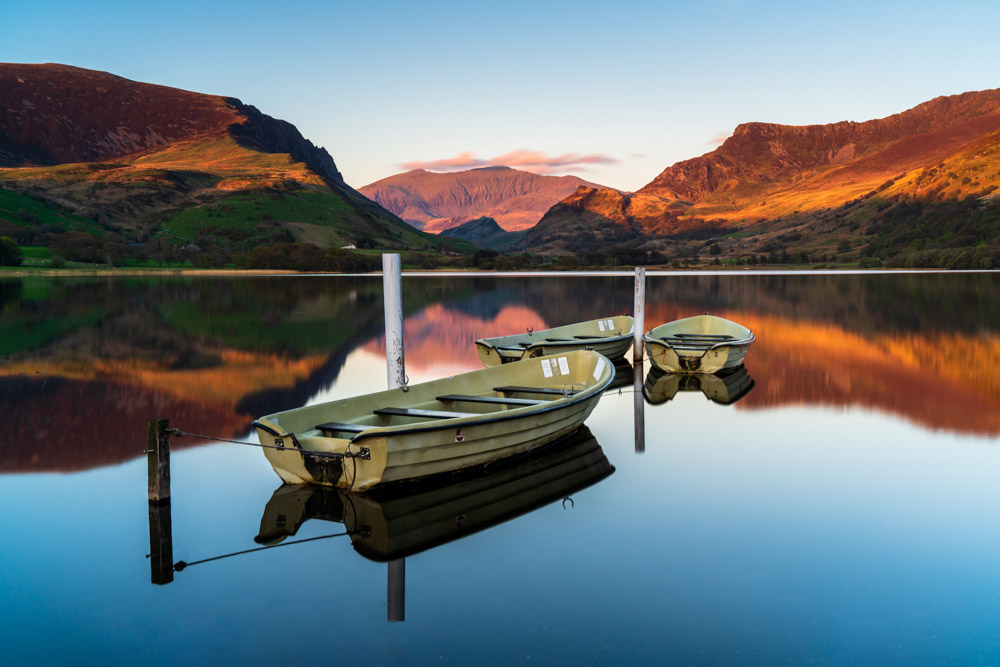 Who are your favourite photographers?
There's too many to name, but I'll give a few:
Chris Burkard is an incredible photographer and if you haven't seen his work you should definitely check it out.
Scott Kranz is another epic photographer.
Eilir Davies-Hughes (@eilir30 on instagram) as we're talking about Wales here he's my favourite photographer from around here. He's constantly showing how beautiful Snowdonia is in spectacular fashion. Go check him out as I don't think I'll do his work justice trying to sell it here.
What are your tips for anyone just starting out with landscape photography?
My tips for anyone starting in photography would be to get yourself a decent waterproof coat and just head out there.
You need to be out there at the right moments to capture your best shots and I often find that this can be when the weather looks a bit changeable – it could rain or could be sunny, but you never know until you're there. Be prepared to sit at a location and wait for the conditions to come together. Try and be out for q couple of hours around sunrise and sunset that's when it often lines up for you when you're in the right place. I'm guilty of watching amazing sunsets from my window and saying "I should have been out there" — so I probably need to listen to my own advice here as well!

Even had a photography trip go wrong?
A few years ago, I visited New York for the first time.
On the last night I really wanted to go over to Brooklyn and shoot some long exposures looking over to Manhattan. It was -1 and it was snowing a little. I walked over Brooklyn Bridge which was beautiful (but obviously very cold) and much longer than it looks! By the time I'd made it over to the other side and got myself in position I turned on my camera to find it went flat after 1 photo as the cold had killed the battery. I didn't have a spare and was flying home the next morning so I didn't get the shots I wanted and had to walk all the way back across the bridge. I was gutted.
I have been lucky enough to return since and have now got all those shots I was after!
What's on your bucket list for travel and photography next year?
Next year the plan is to visit Canada, Japan and hopefully squeeze a second visit to Iceland in — it's probably been my favourite place to shoot so far!
Thanks Rory!
---
You can order the Discover Cymru 2019 Calendar now.
Follow Rory on Instagram for more.