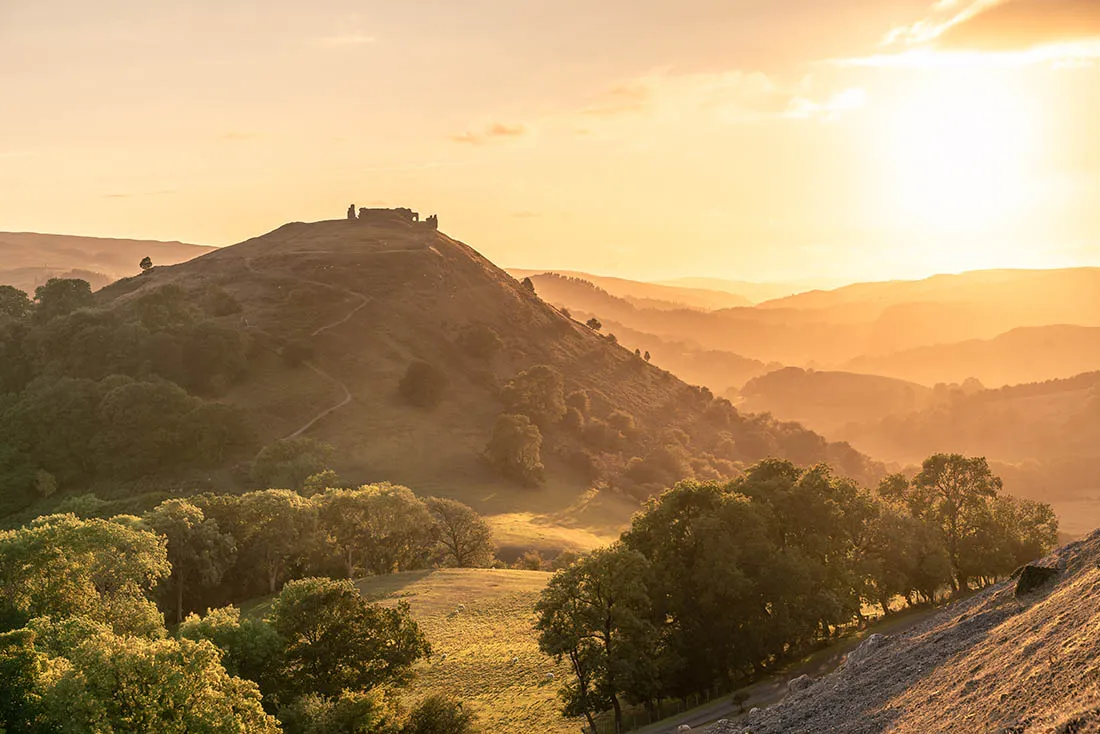 Meet the Photographer: Mike Walker
The next photographer we're introducing to you from our 2019 Welsh Landscapes calendar is Chester based Mike Walker.
He's a keen surfer, wakeboarder, climber — and somehow still manages to make time for photography. Despite being a relative newcomer to photography, we were blown away by his beautiful shot of Castell Dinas in Powys and are delighted to be featuring it in the calendar.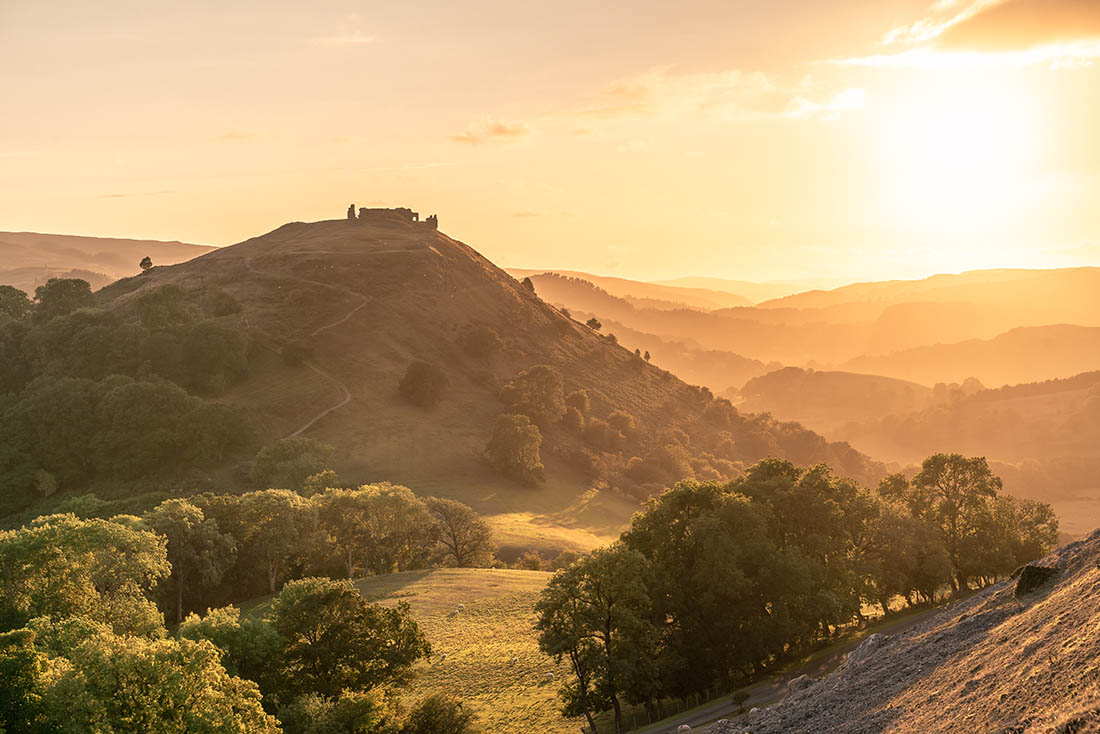 We chatted to Mike about his journey into photography and what gets him out on the hills:
How did you get into photography?
I discovered photography quite recently actually, a few years ago I had the opportunity to move to Singapore. During my time over there, a work colleague was really into taking pictures. I didn't have a clue about any of the terminology or what he was saying but it led me on to buy my first DSLR — the Nikon D5500. I got the camera with a Tamron 18-200mm which was great for a beginner as it covered a large focal range.
In terms of landscape photography, I just love exploring, getting up early in the morning or staying out until late at night when the light is the best. Being surrounded by nature and enjoying some incredible scenery that North Wales has to offer.
Favourite location?
Snowdonia, every time I go back there is something new to see and discover. From mountain ranges, beaches, jets and trains — it has just about everything and I don't think I will ever see it all.
Digital or film? DSLR or Mirrorless?
I've always shot digital so far, but seeing some of the work that comes from film makes me want to give it a go.
And I've recently moved over to Sony's A7 Mirrorless systems. The latest models from Canon and Nikon look really great and I think everyone wins when camera manufacturers are constantly competing against each other.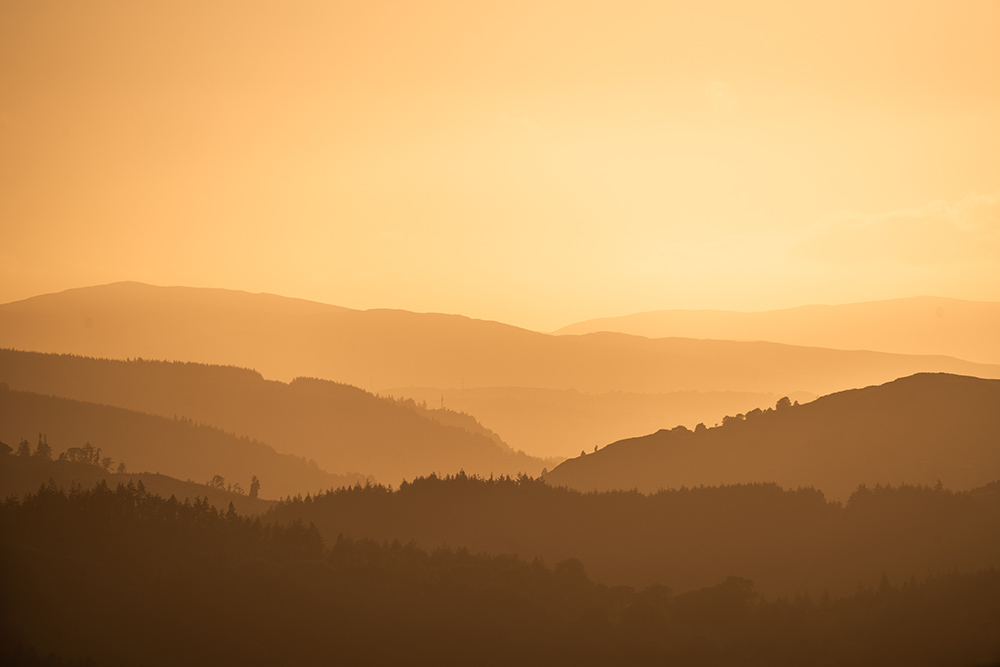 What's on your kit list?
If I'm going out to take landscape shots I have three lenses that I use the most. My Sony 16-35mm F4, 55mm F1.8 and my 100-400mm.
If the conditions are good then I'll take my drone for a spin. It has found its way into a few trees in the past, it's a miracle it still works.
Favourite landscape photographers?
Everyone's favourite YouTube photographer Thomas Heaton is up there. Then Nigel Danson, Peter McKinnon and James Popsys are also Photographers I admire.
What are your tips for anyone just starting out with photography?
I'm a beginner myself but I think it's about getting out as much as you can.
I have used YouTube a lot as a way to get inspired or to learn techniques to use, but ultimately, I've found getting out there and using the camera is best way to gain experience.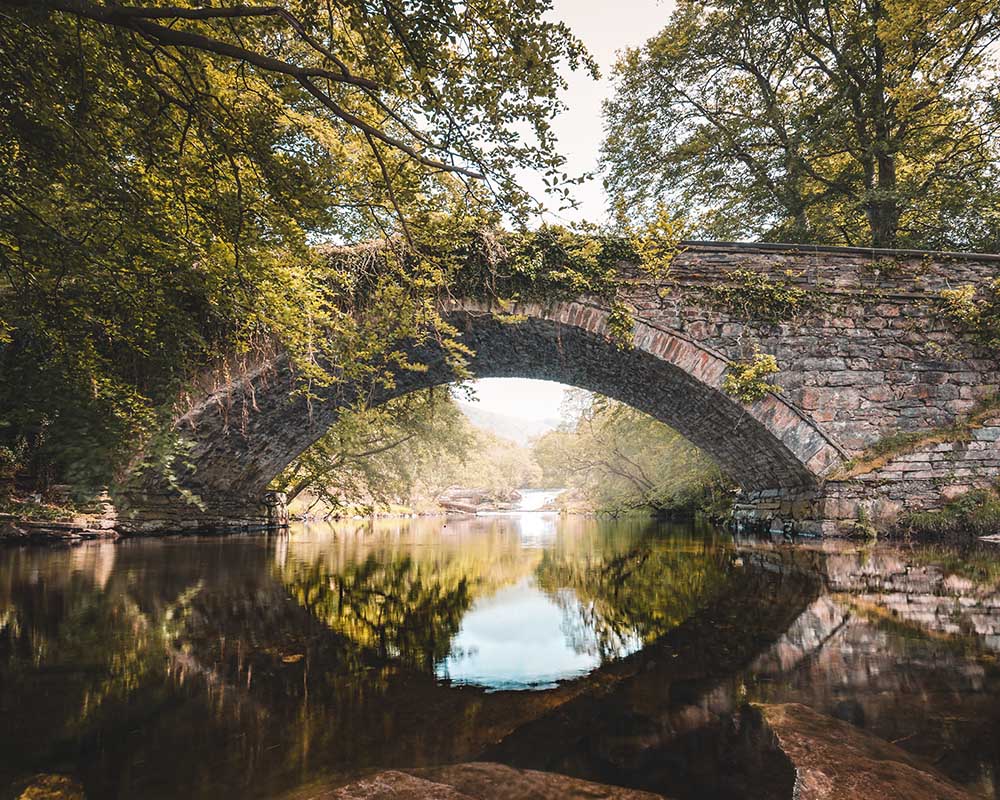 Ever had a shoot go wrong?
Recently I've been taking pictures of the Welsh Mountain Railway and the Festiniog Railway. I Researched everything; finding the location I wanted to shoot, the composure, the train times and the weather conditions. My target was the 11:30 train coming into Beddgelert and all was set as I arrived 45 minutes before the train was due. 30 minutes after the train was expected to make an appearance I started to come to terms with the fact the train probably wasn't coming. I checked the train times and realized I had the wrong date!
Dismayed I accepted the fact and decided I would return the next day to get the shot. I spent the next 5 minutes packing my gear away and heading back to the car. As I was walking under the tunnel back to the road I heard a 'Choo Choo' and had to smile through gritted teeth as a steam locomotive coasted past with my camera safely tucked away in my bag.
What's on your bucket list for 2019?
I'd like to do some photography workshops in Scotland, especially the west coast. I have some friends who live on Isle of Lewis and the place looks stunning.
I would also like to go back to Asia with some of the photography knowledge I have now to put my skills to the test!
Thanks Mike!
You can order a copy of 2019 calendar here, or check out our Welsh Christmas Gift Guide.
Follow Mike on Instagram here.