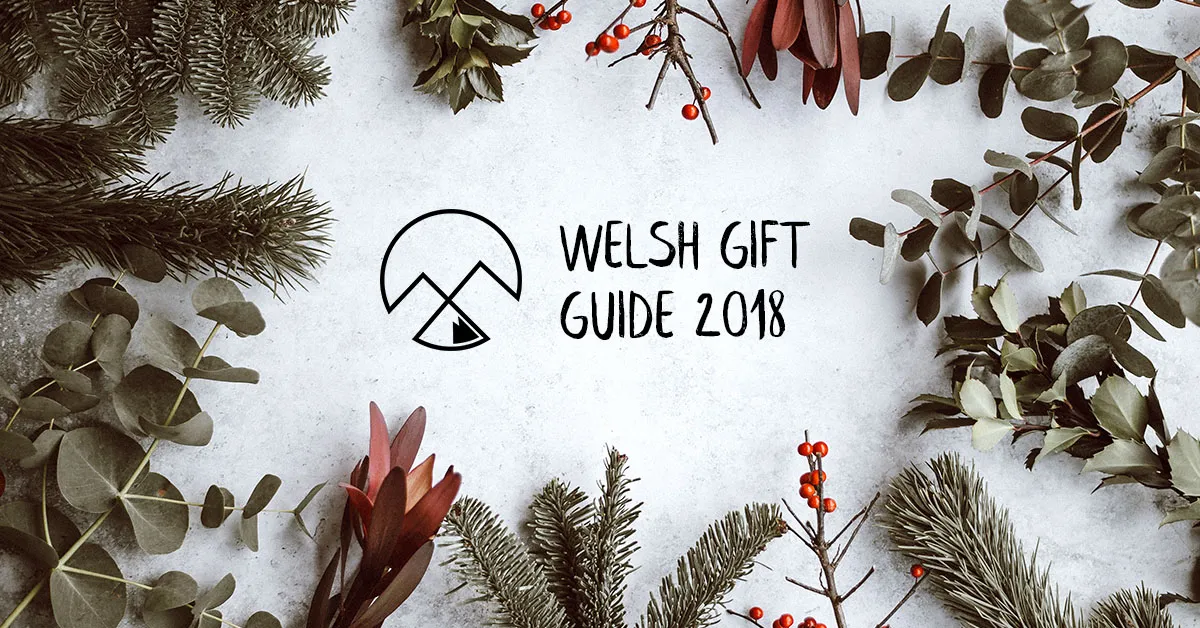 Welsh Christmas Gift Guide 2018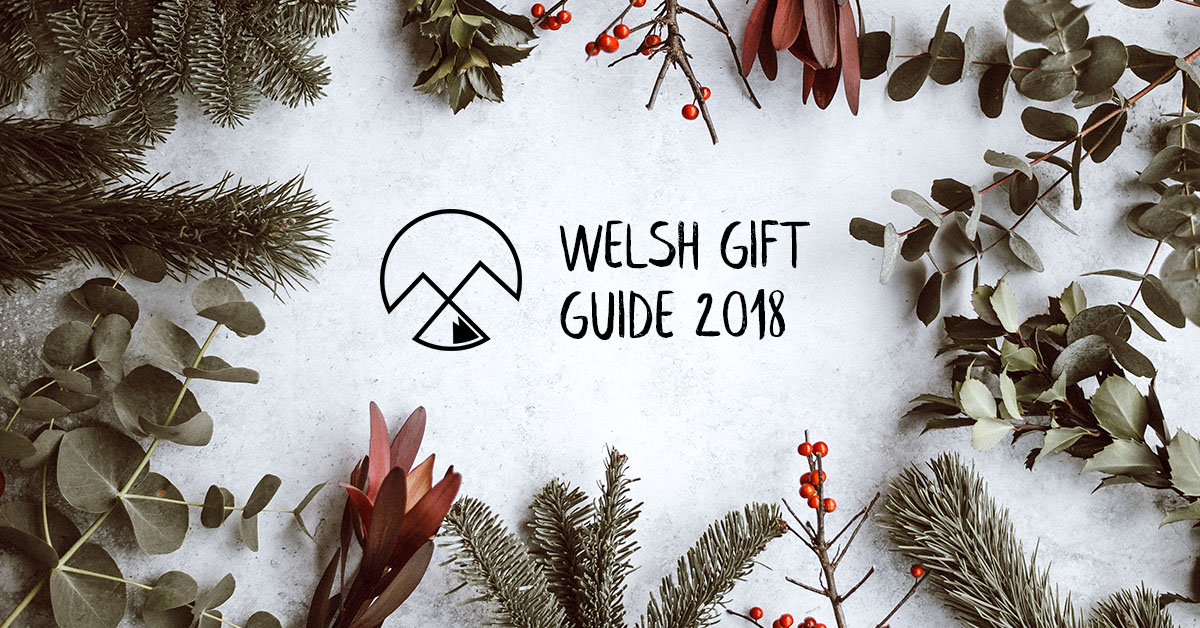 With all the buzz around Black Friday, Cyber Monday and whatever other hellish marketing ideas the big brands come up with this year, we're championing shopping local with our alteranative guide.
Support Welsh brands, support your local makers and put the money back into your community this Christmas.
A fair few of the brands you see down below featured in last years edition of this very guide. Why? Well they didn't get any less awesome in the last twelve months, and an extra 10,000 of you have started following us on Instagram since then. We figured we'd better keep spreading the good word.
Here's what we've got for you:
---
Welsh Gifts for Her
Junkbox Adventure Apparel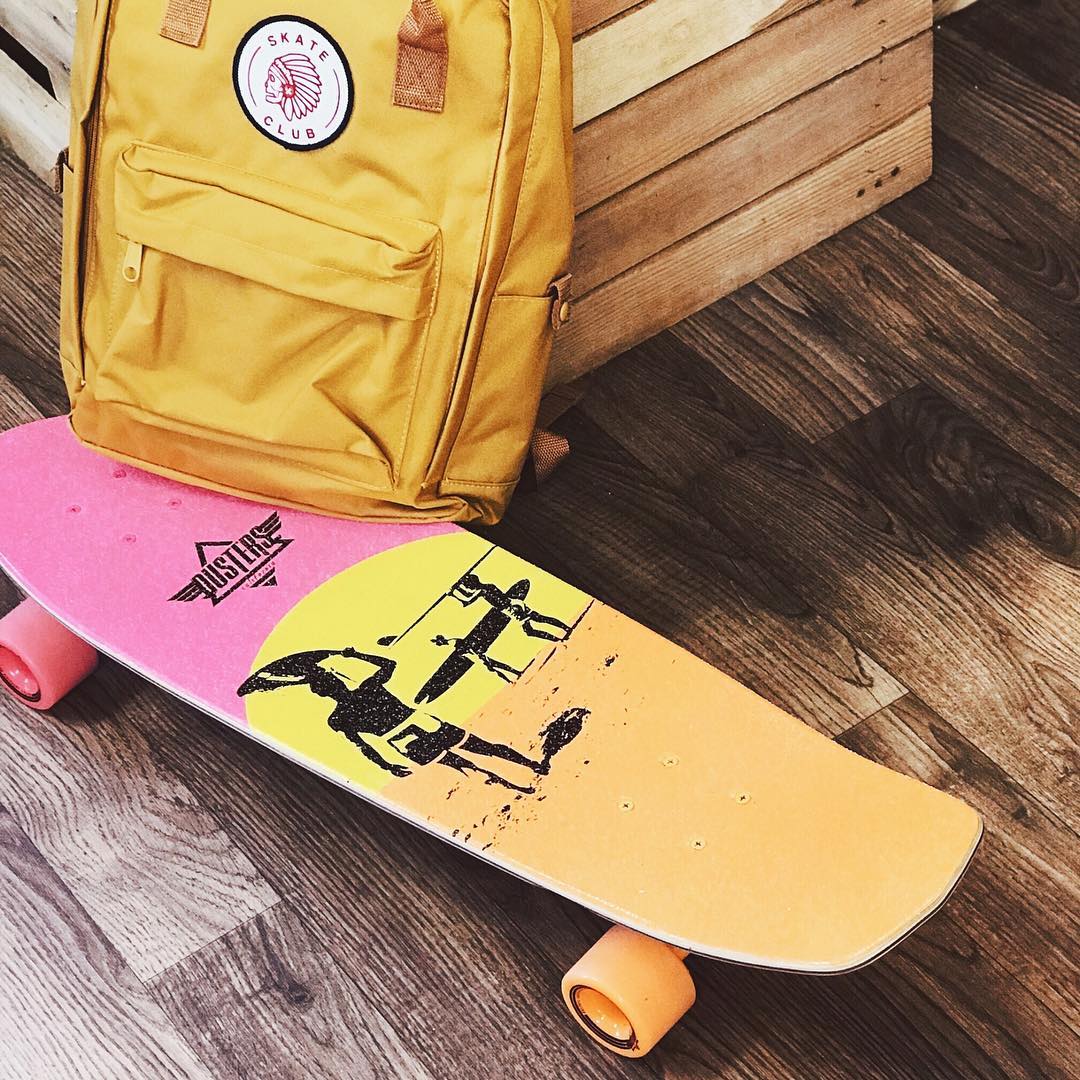 North Wales based adventure and street wear brand Junkbox was created by the amazing Carrie.
Over the last year and she has opened up the brilliant '2nd Floor' in Chester where she is selling her creations alongside a number of other independent Welsh brands. It's all available via her website here.
Welsh Girl, Hay-on-Wye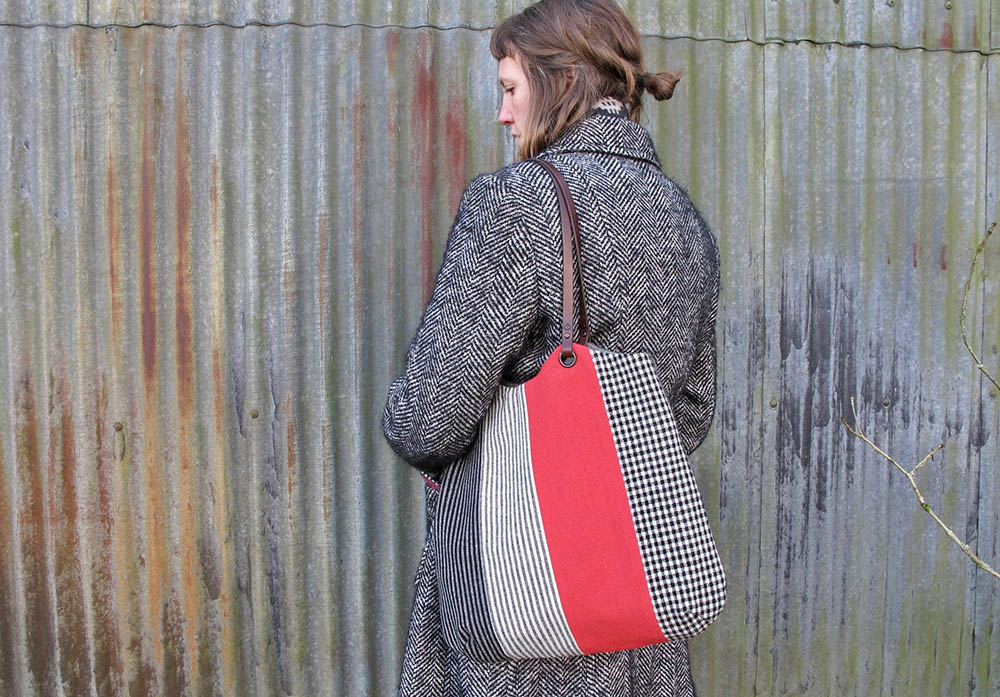 'Modern Welsh Heritage' — that's the essence of Welsh Girl Hay's brand. And we're big fans.
After 25 years in London, Julie returned to Wales in 2014 to realise a long-held dream of exploring traditional crafts, sewing and Welsh textiles. Her ponchos, cushions, scarves and tote bags are true slow fashion — they'll last a lifetime, and the fact the designs are great is a bonus.
I bought my Mum a couple of great cushions from Julie last year. I highly recommend. More here.
Maykher
Based in Cardiff Bay, Maykher are all about slow, sustainable fashion. In their own words — "We vow to work with makers, not machines, and to favour ethical employment opportunities and fair wages over fast fashion for fewer pennies" — amen to that.
Their beautifully crafted bags, wallets and accessories will look great under any tree this Christmas. And you know the money is going to a good place.
Welsh Girl Problems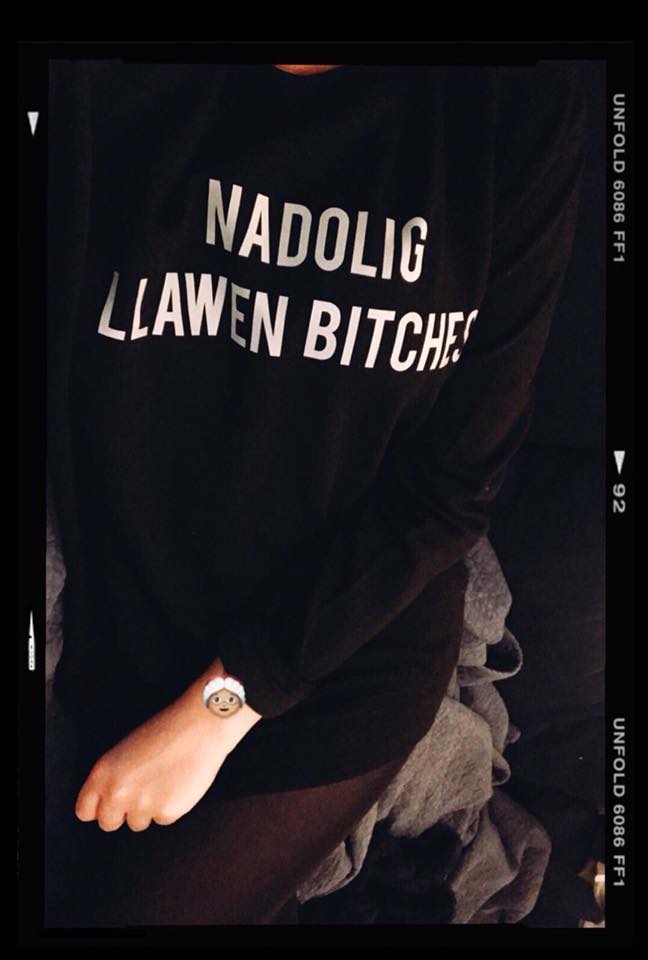 We LOVE what can come out of a little project on Instagram. That's how Discover Cymru started, and that's very much how Welsh Girl Problems started. So if you're looking for Welsh gifts for the Welsh ladies in your life this Christmas, look no further.
Great punchy design, hilarious captions and bags of personality — we love it. Order online.
---
Welsh Gifts for Him
Origin Clothing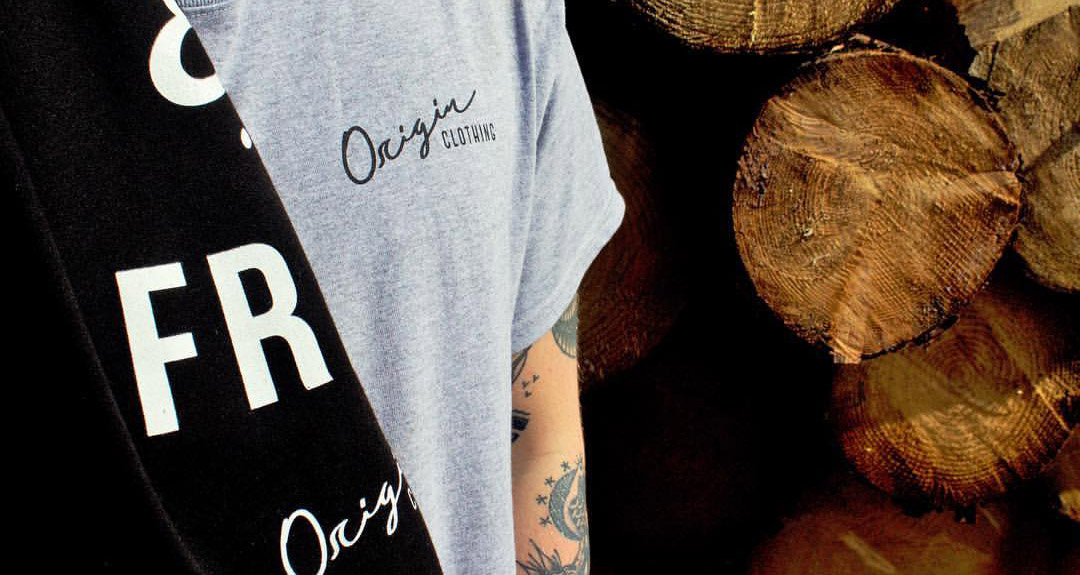 This one featured in last years guide — still great gear.
The hoody I picked up from their collection last year is still one of my favourites. You can order online via their website.
Old Faithful Beard Oils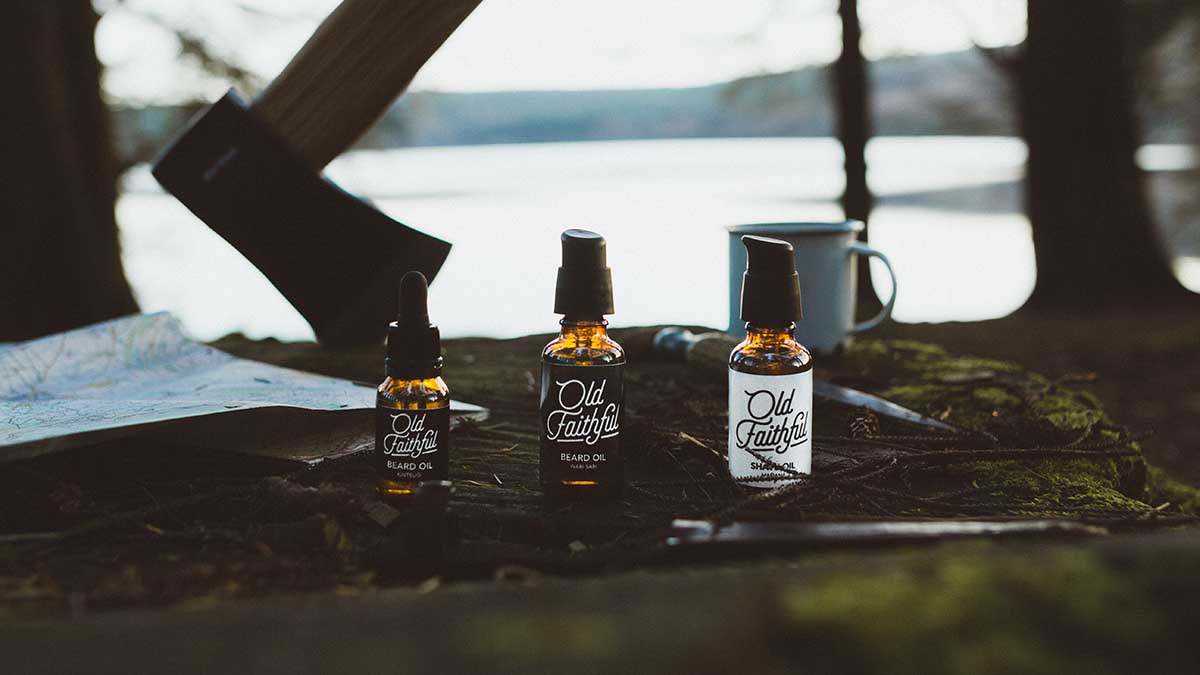 The perfect gift for the bearded Welshman in your life? Look no further. Old Faithful's beautiful range of beard and shaving oils, moisturisers and balms are the perfect gifts for your face fuzz sporting friends.
Their products start at £11.99 and can be purchased via their website.
The Little Brown Bird Company

The lovely knitwear from The Little Brown Bird company is all handmade by owner Jenny in Caernarfon. (They're great for everyone, but we've popped it in the gifts for him section because we were a bit light on gifts for guys — suggestions in the comments please!)
Each item is custom made to order, and it even comes with a 'Handmade for' label with your chosen initials. Check them out on Etsy.
---
Welsh Gifts for the Kids
MABLI – Merino Wool Knits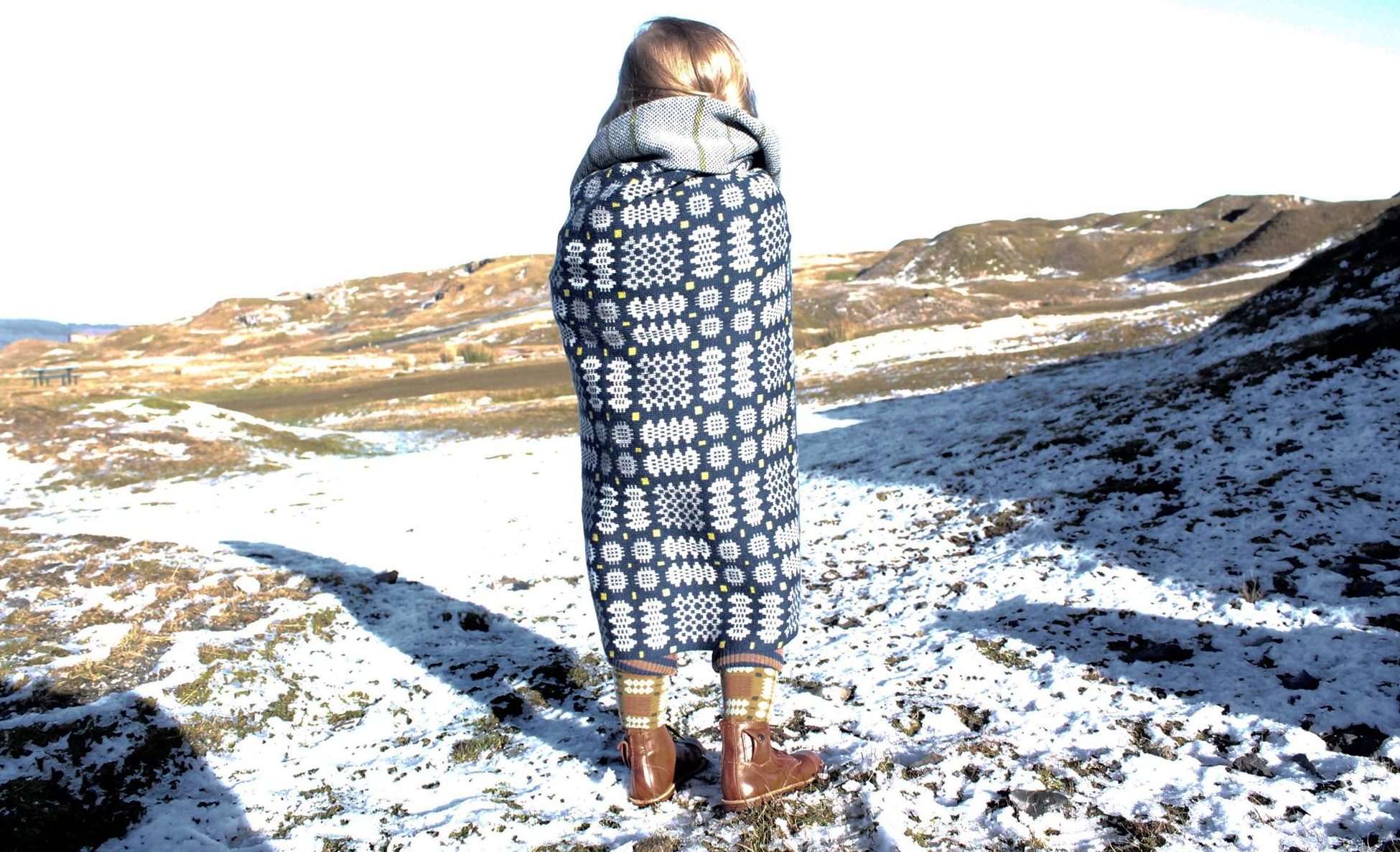 MABLI was founded in 2016 by designer Lisa Roberts.
Gaining inspiration from traditional Welsh tapestry patterns they make lovely woollen garments for your kids — and they've just started stocking hats, socks and tapestry neck wraps for adults too. Get kitted out for winter via their online store.
---
Welsh Gifts for the Home
Discover Cymru Calendar 2019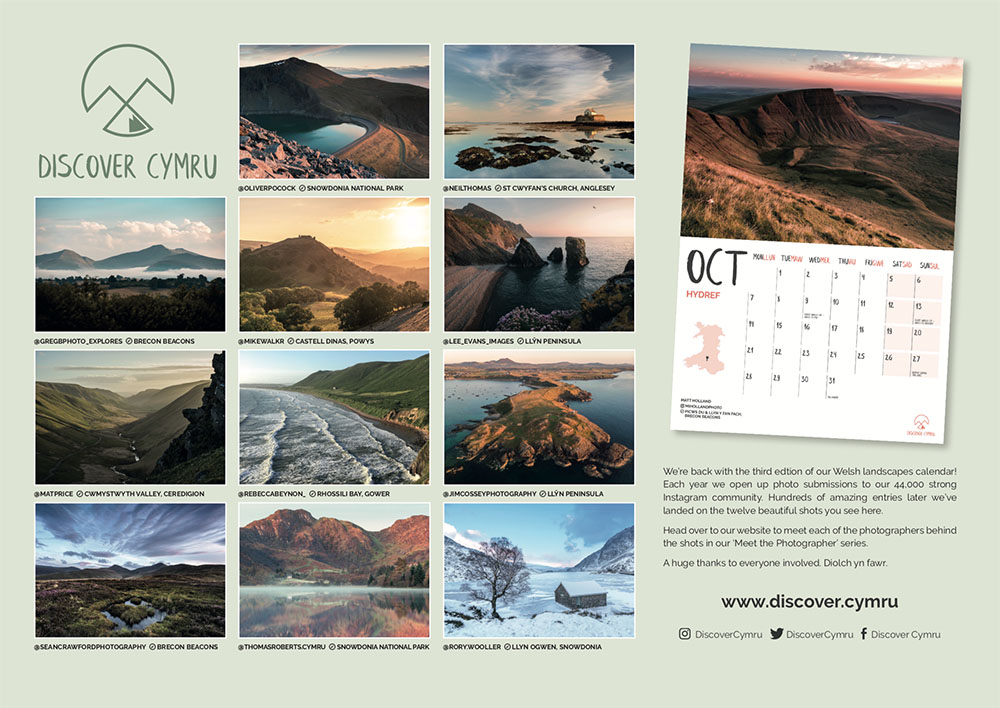 We're biased, but we think every home in Wales should have a copy of our beautiful Welsh Landscapes calendar. It features twelve incredible shots contributed by our amazing Instagram community.
You can order your copy here.
Tabitha Eve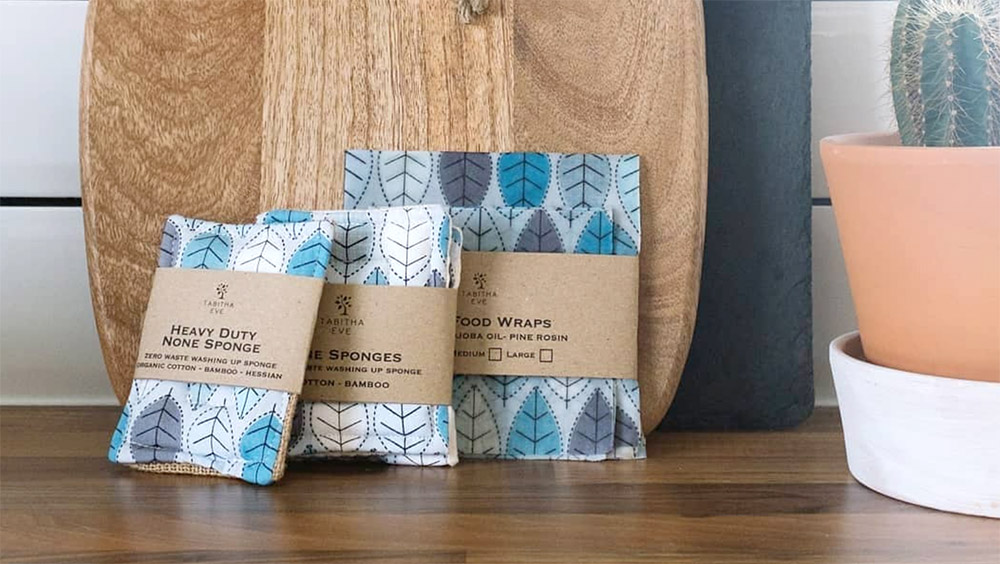 Tabitha Eve create lovely handmade cotton and bamboo homewares with a focus on creating a lifestyle with less waste.
The business started when founder Debbie began a personal war against wastefulness and plastic pollution after travelling and diving the seas of Borneo. Confronted by a plastic island that was home to the precious sea life she had travelled so far to seek out she vowed to do her bit.
Check them out here.
Jwrnal in print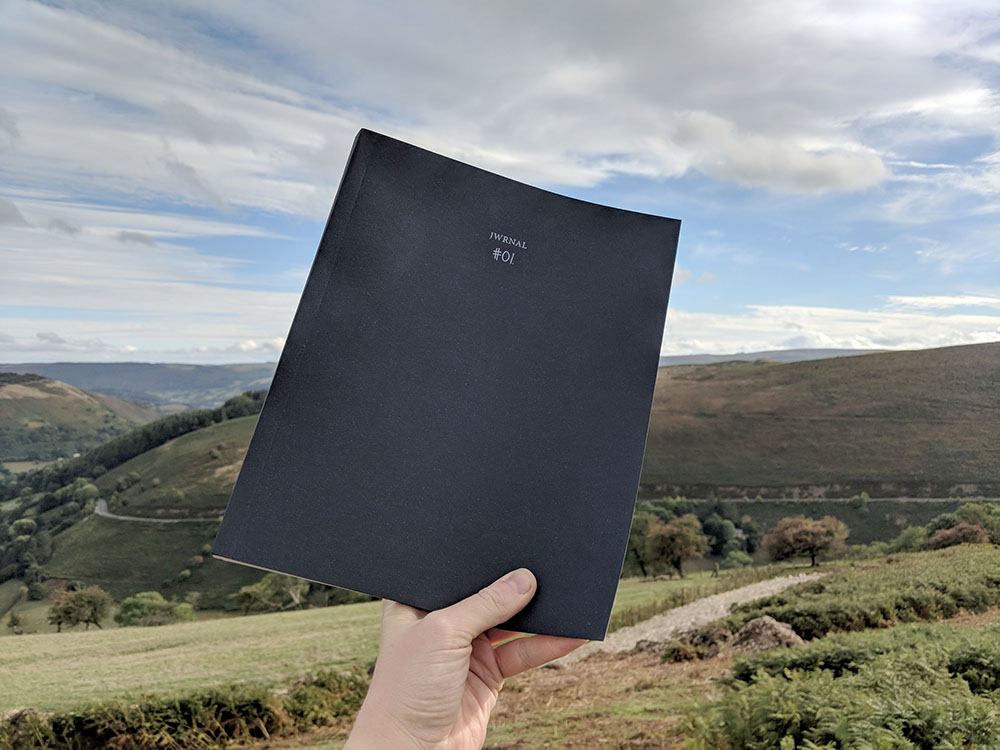 Over the last year Sarah has built a brilliant community of Welsh creators with Jwrnal.
A month or two back she published their first print edition, so if you're looking for a great read for the coffee table this Christmas, you can order a copy via their website here.
Peris & Corr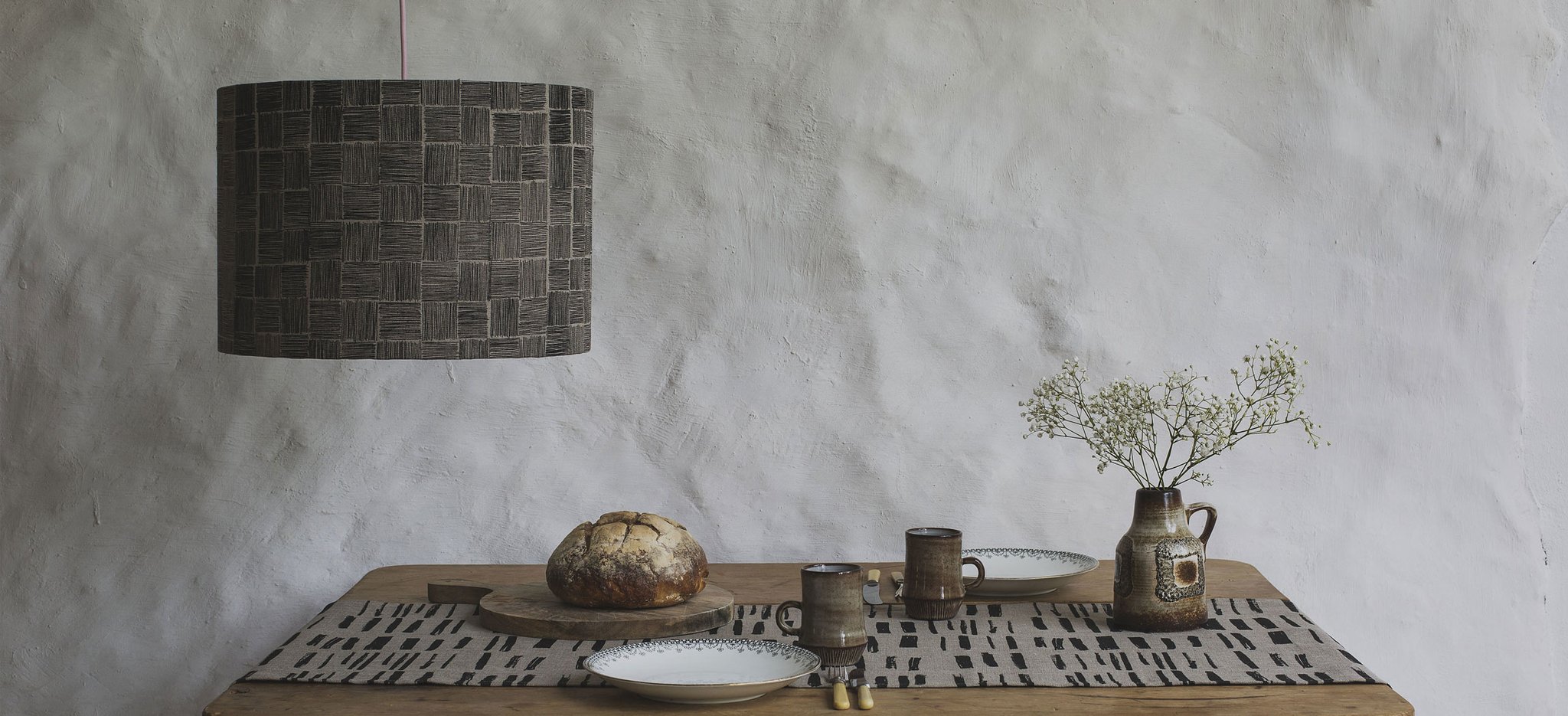 We liked Peris & Corr's tagline so much we thought we'd just share it here: "Timeless products that tell the story of the ever-changing landscape, patterns and seasons that envelop us at home here in Snowdonia. Slowly handcrafted in small batches."
Beautifully designed cushions, tableware, lampshades and baskets — more on their website here.
Skratch Ceramics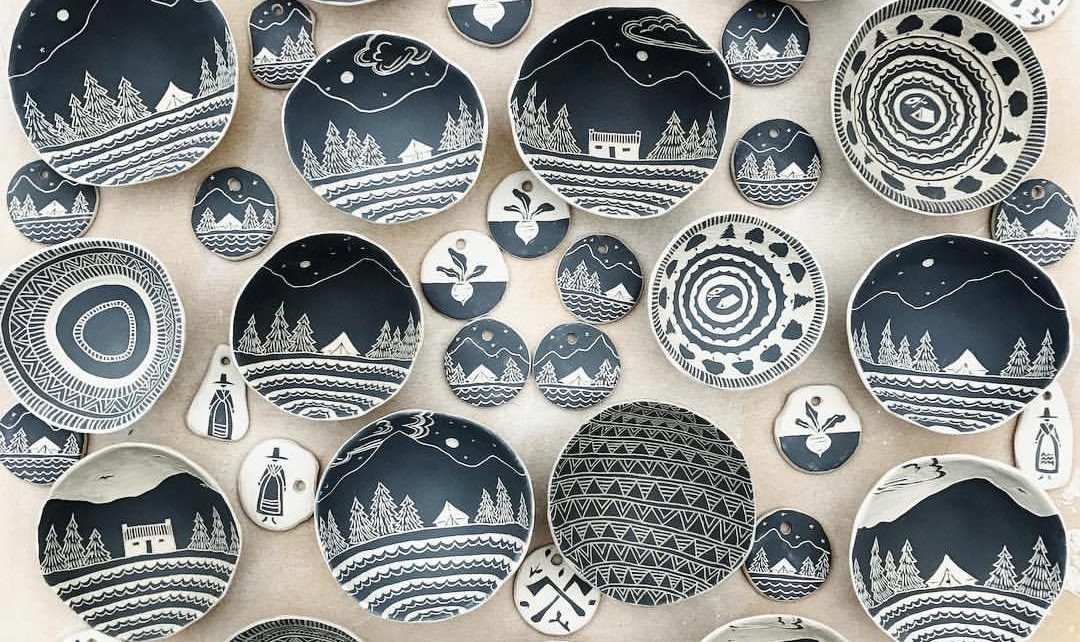 If you follow Skratch Ceramics on Instagram you'll know that when they open their sales the products dissapear in flash. Not surprising when you look at those amazing creations!
Kate has a brilliant range available on her online store, including some awesome handmade Christmas decorations. You'll need to be quick though!
Prints by Marian Haf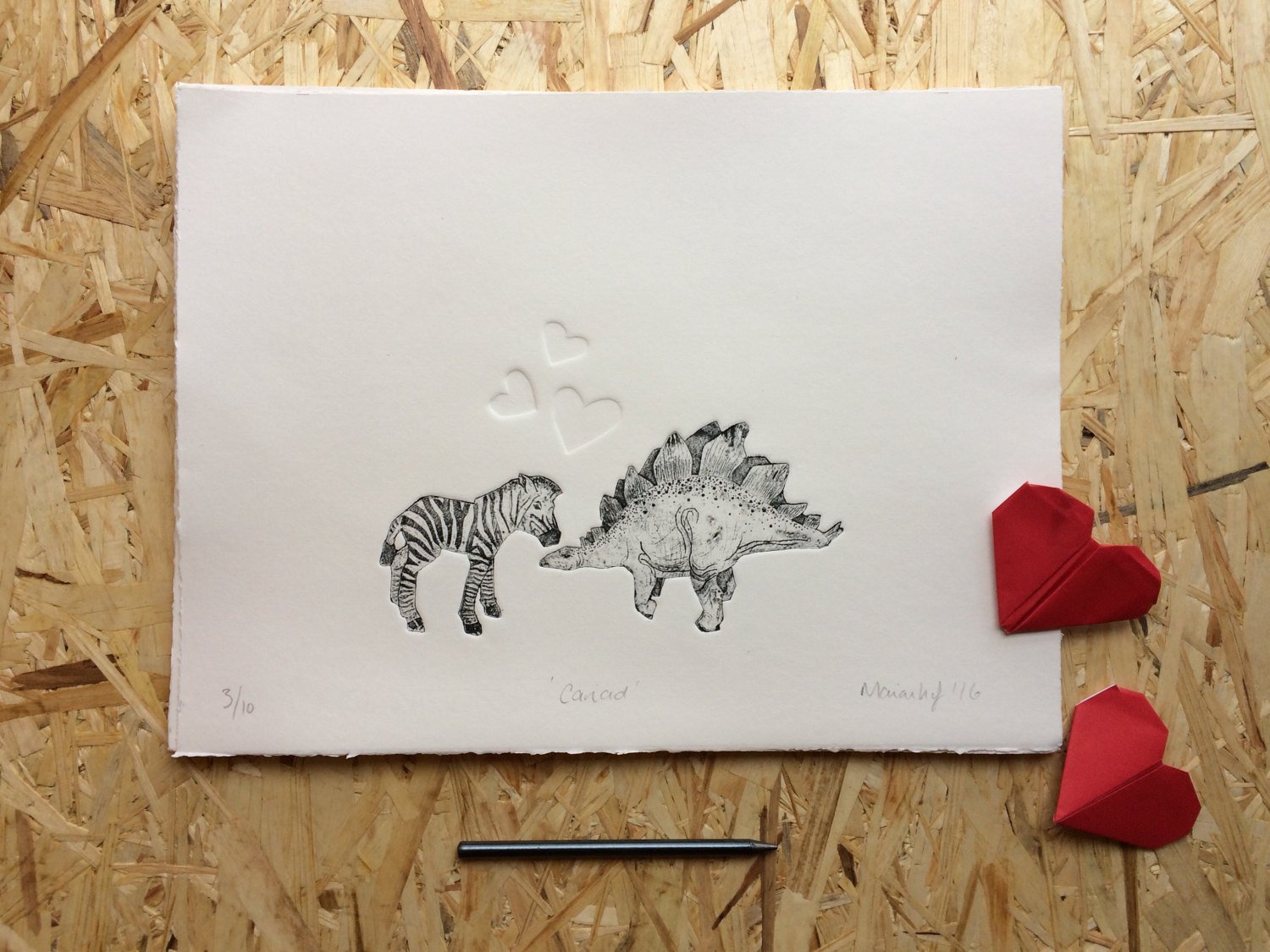 West Wales based Marian Haf makes some amazing prints that would look good on anyone's wall. A lot of her prints can come personalised — so if you're after a 'T-Res in the Rain' (one of my personal favs) with a personal touch she can make it happen.
Check out all her work over on Etsy.
---
Alcoholic Gifts
When we asked you for gift ideas on Instagram a few weeks back, the sheer volume of Welsh booze brands that landed in our inbox was pretty astounding. From tiny distilleries to breweries making their mark on the international craft beer circuit, here are some of our favourites.
Barti Ddu Rum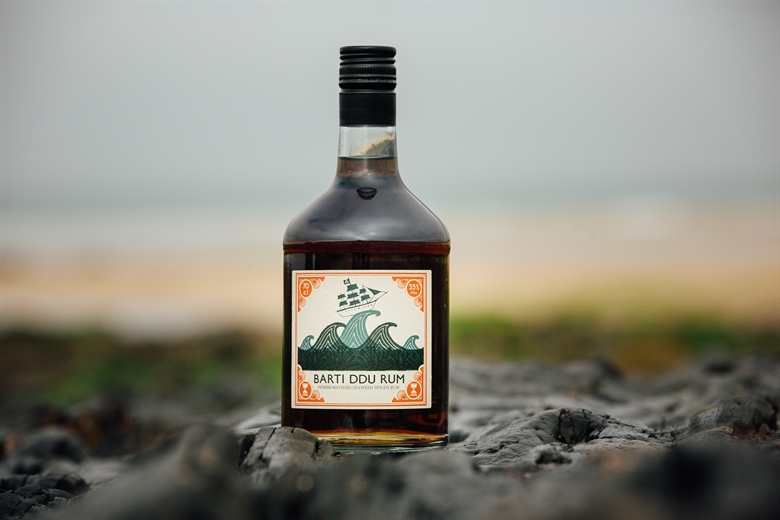 A champion of last years guide, one of Wales' freshest liquors is inspired by the legend of Barti Ddu. The rum is flavoured with Pembrokeshire's finest hand-picked laver seaweed
You can get your hands on a bottle (or two!) online here.
Tiny Rebel Beer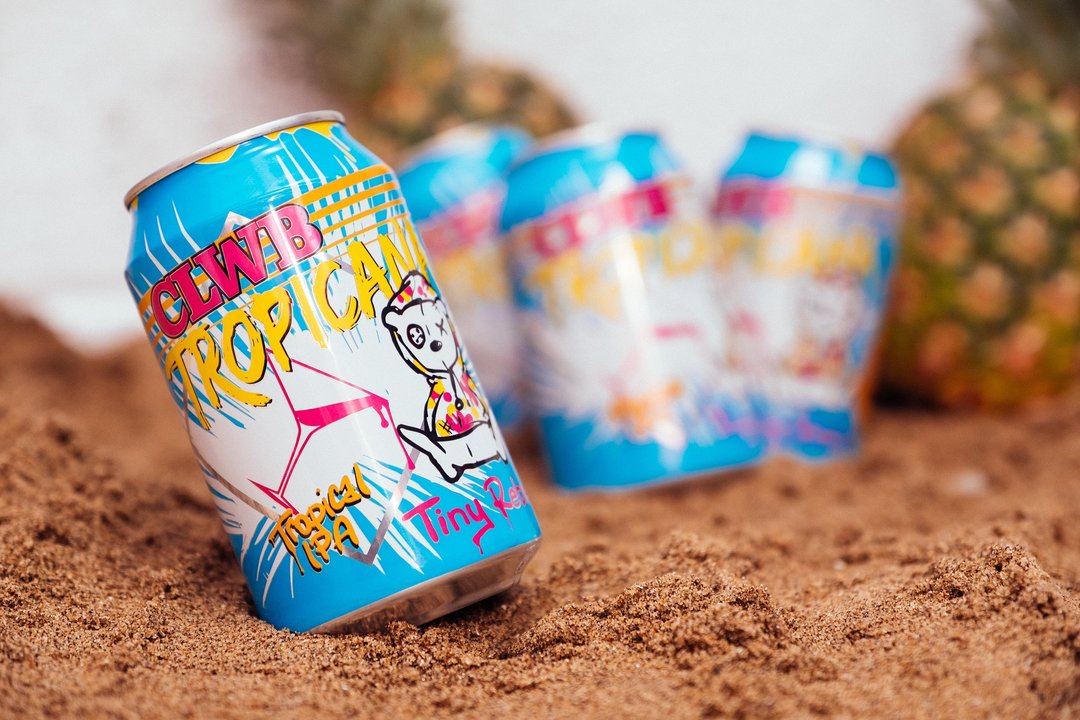 We love a bit of Tiny Rebel. Not only is their beer delicious, their design outstanding and their Brewery Bar a great place to enjoy an afternoon — they're doing a bunch of cool stuff like making sustainable beer from excess supermarket bread.
They've recently released a trio of gins as well if supping on a pint ain't your thing. More on their website.
Dinorwig Gin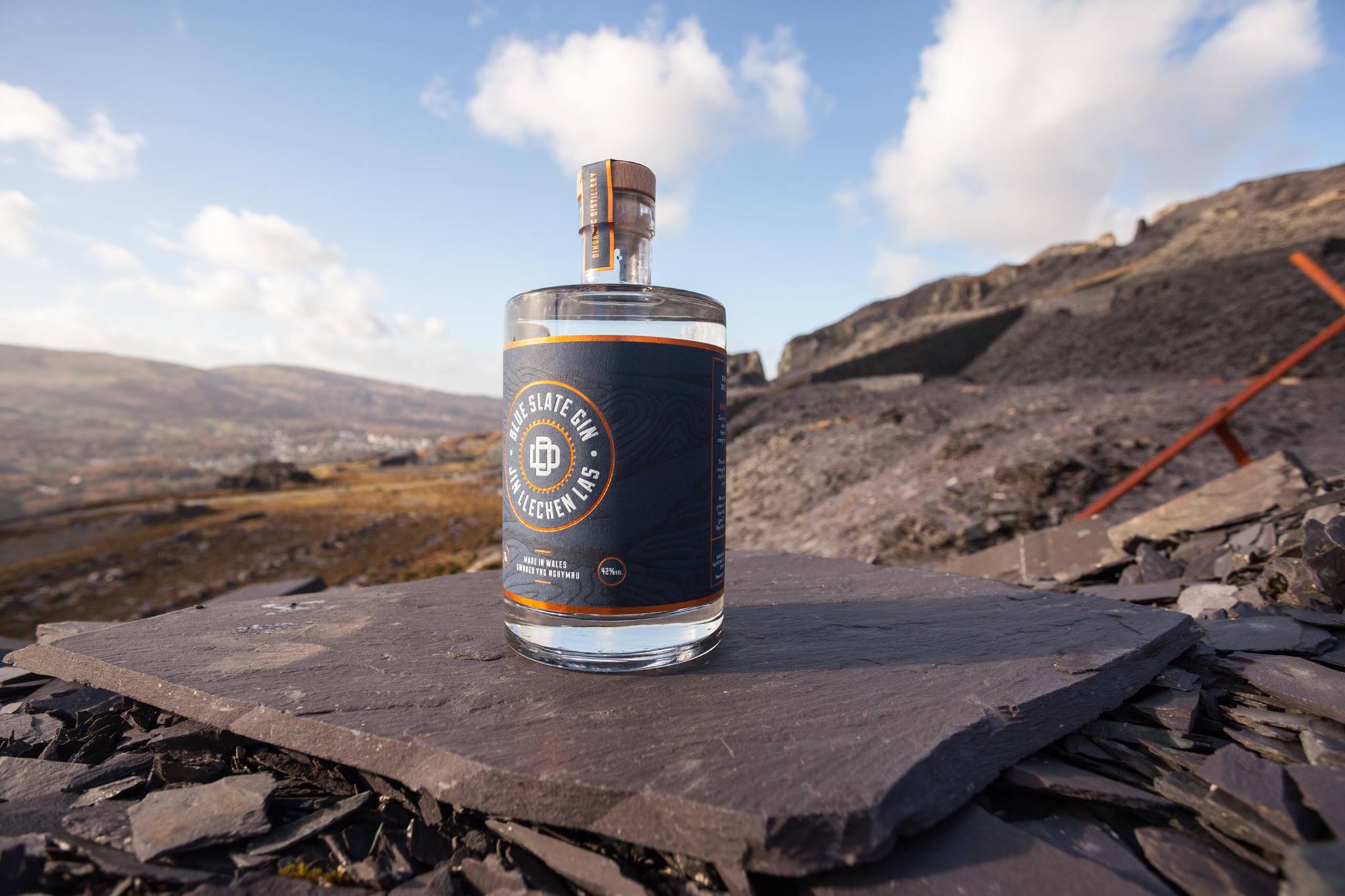 This gin comes from a tiny distillery hidden away in the slate quarries of, you guessed it, Dinorwig. It's made using botanicals that thrive in the uncompromising North Walean landscapes — coupled with local mountain water it makes for a beautiful taste.
Meet the team over on the website.
Lithic Brewing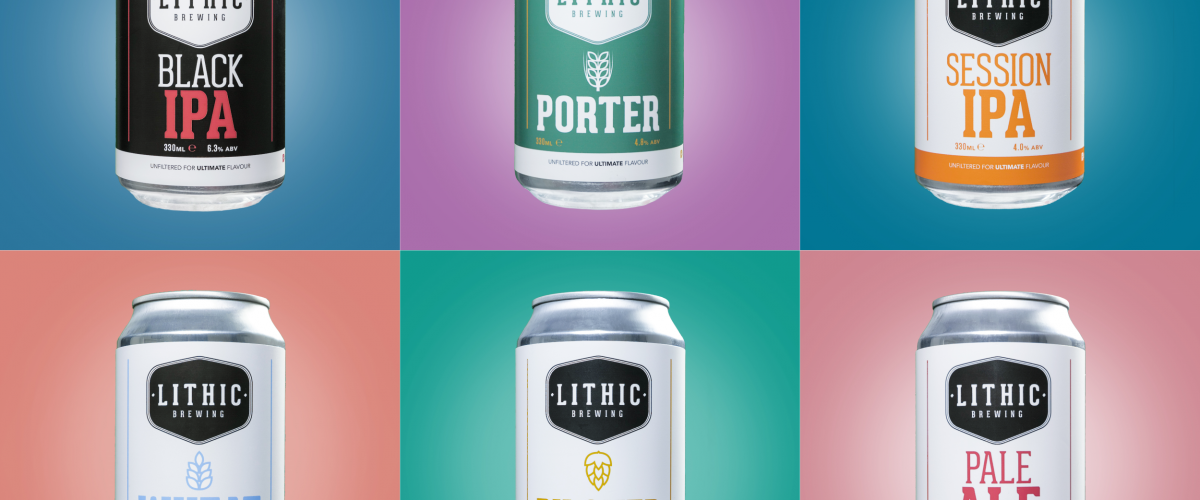 More great Welsh beer, this time hailing from Llangorse in the Brecon Beacons. With a background in small-batch home brewing, Lithic is only a year young, but getting great range of modern beers.
Check them out on their website.
---
Gifts for Photography Fans
We're all about photography over here. So if you're looking for some great gifts for the photography fan in your life, here are some ideas:
Welsh Landscape Prints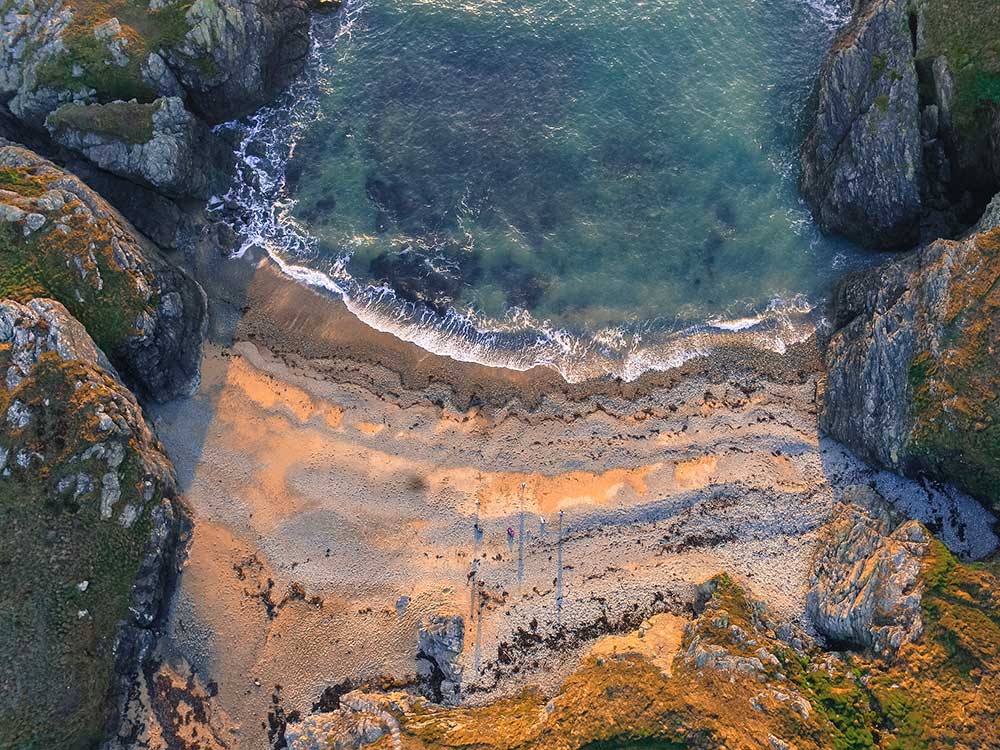 You can't be out in the hills all the time (sadly), but you can definitely bring some Welsh landscape prints onto your walls so they're never far away. There are a bunch of photographers across Wales who sell prints, some of our favourites include:
Welsh Photography Workshops
We called this one out last year as well — many of our contributors offer you the chance to head out with them and hone your skills — some of our favourites include:
Discover Cymru Welsh Landscapes Calendar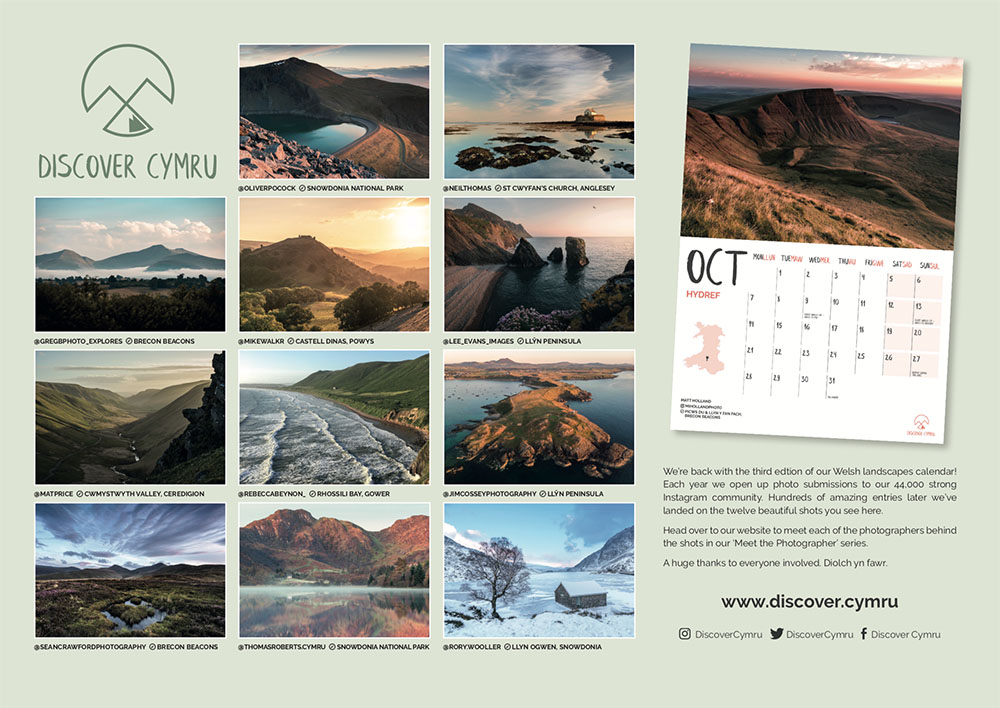 Yes, we're mentioning it again. Because, well, we're pretty damn proud of it.
You can order your copy here.
Books to inspire your Welsh landscape photography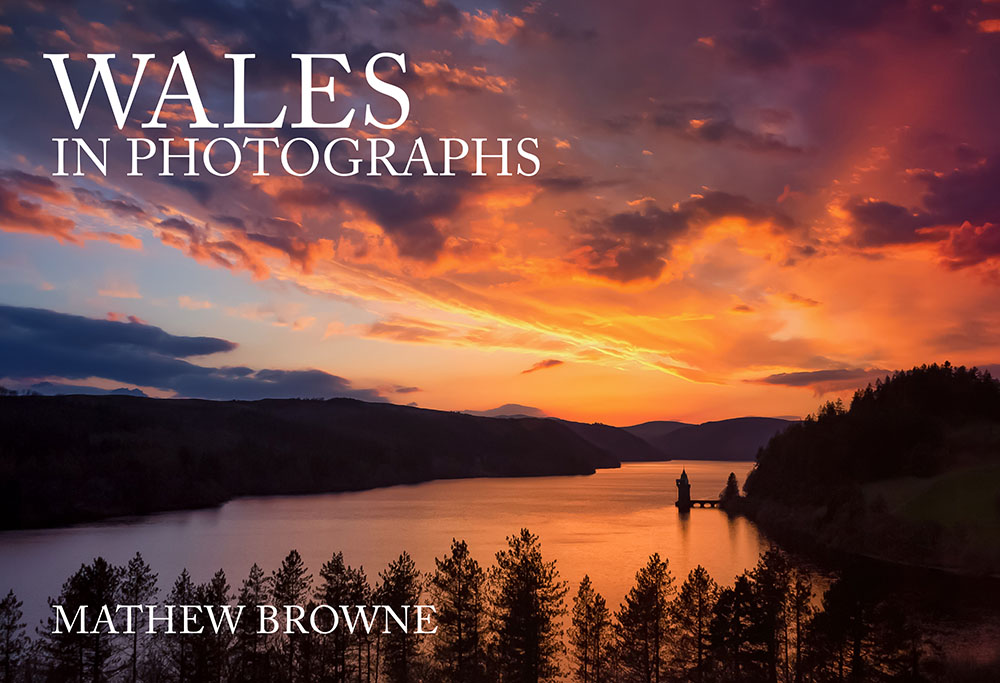 If you're looking for some inspiration to get out and about in Wales with your camera in 2019, there are two fantastic book published this we think you should add to your bookshelf:
---
Great Welsh Experiences
Is there any better gift than the gift of experience? I don't think so. And the numbers show that more and more we're choosing to gift our nearest and dearest amazing experiences. Here are some ideas to get you started:
Festivals, festivals, festivals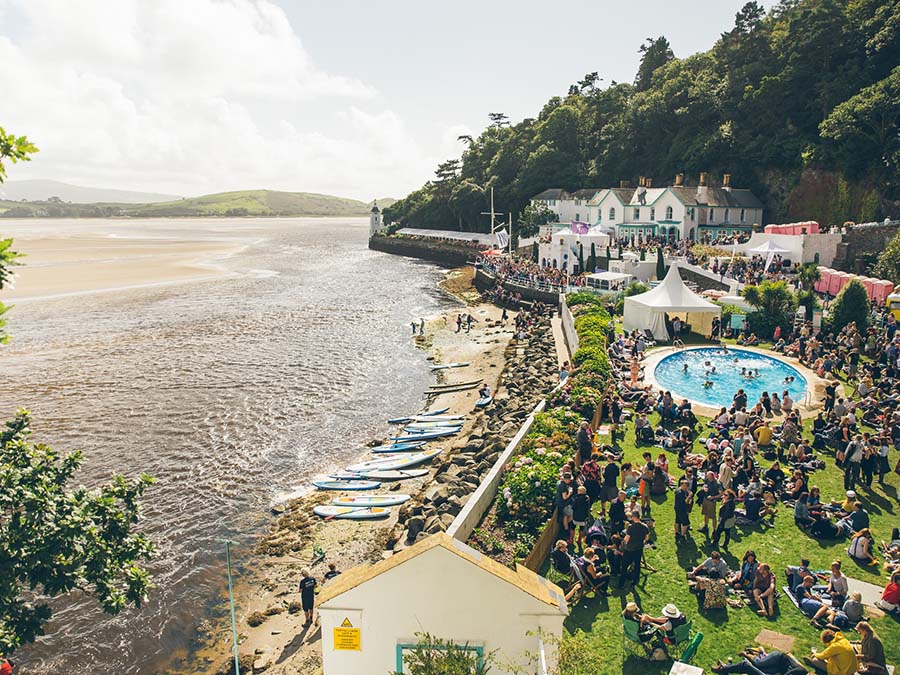 If you're giving the gift of experience why not look to some of Wales' brilliant festivals?
Whether it's food (wassup Abergavenny Food Festival), music (Green Man, Festival Number 6, Brecon Jazz) or a bit of everything (hello The Good Life Experience), we can't think of a better gift to give than a festival ticket.
Rent a camper for a weekend away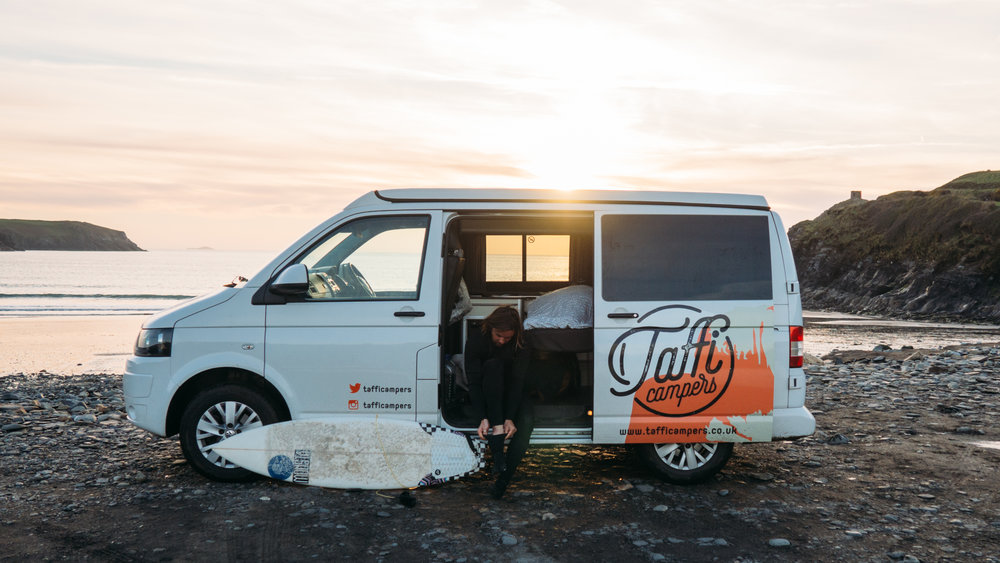 What better way to see the Welsh countryside than on four wheels? Luckily for you there are a bunch of great independent campervan companies popping up all over Wales.
Taffi Campers can hook you up down south, and Camper Adventure are based up North.
Give the art of adventure
From mountain survival skills to rock climbing, rafting to mountain biking, hiking to horse riding, Wales really does have it all if you love the outdoors.
While we can't list every outdoor activity provider in Wales (there are plenty of places that do), here are some that we have heard good things about or personally had great experiences with.
A gift voucher for any of the below will go down a treat in a Christmas stocking (plus you get to go along to!)
---
Hopefully there is something for everyone above. The talent and creativity we have in Wales is amazing!
And if there is something we've missed drop a comment below or get in touch, we'd love to keep adding to this guide as get into December.
Sign up to our mailing list at the bottom of the page for more.
Diolch.