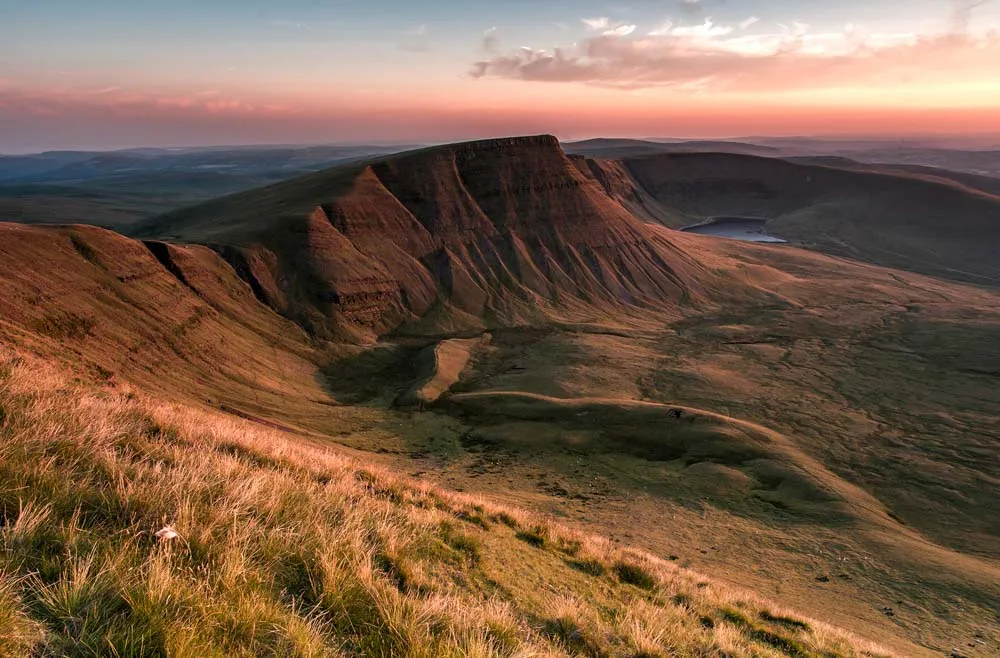 Meet the Photographer: Matt Holland
The second picture we're featuring from our 2019 Welsh Landscapes calendar is this beauty from Matt Holland. It's taken in on of our favourite spots — Llyn y Fan Fach in the western Brecon Beacons.
Here's the story of the shot:
I wanted to explore the area further having only visited for Duke of Edinburgh Expeditions leading groups around Sugarloaf. Grant Hyatt kindly offered to take me on a tour around his local area and on our Saturday we planned to hike across the Black Mountain range.

Our hike took us from an old mine in the West as we ventured across the range in 34°c heat on one of the hottests days of the year. We finished at the lake called Llyn Y Fan Fawr, where Jim Cossey joined us that evening and the three of us spent the evening wild swimming and photographing the sunset across the range at Llyn Y Fan Fach and finally wild camped under Fan Brycheiniog. What a way to spend the end of a weekend and a long days hike in Summer."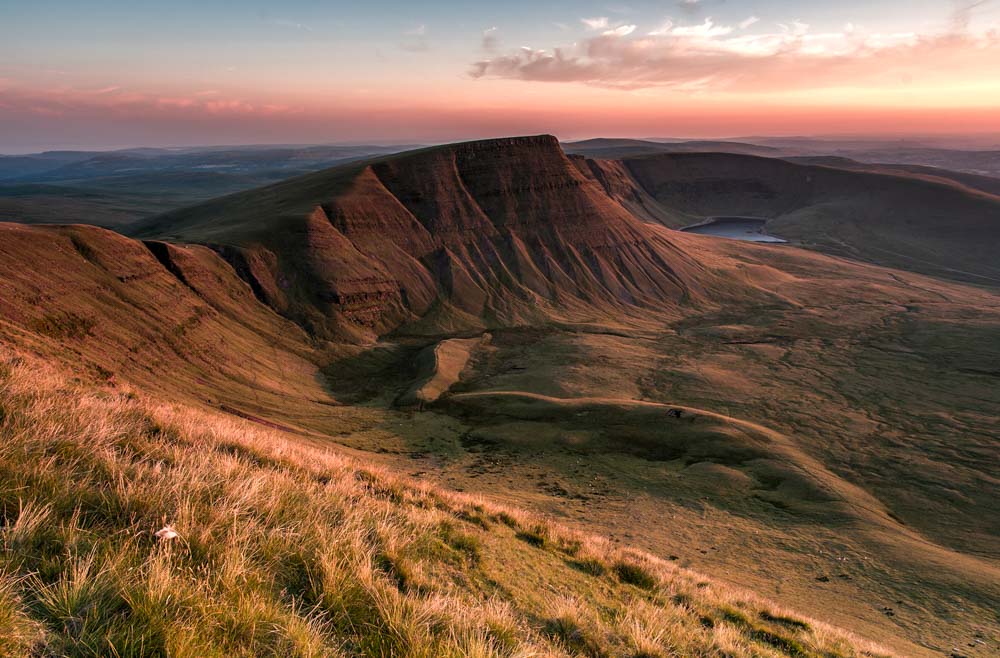 Matt is based in the Chilterns which, in his own words, is a beautiful area, but lacks mountains. He loves nothing more than driving a few hours across into Wales to get out and enjoy the beautiful scenery with camera in hand.
Keep reading to hear about how his passion for photography started and his favourite spots in Wales to shoot.
Over to Matt…
How did you first get into photography?
I've always been into photography and it first started thanks to my dad who taught me everything to do with film. The first camera I got was an Olympus OM2 and my dad taught me how to shoot, understand the exposure triangle, tracking and developing — I've been well taught in the medium.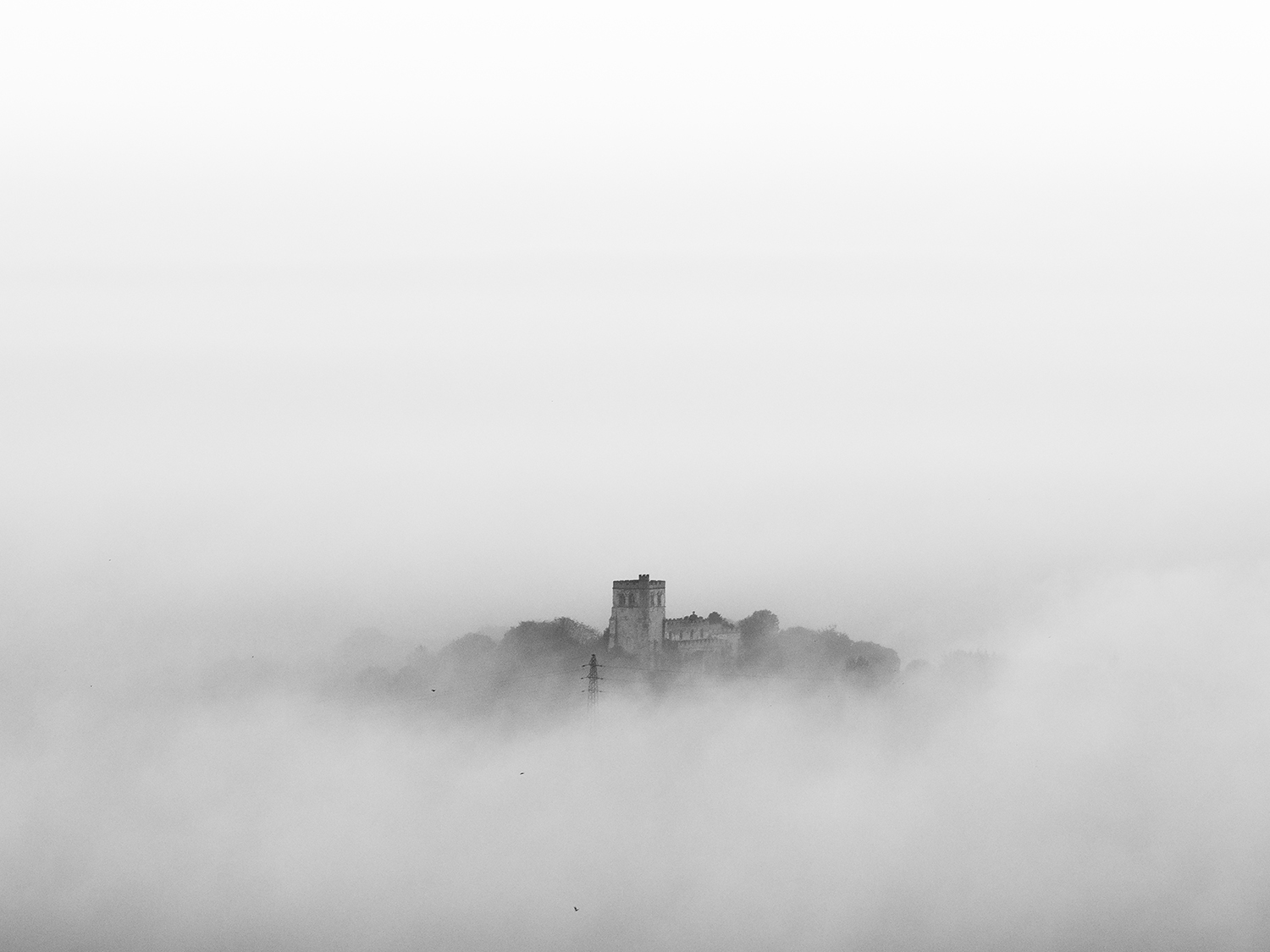 It's only in the past 6-7 years have I moved in to digital and picked up my first DSLR at university, but I have always had a film camera with me and can never give it up.
How about landscape photography?
Landscape photography has tied into my outdoor lifestyle. As with photography, I have always been involved with Scouts and Duke of Edinburgh award, so I spend a great deal of my time in the outdoors on expeditions, camping and hiking.
I don't enjoy shooting portraiture all that much and I do a great deal of product and event photography and video for work. Landscapes and the outdoors has always been my fall back and my enjoyment away from the usual hustle of work.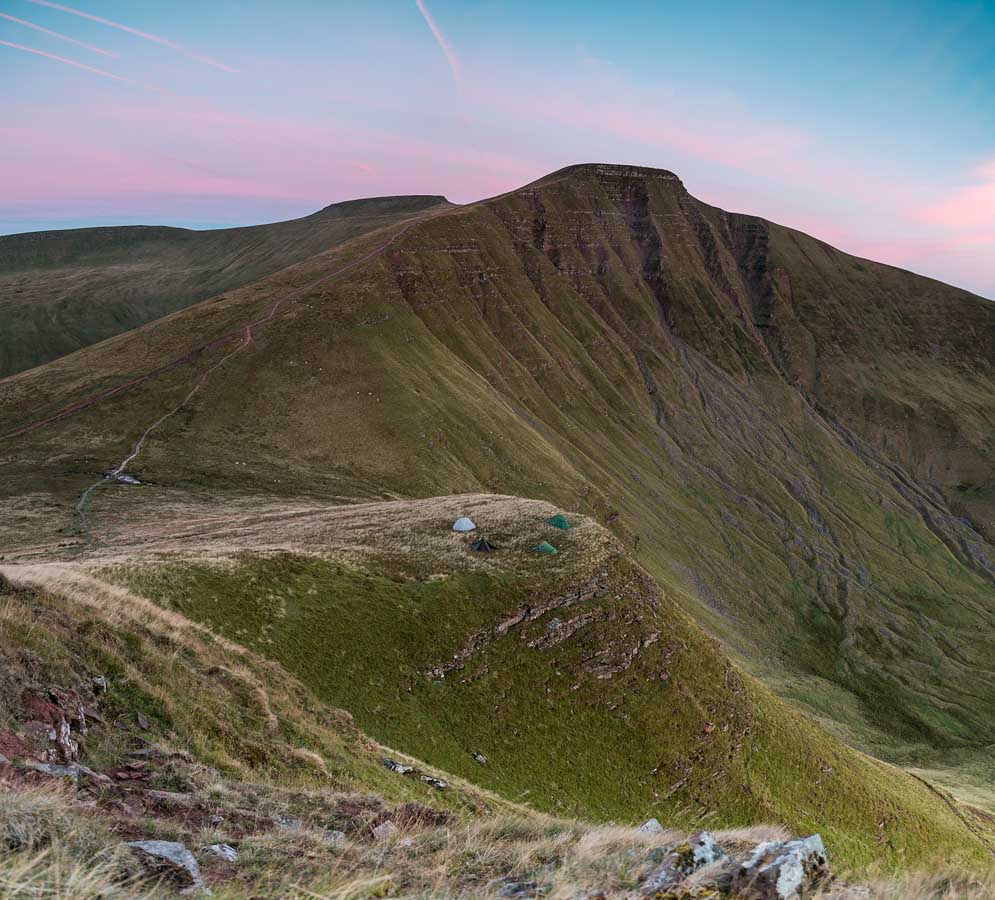 Where is your favourite location to go and shoot in Wales?
Tough! I have too many on the list, but it is most certainly Wales.
I have a few spots but my favourite two has to be Snowdon and Dinorwic. Both have so much to offer and plenty to photograph and both involve a fair bit of walking/climbing too — it ticks both my outdoor activities and photography in one.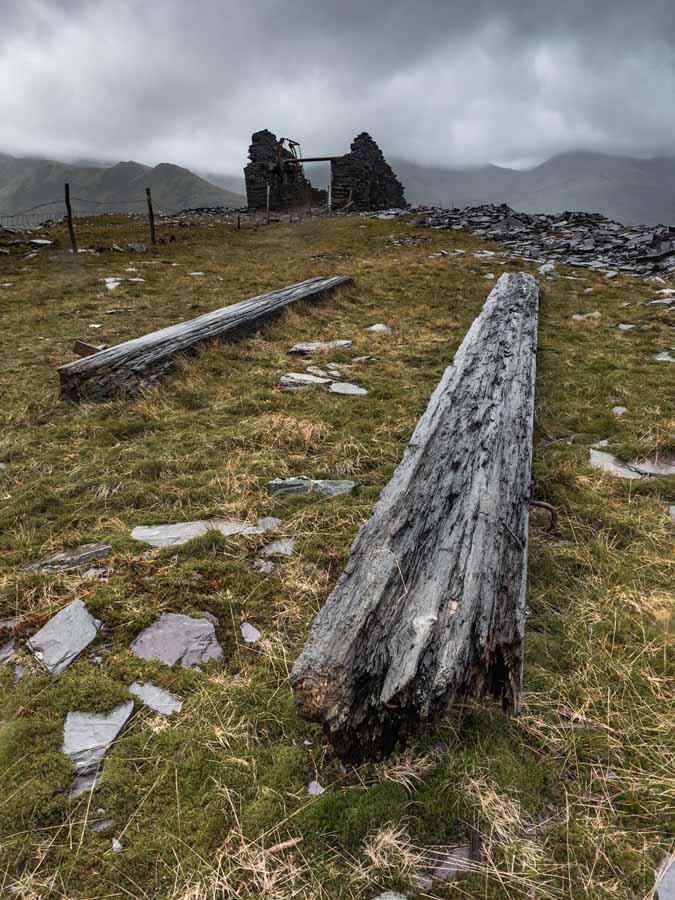 Digital or film? DSLR or mirrorless?
Digital for convenience, but film has a style that just can't be achieved so I often take both when I can.
As for the DSLR vs Mirrorless, both have benefits and I had up until Autumn 2018 used a Nikon D500 but now shoot with an Olympus OM-D EM5 mkII which offers the same spec but in into much smaller body and weight which is a benefit with climbing and hiking long distances.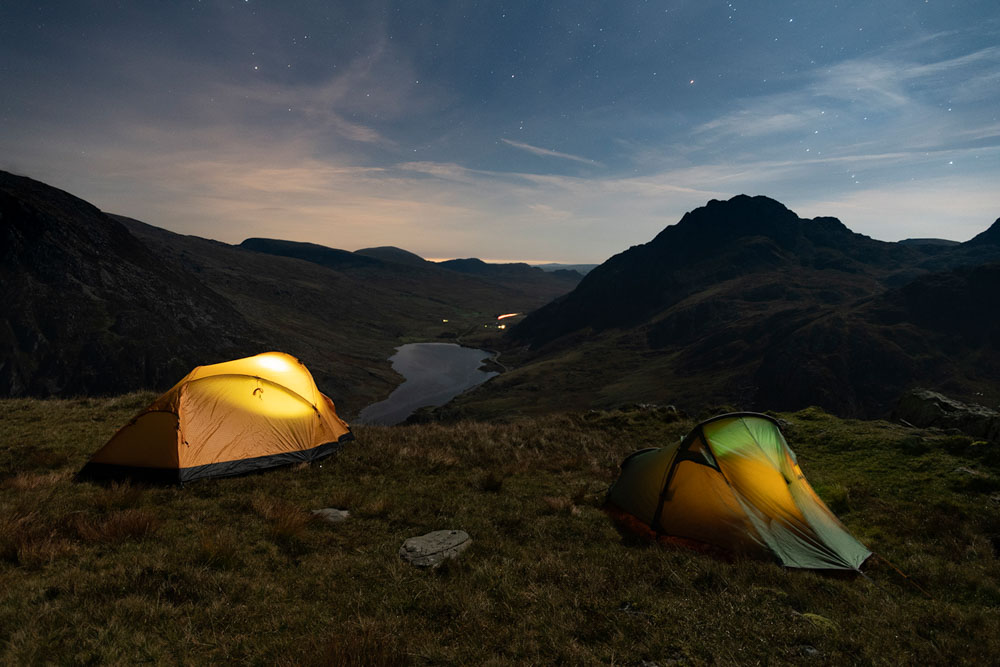 What's on your essential kit list when you go out and shoot?
A good waterproof is a must and a tough pair of boots. But, above all of that a stove, flask and good cup of coffee on the mountainside is the most important for me.
Who are your favourite photographers?
Far too many people to name but most recently I have really enjoyed doing photography meetups and we venture to locations and enjoy the outdoors.
Some of my favourite photographers are Greg Whitton, Mark Littlejohn, Neil Burnell, Grant Hyatt and Jim Cossey.
What are your tips for anyone just starting out with photography?
Don't be put off by the weather! Some of my best photographs I have taken have when it's raining and really dire conditions. Equally, if you don't go out don't be disheartened if it doesn't work out. There is always plenty more opportunities to go out again.
Also, don't assume the biggest, most expensive kit will make you better. Educate yourself first and push a cheaper camera to its limit then upgrade.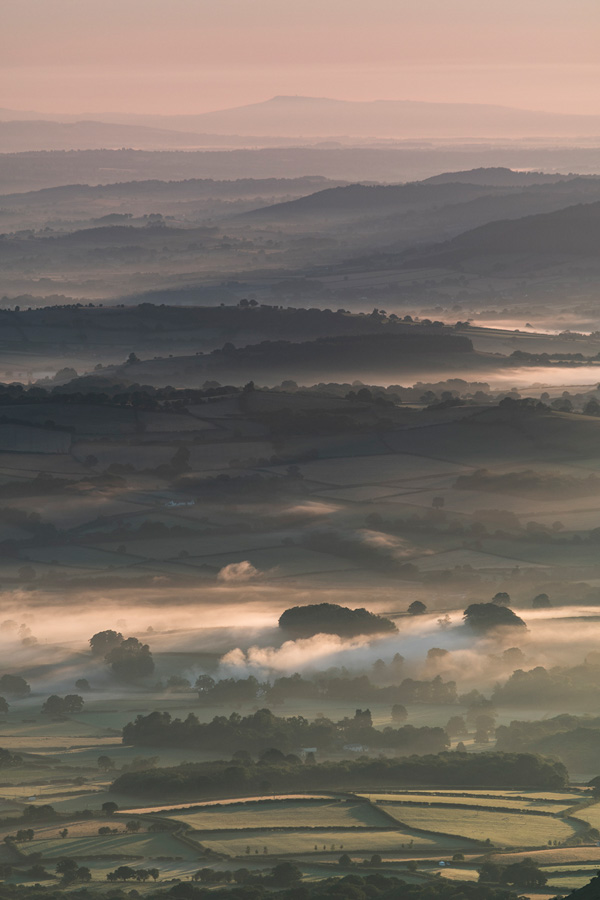 Any good stories of photography trips gone wrong?
I often forget my camera filters. I've driven to the opposite side of the country and then checked my bag and found I don't have an adapter or a filter. This has taught me to get away without needing them and as I often end up having rain at some point on my trip. Filters are a pain when it's raining and its more kit you have to clean.
Beyond that, I have fallen in plenty of rivers, ponds and bogs ruining boots and socks.
What's on your bucket list for travel and photography next year?
The usual locations like Iceland, Norway and Faroe Islands as well as the Isle of Skye.
Next year I will be focusing on my business and photography and helping others with my new workshops I plan to launch soon which will allow people to build the confidence and explore these mountain ranges across the UK with an outdoors leader.
Thanks Matt!
---
You can order a copy of the Discover Cymru 2019 Calendar here.
Follow Matt on Instagram, Twitter and check out his website for more.