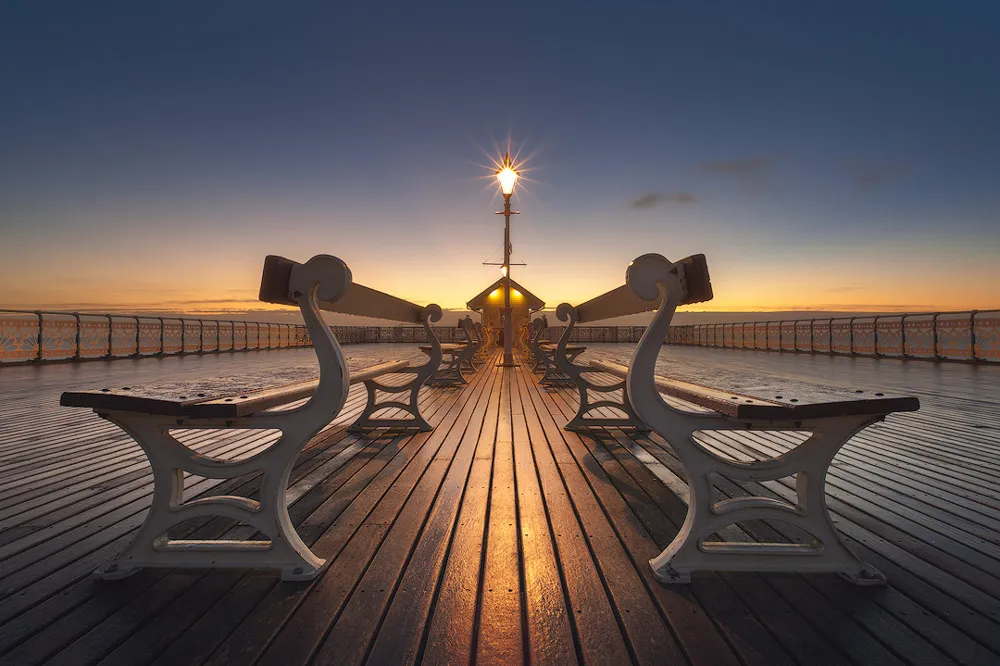 Long Exposures and Landscapes: Meet Paul Templing
In our latest edition of Meet the Photographer, celebrating Wales's best photographic talents, we meet Paul Templing.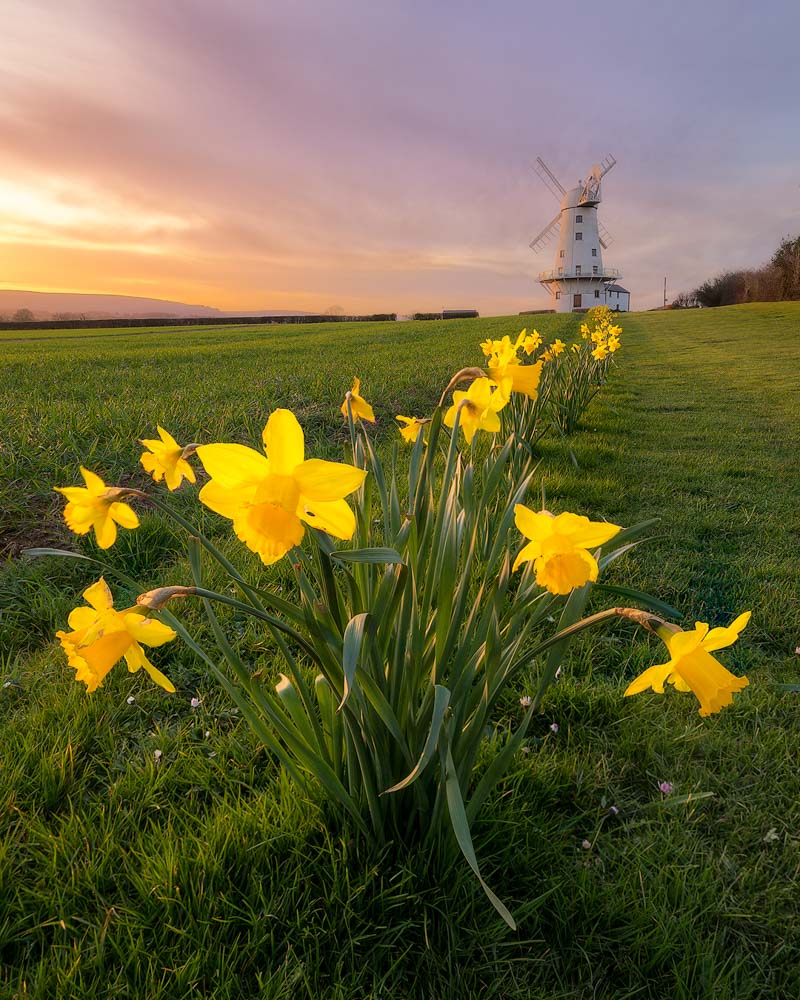 You might know Cardiff based Paul as @templopolis, his Instagram username – that's certainly how we came across him!
He consistently takes some of finest long exposures of Welsh landscapes, if you haven't yet given him a follow, you know what to do.
We chatted to him about everything from his chosen camera to photography expeditions gone wrong.
Over to Paul:
When did you first get into photography?
Probably a lot more recently than most people might think.
It was about four years ago that I bought my first proper camera on a whim. My main passion was (and still is) playing music, so I was always around photographers at gigs. I became friends with many of them (especially if any of them were skilled enough to capture a nice picture of me!). One of the photographers I was hanging out with at a festival showed me a neat trick he could do by holding his shutter open and waving the camera around at the stage lights to create trailing effects. It was then that I realised that there was a lot more to taking a photograph than just pressing a button and recording a moment in time, and I've been fascinated by its endless possibilities ever since.
It wasn't until a couple of years later after having dabbled in a whole load of styles that I started to settle on shooting landscapes and the outdoors. Instagram was a huge influence on me, especially after I discovered a community of long exposure shooters who were posting otherworldly looking images of misty waters and stretchy clouds. I got that same sense of amazement as when my friend showed me the trailing lights on the display screen of his camera, and I immediately bought a set of ND filters and headed straight to the beach. Then to the rivers, then to anywhere where I thought I might capture something unusual.
And I guess I haven't stopped since!
Where's you favourite location to shoot?
My favourite location is without a doubt Waterfall Country. It's an area of the Neath Valley in the south of the Brecon Beacons that has dozens of waterfalls, nestled within ancient forests. It changes almost completely each season, even each day with rising and falling water levels.
In autumn, it feels like all you have to do is turn up and point your camera in any direction and you'll come away with a great shot. But every season there has something on offer for a photographer that's willing to find it.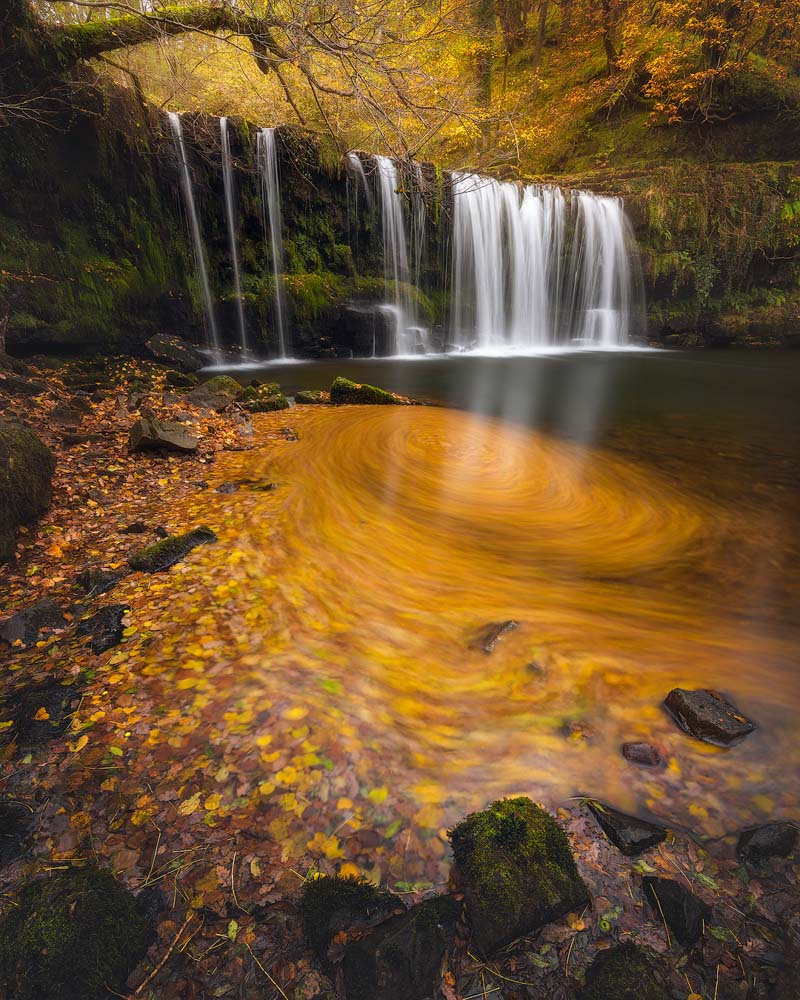 What's on your bucket list for 2017, in Wales and beyond?
I'm ashamed to say that I have yet to explore Snowdonia with a camera in hand. That's got to change this year! I've got a lot of friends who regularly shoot around that area and every image I see has me reaching for the car keys. It goes without saying that I'd be going the scenic route and stopping off at the Elan Valley in between too!
I also love to shoot the coast and I can most often be found around the beaches of the Vale of Glamorgan. As amazing as they are, I feel like I've done them to death. It will be my mission this year to get over west and capture a bit more of The Gower and Pembrokeshire. There are some fantastically dark skies over that way too making them perfect for astro!
I just recently ticked off a big bucket list item for me: the Isle of Skye. I spent a week exploring the island and some other areas of the Scottish highlands and it definitely did not disappoint. That said, everywhere I went seemed to have at least a few other photographers shooting the same iconic landscapes. Wales is still off the radar of many other photographers, which is of course a crying shame, but I certainly prefer it when I don't need to compete for space with another photographer's tripod!
What equipment do you shoot with?
I've been a Nikon shooter since day one. I had no real reason for choosing Nikon, but now I've got too much invested in glass to ever change.
Right now my main camera body is a Nikon D750. It's a great all-round camera and really lightweight, making it perfect for someone who might spend all day walking like me. It's also a killer low-light camera, making it perfect for astrophotography.
I try and be as pragmatic as possible with lenses and just limit myself to what I really need. The lens that I always leave the house with is the 14-24 f2.8. I'm a super-wide junkie and an image quality nerd so this really satisfies all of my needs. It's an absolute pain of a lens since it needs its own dedicated filter system that takes ridiculous dinner plate-sized filters but in my opinion the extra hassle is absolutely worth the results. It is also the best lens I've ever used for astrophotography – if I could only bring one lens with me on a night shoot, it would be this one.
I also usually bring along my 70-200 VRII, which I like to have with me when I'm walking around. It's a great lens to have with you on the hills because it can isolate small or distant areas of the landscape. It can really help pick out a nice composition in an otherwise cluttered scene.
I fill the gap between these two lenses with two primes – a 35mm and 50mm, both f1.4. You just can't beat the sharpness and image quality of a good prime and they also tend to be small and light, meaning you can almost always afford to take at least one along. It also goes without saying that a big aperture makes them great for shooting the stars and they offer a slightly different perspective to the ultra wide 14-24.
My main filters are the ND1000 (also known as the "Big Stopper"), a ND1.6 and a circular polariser. Of the three, the CPL is the one I use the most, in fact I'm now on my third one after smashing two! Plenty of landscape photographers preach the importance of a CPL and I'm no exception.
Photoshop can compensate for most filters these days, but not a good polariser.
What would be your advice for anyone wanting to get into landscape/ outdoor photography?
Plan, plan a bit more and don't give up when your plans don't work out.
Things will not work all the time, and that's normal. Even the best landscape photographers don't get the shot they wanted each time they go out. The key is always planning and persistence. Sooner or later you will get the results you set out for.
That said, it's always good just to be out there. Unexpected and amazing moments happen all the time, but they are very rarely within view of your armchair. It is always better to go out and see what happens than not bother because it's not looking promising, so if you're in doubt, go.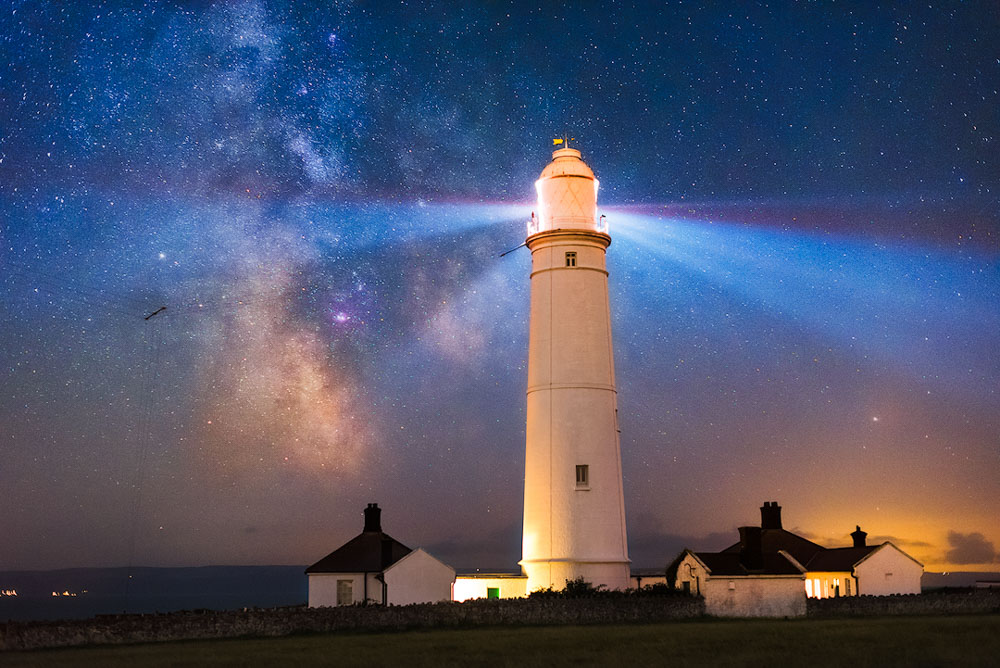 Which of your shots are you most proud of?
It's actually one of my very earliest photos. When I was starting out, I had a bit of a fixation on Penarth pier and it's amazing symmetrical lines. I must have visited it dozens of times in all weathers to try and get the best photo possible.
I took one that was a bit of a hit on 500px, which I was very pleased about but didn't think much more of it. A few weeks later, our keyboardist messaged me to say someone from Digital Photo magazine had been trying to reach me through the band's website. I didn't even dare guess what it was about, and as a total newbie I was totally unprepared for what they wanted to ask. They wanted to purchase my photo, not only to use in their magazine, but on the front cover!
It's a success I've still yet to surpass, but it really gave me the boost early on that led me on to bigger and greater things, and set the bar pretty high for where I wanted to take my own work.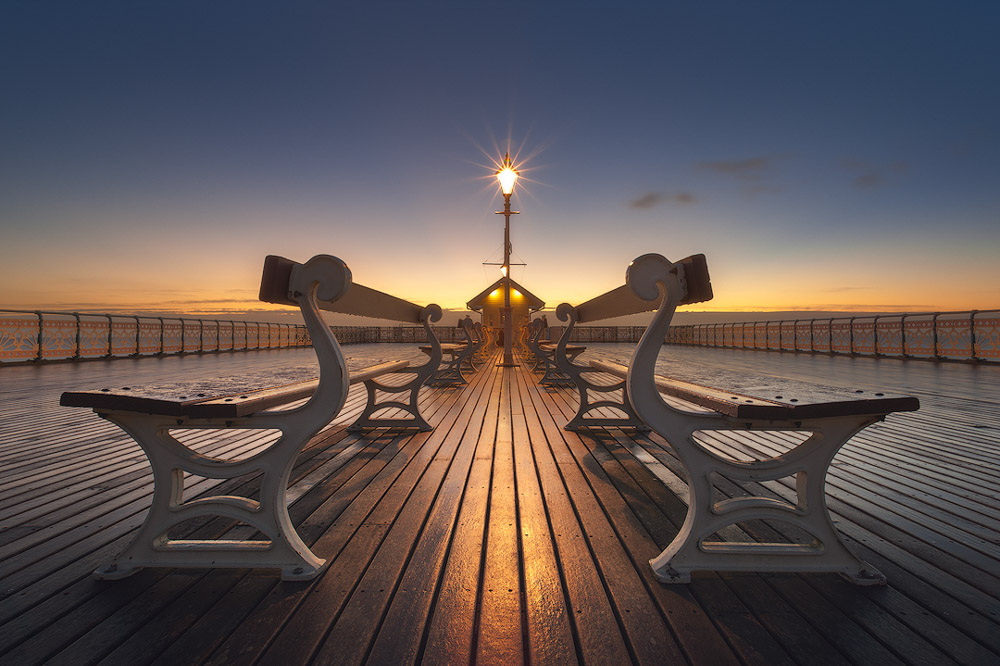 Ever had a trip out go wrong?
I think all landscape photographers give out an air of gracefulness through just showing the finished image and not mentioning the clumsy and often calamitous process that went into making it!
On my first ever wild camp as a photographer, I managed to trip over into a fast flowing stream five yards from the car. I ripped my brand new walking trousers and was left with the choice of having to deal with soaking wet clothing in arctic temperatures or give up and go back.
I stuck it out. It was probably the coldest night I have ever experienced in my life, but I'd do it again!
How did you build up your Instagram following? Any tips for anyone just starting out?
Instagram is first and foremost a community. If you're going to get recognised on this platform you have to be prepared to connect with others, show support for photographers you admire and respond and show appreciation for anybody that is kind enough to show support for you.
No number of hashtags will act as a substitute for that!
Who are your favourite Instagrammers or photographers for us to check out?
I wish I could list everybody that has influenced and helped me to become a better photographer but if I had to pick five, it would be:
@shainblumphotography – a phenomenal fine art landscape and timelapse photographer from California, you'll probably see his influence in almost everything I do!
@marc.adamus – one of the originators of the style I'm trying to pursue although I could never hope to achieve this kind of standard!
@wolfypic – a supremely talented photographer from the lake district, I can't think of anyone that does reflections better and he has an uncanny ability to capture the best aspects of the light in his images.
gee.tho – raw talent, a total perfectionist and probably the first guy that introduced me to everything Instagram has to offer.
@distant – a really distinct and inimitable style, sometimes a little surreal, but always with heaps of mood!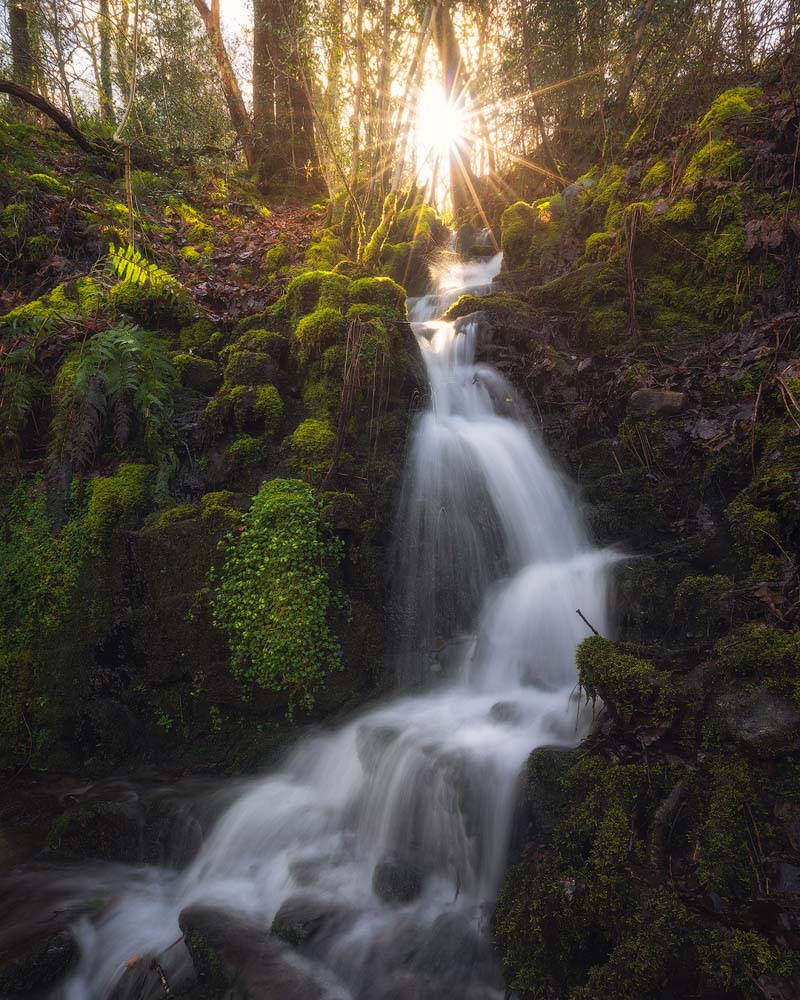 Thanks Paul!