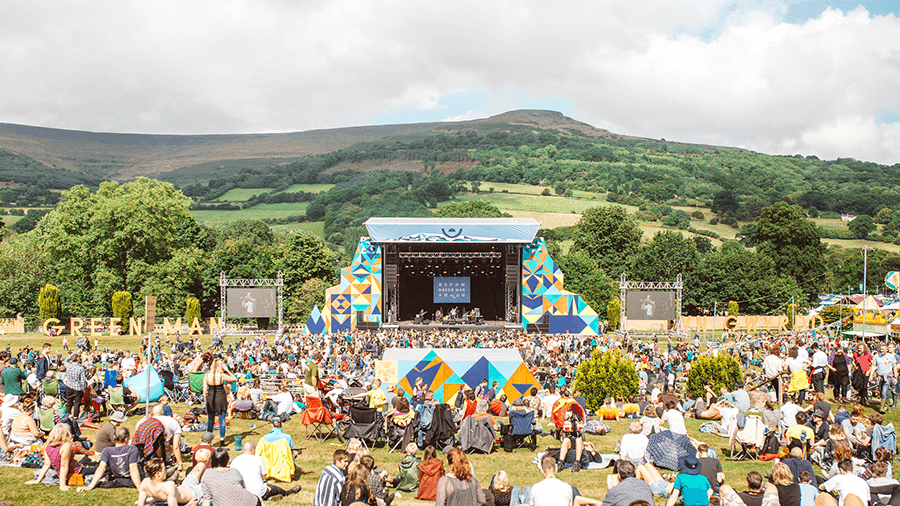 Green Man Festival 2018 — Preview
Having has such a cold winter, it's hard to believe that festival season is but a month or two away. With the Welsh festival calendar getting better and better with each passing year, here's a preview of the might Green Man Festival.
2017 was a stellar year for the Brecon Beacons based event. You can read our write up here, but that's probably not the accolade that topped the trophy list for the organisers — they were also voted Best Festival 2017 by BBC Radio 6. This year's festival takes place between the 16th and 19th of August (or go for the whole week as a settler, more on that below).
Without further ado, here's a bit about what you can expect and who we reckon you should see.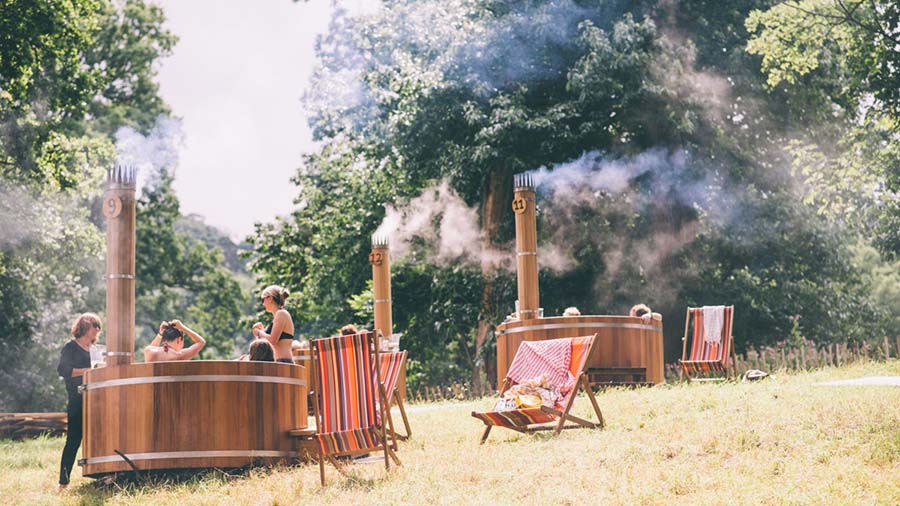 Where is the Green Man Festival?
Good question, that. Getting there always helps. The festival takes place on the banks of the River Usk in the beautiful Brecon Beacons National Park. If watching music with a mountainous backdrop or in the woods tickles your fancy, you're in luck. The site itself is part of the Glanusk Estate, meaning that they're able to take advantage of the courtyards, walled gardens and outbuildings for stages and the all-important beer festival.
The bowl surrounding the main stage means that if you want to kick back and relax while watching the headliners (or you have kids roaming around), you absolutely can. The whole site is easily walkable, none of that setting off two hours before your next favourite act starts — we're looking at you Glastonbury.
Green Man 2018 Lineup
By god the team have done well this year. There are new names and old names alike all over the lengthy bill. One of my favourites from 2017, New York's The War on Drugs, have upgraded themselves to headline status. There's also Fleet Foxes, King Gizzard and Wizard Lizard, John Grant, Grizzly Bear, Dirty Projectors and a whole heap more knocking about up there.
If it's something a little more electronic you're after, Mount Kimbie, Floating Points, John Talabot and the might Simian Mobile Disco should tick a few boxes for you.
As always, the comedy lineup hasn't been neglected either. Rob Deeering, Phil Wang, Bec Hill and Annie Mcgrath are all going to be there.
We're not going to list the whole line-up — check it out on their site or have a look at this picture.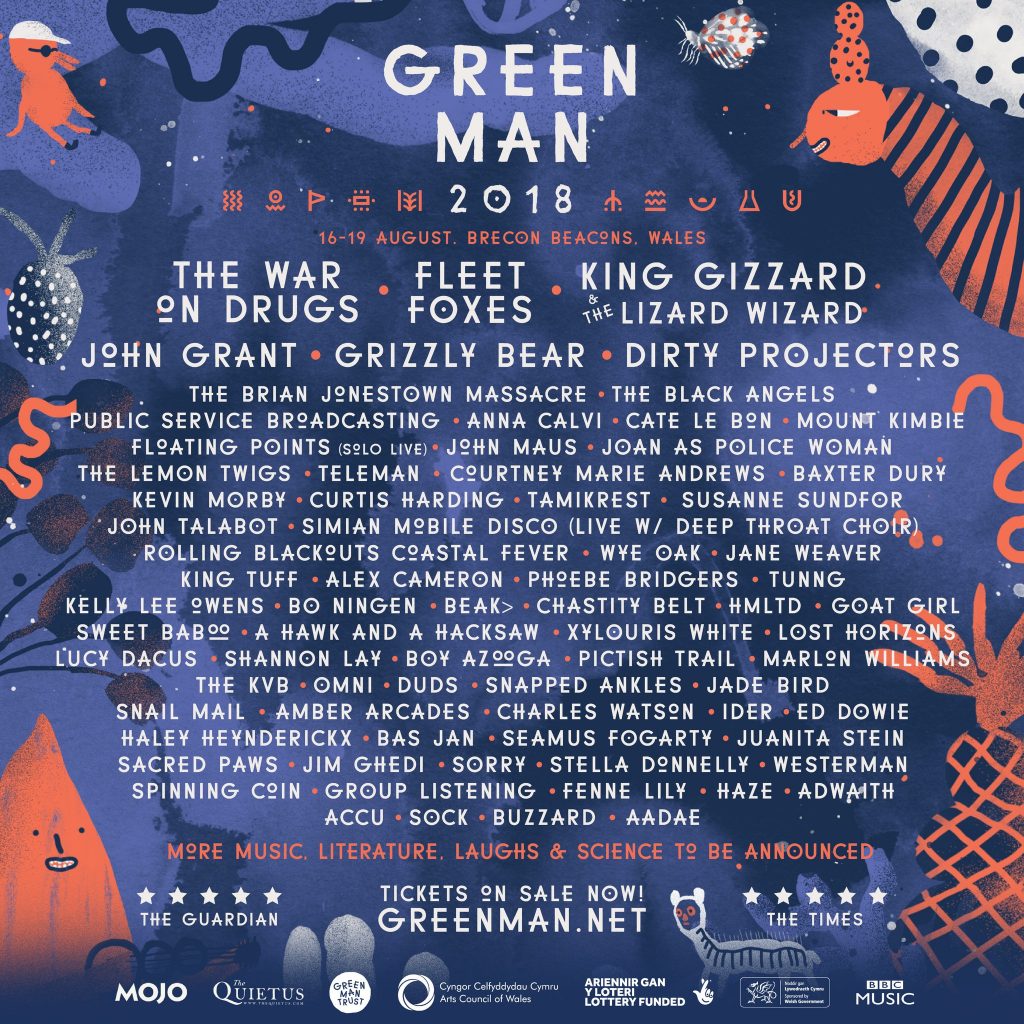 What else is going on?
There's a heap. Here are some of our highlights:
The Green Man Beer Festival
Yep, that's a beer festival, at a festival. What's not to like? Sourcing 99 different ales, ciders and perries from over 20 breweries across Wales you're not going to be short of great beverages to sample.
The Green Man Settler's Pass
Fancy making a holiday of it? With the Green Man Settler's Pass you can rock up on the Monday and stay for the whole week. There's a programme of events, gigs and workshops for you and the family to enjoy. There's also plenty to do in the Brecon Beacons if you fancy exploring the local area before you get too heavily involved in the aforementioned beer extravaganza.
Bring the kids
It's a proper family affair this one. There's plenty for your little ones to do, and by day two you'll probably find they've gone fully feral and are off making new friends. There's a family camping area, a kids area — and if your little ones aren't so little anymore they can learn to DJ, make films or watch the fire shows in 'Somewhere', the teenagers area.
Film, art, literature and more
Looking for more than the music? Have no fear, there is plenty to see and do. There will great films on show in the film tent, scientific magic in Einstein's Garden and plenty of performance art going on across the weekend.
Food
Probably should have started with this one — last year, the food was top notch. There was something for every stage of the day (breakfast, second breakfast, lunch, afternoon snack, dinner, drunken second dinner, pre-tent snack) and something for every taste. I'd recommend the nachos from the Veggie Mexican place for a solid snack that can apply to all of the above meal times.
Sign me up!
Sign yourself up.
You can get tickets off of the Green Man website here — there's even a handy payment plan if you want to spread the cost over the next few months.
If you're trying to work out how on earth you get to a festival in Wales, you have a few options:
Drive
Get a bus (National Express are running services from across the UK)
Get the train to Abergavenny and jump on a free shuttle
Everything you need to know about all that stuff can be found on the Green Man website.