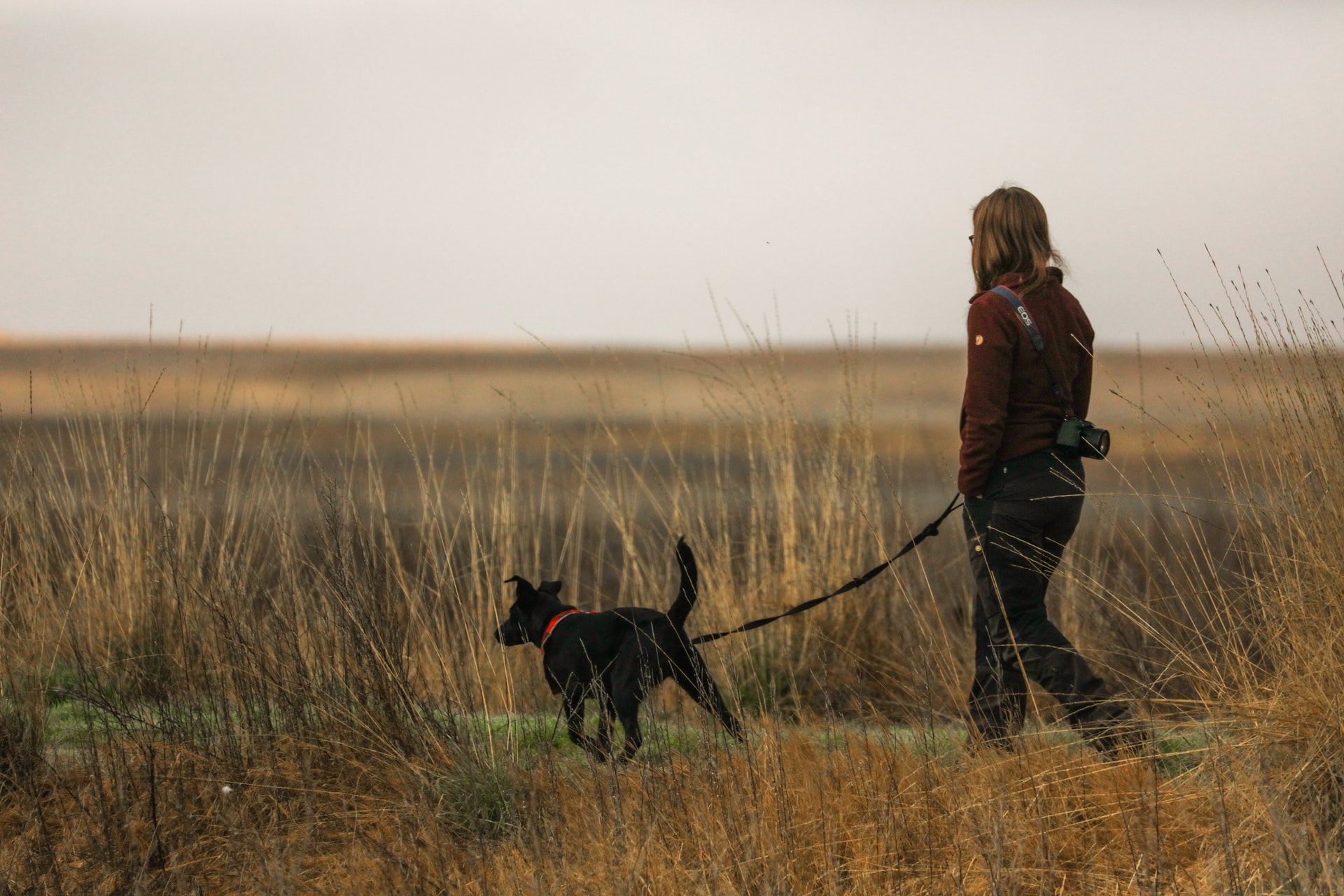 Dog Friendly Walks in South Wales
Dog walks in South Wales never have to be boring again. If you're sick of doing the same daily route, change your routine with one of these dog friendly walks in South Wales. You will be truly spoilt for choice with parks, gardens, mountains, waterfalls, country parks and beaches.
Just like humans, exercise helps boost a dog's natural hormone levels, reduce stress and promote wellbeing. It doesn't matter if the dog walk is on a lead or off lead. There is an abundance of open spaces and a variety of terrains to challenge or excite both dogs and humans.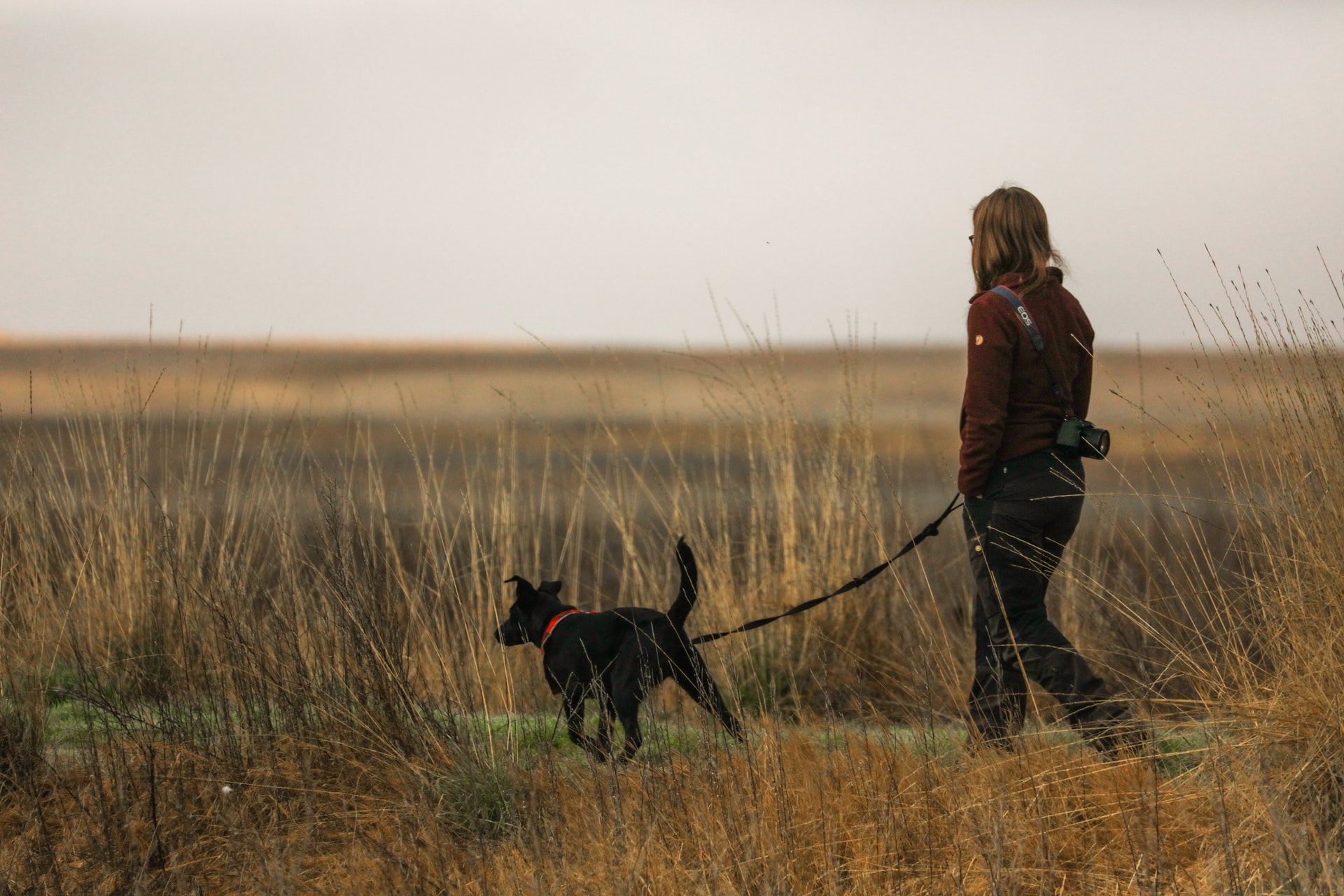 The best dog walks in South Wales
Whether you have a good boy or a good girl, doing the same dog walks daily gets tedious. If you and your faithful friend love to travel, then try out some of these dog walks in South Wales.
Four Falls Trail, Brecon Beacons National Park
Tails will wag as you walk through woodland beside a winding stream. Along the Four Falls Trail is uneven terrain, some hilly parts, slippery steps and bridges to cross. Finding the waterfalls is so rewarding. There's even one you can walk behind, as a curtain of water will pour over the rock face into the shallow water below. Don't forget to take swimwear and your dog drying coat; there are plenty of opportunities for you to enjoy the waters. There are plenty more great walks in the Brecon Beacons, including Pen y Fan, the highest peak in the south of the UK. 
Difficulty: Challenging
Time: 4-5 hours
Parking: Cwm Porth car park CF44 9JF. £5 per car. If this car park is full, nearby farmers rent their fields for the same price. 
Oxwich Bay, Gower
The circular dog walking route of Oxwich Bay Beach is a stunning journey through beautiful woodland and across open cliffs, passing through a section of the Gower Coast Path. The beach is large and sandy. At low tide, you can walk to Three Cliffs, from one beach to another.
Difficulty: Moderate
Time: 1-2 hours
Parking: SA3 1ND. £4 per car Monday to Sunday between 09:00 – 17:00
Margam Park, Port Talbot
There's so much to see and do on Margam Park's 1000 acres. You do need to keep your dog on the lead in the deer park, gardens, orangery and farm trail. However, there are plenty of off-lead areas, including the main lawns, behind the castle and the enclosed Star Field by the East Lodge building. Younger visitors will love the adventure playground, Fairytale Land, miniature railway and the fishing pond.
Difficulty: Easy to Moderate
Time: 1-5 hours
Parking: SA13 2TJ. £6.80 per car Monday to Sunday between 10:00 – 18:00
Bryngarw Country Park, Bridgend
The park is brimming with spots to sniff, puddles to paddle and winding trails to be discovered. The walk at Bryngarw Country Park follows the river and disused railway line. Along the route, you'll see other paths that you can walk along if you want to. Eventually, you'll arrive at the magnificent house with ornamental gardens, Japanese bridges and ponds. 
Difficulty: Easy 
Time: 1-4 hours
Parking: CF32 8UU. £3.50 per car Monday to Sunday between 10:00 – 17:00
Newton Beach, Porthcawl
Is there anything better than sand between your paws, wind in your fur, and splashing about in the surf? The long stretch of sandy beach will help you get your steps in for the day. Dogs love visiting the beach as much as us, and they can get an ice cream too. There are many dog-friendly beaches in South Wales, but most have seasonal bans. Newton Beach is accessible all year.
Difficulty: Easy 
Time: 1-2 hours
Parking: CF36 5NH. £1 for 1 hour, £2 for 2 hours and £4 for all day.
Nash Point, Llantwit Major
The large beach is full of fossils, fertile rock pools, stunning rugged cliffs and rock formations, all topped off with the majestic Nash Point Lighthouse. The lighthouse and its meadow are a site of special scientific interest, with rare plants and wildlife. It is a popular location for ramblers and hiking along the cliffs to Llantwit Major Beach, as well as dog walkers.
Difficulty: Easy to Moderate
Time: 1-2 hours, though it could be longer if you want to explore more of the Wales Coast Path.
Parking: CF61 1ZH opposite Clifftop Cafe. £3 all-day parking, payable at the café.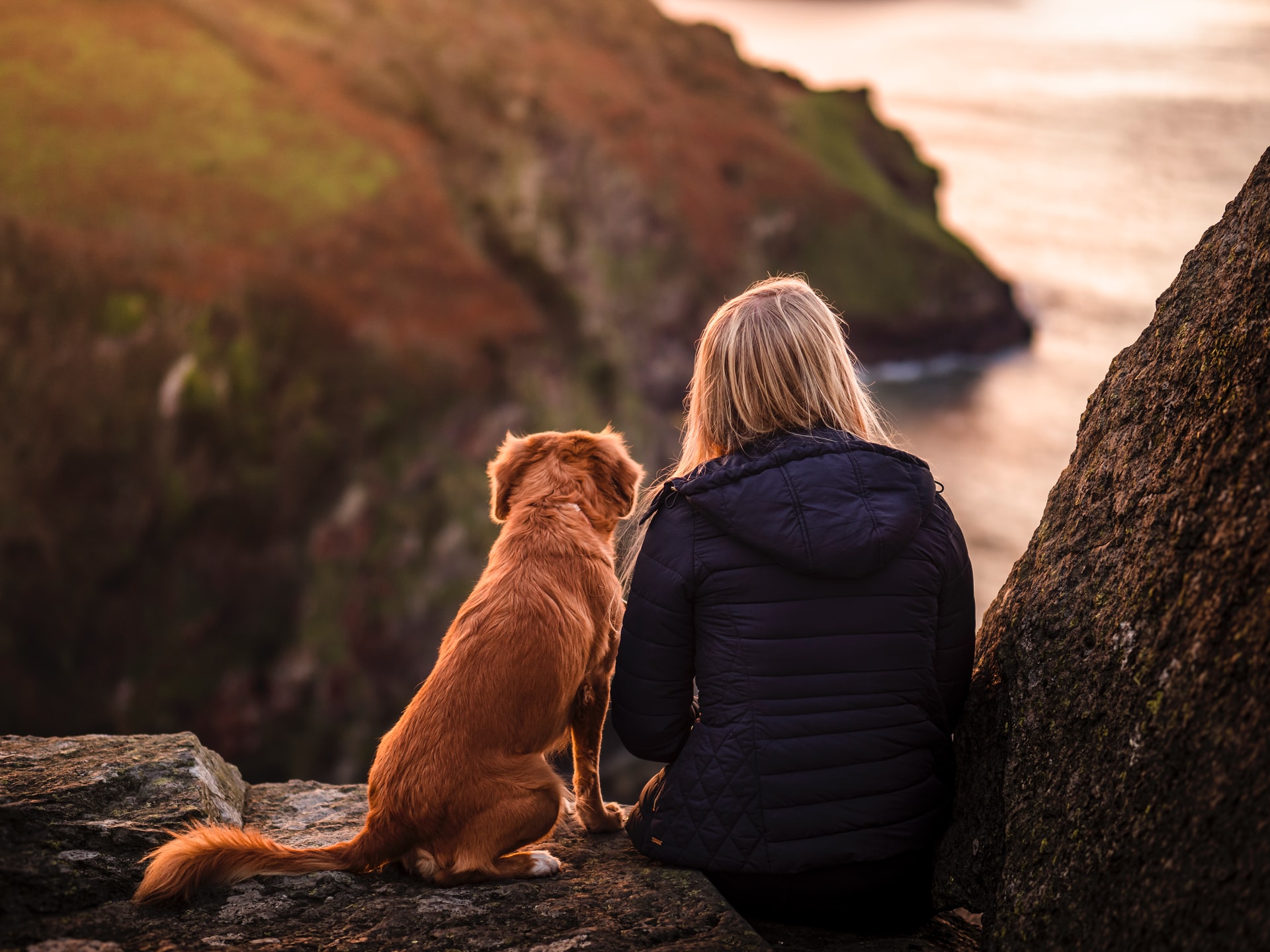 Skirrid, Abergavenny
This energetic circular walk has a steep climb to the summit; however, you'll be pleased with the views of the countryside. Skirrid is perfect for dogs with lots of energy, as the 4-mile walk starts by wandering through woodlands and up hillsides.
Difficulty: Moderate to Challenging
Time: 2-3 hours
Parking: NP7 8AP. £2 for 2 hours, £8 for all day. Free for National Trust Members.
Cyfarthfa Castle, Merthyr Tydfil
Cyfarthfa Park is a magnificent green space with woodland, a lake and a sensory garden. Unfortunately, dogs aren't allowed in the castle, museum and tea rooms. However, with a nature trail and wood carvings to look out for across the 160 acres, it is more than enough space to get man's best friend bouncing with joy. What's more, dogs are allowed off lead in all areas except in front of the castle. 
Difficulty: Easy
Time: 1-3 hours
Parking: CF47 8RE. Free parking.
Barry Sidings, Rhondda Cynon Taf
Found in the old industrial setting of RCT is Barry Sidings. It is opposite Rhondda Heritage Park. The short circular walk is 1.5 miles along an old tram road. However, the park itself is part of the 12-mile Pontypridd Circular. There's also a wildflower garden and duck pond. If your dog won't chase them, of course. Bring a picnic or barbecue; stands are dotted all around the park. Or sample the Barry Sidings Café, which has become an Instagram foodie destination. 
Difficulty: Easy to Moderate
Time: 1-2 hours
Parking: CF37 2PE. Free parking.
Parc Penallta, Ystrad Mynach
Like most of the South Wales valleys, Parc Penallta is carved from a former coal tip. Feet and paws will love to find Sultan the Pit Pony, the largest figurative earth sculpture in the country. Climb to the High Point Observatory, where you'll be rewarded with dramatic views, walk through the willow tunnel, watch the dragonflies over the pond and find the Sleeping Giant. 
Difficulty: Easy to Moderate
Time: 1-2 hours
Parking: CF82 7GN. Free parking.
Sirhowy Valley Country Park, Crosskeys
On the Newport and Caerphilly border is Sirhowy Country Park. The park was built along a former railway track from Tredegar. Some points of interest include the Penllwyn Tramroad Bridge, Babell Chapel and two nature reserves – Graig Goch and Flatwoods Meadows. Pups will love the woodlands and splashing in the river, and humans will love the flat terrain.  
Difficulty: Easy to Moderate
Time: 1-2 hours
Parking: NP11 7BD. £1 for 1 hour, £3 for all day (between 07:00 – 19:00)
Parc Bryn Bach, Blaenau Gwent
With 340 acres and a 36-acre lake, there is plenty for four legs to explore at Parc Bryn Bach. Dogs must be kept on a lead and cannot go in the children's play area, BMX track and Scout campground. Alongside the walking trails, dip paws in the lake or go wildlife spotting. It is so pet friendly a dog show happens here every year. 
Difficulty: Easy
Time: 1-2 hours
Parking: NP22 3AY. Free parking.
Cwmcarn Forest Drive, Newport
If you fancy an adventure, then grab your walking boots and head to Cwmcarn Forest Drive. This stunning valley has hiking trails, fishing and much more, so it's easy to spend a day here. There are seven car parks to stop off at. Enjoy the views, bring a picnic or BBQ, play in the adventure parks, sensory tunnels and woodland sculpture trail.
Difficulty: Easy to moderate
Time: 1-2 hours
Parking: NP11 7FA. £8 per car. 
Garth Mountain, Cardiff
The Garth Mountain walk has beautiful wildlife and incredible scenery, and is one of the best country walks near Cardiff. From the top, you get stunning views of Cardiff Bay, Flat Holm and the Bristol Channel. Dogs love this walk, with plenty to investigate and streams to splash in. However, there may be livestock in the fields, so be prepared to keep them on lead. 
Difficulty: Challenging
Time: 2-3 hours
Parking: Park in Gwaelod-y-Garth village, where there is free parking. After the climb, enjoy a refreshing drink in Gwaelod-y-Garth Inn. They even serve dogs dinners!
Caerphilly Mountain, Caerphilly
The Caerphilly Mountain walk is a dog walker's paradise. It's easy to have a short walk and incorporate a little incline in just 10-minutes. However, a longer walk around the mountain takes an hour to make the trip more worthwhile and stretch out those limbs and paws. Once at the top, there is a 360-degree view. The Caerphilly Mountain Snack Bar, known locally as The Shack, is a foodie's paradise. With breakfast rolls, burgers, hot dogs, sandwiches and over 20 different flavours of ice cream. 
Difficulty: Moderate
Time: 1 hour
Parking: CF83 1JA. Free parking.
Cosmeston Lakes, Penarth
Cosmeston Lakes is a fantastic place to visit, with or without dogs. With two lakes to walk around and swim in, plus wetlands and woodlands, it's fair to say dogs love it here. They are even welcome in the Medieval Village and Museum, which is set in the year 1350. Light bites for humans and dog friendly treats are available in the café too. 
Difficulty: Easy
Time: 1 hour
Parking: CF64 5UY. £1 for up to 2 hours, £2 for up to 4 hours and £4 for all day.
Cold Knap, Barry
Cold Knap beach is a long stretch of pebbles, although the sand is revealed when the tide is out. The beach at Cold Knap is located around a mile from the main beach at Barry. As a result, it is always quieter, although it still gets busy in the summer. Play in the surf, roll around in the sand and toss seaweed into the air!
Difficulty: Easy
Time: 1 hour
Parking: CF62 6TA. Free parking (limited).
Tintern Abbey, Monmouthshire
The Tintern Abbey and Devil's Pulpit loop is great for hiking and dog walking. Some of the climbs are tricky and slippery in wet weather. Steep and rocky in places, you will be rewarded with views of Tintern Abbey and the River Wye. The wooded path follows Offa's Dyke Path. It is an area of outstanding natural beauty. You start the walk off in Wales, and when you cross the bridge, you're in England. 
Difficulty: Challenging
Time: 2-3 hours
Parking: NP16 6SE. £3 for any duration. However, you can redeem the cost in the pub, café or Abbey gift shop. 
Honourable Mentions
Bute Park is one of the most well-known dog walks in Cardiff. Found behind Cardiff Castle, the Grade I listed park has plenty of different trails to explore, three cafes to rehydrate in, sculptures to see and wildlife to enjoy. 
One of the UK's most important wildlife conservation sites is Kenfig Nature Reserve in Bridgend. You'll find Glamorgan's natural lake, sand dunes and spectacular views across Swansea Bay. 
Porthkerry Country Park in Barry has beautiful footpaths and woodland to explore. Which is ideal for warmer months when you are trying to avoid hot tarmac. There's parking, picnic areas and an adventure play area for children. 
Time for Walkies!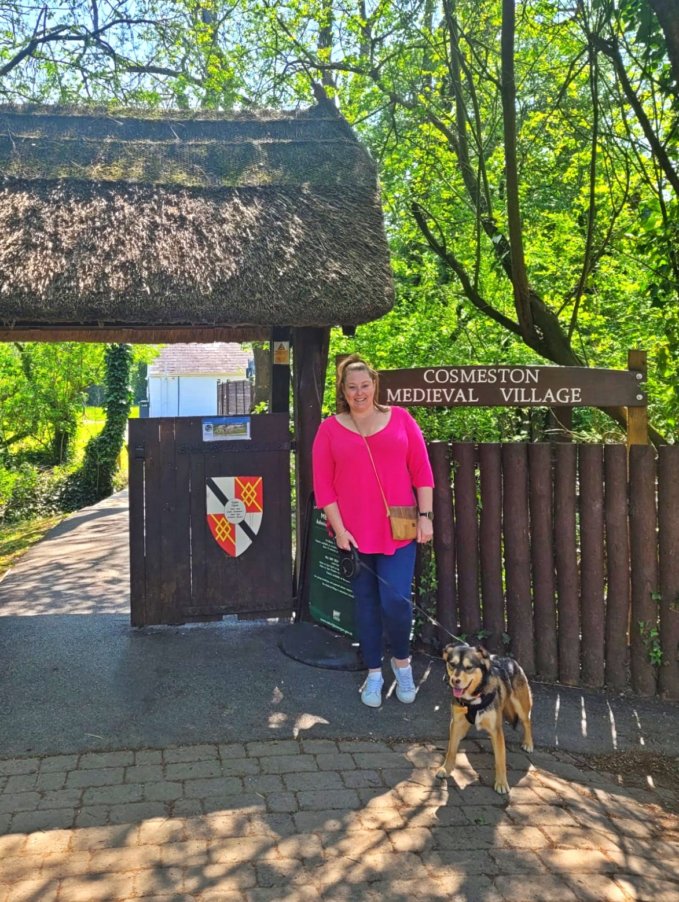 Did you discover somewhere new to walk your dog in South Wales? Which one is first on your must-visit list?
About The Author
Katrina Rohman is a Marketing Manager in the tourism industry and has over 15 years of expertise in the field. She runs the website Real Girls Wobble, a multi-award-winning local travel and staycation blog. Focusing on things to do in her hometown of Cardiff and the surrounding areas. She is a passionate cider drinker, spiced rum enthusiast and a cook from scratch advocate. On weekends you'll find her hiking with her rescue dog, Ivan, or exploring a local heritage site.