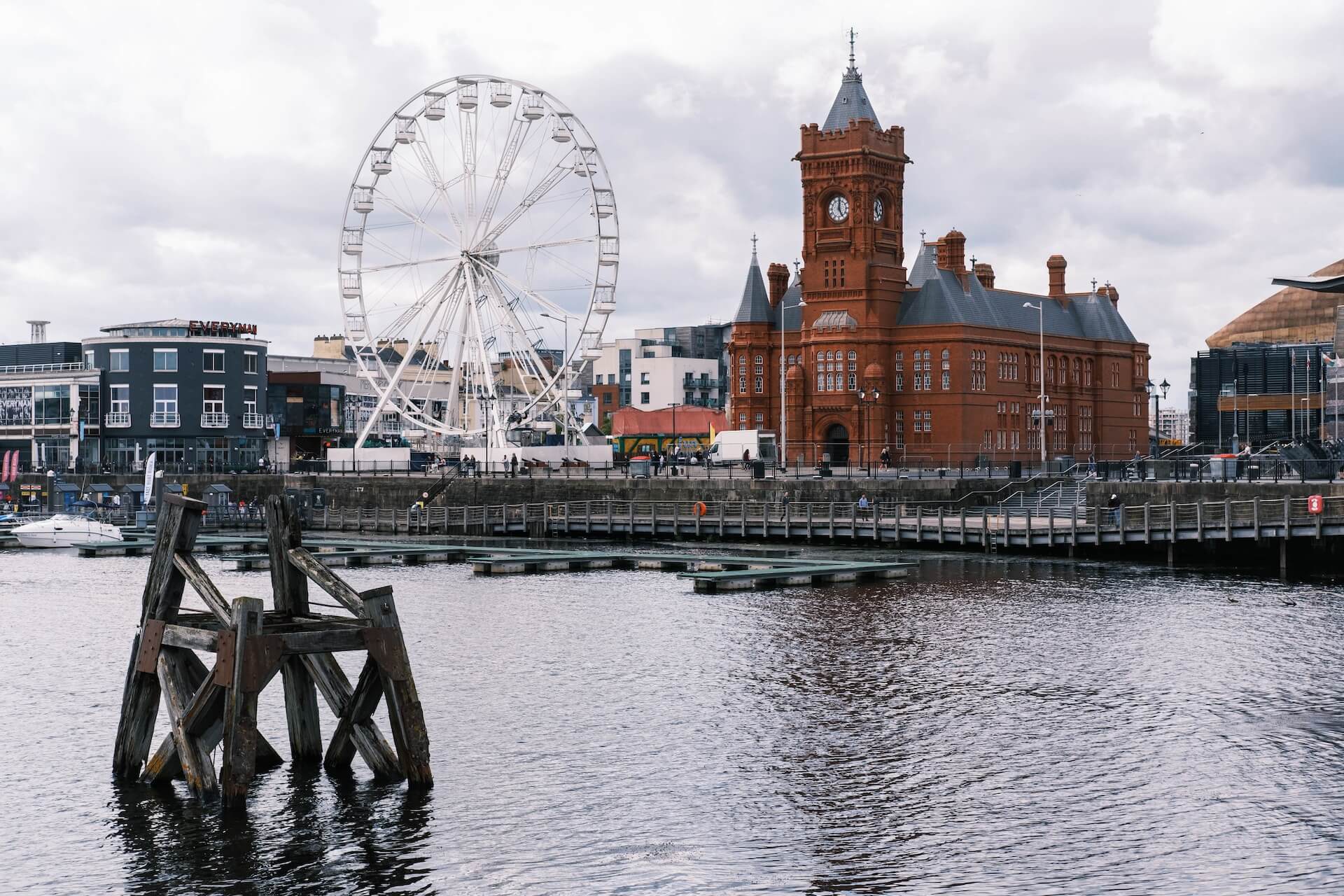 7 Best Places for First-Time Visitors to Wales 
So, you have finally matched the Irish Lottery latest numbers and won the big prize, or you've got your long-overdue pay raise and want to visit Wales for the first time. In this guide, we show you the best places for first-time visitors to Wales. 
Wales has a unique charm of its own. With its ancient mountains and peaceful beaches that could rival the Caribbean, Wales boasts stunning natural beauty. It's also dotted with delightful villages and bustling cities. If you're new to this part of the world, here are some parks and towns to start your journey into Wales' charming culture and landscapes.
Without further ado, let's get this list started.
Penderyn Distillery
Penderyn, just an hour's drive northwest of Cardiff, awaits to welcome newcomers into its authentic essence of Wales. Your adventure starts as soon as you arrive; visit Penderyn Distillery first – arrange a guided tour and learn all about Wales' rich distilling history! Afterwards, taste delightful spirits such as chocolate orange gin or the well-loved Penderyn Madeira, which has aged in ex-Madeira casks!
After your distillery experience, visit the irresistibly charming Red Lion Inn within a 12th-century manor for some traditional Welsh cuisine. After that, consider visiting the nearby Ty Newydd Country Hotel, where you can relax and – if feeling daring enough – indulge in another glass of whiskey.
Pembrokeshire Coast National Park
Pembrokeshire Coast National Park, nestled in the westernmost part of Wales, offers charming villages and breathtaking cliffside views aplenty. Along the 186-mile Pembrokeshire Coast Path, you'll discover captivating attractions. With their intricate designs, St. Davids Cathedral and Manorbier Castle have attracted visitors for centuries. Meanwhile, Barafundle Bay boasts some of Britain's most picturesque beaches.
If you plan to stay in the park overnight, don't miss Tenby. It's a top-notch destination. The cosy Billycan in the heart of town serves as the perfect home base for exploring traditional pubs like the Coach & Horses and Hope & Anchor…
Llandudno
This is a resort town in northern Wales known for its luxurious hotels since the mid-19th century. When you arrive, check-in at the beautiful St. George's Hotel from the 1850s. Then, hop on the local cable car to reach the summit of the Great Orme, a limestone formation rising about 700 feet high, and savour the breathtaking views of the sea.
Down by the shoreline, the Llandudno Promenade and the impressive Llandudno Pier, stretching 700 feet, offer perfect settings for a leisurely afternoon walk. If you're a seafood enthusiast, you'll find excellent fish and chips at various local spots, including Tribells and The Cottage Loaf.
Cardiff
No trip to Wales would be complete without exploring Cardiff, both its capital city and largest urban centre. Here, you'll find many famous attractions ranging from the grand National Museum Cardiff with its collection of botany, zoology, and fine arts displays to Cardiff Castle, which has stood firm since the 11th century.
Cardiff is ideal for exploring Welsh history while meeting modern visitors' demands for great dining and beverages. If cocktails are your beverage of choice, The Libertine in Cardiff's city centre stands out as an exceptional venue; for craft beer fans from all across Britain looking for fresh craft beers, City Arms should be your stopover of choice.
Eryri National Park 
Eryri National Park sprawls over an expansive 825 square miles in the northwest corner of Wales. Easily reachable by train from Bangor or Betws-y-coed, it stands as the foremost and arguably most awe-inspiring among Wales' three national parks, drawing nearly 10 million visitors annually.
Within this vast expanse, charming villages like Beddgelert and Betws-y-Coed beckon with their warm and inviting hotels and guesthouses, serving as ideal launchpads for exploring the untamed splendour of Eryri.
One cannot help but be captivated by the park's dominant feature: its towering mountains. More than half of them exceed the 300-meter mark, with Yr Wyddfa reigning supreme at an impressive 1,085 meters, claiming the title of Wales' tallest peak. Water, too, plays a starring role in this natural wonderland, with over 700 kilometres of rivers meandering down from the mountains through the picturesque valleys. Notably, Llyn Tegid, near the village of Bala, takes the crown as Wales' largest natural lake.
Throughout the year, hikers from near and far flock to Eryri to challenge themselves on the steep slopes and rugged ascents of Yr Wyddfa. However, for those who relish the reward of breathtaking vistas, the Yr Wyddfa Mountain Railway offers a leisurely ascent to the summit, promising a view that's truly worth the journey.
Bannau Brycheiniog National Park
When you step off the train at Abergavenny railway station, you'll find yourself right at the entrance of a remarkable natural wonder in Wales – the Bannau Brycheiniog National Park.
This park is home to South Wales' tallest peak, Pen y Fan, and the Black Peaks. Its name, Bannau Brycheiniog, originates from the practice of lighting warning beacons on the hills during times of invasion.
Within this national park, you'll discover endangered plants and animals, vital peat bogs that play a crucial role in our fight against climate change, and breathtaking landscapes. Every day, something exciting happens here.
You can embark on cave tours, gaze at the stars during stargazing adventures, and follow expert guides on climbs up the tallest mountains. Even if you're new to hiking, there are plenty of reasons to step out and explore this fantastic place.