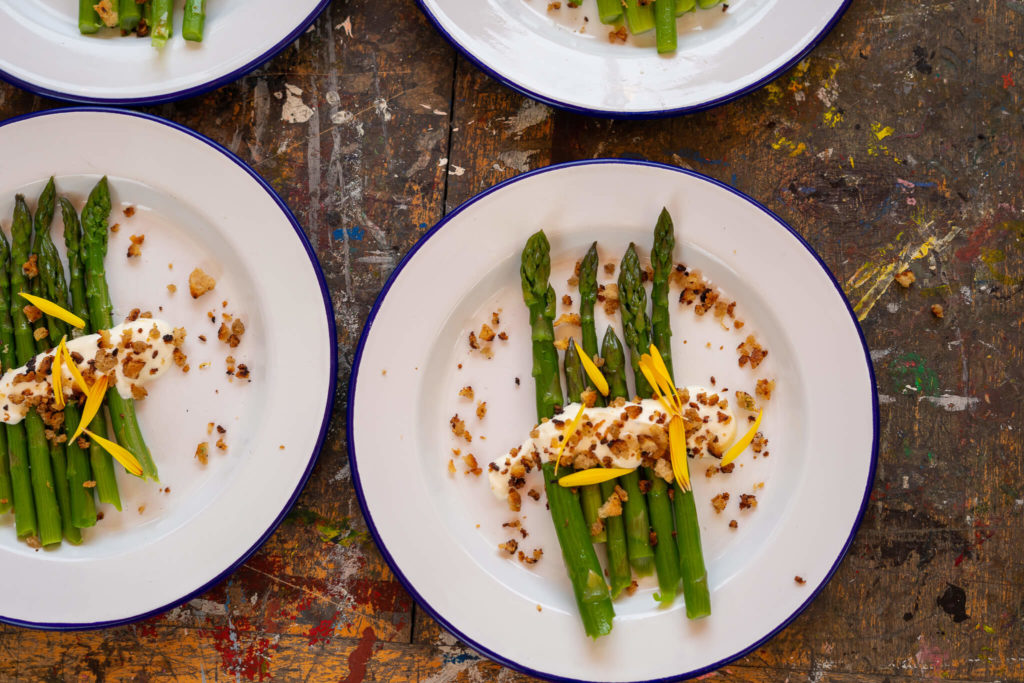 What's On At Hawarden Estate This Summer?
A few weeks back we had the pleasure of being invited up to the Hawarden Estate. Why? To meet the team and hear more about the collection of events they have coming up this summer. You might remember The Good Life Experience, their festival of years gone by — 2022 brings some more intimate and carefully curated gatherings that play up to this beautiful spot in North Wales. Here's what you need to know.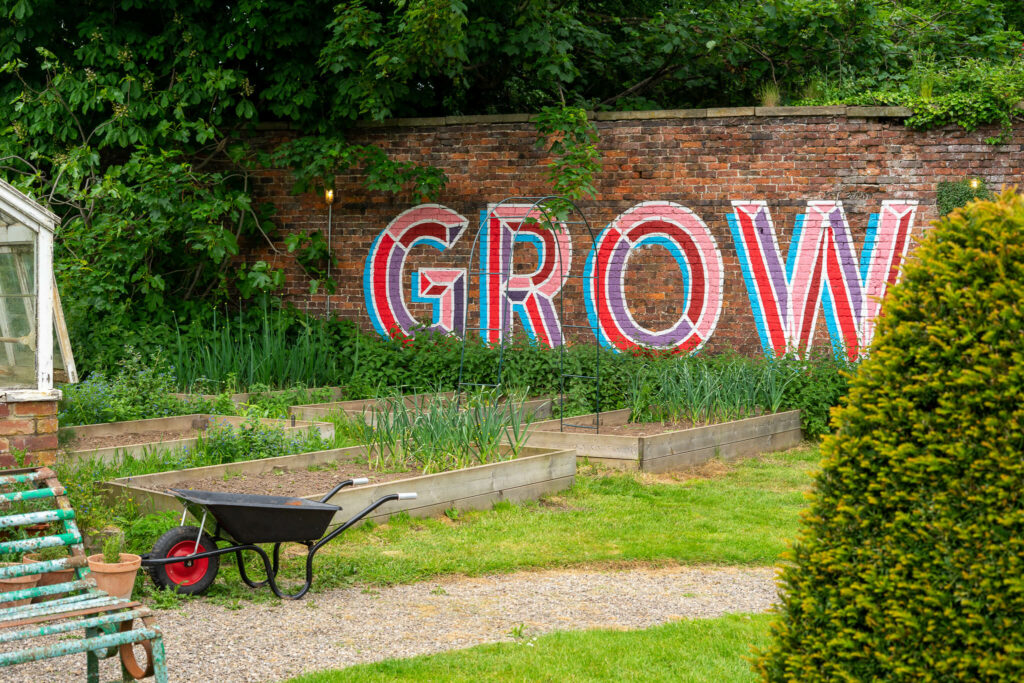 The Hawarden Estate
The estate lies on the edge of Hawarden village in North Wales. We met up with the team at the lovely farm shop (open all year round) and had a wander through the extensive grounds. Beautiful woodlands, a cricket pavilion, swimming lakes, beautiful glamping pitches, and an ancient castle — if that doesn't sound like a great setting for a summer of fun then you're probably reading the wrong article.
The team are also responsible for the nearby Glyne Arms, winner of AA Welsh Pub of the Year in years past. On the day we were treated to outdoor lunch prepared by resident chef, and Director of Food and Sustainability on the estate, Xanthe Gladstone. The meal was cooked over an open fire in The Walled Garden, which will be the home of this year's Summer Camp (more on that below).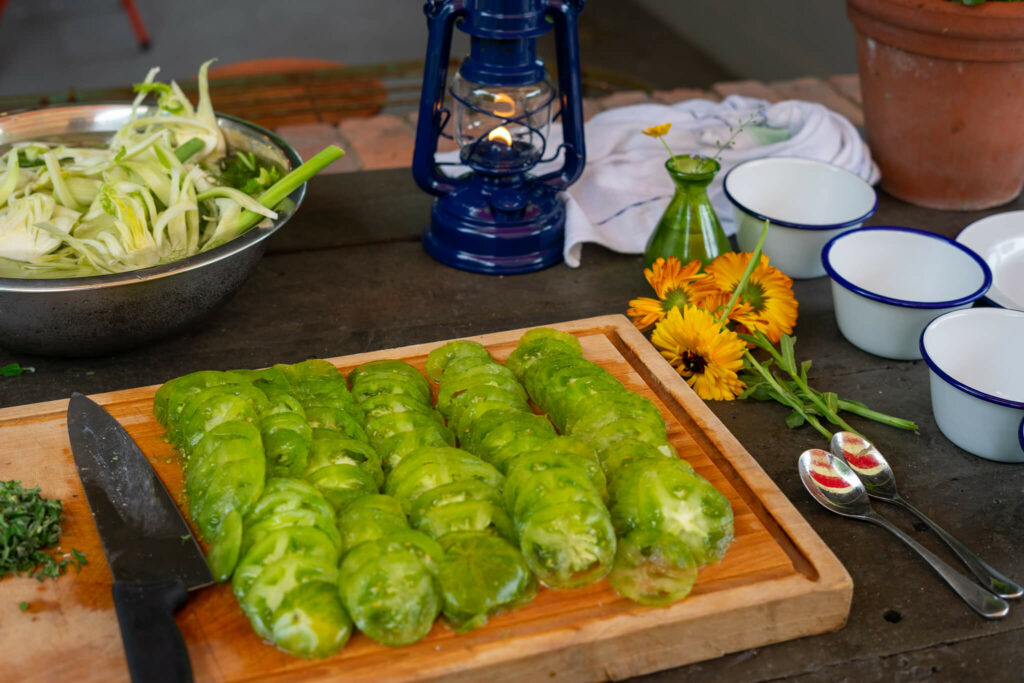 Lots of the food served to us was produced on the estate itself — and if not, it largely came from nearby — chatting to the team it's clear that provenance is a huge part of all that they do when it comes to food and drink. Our three-course adventure through the kitchen garden was the perfect accompaniment to the lovely setting in the Walled Garden. We won't turn this into a full-blown meal review, but if you can make it to one of Xanthe's feasts this summer you won't be disappointed.
The farm shop has fantastic produce you'll recognise from right across Wales (and beyond!)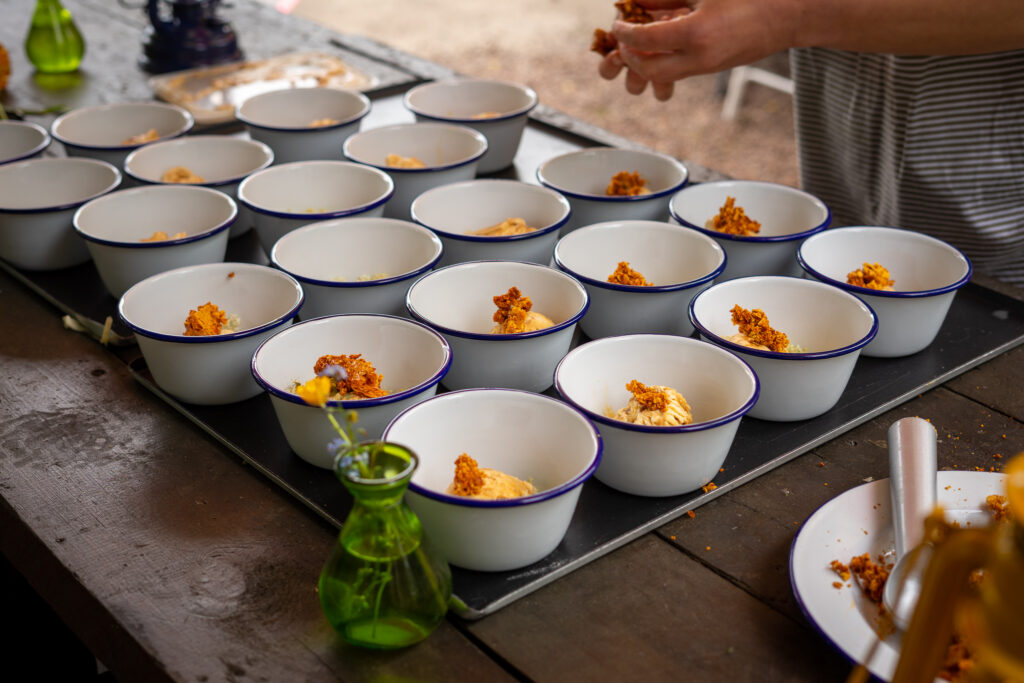 (If Xanthe ever offers you homemade honeycomb ice cream you should definitely say yes).
Events at Hawarden This Summer
There are a wide range of events at Hawarden this summer, starting with Summer Camp. Summer Camp runs through the weekends in July in the Walled Garden. These 'micro-festivals' feature a range of speakers, experts in nature and outdoor crafts, chefs, and plenty of new friends to be made.
This ain't no normal festival setup, we can vouch for the facilities being top-notch, a more luxurious shower, or loo experience you'll be challenged to find. (Yes, they're indoors and plumbed in. Leave the long drops to Glasto).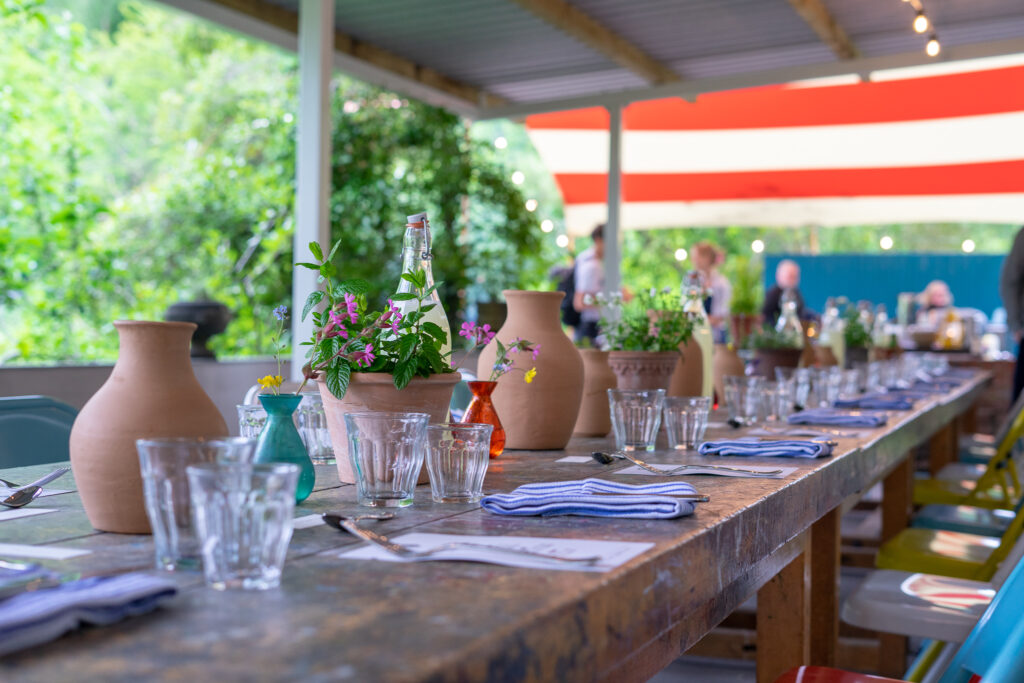 Later in the summer, you'll have the opportunity to camp onsite through August. There are 24 pitches available, with fully kitted-out bell tents available. Then, on the 26th and 27th of August the team will be hosting all-day feasts for very limited numbers of guests, you can sign up for more info about the feasts here.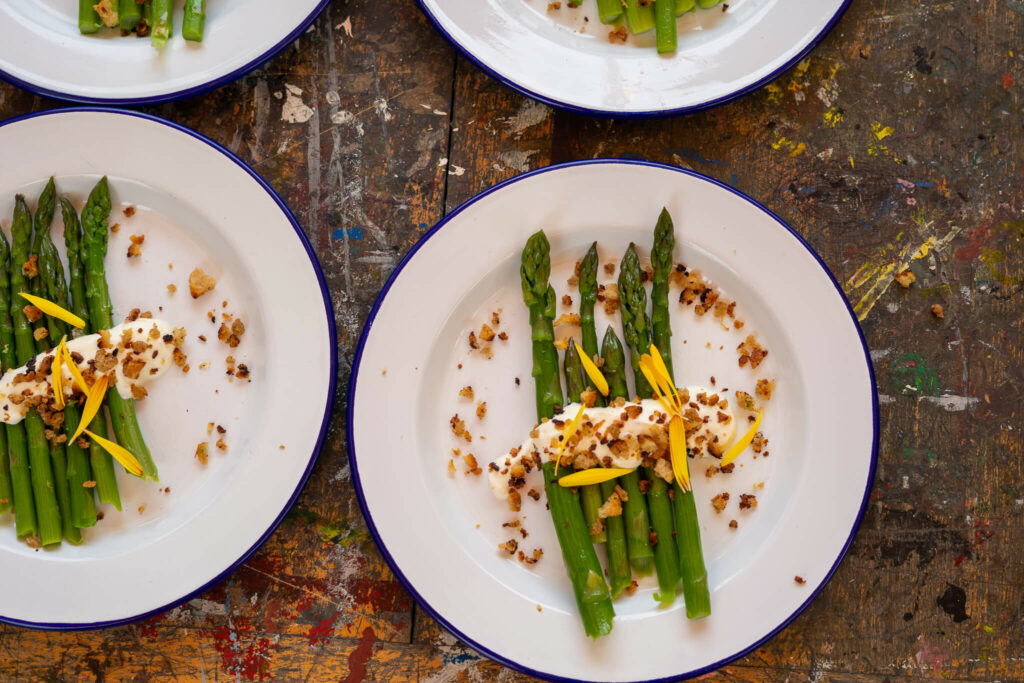 Camp Good Life 2022 — September 16th – 18th
Touted as the small festival of music, food, fire, and ideas, Camp Good Life is a 1,000-person event for those looking for something more than a bit boutique. Taking place over an autumn weekend, there's a fantastic range of artists, speakers, creators and foodies sharing their work. Take a look for yourself: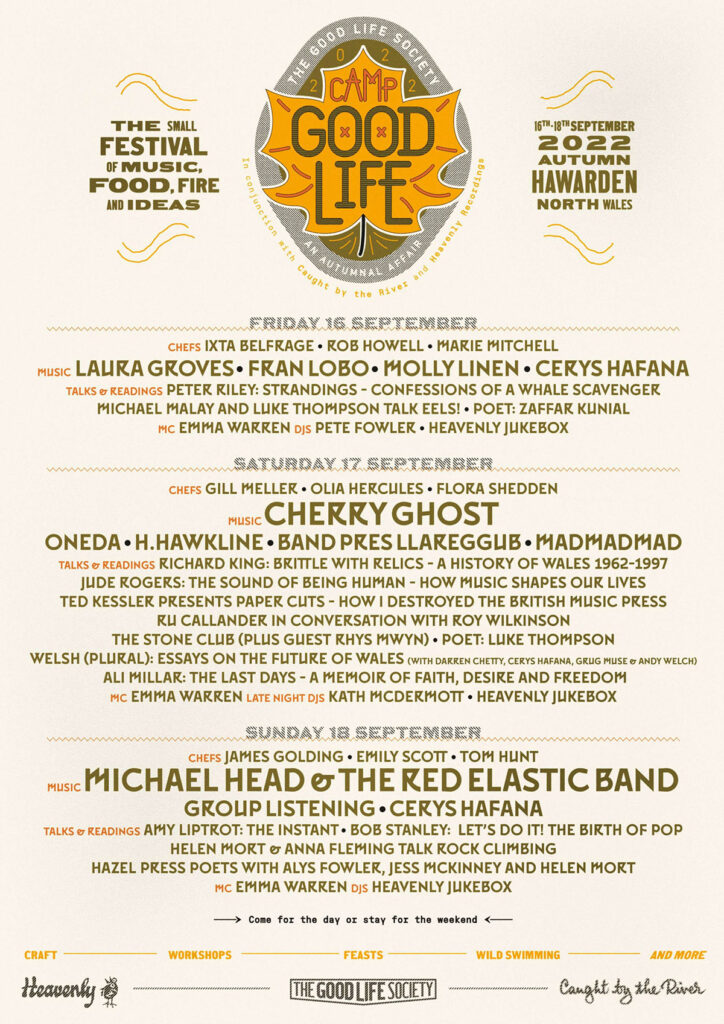 You can head along for the day, or soak up the whole weekend in all its glory. Tickets can be purchased now over here.
A big thanks to the team The Good Life Society for hosting us for the day — and we look forward to catching some of you at one of their events this summer!
---
Stay nearby at Trelan Farm
We were kindly hosted by the brilliant folks at Trelan Farm during our visit. We stayed in their epic Wonder Wagon, a converted trailer that now has everything you'd need for a relaxing escape. The interiors were created by West Elm, and more importantly, there's a bathtub on the deck for a soak under the stars.
Both cabins have amazing views up to Moel Famau. We highly recommend it! Check them out here.