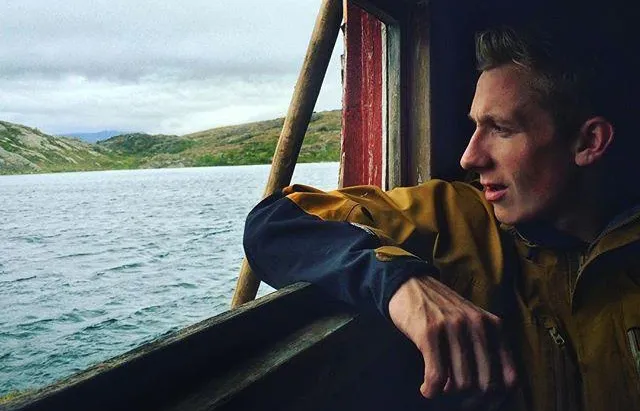 Meet Will Renwick – The Youngest Man To Walk Around Wales
Will Renwick has a passion for Welsh landscapes. That, and walking.

He's notched up thousands of miles exploring Wales on foot. Not only has he walked the Wales Coast Path, but also the Offa's Dyke (both ways), Glyndwr's Way and the Welsh 3000s.
Back in 2013, at the age of 22, he became the youngest person to walk all the way around Wales. We spoke to him about his journey – he talked us through the highs, the lows and the best pint in Wales.
This May he'll be setting off to walk all 300 miles of the Cambrian Way, you'll be able to follow this journey on Twitter and Instagram.
Over to Will:
What inspired the walk?
I was out walking the Camino de Santiago pilgrimage across Spain when I heard about the opening of the Wales Coast Path.
As much as I was enjoying the Camino, I instantly began wondering what was I doing in Spain when I could be exploring my home country. I'd seen a fair bit of Wales beforehand, but I felt I hadn't unlocked it, or hadn't come to feel a sense of scale for it. The Wales Coast Path seemed to be the perfect opportunity.
Where did the route take you?
It began at my front door in the village of Llancarfan in the Vale of Glamorgan.
From there, I walked down the road and joined the coast. I turned left and made my way anti-clockwise around the country, not just taking in the coast along the Wales Coast Path, but also the border along Offa's Dyke. I decided to go anti-clockwise as I wanted to save what I considered the best parts – Pembrokeshire and Gower – until the end, when summer would be in full swing.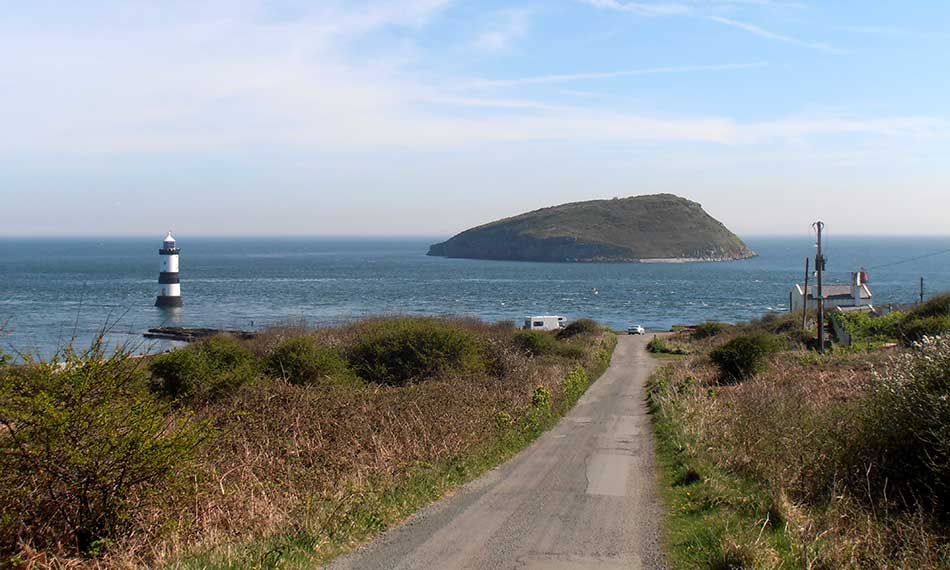 Tell us a bit about the Wales Coast Path?
We are extremely fortunate to have the Wales Coast Path – did you know that Wales is the only country with a footpath that goes right around it?
At least it was when I last checked anyway! We're a country that's famed for landscapes, in particular its coastline. It's so important that we are able to access it. The Wales Coast Path itself is 870 miles, and the Offa's Dyke Path on the border is 186 miles.
That's 1056 miles of potential wandering for all of us to enjoy. The path's still young, having launched in 2012 – but I think it's already done wonders for Welsh tourism. You only need to look at where the people who comment on my blog come from – people from all over the world are interested in walking in Wales now.
How long did the route take?
I was welcomed back at the front door by my family and dogs after 63 days of walking and wild camping.
I could have done it a lot quicker, but there wasn't a need to as this was my gap year and the sooner I got back, the sooner I'd need to find a job! Instead I made sure to stop at just about every pub, museum or castle, and spend time swimming in the sea when the sun was out. For those reasons, it took me a long time to get around Pembrokeshire.
How often did you get lost?
Quite a lot actually.
The waymarking was absolutely excellent, but at least once a day I'd be daydreaming and would miss a signpost and end up off track.It was never a problem, I just went by the motto: 'keep the sea on your right and you'll be alright'. I didn't take a map, just a print out of Wales on Google Maps! When I needed something a bit more specific, for instance to find out what villages or towns I had ahead, I'd pick up an attraction brochure from a pub or cafe and use the map on the back. I don't recommend this as a strategy ..!
Your favourite stretch?
Pembrokeshire is stunning with its little coves, fishing villages and endless beaches, but my best memories are from north west Wales – Anglesey and the Llyn Peninsula in particular.
I'd never been to the Llyn and I completely fell in love with it, particularly the northern coastline. Most of the beaches there don't even have roads leading down to them so you barely see a soul. And of course, it has quite possibly the world's best pub, Ty Coch in Porthdinllaen. It has a beautiful beach literally on its doorstep.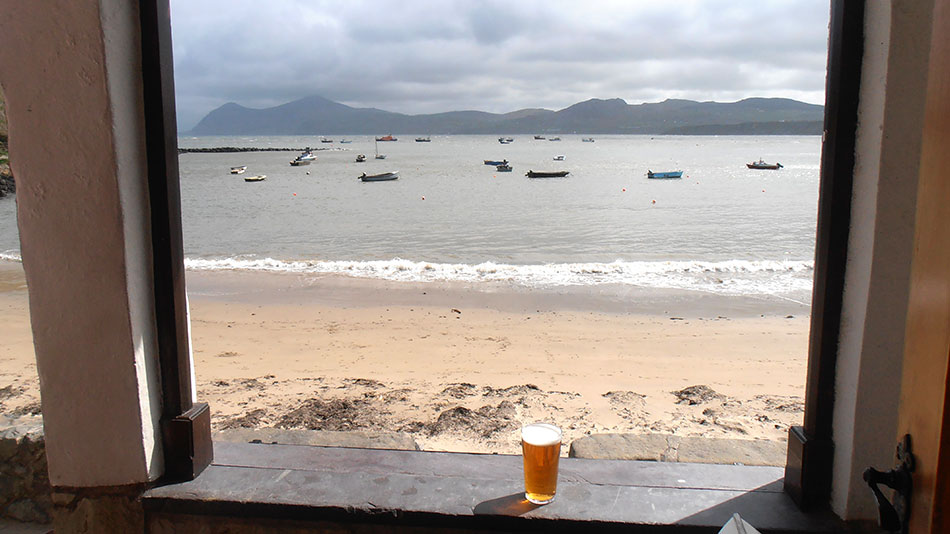 What was the hardest part of the journey?
I was lucky with the weather, but I did have one bad day that I won't forget.I was on north west Anglesey – probably the wildest part of the Welsh coast – and a big storm hit. The wind was so strong that it was a struggle to walk forward and I had to leave the coastline as I felt I was genuinely at risk of being blown off the cliffs.
The rain managed to seep through my coat and it killed my phone. Throughout the whole day I couldn't even find a phone box or bus shelter to hide in. I remember someone pulling up and asking if I wanted a lift. I couldn't accept it as I wanted to walk every footstep around the country. It was very, very painful turning that down.
What's in the bag? Any bits of kit you really couldn't walk without?
One of the biggest comforts along the way was my portable radio. It was quite cumbersome but I loved the evenings in my tent listening to whatever I could pick up – and more often than not, the only stations I could pick up were Irish!
On a more technical side, I was very grateful for my North Face Gold Kazoo sleeping bag, its warmth to weight ratio is excellent. And I loved my little tent, a Vango Apex 200. They don't make it anymore sadly.
My bag started off pretty heavy but about half way through I cleared out all of the stuff that I realised I hadn't touched, and for the rest of the walk I was carrying next to nothing. I basically wore one change of clothes the whole way and I'm not at all ashamed of that!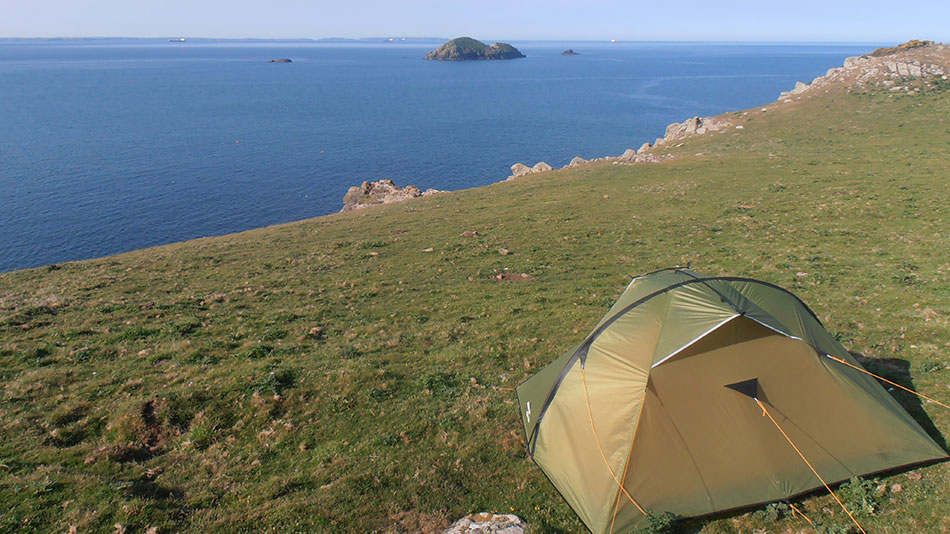 Your best piece of advice to someone wanting to give walking in Wales a try?
Clear a good chunk of your calendar and do your best to make sure you're not walking to a deadline. That way you'll be able to be distracted by all the incredible things and people you'll come across along the way.
You'll also be able to walk at a pace that will allow your mind to wander. If you do have to walk to a deadline, don't set yourself distances, just bring a tent and walk until you find a nice place to lay your head – there are plenty of them.
Just make sure that if you wild camp, you do it responsibly by arriving late, leaving early, and basically leaving the spot tidier than when you found it.
Thanks Will!
---
You can read more from Will in The Great Outdoors, a monthly hillwalking magazine and website.