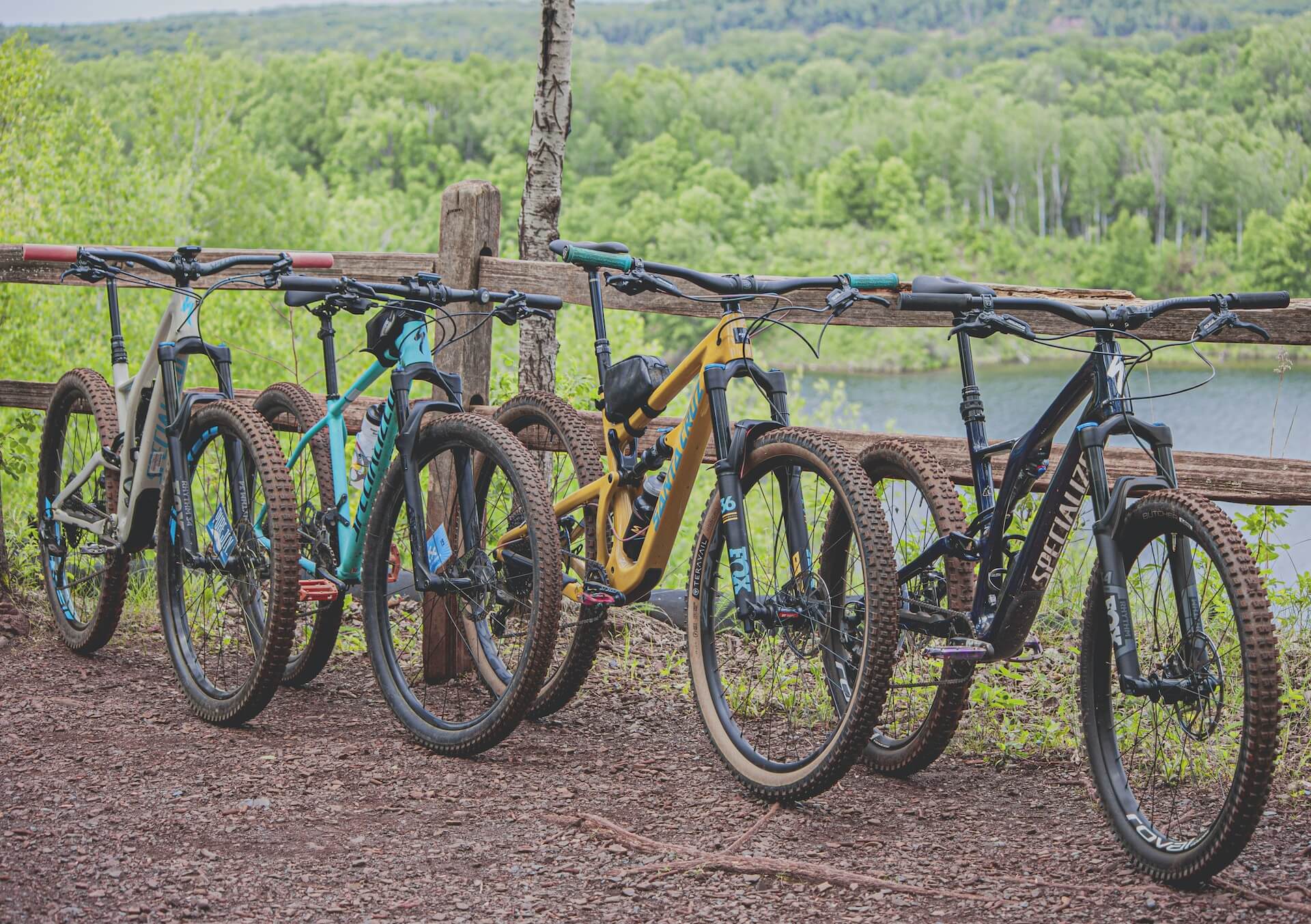 Top 7 Electric Mountain Bike Routes in Wales
With stunning landscapes, Wales has secured its status as one of the best mountain bike destinations in the UK. With so many routes to choose from, it can be hard to know where to head to first but we're on hand with a guide to the top routes for you and your electric mountain bike, as well as the ones to steer clear of!
Our Top 3 Ebike Routes In Wales
Best for Beginners | Penmachno
Best for Rapid Descents | Antur Stiniog
Best for the Scenic Route | Gwydir Mawr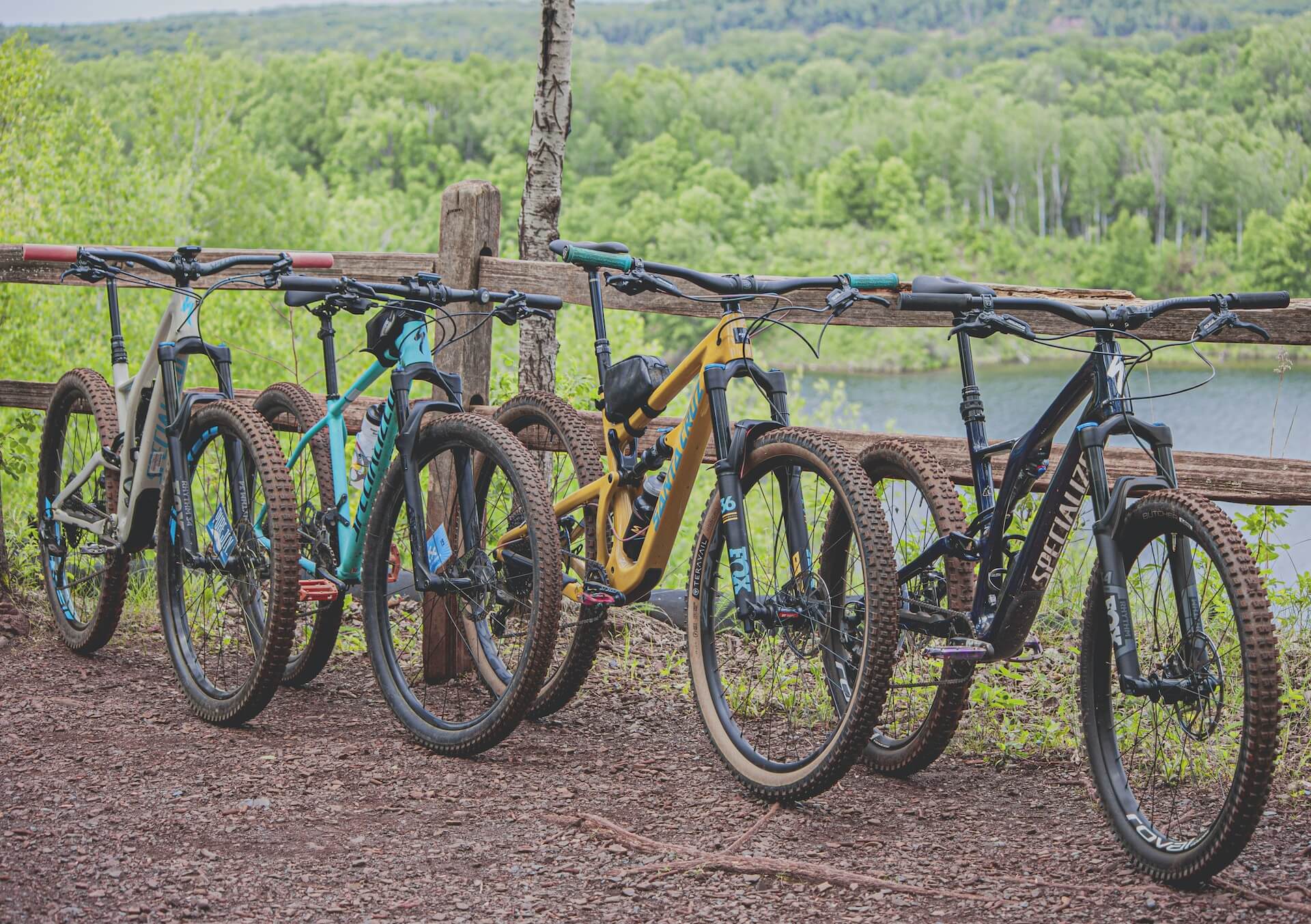 How To Choose The Best Mountain Biking Route
Before selecting the best trail in Wales for your mountain bike, you will want to take into consideration a number of factors. These include:
Your biking level – consider your biking skill level and the difficulty of the terrain. Electric mountain bikes are more capable of dealing with challenging trails, but you should still choose a trail that is well suited to your ability.
Terrain type – think about your preference for the terrain. Of course, a key benefit of electric mountain bikes is their versatility and ability to handle a wide range of tracks, but some models may be better suited to certain terrain types. A bike with wider tires and full suspension, for example, may be better for rocky, technical terrain, while a bike with narrower tires and a hardtail may be better for smoother, flowy trails.
Suitability – check that your chosen trail is suitable for an e-bike. Whilst most trails are perfectly suited to the additional power assistance of an e-bike,some trails may have sections that are too steep or technical for your bike to manage.
Weather – take a look at the weather before heading out. Electric mountain bikes can handle wet or muddy conditions better than traditional bikes, but some trails may still be too difficult or dangerous in wet conditions.
Best Mountain Bike Routes And Parks In Wales | Top 7
1. Coed Y Brenin
Located in Snowdonia National Park / Eryri, Coed Y Brenin is a popular destination for mountain bikers thanks to over 90km of purpose-built trails. With something suitable for riders of all levels, well-maintained tracks, and the most stunning mountain views, these routes offer a mix of technical and flowing sections that are sure to get your adrenaline pumping. This is a must-try mountain bike trail in North Wales! Ebikes can be hired from Beics Brenin.
Pros
Over 90km of purpose-built trails suitable for all levels
Stunning mountain views
Mix of technical and flowing sections
Cons
Can get crowded during peak season
2. Penmachno
A real hidden gem in the Conwy Valley, the trails here offer a mix of natural and man-made features that will challenge even the most experienced riders. If you don't fancy a 30km ride in one go, you can break this trail down into smaller rides that offer powerful climbs and speedy descents and, of course, great views! Penmachno truly is a great destination for a day out.
Pros
Mix of natural and man-made features
Can be broken down into smaller rides
Cons
Limited facilities on site
3. Llandegla Forest
A popular destination for mountain bikers in North Wales, Llandegla Forest has 4 trails to explore that are suitable for various experiences. With technical climbs and amazing descents, as well as a good singletrack selection, the trails here offer great balance.
Pros
Visitor centre on-site with toilets, a bike shop for tyre changes and repairs, and cafe
Suitable for families, beginners, and experienced riders
Cons
Can be busy in peak season
4. Antur Stiniog
It's all downhill from here at Antur Stiniog, which offers some of the best downhill mountain biking in North Wales. Located in Blaenau Ffestiniog, this gravity park has over 7km of tracks to explore, and is ideal for experienced riders wanting a challenge. If you aren't keen on heading back up the hills, take advantage of the speedy uplift service that will have you back at the top in an instant ready for more adrenaline-pumping descents!
Pros
Ideal for experienced riders
Gravity park with speedy uplift service
Cons
Not suitable for beginners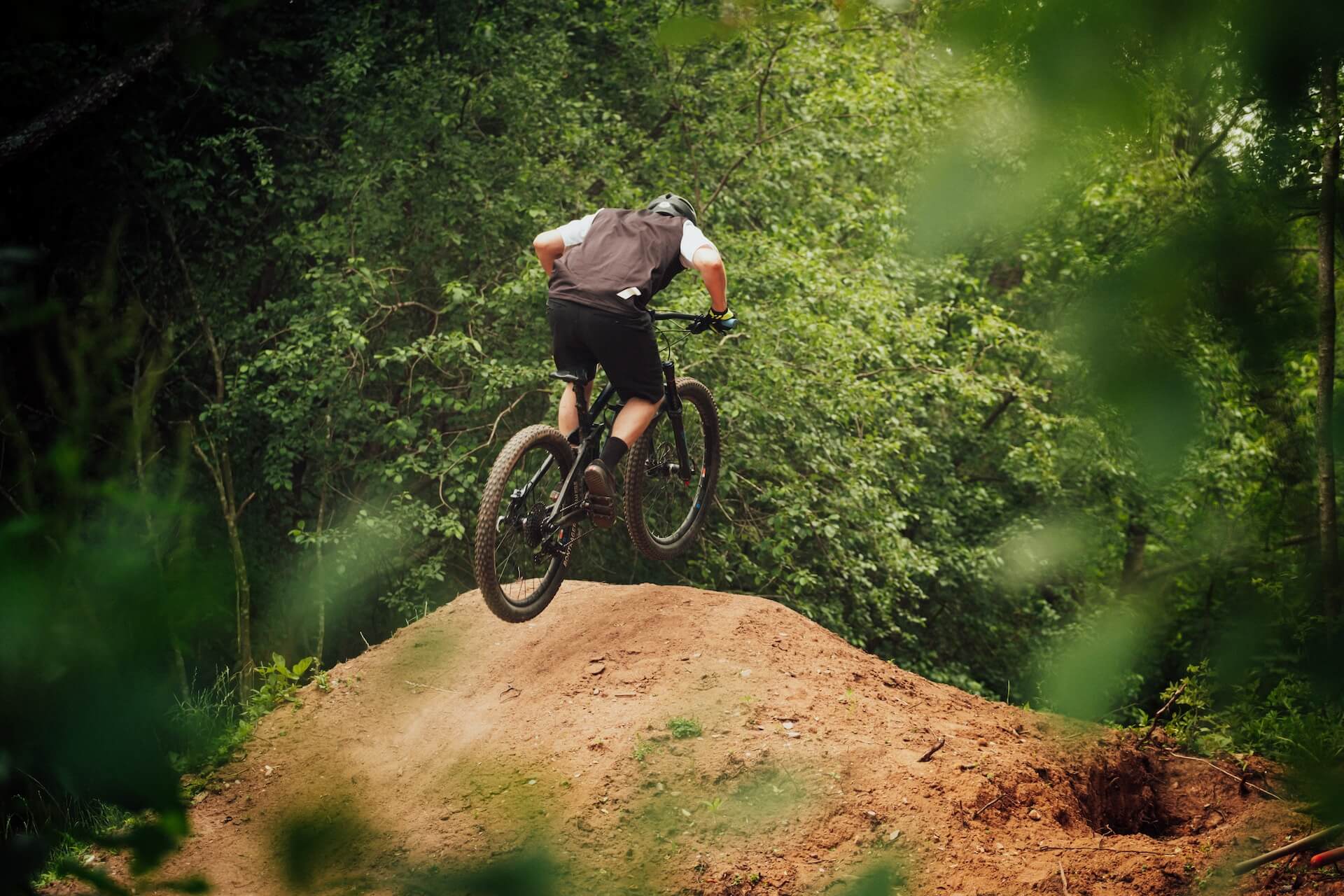 5. BikePark Wales
Perfect for the thrill-seekers amongst us, BikePark Wales is the UK's first full-scale mountain bike park. Located in Merthyr Tydfil, this is the largest purpose-built centre in South Wales, with over 40 trails for riders of all levels. With fantastic on-site amenities, this is the perfect place for riders of all levels to spend the day.
Pros
Uplift service
Cafe and bike shop
Some of the best-managed trails the UK has to offer
Easy access to the Brecon Beacons National Park / Bannau Brychieniog, with amazing rides available
Cons
Highly popular spot that can become crowded
6. Dyfi Bike Park
With one of the highest elevations in the UK, Dyfi Bike Park will not disappoint. Created by the famous mountain bike brothers, The Athertons, the trails at this Snowdonia bike park are great for more experienced riders that enjoy challenging trails with notable features including technical rock gardens, steep drops, and fast-flowing descents. The park also offers magnificent views of the surrounding countryside, including the Snowdonia National Park.
Pros
One of the highest elevations in the country
Great views
Cons
Not as suitable for beginners
7. Gwydir Mawr
Gwydir Mawr, located in the Snowdonia National Park, offers a range of trails that cater to riders of all abilities. From free-flowing to tight and technical singletrack, to massive climbs and descents, the trails here are wonderful, giving great views and making it ideal for those wanting to experience Snowdonia mountain biking.
Pros
Suitable for all experience levels
Shorter length trail available
Cons
Not as many trails on offer compared to other sites
What routes should be avoided for electric mountain bikes in Wales?
While Wales has some amazing mountain biking routes to explore on your e-bike, there are some trails that are best avoided, including:
Snowdon Summit – the route up to the summit of Snowdon is not recommended for electric mountain bikes as it is too steep and technical.
Black Mountains – the Black Mountains in the Brecon Beacons National Park offer some challenging mountain biking trails, but many of them are not suitable for electric mountain bikes. The terrain is very rocky and technical, and the steep gradients can be too difficult to climb without assistance.
National Cycle Route 8 – While National Cycle Route 8 offers some scenic views and easy riding, it's not the best choice for electric mountain bikes as it is mainly on busy roads which can be dangerous.
Frequently Asked Questions
What is the longest bike trail in Wales?
The longest bike trail in Wales is the Lon Las Cymru, which stretches for 250 miles from Holyhead in the north to Cardiff in the south.
Are mountain bikes allowed on Snowdon?
No, mountain bikes are not allowed on Snowdon but there are plenty of other great trails in the area, such as the Marin Trail and the Penmachno Trail.
How long does it take to cycle the Taff Trail?
The Taff Trail is 55 miles long, and depending on your skill level and fitness, it can take anywhere from a few hours to a full day to complete.
Summary
Wales is a paradise for mountain bikers, with its breathtaking scenery, challenging trails, and world-class bike parks. When looking for a trail, it can be hard to know which one is right for you but whether you're a seasoned pro or a beginner looking to improve your skills, our list has got something for all those searching for their next two-wheeled adventure!