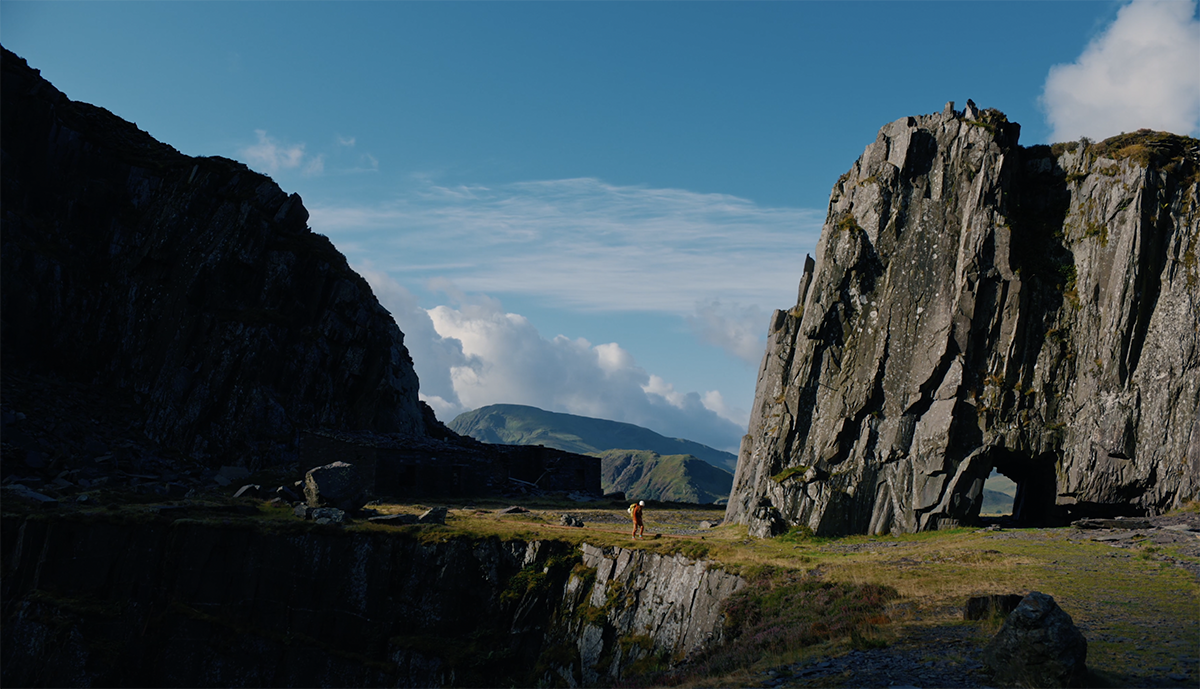 Short Film: RISE — Climbing In Dinorwig Quarry
Welsh adventure filmmakers Chris and Lee Thomas are back with a new short film featuring some of Wales' most rugged environments.
The film is set within an unforgiving environment — and the walls of a Welsh quarry provide a climber with the physical and mental strength to prevent a functional neurological disorder from defining who she is, but also to find solace and reconnection through the act of climbing.
You can watch the film below, and then keep scrolling for a Q&A with Chris and Delyth, the climber and subject of the film:
Delyth, what is FND? And how have you been fighting the condition?
Delyth: FND (Functional Neurological Disorder) is a condition that is caused by faulty neurological and psychological functioning. But to be honest it is far from simple! For some people there can be no underlying pathopsychology, but for me there was. FND has a history of being neglected by health professionals and researchers alike sadly, despite it being the second most common reason that people see a neurologist. I was very lucky in that I got referred through the NHS to a therapist who had a background in psychotherapy. We found ways to heal my trauma and this, in turn, caused the FND symptoms to subside; for others, this is often not the case. I consider myself very lucky to be functioning well now.
How did you get into climbing?
Delyth: I was constantly finding ways to escape my mind as it had become a difficult place to be. Through climbing, I found a safe place to maintain a mind-body connection, as the rewards for maintaining that connection are vast. When you are fully engaged in climbing, you can achieve the ultimate goal of reaching the top. This can lead to feelings of pure happiness, pride, and strength – and this will build resilience. Climbing is a great pastime for anyone wanting to maintain a strong mind-body connection.
Chris, tell us how this project came about?
Chris: I knew I wanted to tell a story about human connections with the landscape but didn't have anything concise in terms of what the story was going to be about. I came in contact with Delyth through a climbing facebook group; we spoke on Zoom and I felt inspired by Delyth's tenacity and desire.
Tell us about the location?
Chris: Dinorwig is the second largest slate quarry in Wales situated between the villages of Llanberis and Dinorwig. It's a location I'm very familiar with, having shot my graduation film there 10 years prior. It was great to go back to view the quarry through a different lens. It's such a unique, atmospheric and cinematic location.
What was it like shooting in such a challenging location?
Chris: The landscape plays a big part in the story and could be challenging at times. Carrying kit everywhere certainly tested our fitness (I needed it) but also the practicality of finding interesting angles and working with the weather kept us on our toes. We got lucky though and managed to plan the story around the various fast-moving weather systems we experienced during the shoot that really lent itself to the story.
Thank you both!
See more short films shot in Wales here: