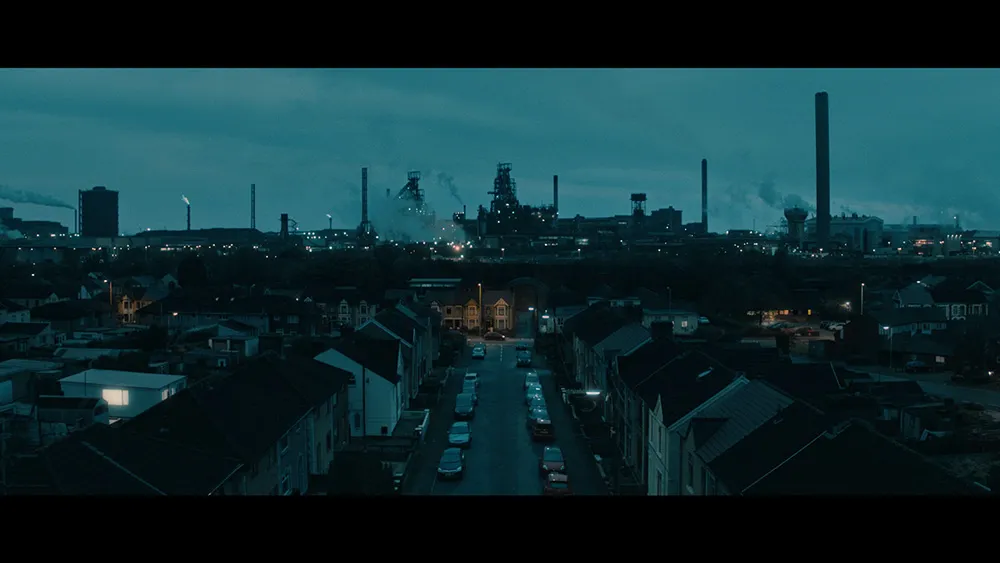 Port Talbot, Land of Steel — Short Film
This week we got a message about a stunning piece of video, created in Port Talbot, South Wales.
Port Talbot is a town historically rich with industry but now challenged by social deprivation. The steelworks, often under threat of closure, employ 4,000 of 37,000 residents. The short film explores some of the iconic views over Port Talbot, seen through the eyes of local runner, and retired steelworker, John. In the words of the team behind the video:
"The Port Talbot steelworks have suffered many setbacks, closures and job losses in recent years, greatly affecting the local economy and community. We follow John (70) a retired worker and lifelong resident of Port Talbot as he runs familiar paths, contemplating the shadows of uncertainty as the future of Welsh steel hangs in a precarious balance."
If you've ever been to Port Talbot, or driven past it on the M4, you'll recognise the iconic shapes and grey mass of the steelworks. The long beach and tired streets provide the backdrop for John's journey.
Get this on the full screen and soak up the atmosphere — and keep scrolling for our Q&A with the Director, Chris Thomas.
LAND OF STEEL from Chris Thomas on Vimeo.
What inspired the project?
I've always wanted to make a film about Port Talbot. As a young boy living in Llantwit Major, I travelled through Port Talbot to visit family in West Wales. I was always fascinated with the landscape and the lights at night. For me, it was just about finding the right story within the town. As an outsider, it was important to make a film for the people of Port Talbot, to get across that the steelworks is an identity. That this town forged by steel is also plagued with doubt.
How did you find John, and why did you decide to tell his story?
I wanted to make a portrait piece through the eyes of a local resident. As a runner myself, I always find it's a great time to reflect and think, to see and discover where you live, so I thought that would be a great angle for the film.
We found John through the running club Port Talbot Harriers. As a 70-year-old runner, it was inspiring to me that he continues to run familiar running routes he's ran his entire life. We met up beforehand to discuss the project, he liked my ideas and was kind and enthusiastic about being involved.
Who did you have working on the film?
Overall the filming took three days, with a team of four people, myself (Producer/Director) Lee Thomas (Cinematographer), Tom Stanley (Co-writer, Grip) and Ben Hoy-Slot (Drone). We're all really good friends from film school and regularly work together on various projects.
Do you have any other projects in the pipeline?
We're just about to shoot a new short film about Cheese Rolling in Gloucester. I've also been developing and writing my first feature film which we're also hoping to shoot in Wales. Can't say too much about that at the minute but the prospect of doing it is exciting! We'll, of course, take every step of the way as a pinch of salt until we've wrapped.
Tell us about the equipment you used to shoot the film?
The equipment we used was an Arri Amira with Cooke S2 lenses. We also used the DJI Inspire 2 X5s Drone.
Credits
Directed by: Chris Thomas
Written by: Chris Thomas & Tom Stanley
Cinematographer: Lee Thomas
Camera Ast/Grip/Overall hero: Tom Stanley
Drone Operator: Ben Hoy-Slot
Grade: Vlad Barin at Cheatit
Sound: James Utting & Mark Hills Factory
Voice Over: Rhys Young at Hoot Studios
Music: Tom Player at LostTrack