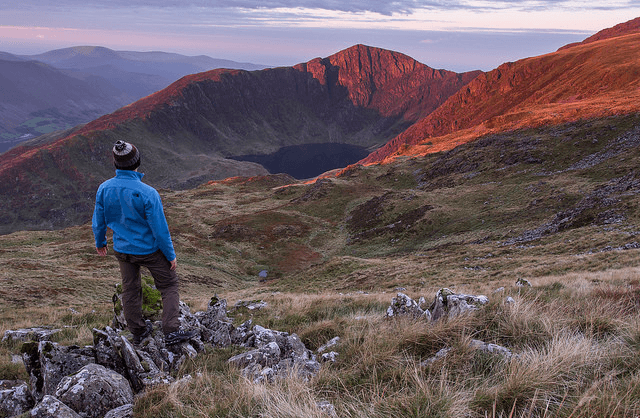 Meet the Photographer: Thomas Roberts
Discover Cymru has grown up on Instagram around brilliant photographers from across Wales.

We were lucky enough to work with twelve of them for our 2017 calendar project. Now, we want you to get to know them a bit better.
First up we chat to Thomas Roberts. Thomas is originally from Llanelli, and is now based just outside the Brecon Beacons National Park.
His work never fails to impress, make sure you follow him on Instagram.
Where did life as a photographer start for you?
I first got into photography when travelling around North and South America, I'd received a DSLR for my birthday earlier that year, but never had the time to get to grips with it.
It didn't come with my on the trip which I instantly regretted. A week or so in I purchased a second hand Yashica 35mm film camera from someone we were couchsurfing with. It was the best thing I did and allowed me to learn about the exposure triangle and composition. When I returned home I was far more equipped to use the DSLR and have never really looked back. After experimenting with various kinds of photography I realised that landscape photography was my true passion which has gone hand in hand with my growing love for the outdoors.
Where's your favourite location to shoot?
A mountain filled with myth and legend, not to mention beautiful lakes and a prominent summit. It has to be Cadair Idris.
What's on your bucket list for 2017, in Wales and beyond?
Returning to Snowdonia as often as possible. It is truly a world class location in terms of beauty and adventure and even though I have been numerous times in the last couple of years I still feel like I'm only scratching the surface.
Apart from that, there is a project I am working on focusing on Wales that I'm looking forward to see develop over the coming year.
Further afield, I am heading to Glencoe and the Isle of Skye in late February. It is somewhat of a Mecca for landscape photographers so I'm looking forward to putting my own take on the landscape.
What equipment do you shoot with?
I use a Canon 6D, my go to lenses for landscapes are the Canon 17-40 L and the 70-200 L.
What would be your top piece of advice for anyone wanting to get into landscape photography?
First and foremost you have to love the outdoors, photography can't be your only motivation.
On many occasions I've been out in the hills and not pulled he camera out of the bag due to conditions not being favourable for landscape shooting. Being able to enjoy these times is important otherwise you'll end up getting frustrated when you come home with nothing. Every outing is a chance to get to know the landscape and even without your camera in hand there is an opportunity to look for compositions and plan images that will work when the conditions are right.
Which shot of Wales that you've taken are you most proud of? Why?
This shot of Cadair Idris that I took that was totally unexpected and unplanned.
I plotted a route up the Minffordd path and had an idea of the images I hoped to take. During the descent, however, for a fleeting moment the light changed dramatically and I managed to capture an Image that was quite different to what I'd seen previously of the mountain.
It is quite a dramatic scene and I think it signalled a change in direction for my photography.
Anything else?!
I have a bit of a reputation of leaving things behind.
Lenses, SD cards, you name it. I once drove off leaving a walking boot on the side of the A470 by Llwyn On reservoir after an early morning hike up Pen y Fan not realising until I'd gotten home to Pontyclun. The soggy boot obviously wasn't very desirable to passers by as when I drove past the next day, there it was! Lesson learned, don't leave your boot on the side of the road.
Thanks Thomas!
---
Follow Thomas on Instagram and check out his website, ThomasRoberts.Cymru for more of his work and to order prints.