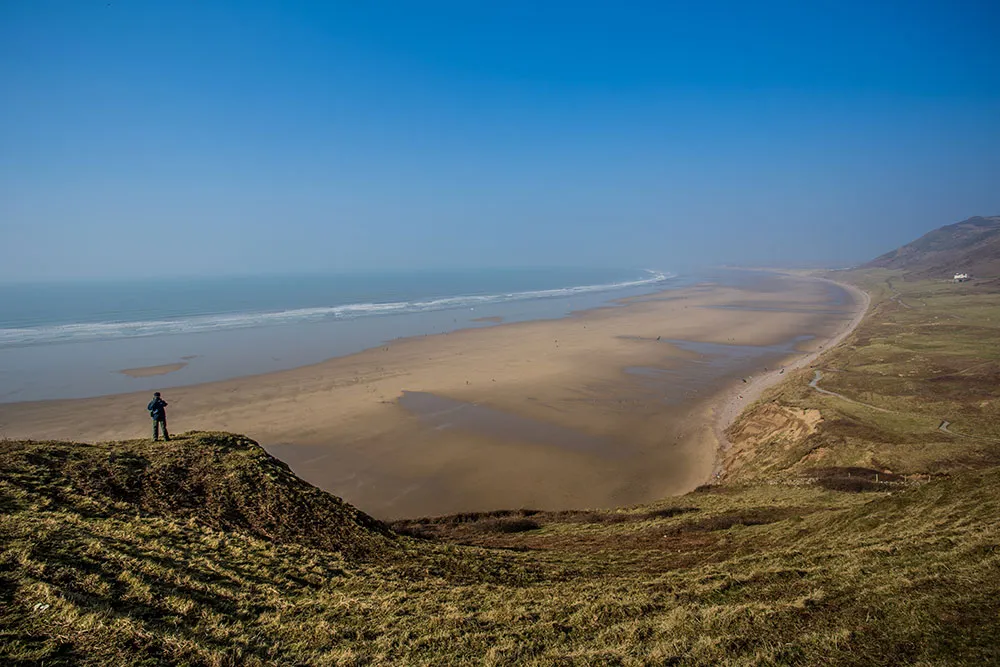 Meet the Photographer: Nathanael Jones
In our third instalment of our 'Meet the Photographer' series we meet Nathanael Jones.
Nathanael Jones is based in Newport, South Wales and his Instagram feed showcases shots from across Wales and beyond.
We love his work – and the often moodier take on some of the best landscapes and landmarks across Wales.
Over to Nathanael:
When did you first get into photography?
When I was little I can remember using the free cameras from Supasnaps, which they gave out free when my Dad had prints developed.
Years later in 2007 when I was travelling around Canada I started really enjoying landscape photography and trying to be more creative with my images.
Where's your favourite location to shoot?
Anywhere in Wales is special to me, but I love exploring the Welsh coast.
What's on your bucket list for 2017, in Wales and beyond?
I really want to photograph Anglesey in 2017. I also want to get to Skomer Island, off the Pembrokeshire coast and photograph the Puffins.
As for beyond, I'd love to photograph Alaska and Antarctica
What equipment do you shoot with?
I use a Canon 6D, Canon 80D, 17-40mm wide angle lens for landscapes, 100-400mm lens for wildlife and Lee filters
What would be your advice for anyone wanting to get into landscape photography?
Get out exploring and enjoy it, take in and absorb the environment around you. There are amazing places out there waiting for you to find them.
Which shot of Wales that you've taken are you most proud of?
The first ever image I had featured on Instagram was of Rhossili Bay and it was shared by Canon UK.
Any of my images that people like and share makes me proud.
Any funny stories from your photography adventures?
I once made the mistake of trying to get images from underneath Penarth Pier, looking out to sea during the winter.
The tide was way out, but I didn't realise how much I would sink into the wet sand. I looked a rather sorry state walking back up the beach after nearly losing both my shoes and with muddy sand half way up my shins! It was a long walk back to the car along the sea front, with a lot of funny looks.
How did you build up your Instagram following? Any tips for anyone just starting out?
I'd recommend the following:
Post regularly.
Use the maximum number of hashtags and tag other accounts in each image.
Tag and use hashtags for accounts that provide features, such as @discovercymru, this will hopefully get your images noticed and featured.
Follow the accounts that inspire you.
Who are your favourite Instagrammers for us to check out?
There are so many amazing photographers on Instagram, some who inspire me are:
Thanks Nathanael!
---
Check out Nathanael's website and make sure to give him a follow on Instagram.