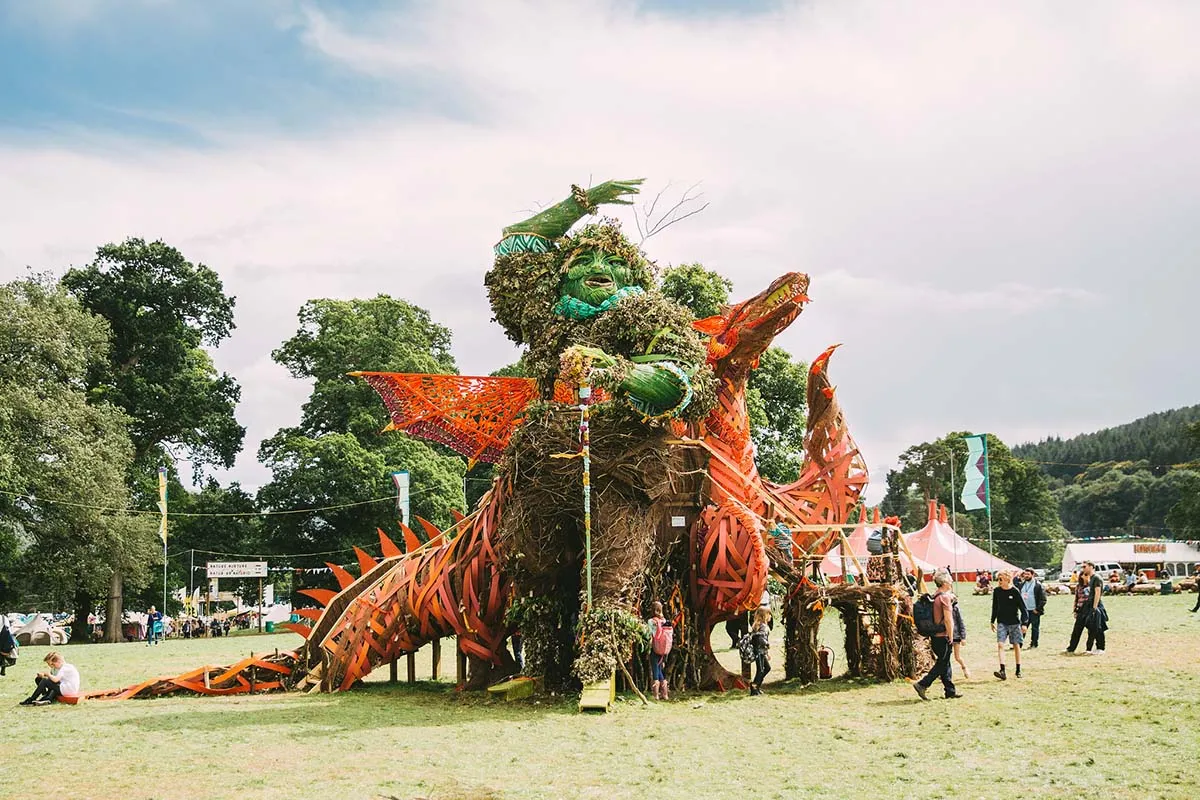 Music, Scenery and Beers — Green Man 2017 Review
The Green Man celebrated its 15th anniversary this year — and did it in style. With the music, comedy, art, installations, food and ale all knocking it out of the park, the Brecon Beacons festival has to be one of the UK's best.
I've been to the Green Man a fair few times since it began, I even remember an early installation at Baskerville Hall above Hay-on-Wye. What stands out every time I head back is that the intimacy of the event hasn't been lost. Helped in part by a compact site and only selling 20,000 tickets, the festival preserves all that is enjoyable about a smaller festival. The Glanusk Estate is blessed with an amazing backdrop for the Mountain (main!) Stage, walled gardens for the more intimate stages and the beautiful meandering Usk separating the site from the main road. Combine all of the above with a brilliantly curated line-up, the Settlement programme (rock up on the Monday and camp for the week running up the festival) and some of the best food and drink Wales has to offer and you're sure to be onto a winner.
I have to admit that this year me and my friends decided not to camp (sorry!) — I'd just finished ten days of work onsite at Boardmasters Festival and the prospect of a real bed back home in Brecon was just too appealing. If camping's not your bag either there is plenty of accommodation in the area, but to really capture that vibe it really has to be done under canvas. Next year…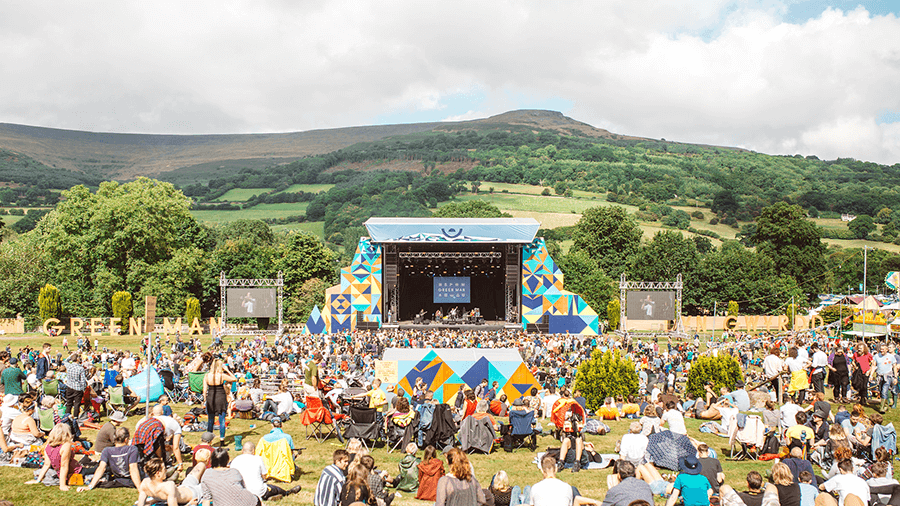 The music and comedy
Whatever you're into, there'll be something for you at Green Man. We arrived without too much of an agenda (the only way to really enjoy a festival in my opinion) and planned to stage hop to get to know some new artists. Gossip of BadBadNotGood having already played the set of the weekend on the Thursday evening when we arrived on the Friday morning had us excited for what was to come. The comedy captured us for quite some time — a great selection of comics had us chuckling into our pints from the off.
Future Islands were a solid highlight of the Friday evening — we came for the famous dancing of frontman Samuel T. Herring and stayed for the duration. I won't bore you with every act we saw, but over the weekend there were some real standout performances for us (and plenty more for others, I'm sure!).
Michael Kiwanuka's Saturday night set blew me away; his unique vocals, excellent band and the energy from the crowd made for a mesmeric experience. (And a big thanks to the well beered gent stood in front of us for sharing his seemingly never ending supply of vodka based cocktails in an effort to sober himself up).
PJ Harvey came, saw and conquered Green Man 2017 on the Sunday night (following on from Ryan Adams who had done much the same the night before). Sadly the BBC's recording has now been taken offline, but you can catch a glimpse with a quick search over on YouTube.
Kate Tempest was brilliant, as was Johnny Flynn. The beat that never stops beating at Chai Wallah's was (as always) lively into the early hours, with incredible acts throughout. The Extreme Sports comedy with James Hancox on Saturday evening remains one of the most bizarre yet entertaining hours I've spent in a festival comedy tent.
The beer
The Green Man know how to do a beer festival. In fact, judging by some of the beer twitchers in the main beer festival tent, I'd say it draws a section of its crowd just for the beer. Said tent had a wonderful array of kegs from across Wales. We supped many great pints over the course of the weekend, suffice to say that we didn't leave disappointed.
There were over a hundred beers on offer — and while I'll struggle to pick out a favourite, some favourites from my group included the ever popular Tiny Rebel brews, Brecon Brewing and some great North Walian jars from Purple Moose and Geipel. There's a load of good Welsh cider as well if you're apple inclined. I'm not. Sorry.
The art
Green Man doesn't stop reminding you that you're on the outskirts of one of Wales' most beautiful National Parks. And rather than trying to distract from that, they complement it with some great installations. In fact, the aforementioned main stage is a work of art in itself — the backdrop of the rolling Welsh hillside is unrivalled at any festival I've ever attended.
There were some great areas to explore, including the woodlands near the walled gardens that housed 'Ecplise' by a London collective (aptly) called Lumen. The glimmering work stood as a tribute to the full solar eclipse happening in the US at the same time. It drew a continual crowd of onlookers and seemed to evolve with the changing light throughout the festival.
Nearby was another 'Lumen', this one created by David Ogle. His luminous neon trees came to life after dark and their glowing branches created an eerie effect.
Our verdict?
Book your tickets for next year. If you can hack a bit of rain (it seems to always rain), Green Man delivers on everything you could want from a smaller festival. The crowds were the friendliest around, the line-up was fantastic and if it's all a bit much for you then you can kick back and gaze at scenery of the Brecon Beacons. Dreamy.
Next year we'll camp.
It's taken me two months to write this review so you've missed the early birds (sorry), but keep an eye on our Twitter feed and we'll give you the nod when they're back on sale.