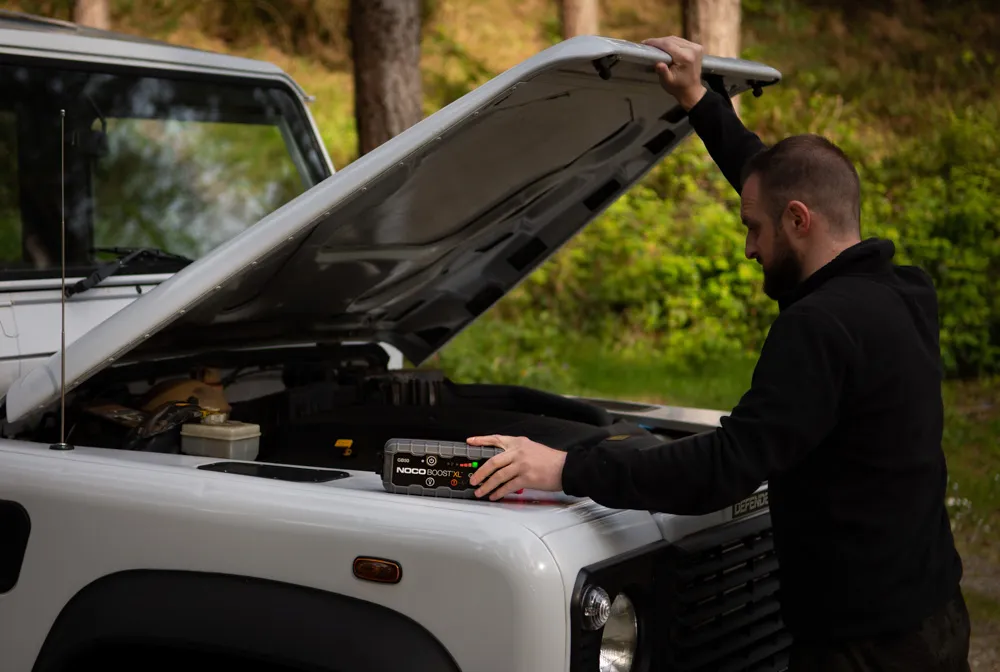 NOCO Boost XL GB50 Review: The Best Portable Charger And Jump Starter?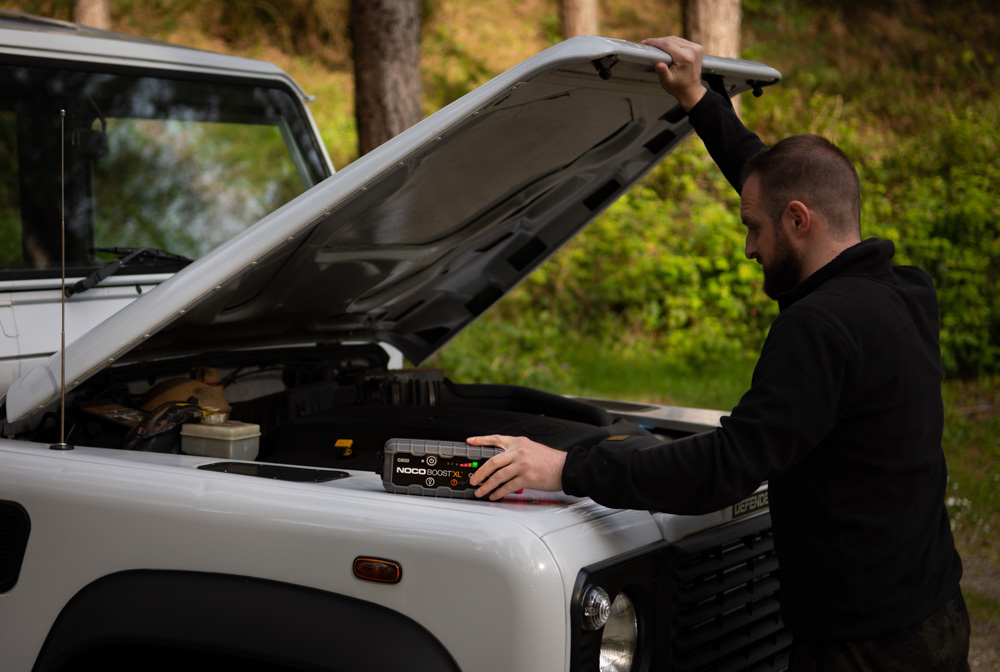 When you're out and about in the mountains, it's a great time to disconnect. Stow that mobile phone, turn off the notifications and soak up the views. Despite all that — heading out without your mobile in your bag in case of emergencies (and to get that Insta shot) isn't the best idea. And, even worse, getting back to the car with a flat battery on a cold evening is a proper nightmare.
So, when NOCO got in touch to see if we'd like to give their NOCO Boost XL GB50 portable jump starter a test we were all for it. This thing promises a bunch — it can keep your gadgets charged and it can jump start your wheels. Portable battery chargers are no innovation these days, but with the added features on offer here we were excited to give it a whirl.
Discover Cymru collaborator Alex Davies has been road testing it for us. Alex rents out his beautiful VW Camper in Snowdonia — and if you follow him on Instagram you'll know he can often be found out exploring in his beautiful Land Rover Defender or on the waters around Anglesey and the Menai Strait in his boat.
NOCO Boost GB50 XL – the verdict?
So, what's our verdict on the NOCO Boost GB50 XL? The GB50 is an ultra-portable, lightweight and compact lithium-ion jump starter for 12-volt batteries — and a portable charger for your gadgets while out on an adventure. You can safely jump start a dead battery in seconds – and up to 30 times on a single charge. That's pretty powerful.
But how does it hold up when you're out adventuring? One thing Alex found really useful was the built in 200 lumen LED flashlight (it has some decent modes, including flashing and emergency SOS) and the ability to charge phones or cameras via the USB ports — this thing is definitely more than just a jump starter.
It's worth considering that it packs a punch when it comes to weight — at 748g it's going to be adding some weight to any ultralight adventure fans, but when you consider what you're getting (and if you're carrying a portable charger anyway), it might well be worth it. If you're after something even smaller they also make the NOCO Boost Sport GB20, that comes in at just 454g, but has a considerably lower power capacity.
And what about that jump starter? Well, while Alex hasn't had to jump his cars yet, it did the jib beautifully on his boat on an engine that hadn't started all winter. We'll call that a success! So, with the torch built in, and holding a charge for up to a year it's a handy bit of kit.
---
As is the law, please note that that as we got the product for free, this post should be deemed an #ad.
But also note that we don't publish content that we don't back — and we've given this device a pretty thorough test so we could share this review with you.