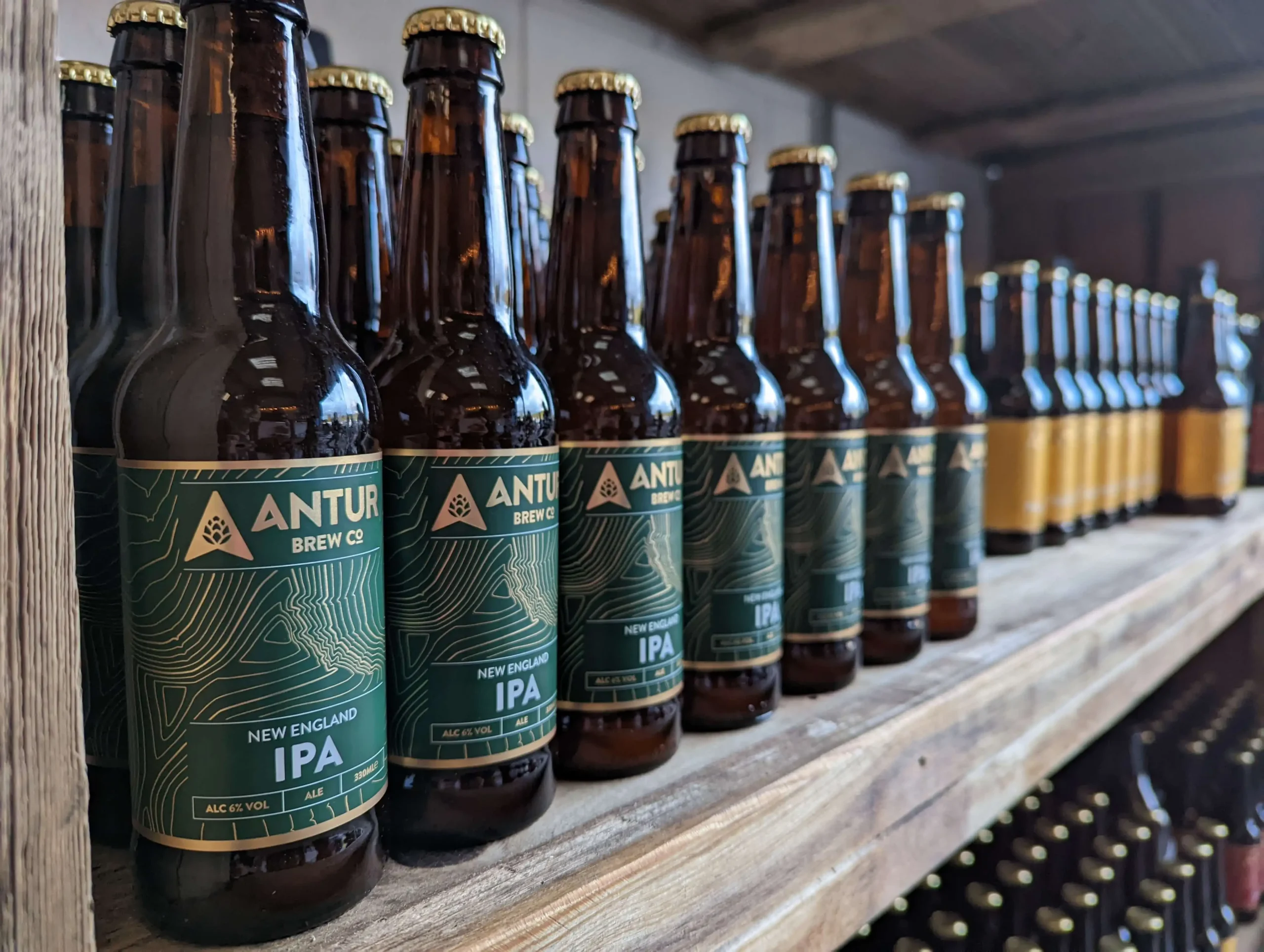 Antur Brew Co — New Brewery In The Brecon Beacons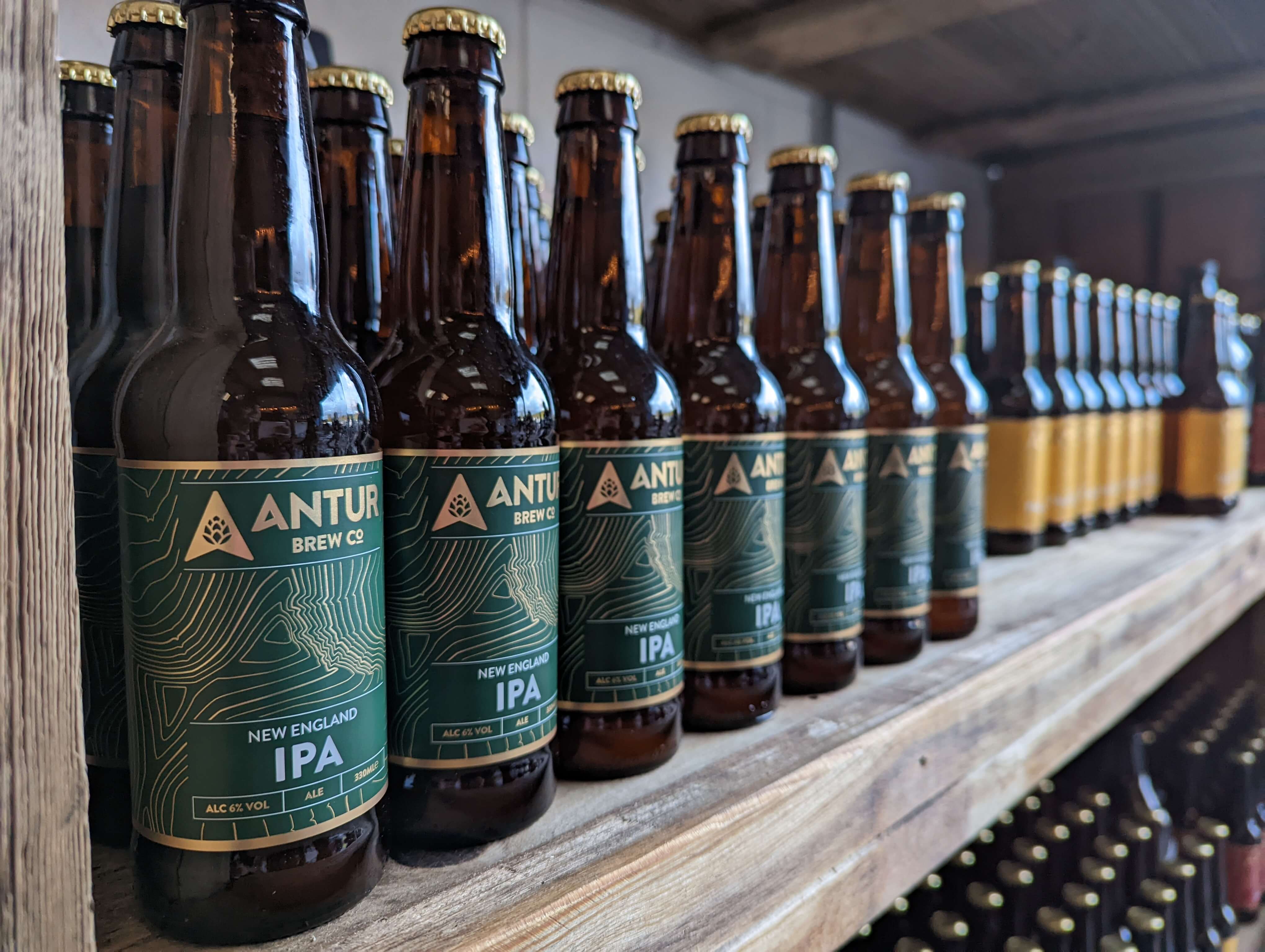 Beer fan? We've got some great news for you. Wales has a brand new microbrewery, and it's just opened its doors in Three Cocks on the edge of the Brecon Beacons National Park. Antur Brew Co has a great range of beers to suit every taste — so if you're planning a trip to the area this summer, you have a new destination to add to the to-do list.
Now the dust has settled on their opening weekend, we sat down with the owner and chief brewer Lance van Dijk to hear more about the project:
Lance — tell us about how you got into the brewing game?
I've always been interested in beer and the huge range of options out there, especially the European styles from Belgium and Germany. Having worked in every industry there is during my twenties, I finally made the jump into brewing three years ago. I started out working at a real ale brewery in Hereford and then moved to a brand new brewery in Devon specialising in lager styles.
And so how did Antur Brew Co come to be?
We were living in Cornwall when the pandemic started and it really made us re-evaluate what's important to us and decided to move back to Wales to be closer to friends and family. Seeing a big niche for a new local microbrewery in the area, I started to put together a plan. I've been viewing locations and searching for a brew kit for the best part of a year. I finally secured a unit and sourced a brew kit through a family friend — and so in January 2022 we moved in and began the hard work of building the brewery!
What types of beer can we expect?
I've always preferred cleaner beers and having worked at a lager specialist I wanted to focus on beer at its best. Think quality ingredients and approachable, clean beer styles.
For the core range, I selected and tweaked four styles; the New England IPA (hop-forward), the Session Pale Ale (super sessionable), the 'New' Alt (malt-forward), and a Helles Lager (clean and balanced as lager should be). Throughout the year we will be producing regular specials to mix up our core range.
Tell us about the brand and designs.
I was really keen to incorporate a link to the Brecon Beacons where I'm from and the brewery is located. Very early on in the design process, we had the idea of using local landmark contours for our labels.
While name hunting we also came across Antur, the Welsh for 'adventure'. The word being of Welsh origin, but also sounding a bit European/ Dutch really stood out to me as I was born in Wales but I have Dutch heritage. With the basic concept in hand and the name trademarked we were lucky enough to work with Ed and James from That Studio to make the dream a reality.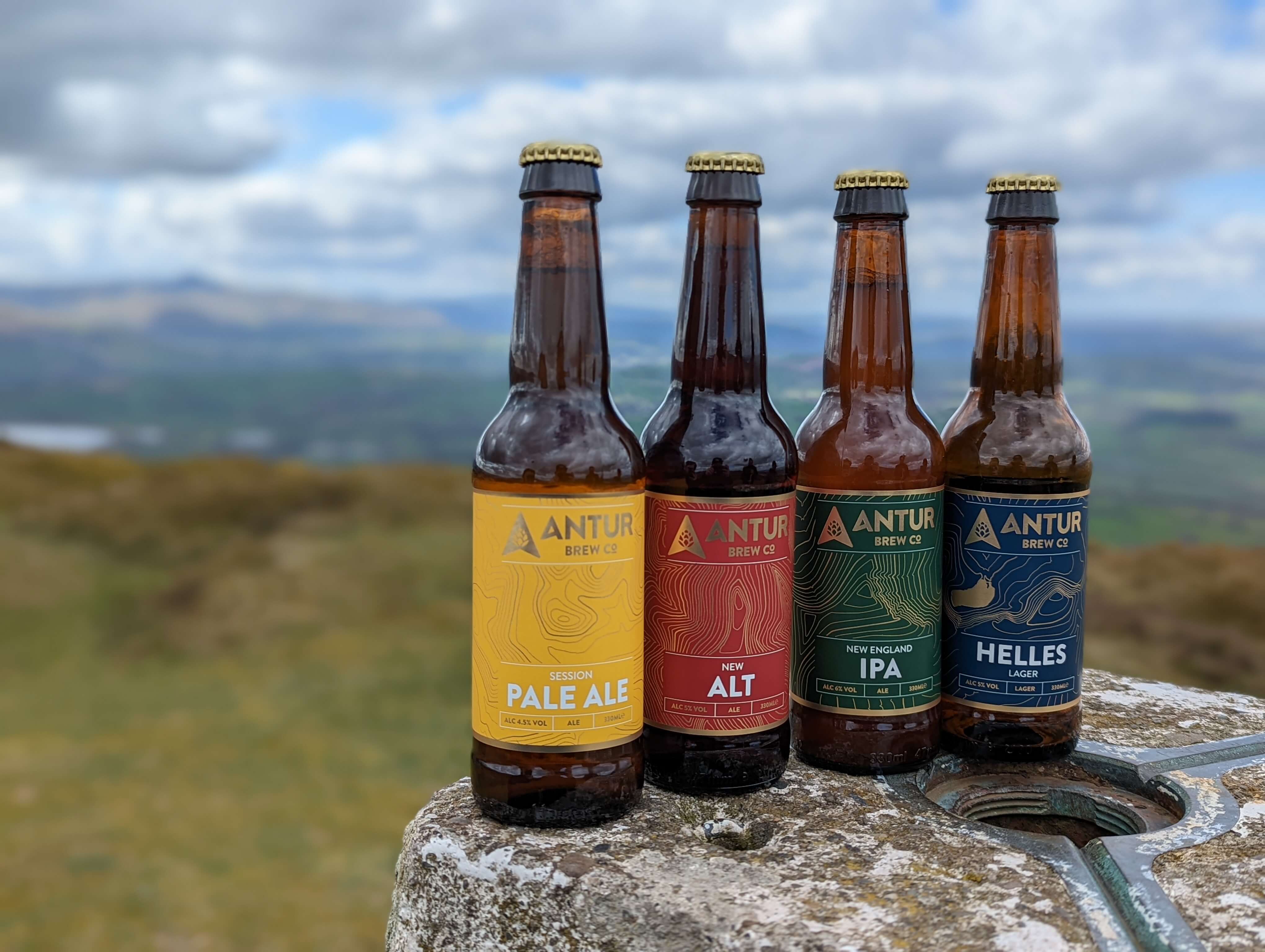 So where can people find you?
You can find our brewery and bottle shop in 'Three Cocks', on the edge of the Brecon Beacons. We're selling bottled beers and refillable 'growlers'.
Further details are available on our website anturbrew.com, or for the socialites out there you can find us on Instagram and Facebook.