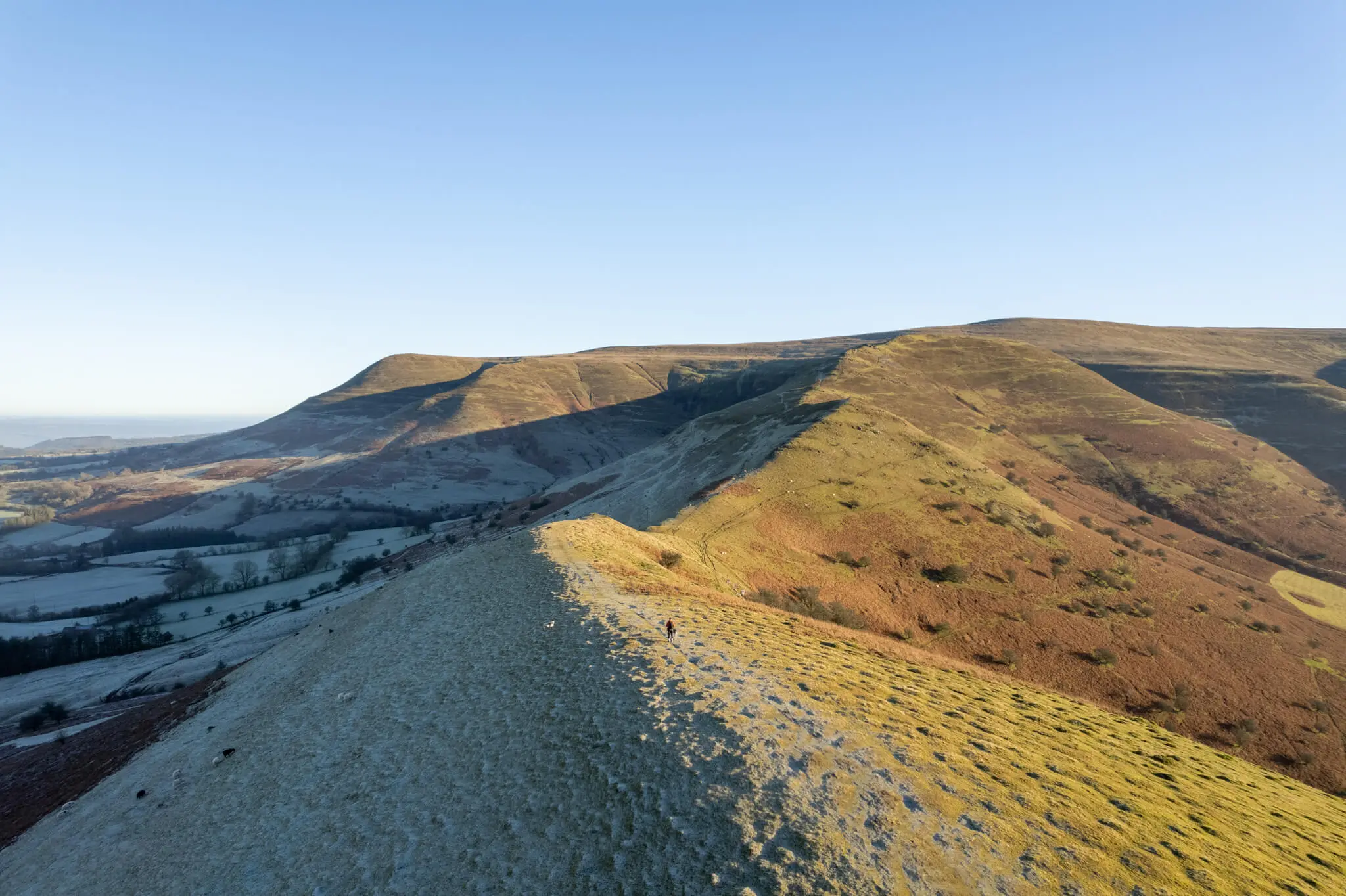 Chris Knight's 8 Tips For Beginner Solo Hikers
If you follow us over on Instagram, you'll have no doubt seen some of Chris Knight's (@ohwhatakinght_) epic photography featured on our feed. When his professional rugby career got cut short due to injury, Chris went all-in on outdoor adventure now loves to share solo hiking tips and experiences on his YouTube channel. He's got some amazing experience exploring not just in Wales, but epic locations like the Dolomites, New Zealand and Switzerland.
Chris has kindly allowed us to share his latest video on solo hiking below, and you can find a summary of his top tips below. We highly recommend watching the video for some epic scenery in the Brecon Beacons and some great dog content.
Get around it:
8 Tips For Beginner Solo Hikers
1. Plan Your Solo Hike
As with any outdoor adventure, planning is key. That means planning your route, checking the weather — and even scouting where you're going to park the car. It seems obvious, but as the old saying goes; fail to prepare, prepare to fail. Chris recommends three steps:
Google the route — find route guides, information and even photos from the route to get you familiar.
Plot the route — use apps like OSMaps, Maps Me and Komoot to create a digital version of your route.
Check the weather — cross-check a number of sites to make sure the information you're getting is accurate. The Met Office, Mountain Forecast and Windy are all great resources.
Chris has some epic shots of wilderness areas right across Wales, often in winter conditions. If you're planning to hike in the winter it's essential you familiarise yourself with the route. The weather can change in seconds out on the hills.
And if it's your first solo hike, a short and familiar route is a great place to start.
2. Safety When Solo Hiking
Chris has a number of important tips when it comes to safety when solo hiking:
Tell somewhere where you're planning to go and when to expect you back — that way they can raise the alarm if anything goes wrong.
Drop a pin at your start point, so you know where you're returning to.
Carry a phone, powerbank, headtorch and a first aid kit, ideally with a foil blanket to keep you warm in case of injury.
Know what to do in an emergency. You can reach Mountain Recuse on 999, and apps like What3Words can help you share your location if you get disorientated.
3. Make Sure You Have Time For Your Route
It's always better to have too much time for your planned hike. Chris recommends considering all of the many variables when you're out on the hill; the terrain, weather, lack of parking, photo stops, and the gear you're carrying can all slow you down.
Be honest with yourself. There is no point hitting a route that is beyond your ability as you'll only end up having a bad day out.
Make sure to leave more than enough time to make it to your destination! Plus, no one wants to rush in amazing scenery.
4. Wear The Right Clothing
The weather conditions out on the hills are highly variable, all year round. Chris recommends planning both for the time of year and for the forecast, which you should always cross-check across multiple sources (check the video for Chris's favourites). Chris's essentials for your pack all year-round include:
A decent waterproof jacket (yes, even in summer!)
A good pair of warking boots
A comfortable back pack, with chest and waist straps
Lots of layers for changing weather conditons.
Chris has another video on the way detailing his favourite gear for a day out hiking, subscribe to his channel to make sure you don't miss out!
5. Food and Drink For Your Hike
Staying well fed and hydrated when you're out on a hike. Again, Chris recommends over-preparing for your day on the hills. A Camelbak or hydration pack is a great way to keep your fluids up without regular stops, and a good feed before you set off is a great to set yourself up for a longer hike.
A good mix of snacks — and not just sugary ones — are important to keep yourself going on longer hikes. And if you're going to be out for a longer period, water purification bottles are a great way to avoid having to carry water all day (provided there are water sources on your route).
6. Nail Your Navigation
Making sure you know where you are (and where you're going!) is essential.
If you're not familiar with using a paper map and compass, Chris recommends getting familiar. While he tends to use navigation apps on his phone most of the time, you can't always rely on technology and old-school navigational skills are the perfect backup should something fail.
GPS and navigation apps can be a drain on your phone battery, so make sure you have back-up power bank with you.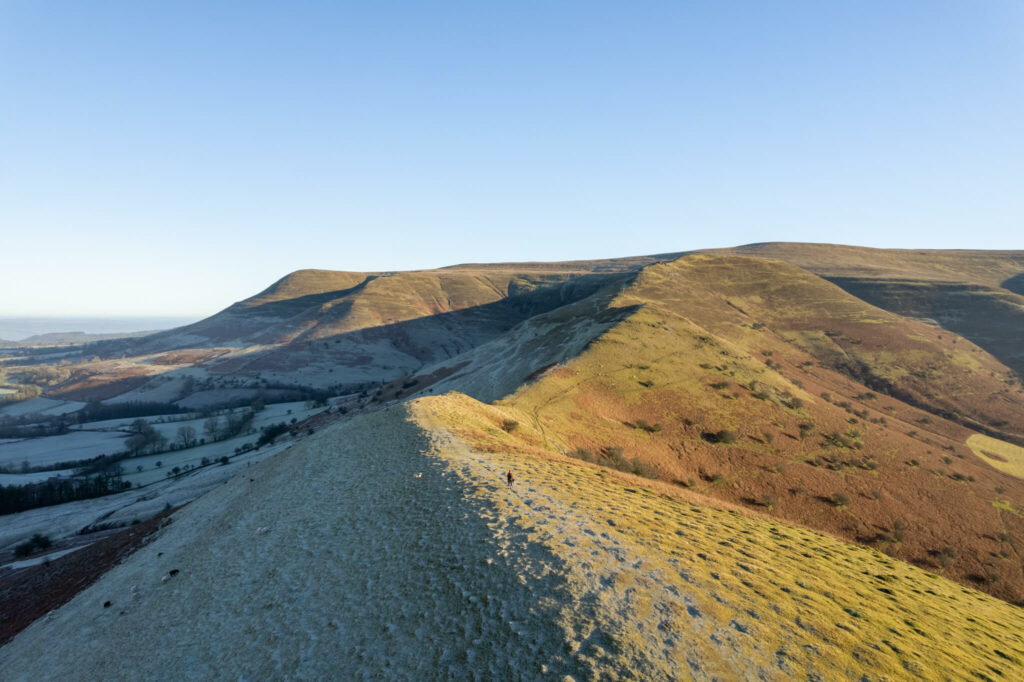 7. Know Your Limits On A Solo Hike
There is no shame at all in turning back on hike if the conditions, your body or anything else is against you. It's great to push yourself, but it's never a good idea to push too far, especially when you're out hiking on your own. Anyone of the following can impact your day out:
The terrain
The weather
How you're feeling
That might mean changing your route, shortening it, or simply just turning back. As Chris says – the mountains will always be there, it's not worth risking an injury or worse.
8. Enjoy Your Hike
There's no better solo hiking tip than have fun!
Solo hiking can feel daunting when you're first getting into it, but with a bit of practice and preparatuon, you'll soon be a pro.
---
Make sure to subscribe to Chris's YouTube channel for more hiking and adventure tips, and check out his website for some great route guides.